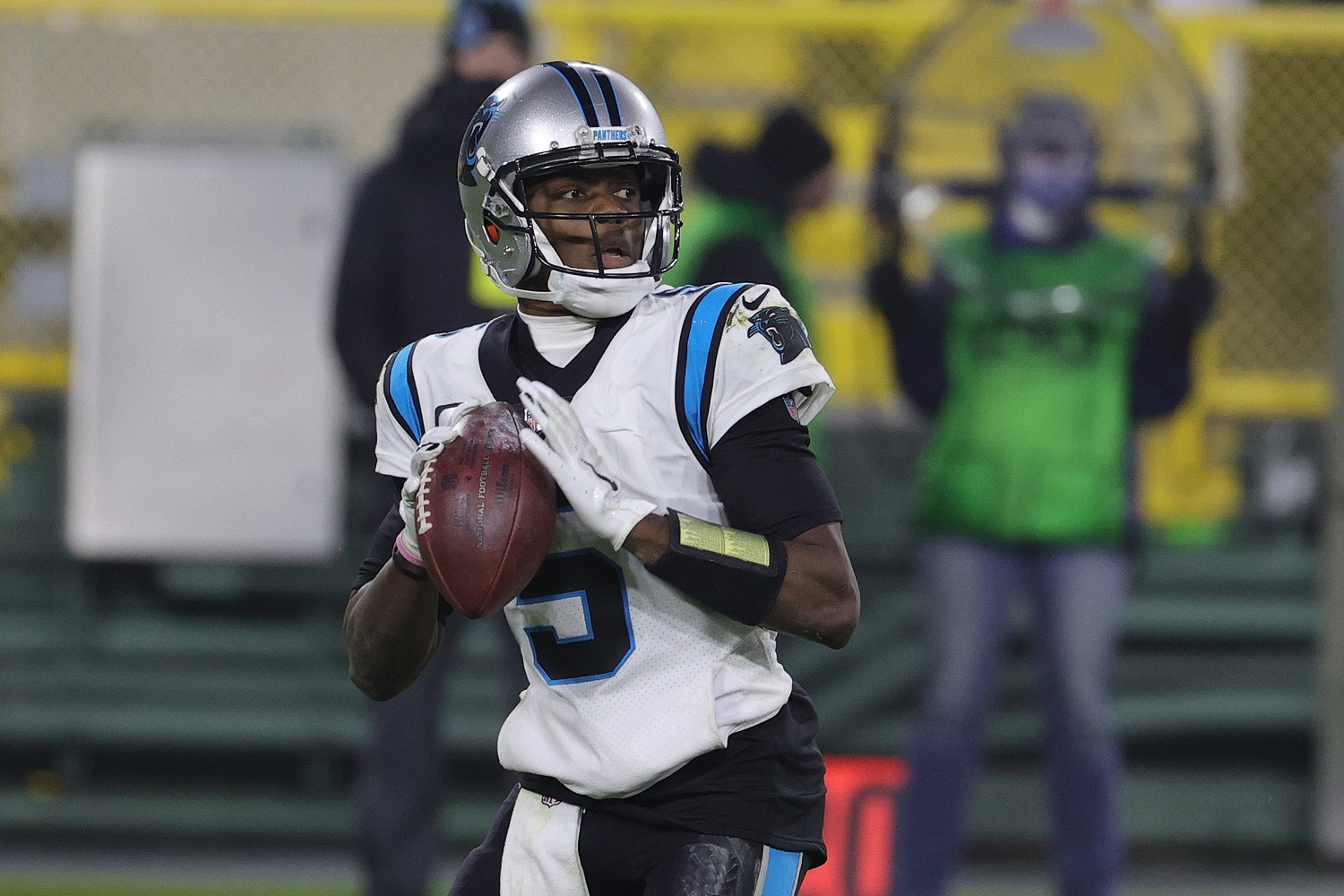 The Carolina Panthers Have Doomed Teddy Bridgewater to a Nomadic Existence
The Carolina Panthers offered Teddy Bridgewater a fresh start in 2020, but it didn't work out for him. Now, he's headed to the Denver Broncos with no guarantee of getting on the field this fall.
The Teddy Bridgewater era with the Carolina Panthers lasted 13 months, which might be as long as he lasts with any NFL team for the rest of his career.
At just 28 years old, Bridgewater is starting over with his fourth team. As he does so, he battles the label of "placeholder," the guy who fills in while the team lines up its quarterback of the future. He'd qualify as the reincarnation of another NFL journeyman, except Ryan Fitzpatrick has not yet left.
If that is Bridgewater's fate, then he can blame it on a five-game stretch with the Panthers.
Teddy Bridgewater is heading to the Denver Broncos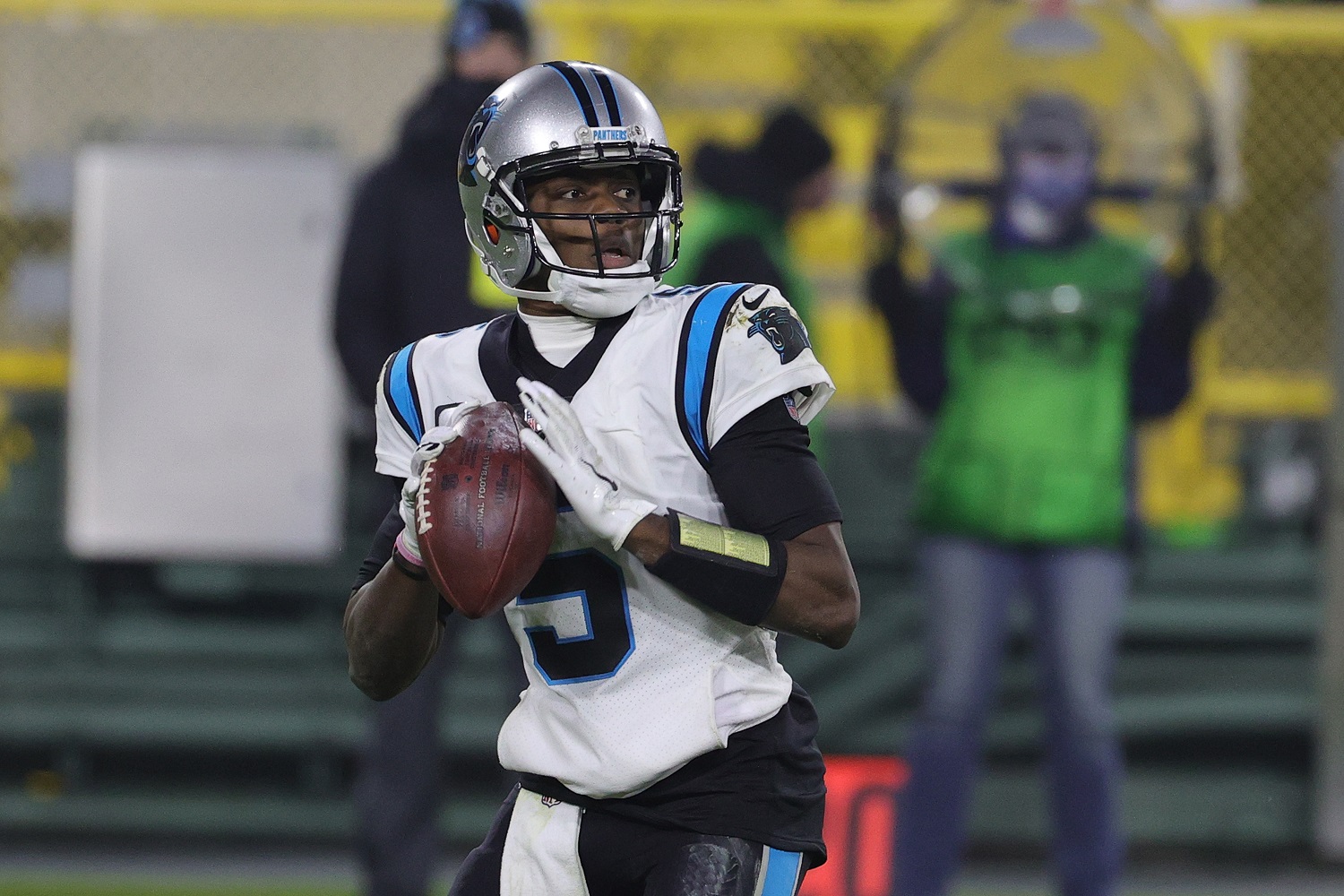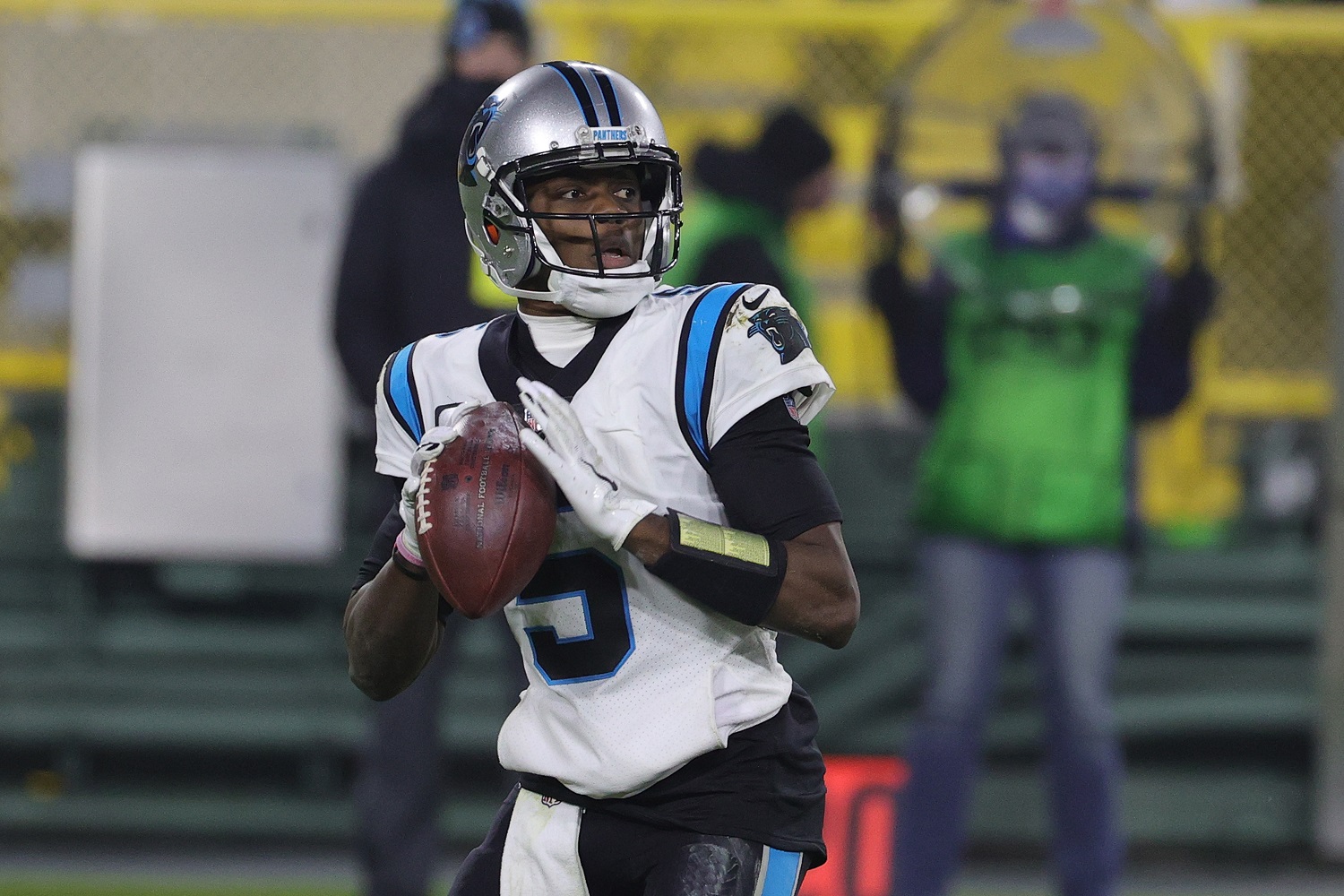 The deal on Wednesday between the Panthers and the Denver Broncos wasn't a trade as much as it was a clearance sale. The Panthers decided in January that Bridgewater had to go after one season of a three-year, $63 million contract, but they found almost no market for the quarterback.
Whatever leverage Carolina held in trade talks evaporated after acquiring Sam Darnold, their new starter. In the end, Carolina settled for a sixth-round draft pick and agreed to eat $7 million of Bridgewater's salary for the upcoming season.
Bridgewater had leveraged a respectable stint as Drew Brees' fill-in for the New Orleans Saints into that Panthers contract. It looked like a decent deal through 10 games, even if the Panthers only won three times. Carolina was undermanned even before losing running back Christian McCaffrey for most of the season, but the quarterback produced 13 touchdowns and just seven interceptions through midseason.
Bridgewater injured a knee in Week 10 against the Tampa Bay Buccaneers, then sat out the next game against the Detroit Lions. He wasn't the same player upon returning to action. Bridgewater threw four interceptions and fumbled five times in his final five games. He also took 12 of his 31 sacks.
Equally damningly, however, Bridgewater had the ball in his hands with a chance to tie or take the lead late in the fourth quarter of eight games. The Panthers lost all eight, according to the Charlotte Observer.
Bridgewater is on his way to becoming a career journeyman
A first-round pick by the Minnesota Vikings in 2014, Bridgewater now heads to his third team in as many seasons and fourth overall. Questions persist about what might have been had he not lost virtually the entire 2016 and '17 seasons in Minnesota to a devastating knee injury, but we will never know.
Drew Lock is four years younger than Bridgewater but did not impress in this first full season as the starter. With the team still going through a rebuild in a demanding division, it seems inevitable that Denver will give Lock at least half a season to prove himself.
Even assuming Bridgewater plays and produces at some point, does Denver have enough talent to avoid a fifth straight losing season? If neither Lock nor Bridgewater shines this fall, Lock is the guy to bring back in 2022 based upon an agreeable final year of his contract. Then, they draft their next quarterback, and Bridgewater searches for a place to land.
The most likely destination will be a team in need of a temp before drafting its next quarterback in 2023.
Ryan Fitzpatrick is the role model
The Dolphins say they're all-in on Tua Tagovailoa, so Ryan Fitzpatrick moved on to the Washington Football Team in a one-year, $10 million deal after two seasons in Miami.
Moving is nothing new. Fitzpatrick came into the NFL in 2005 as a seventh-round pick of the St. Louis Rams. Sixteen years later, he is on his ninth team. His only stint of more than two seasons came with the Buffalo Bills from 2009-12.
In order, Fitzpatrick has played for the Rams, Bengals, Bills, Titans, Texans, Jets, Buccaneers, Dolphins, and, now, the WFT. In all that time, his second contract with Buffalo – six years and $69 million – was his biggest deal. Even then, Fitzpatrick only saw a little more than a third of the money before the Bills released him.
Still, the Amish Rifle has fared quite nicely financially. According to Spotrac.com, Fitzpatrick has earned $71.5 million on the back of short-term deals while mostly holding down the fort for the next draft pick.
Bridgewater will already be at more than $55.5 million for his career after the 2021 season. Even if he bounces around for one season here or two seasons there for the rest of his career, he'll finish with more than $100 million in salary.
Like Sportscasting on Facebook. Follow us on Twitter @sportscasting19.