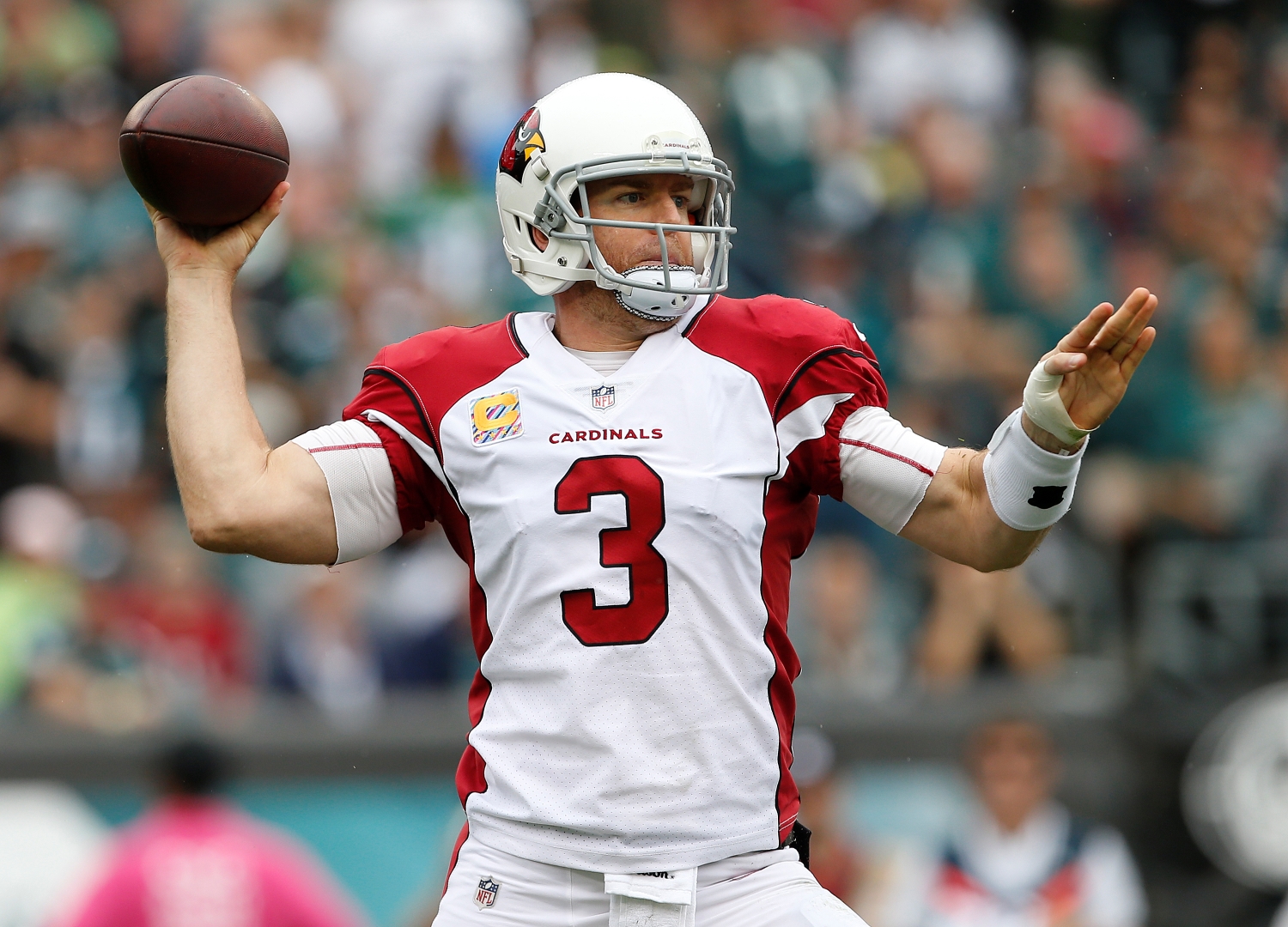 Carson Palmer Made $174 Million as an NFL Star Before He Found a New Way to Grow His Fortune
Carson Palmer made $174 million during his NFL career. He recently revealed how he's been investing his money since he retired from the league a few years ago.
Carson Palmer made a lucrative living as an NFL player for 15 years. And although he lost more games than he won with the Cincinnati Bengals, he experienced plenty of success as the starting quarterback for the Arizona Cardinals.
By the time he retired from the league, Palmer had racked up well over $150 million in career earnings. And shortly after he walked away from the game for good, the former No. 1 pick found a new way to grow his fortune.
Carson Palmer achieved financial success suiting up for three NFL teams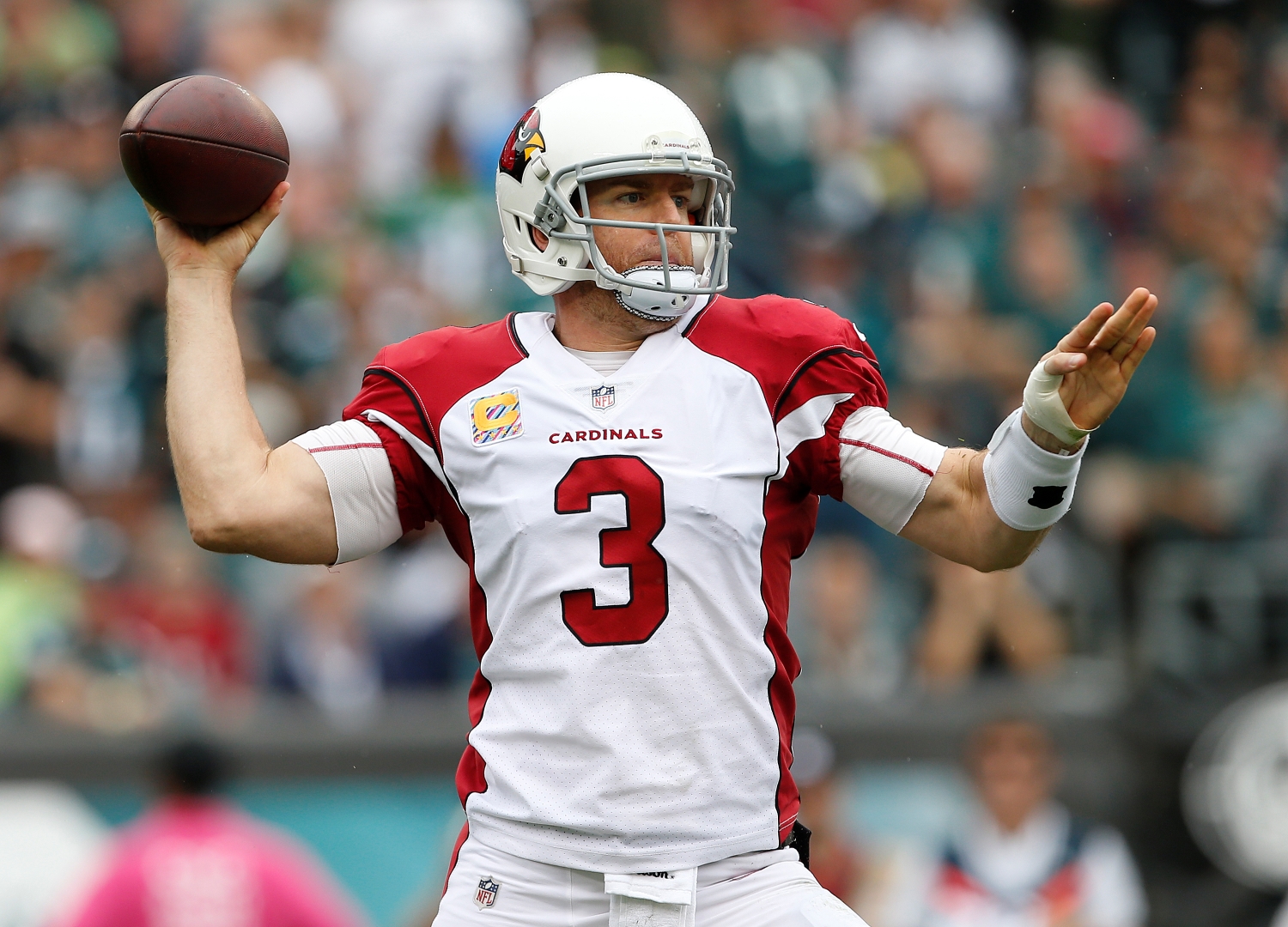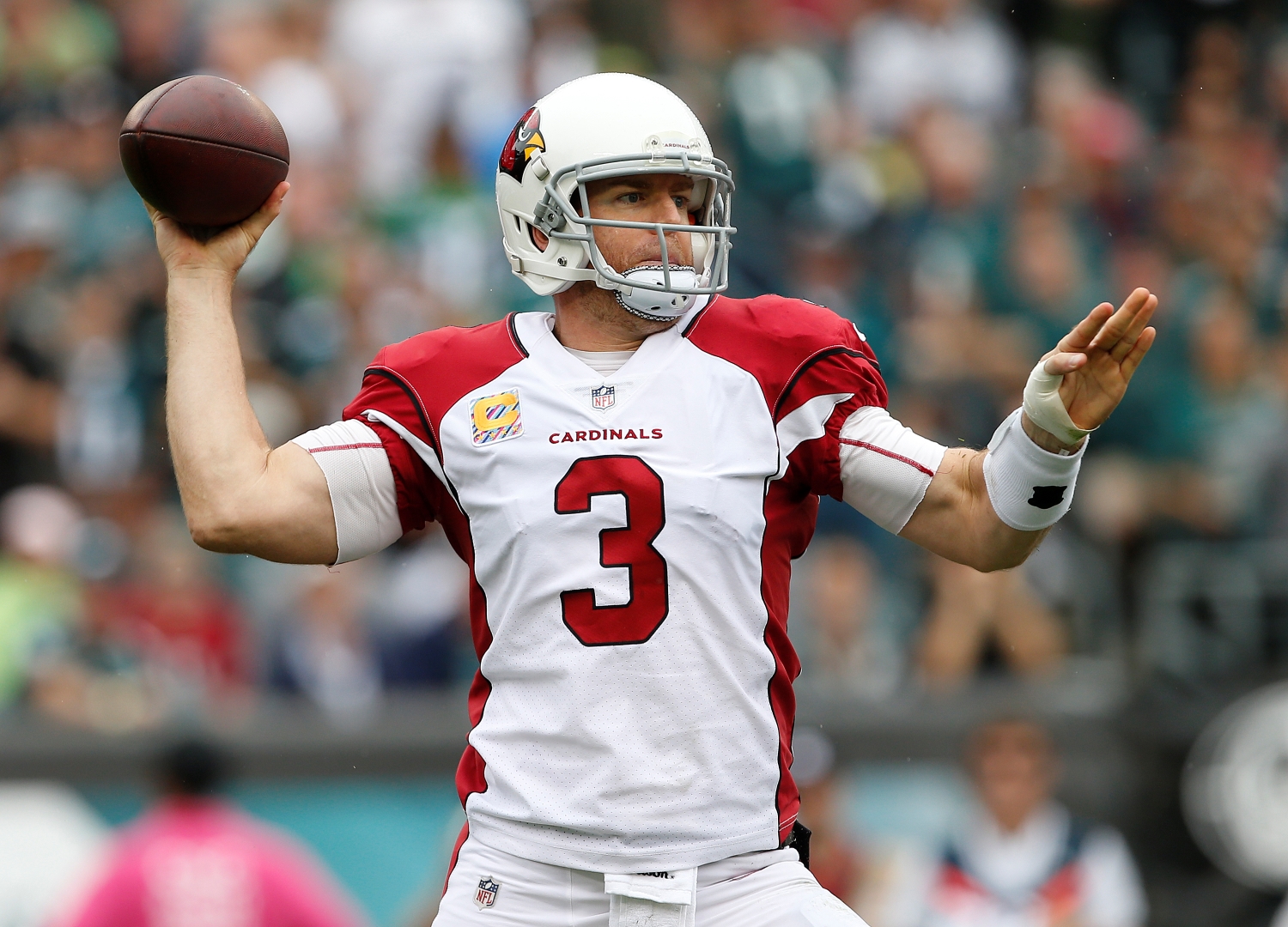 It didn't take long for Palmer to become a multi-millionaire. After going first overall in the 2003 NFL draft, he signed a six-year deal worth nearly $43 million. Two years later, the former USC star announced his arrival as one of the league's top quarterbacks.
Palmer led the NFL in touchdown passes (32) and completion percentage (67.8) while guiding the Bengals to their first playoff appearance (and winning record) since 1990. He also signed a six-year, $97 million contract extension near the end of that magical 2005 season.
His next big payday came in 2011. Following an ugly divorce from the Bengals, Palmer signed a four-year, $43 million deal with the then-Oakland Raiders. But after just two seasons with the franchise, he got traded to the Cardinals. The change of scenery provided the veteran with an opportunity to showcase his skills and cash in a few more times. Palmer's late-career turnaround in Arizona included a dominant 2015 campaign in which he totaled 4,671 passing yards and 35 touchdowns. After earning $174 million and three Pro Bowl berths, he officially announced his retirement on Jan. 2, 2018.
The former No. 1 pick found a new way to grow his fortune several years ago
Palmer walked away from football with plenty of respect from his peers and plenty of money in the bank. During a recent interview with Yahoo Finance, the 41-year-old California native revealed his strategy for growing his fortune. As it turns out, the retired NFL player found a way to invest his millions several years ago: multi-family and affordable housing.
"That's where our focus has been the last three years, and we've got a handful of projects we have not brought to market yet," Palmer said. "They're not currently ready to bring to market, but we're getting close on a couple."
He also spoke about how the COVID-19 pandemic has played a significant factor in his business ventures. With people continuing to migrate out of cities, inventory has dried up and prices have risen significantly.
"There was a lot of folks trying to leave major metropolis cities and get to places like Idaho, and I'm just happy I got here before the rush happened because now it's bananas," Palmer explained. "I mean, there's very, very little inventory and there is a ton of demand. there's a lot of people that want to get out of California and Seattle, and Portland, and those are all feeding cities for our community here."
Palmer certainly isn't the first (or the last) NFL player to invest in real estate
Real estate remains a popular investment avenue for retired NFL players. Palmer joins a long list of former football stars who have tried to grow their fortune via that route.
Dallas Cowboys legend Roger Staubach has an estimated net worth of $600 million thanks to his success in the commercial real estate business.
Emmitt Smith, another retired star who once called Dallas home, also got involved in real estate. However, the NFL's all-time leading rusher falls well behind his fellow Cowboys icon when it comes to his net worth.
At $18 million, Smith actually ranks well behind Palmer, too. The former quarterback checks in with an estimated net worth of $90 million.
All contract data courtesy of Spotrac. All statistics courtesy of Pro Football Reference. All net worth data courtesy of Celebrity Net Worth.