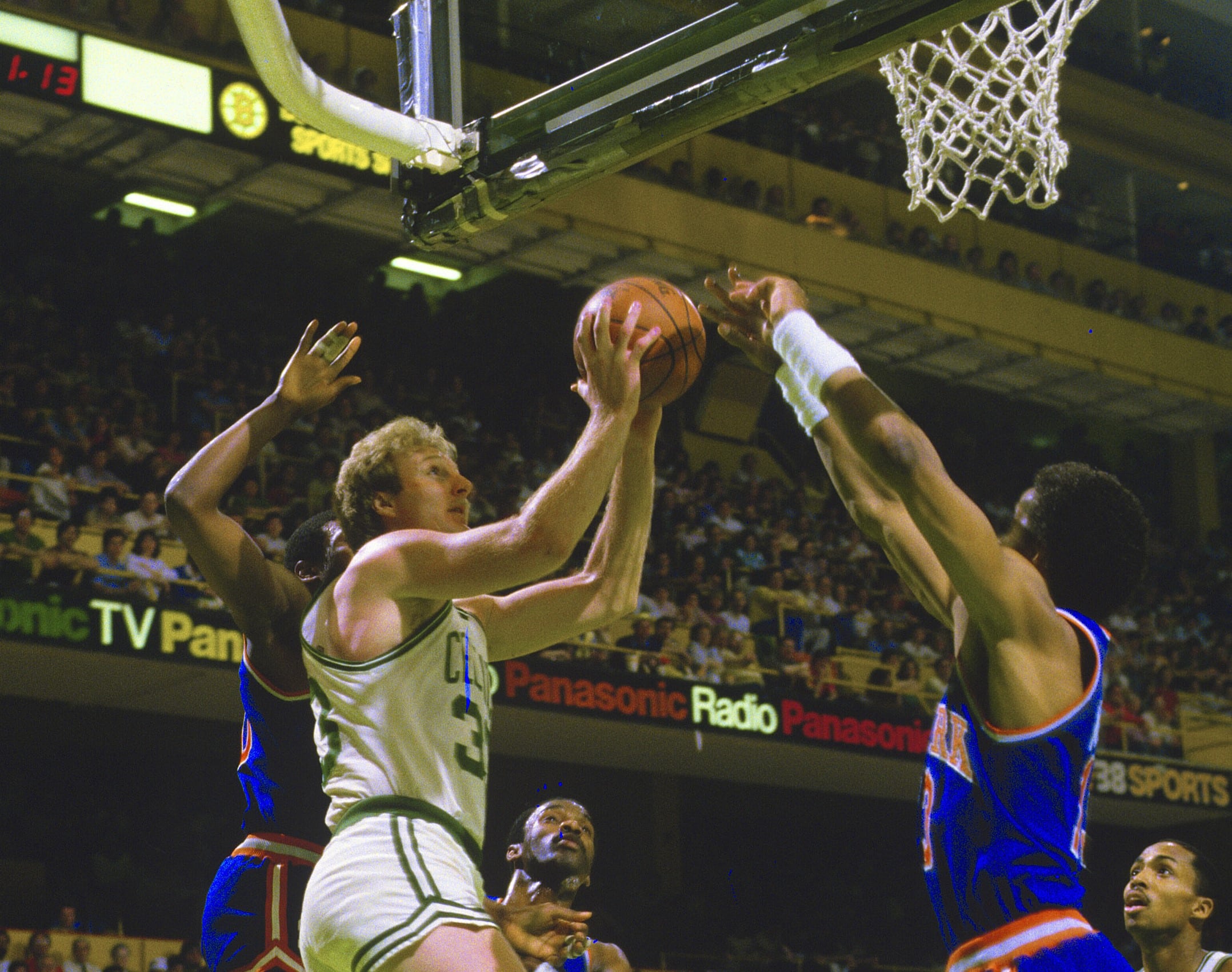 Cedric Maxwell Reveals What Really Set Larry Bird Apart From His Boston Celtics Teammates: 'I Was Envious'
Cedric Maxwell recently explained what really set former Boston Celtics star Larry Bird apart from the rest of the team.
You can make an argument that Larry Bird was the best passing forward in the history of the NBA. Heck, maybe he was the best passer, period. The Boston Celtics legend was also one of the most clutch players in league history. He also won three NBA titles and is one of only three players to ever win three straight MVPs. Former Celtics teammate Cedric Maxwell recently admitted he was "envious" of Bird, but it wasn't because Max was jealous of Bird's skill level.
How good was Larry Bird?
Larry Bird was never the fastest or most athletic player in the NBA, but there wasn't much he couldn't do. As a rookie, Bird made an immediate impact with the Celtics. He took a team that won 29 games before he got there and turned it into one that won an NBA-best 61 games. He won Rookie of the Year after the Celtics made him the NBA's highest-paid rookie ever.
In his second year in the league, he guided the Celtics to the first of three championships in the decade. Aided by a trade with the Golden State Warriors that brought back Robert Parish and Kevin McHale, the Celtics defeated the Houston Rockets in six games in the 1981 NBA Finals.
But how good was Bird? One can make an argument he's a top-five player in NBA history.
Bird and the Celtics went to four straight NBA Finals from 1984 to 1987. They won two of them, defeating the Los Angeles Lakers in 1984 and the Rockets again in 1986. During that stretch, Bird won three consecutive MVPs from 1984 to 1986. He also was second in the MVP voting in 1981, 1982, 1983, and 1988. He was third in 1987.
Bird was a 12-time All-Star and named All-NBA in 10 seasons. He was inducted into the Naismith Memorial Basketball Hall of Fame in 1998.
Maxwell admits he was 'envious' of Bird
While Bird had all the stats and accolades, he was always credited with making his teammates better. He had a work ethic that was second to none.
During the latest episode of the Cedric Maxwell Podcast, Maxwell admitted Bird's drive set him apart from everyone else, including his teammates. Max said Bird gave everything he had every single night, something he admitted he and his teammates didn't always do.
"When you play with a guy like Larry Bird, you're always put, I guess, in a bubble because Larry played hard against everybody," Maxwell said. "There was never a night that he took off. I mean, if it was 20 people out there who had one leg, he was going at them like they had two legs. He didn't care.
"For most of us players, there were nights when psychologically — I'm sorry to say this — but there were nights where you took off. Your mind wasn't as sharp.
"I felt like I was built for the playoffs, and I felt like I was built for every big game that I played in. I played in 80 games and 81 one year, but my mental level and preparation wasn't as great when you're playing alongside Larry Bird. His mental preparation was maybe the best that I've seen when it comes to that killer instinct and playing against guys every single night.
"I was envious of the fact that he was able to bring himself up to that level every night. Hell, I played with Robert Parish. Robert Parish wasn't like that, to bring himself up every single night. Kevin McHale, Dennis Johnson, Nate Archibald. I'm talking about Hall of Famers that I played with.  Nobody was able to get their game up to the level of Larry Bird in an 82-game schedule."