Cedrick Wilson Sr., Father of Dallas Cowboys Receiver Cedrick Wilson Jr., Did Something Very Few NFL Players Have Done
Cedrick Wilson Jr. had a breakout game with the Dallas Cowboys last week, catching five passes for 107 yards and two touchdowns, the first two scores of his young career. But he still has a long way to go to match the NFL stats of his father, Cedrick Wilson Sr., who played seven NFL seasons as a wide receiver with the San Francisco 49ers and Pittsburgh Steelers.
However, Cedrick Wilson Jr. will never be able to match the overall success of his father, who is one of very few football players that can say he won a title in high school, college, and the NFL.
Cedrick Wilson Sr. began his football career as a quarterback and led his team to a state title
Cedrick Wilson Sr. began his journey to the pros as a quarterback. Born and raised in Memphis, Wilson became the starting quarterback at Melrose High School and led the team to a 12-3 record and a state championship as a senior. He became the head coach of his alma mater last year.
One of his teammates was defensive tackle Kindal Moorehead, who was an All-American with the Golden Wildcats and later played for the University of Alabama before playing six NFL seasons of his own with the Atlanta Falcons and Carolina Panthers.
He switched to wide receiver and won a national championship at the University of Tennessee
Upon graduation, Cedrick Wilson Sr. enrolled at the University of Tennessee in the fall of 1997. But with the Volunteers being set a quarterback with Peyton Manning and Tee Martin, Wilson converted to wide receiver and went on to have a solid career in Knoxville.
Wilson caught just seven passes for 71 yards and two touchdowns as a freshman but played a much more prominent role in the offense as his career moved along. As a sophomore, he caught 33 passes for 558 yards and six touchdowns as the Volunteers went 13-0 and won a national championship, giving Wilson two titles in three years at different levels.
Cedrick Wilson Sr. then caught 57 passes for 827 yards and four touchdowns as a junior and followed it up with 62 catches for 681 yards and a career-high 12 touchdowns as a senior.
Cedrick Wilson Sr. won a Super Bowl with the Pittsburgh Steelers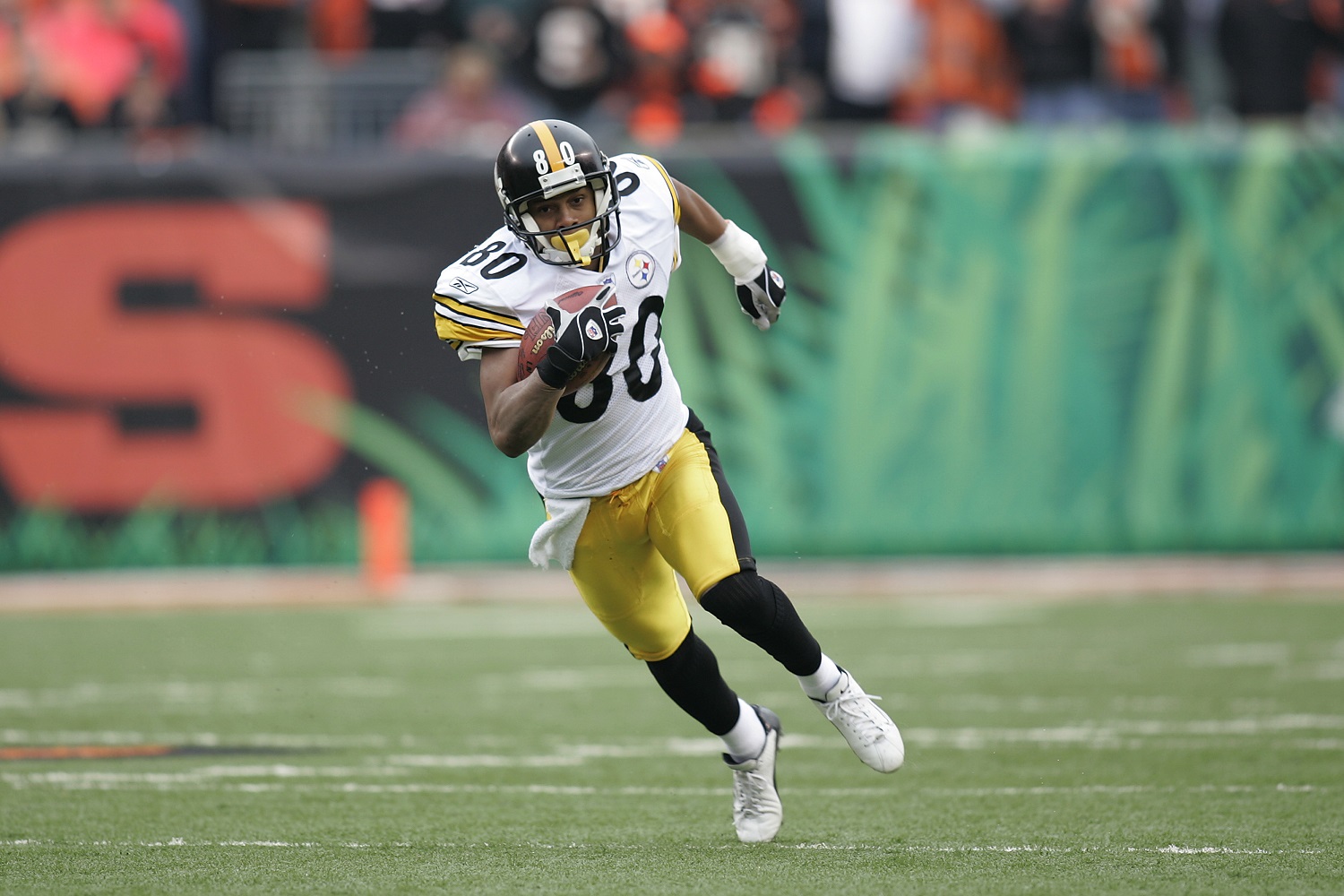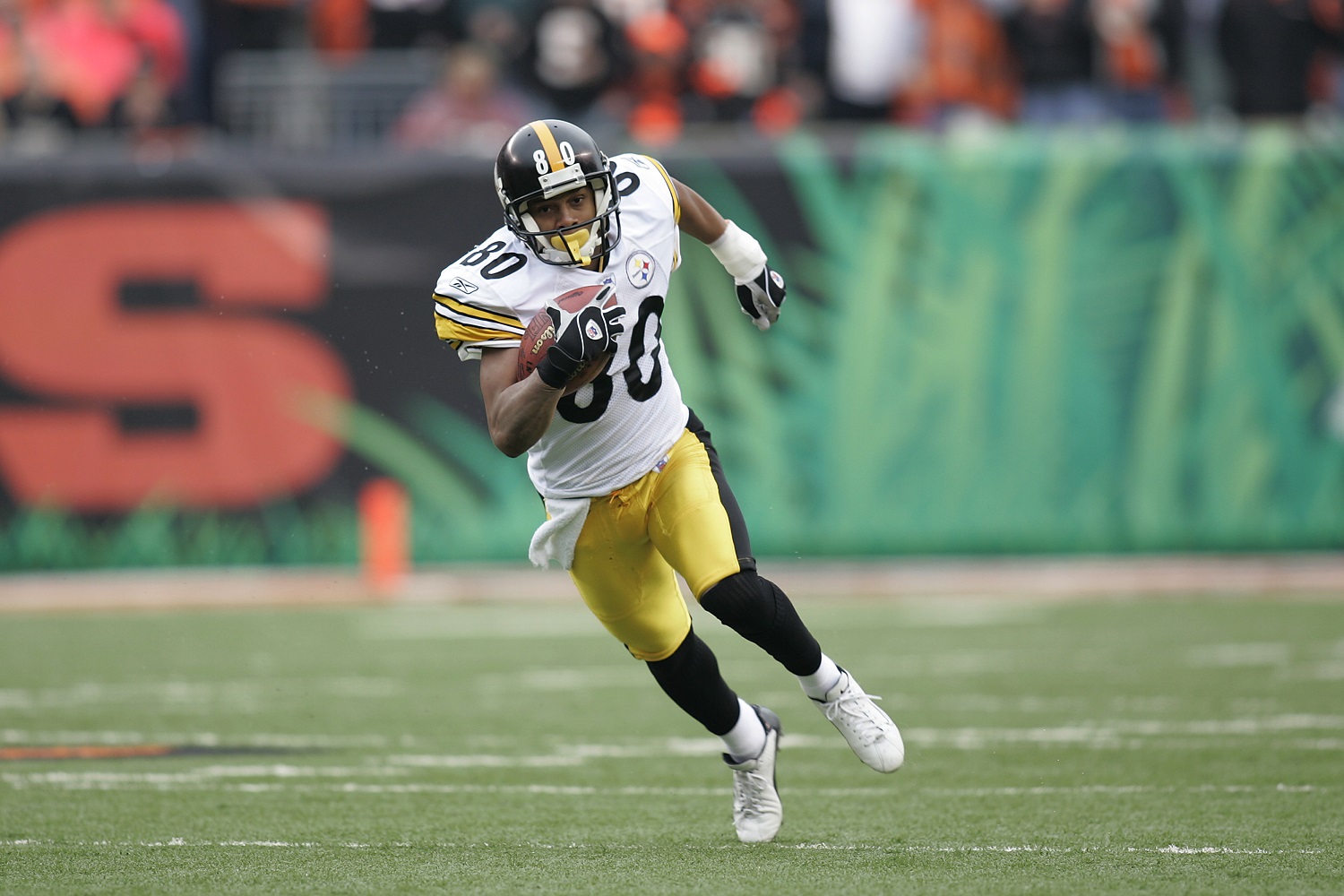 Cedrick Wilson Sr. was taken in the sixth round of the 2001 NFL draft by the San Francisco 49ers and was used primarily as a kick returner as a rookie. His role in the offense expanded the following season as he caught 15 passes for 166 yards and a touchdown. In year three with the Niners, Wilson caught 35 passes for 396 yards and two touchdowns and he then had the best year of his career in 2004 with 47 receptions for 641 yards and three touchdowns, all career highs.
Wilson signed with the Pittsburgh Steelers in 2005 and didn't have the same kind of success he'd enjoyed in San Francisco, at least not in the regular season. He caught just 26 passes in his first season with the Steelers but played a big role in helping Pittsburgh reach Super Bowl 40 with eight receptions for 196 yards and two touchdowns in the team's first three playoff games. Cedrick Wilson Sr. added an additional catch in the Super Bowl in which the Steelers defeated the Seattle Seahawks, 21-10, which gave him a championship at a third level.
Wilson Sr. played two more seasons for the Steelers but was then released by the team in March 2008 after being charged with assaulting his ex-girlfriend.
Cedrick Wilson Jr., born in 1995 while his father was still in high school, played his prep ball at White Station High School in Memphis and also began his career as a quarterback, leading the team to the state semifinals. Like his father, he switched to wide receiver in college, first playing for Coffeyville Community College before transferring to Boise State for his final two years. Wilson Jr. was taken by the Dallas Cowboys in the sixth round of the 2018 NFL draft.
All stats courtesy of Sports Reference