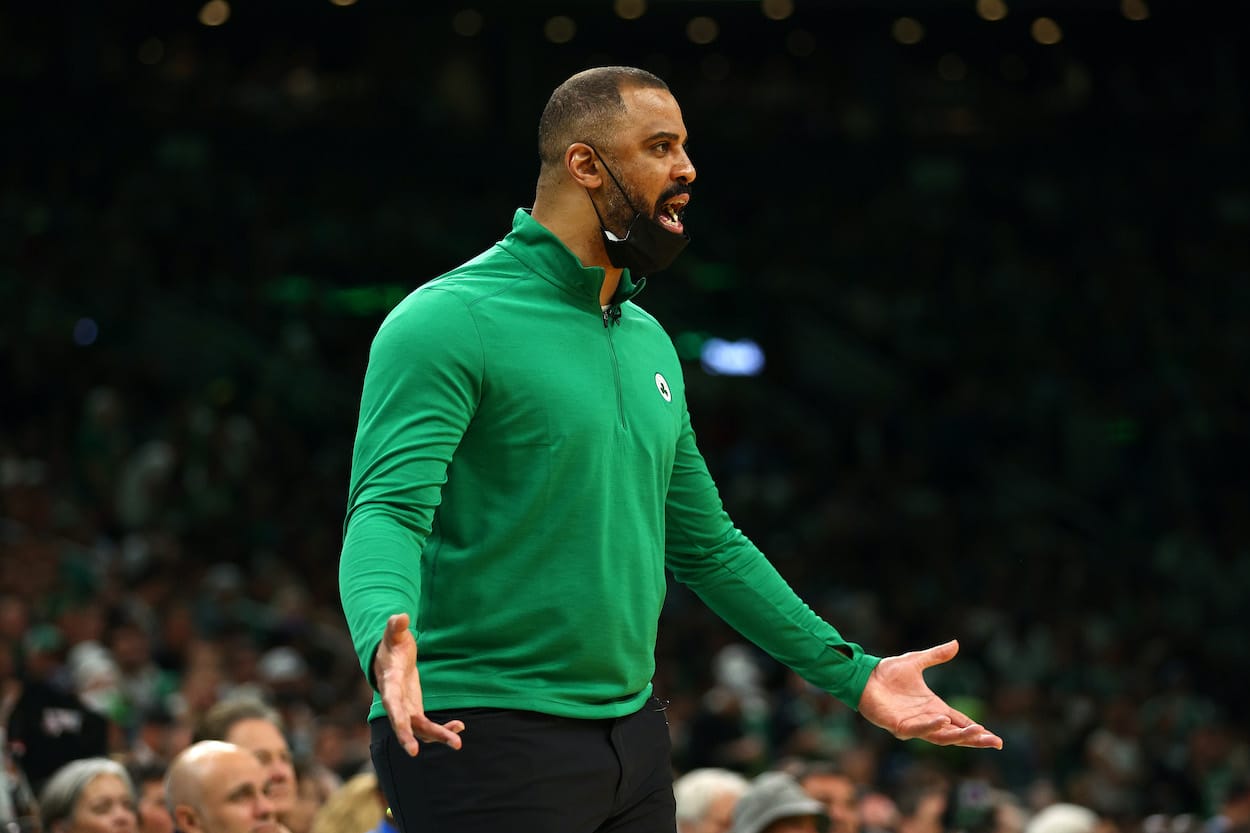 Celtics Head Coach Ime Udoka Details What the Deciding Factor Will Be in Game 7 Against the Heat
The first quarter could very well decide Game 7 between the Celtics and Heat.
The Boston Celtics have come out of the gates slow in each of the last two games of the Eastern Conference Finals. A lazy start cost them a chance to close out the series on their home court in Game 6, and a similar first quarter in Game 7 could very well end their season.
Ahead of the series finale, head coach Ime Udoka made it clear getting out to an early lead instead of playing catch-up will be the key to victory.
Ime Udoka and the Celtics not panicking after Game 6 loss
The Celtics had a prime opportunity to close out the Heat in front of their home crowd in Game 6, but Miami came out as the aggressor and never looked back. The Heat went up by 10 just a few minutes into the game and led by seven at the end of the first quarter.
Boston was forced to play catch-up the entire game, and it doomed them in the end. Now heading back to Miami for a winner-take-all Game 7, Udoka is relishing the opportunity to grind out another win on the road.
"It's not only the series for us. it's been all season long," Udoka told reporters Saturday morning, per ESPN. "Even in these playoffs, it hasn't been easy … a lot of that is due to what we're doing, and we can be better, for sure.
"But for us, it's another opportunity. You put yourself in this position, going up 3-2, to have two games to win one. So as much as you love to finish it on your home court, we've been up and down this series, and due to that, it's where it is right now."
Udoka needs to see a strong start from his Celtics in Game 7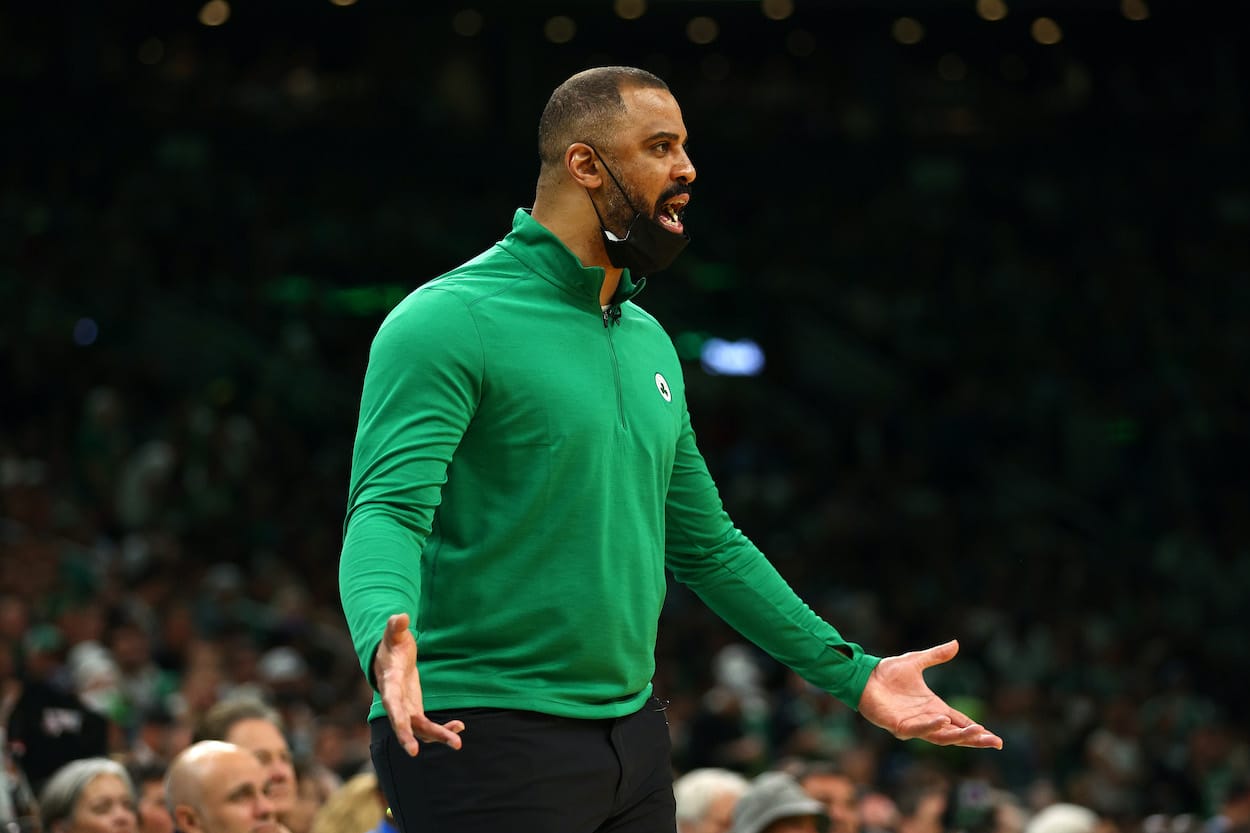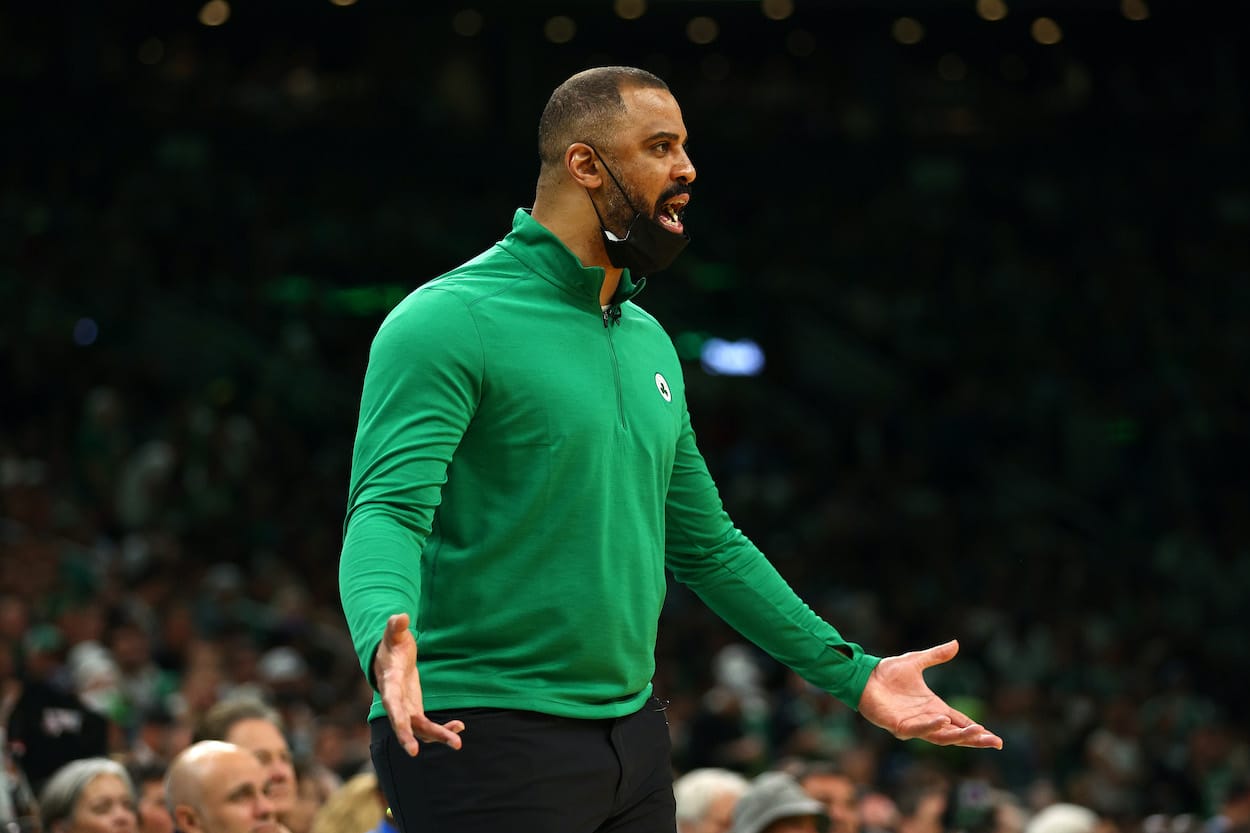 In low-scoring, pressure-packed playoff games, teams can't afford to fall behind early. The Celtics have done that two games in a row against Miami, and Udoka says that needs to change in Game 7.
"A lot has to do with our starts and having to play catch-up the whole game," Udoka said. "We understood the situation Miami was in last night and didn't play our best basketball in the first quarter defensively and offensively. Playing behind the eight ball most of the game. Although we got the lead late or tied it quite a few times, it felt like we were always in an uphill battle, shooting ourselves in the foot.
"We'd like to get off to better starts, put some pressure on the opponent when they're in that situation, similar to what we did against Milwaukee in Game 7. That's our mindset coming in. Obviously, going into [Miami], we want to start better. We have confidence in going down there winning, too, but we have to get ourselves off to better starts, get ourselves easy baskets, and not give them life early in the game."
Look for the Celtics to come out with more fire Sunday night with their season on the line.
Like Sportscasting on Facebook. Follow us on Twitter @sportscasting19.