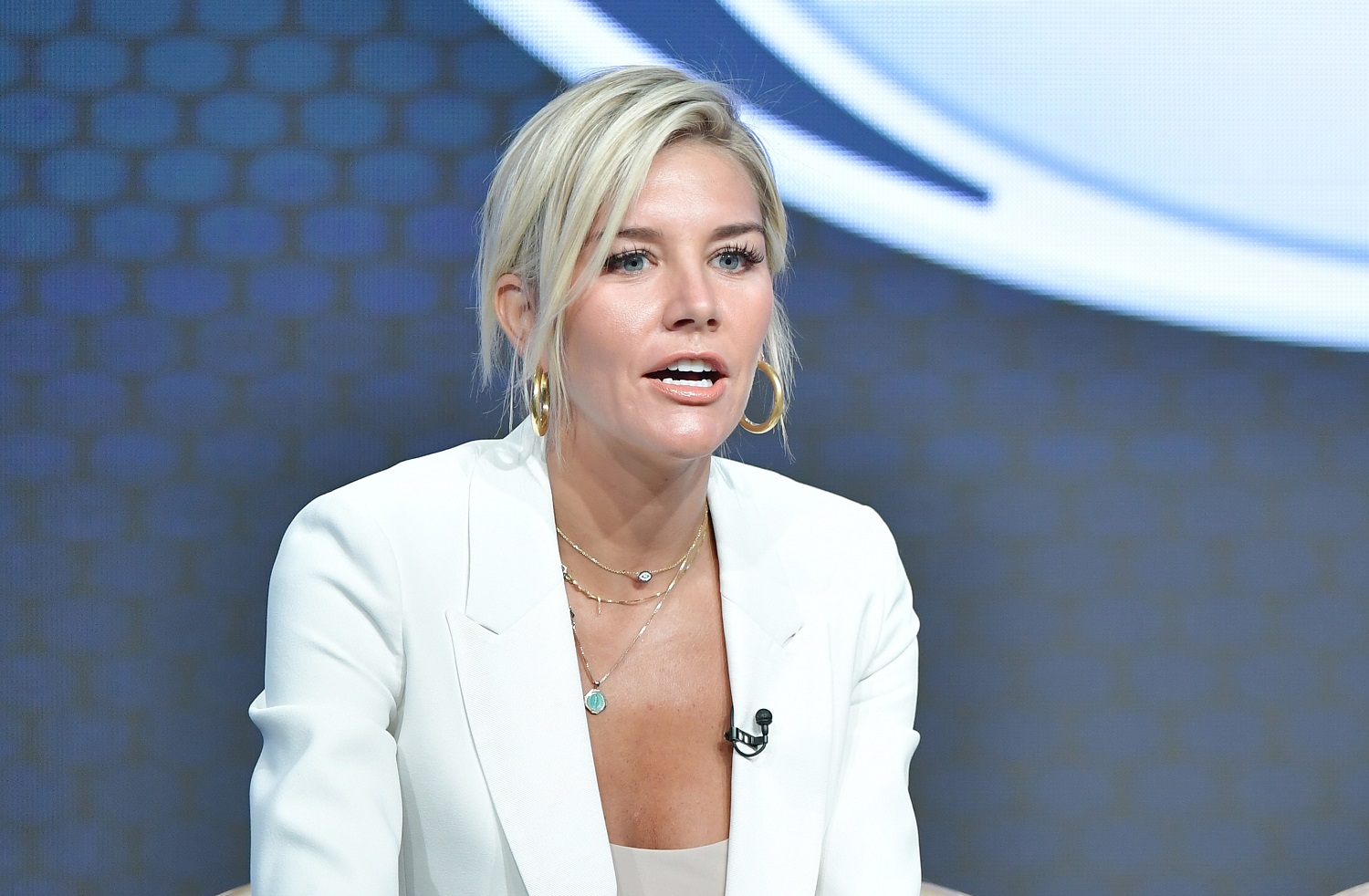 Charissa Thompson's Father Had the Best Response to Leaked Nude Photos of the Fox Sports Host
Charissa Thompson says she received support from her family, colleague Erin Andrews, and network executives after stolen nude photos of the Fox Sports host showed up online in 2018.
Although she's used to asking the questions, Charissa Thompson found herself having to answer them in January 2018. Intimate photos from long ago had been stolen from her cloud computing account, and the former ESPN and current Fox Sports personality was thrown into the public spotlight.
Thompson told Jalen Rose she did not let the unfortunate episode get the best of her.
Leaked nude photos turned Charissa Thompson's life upside down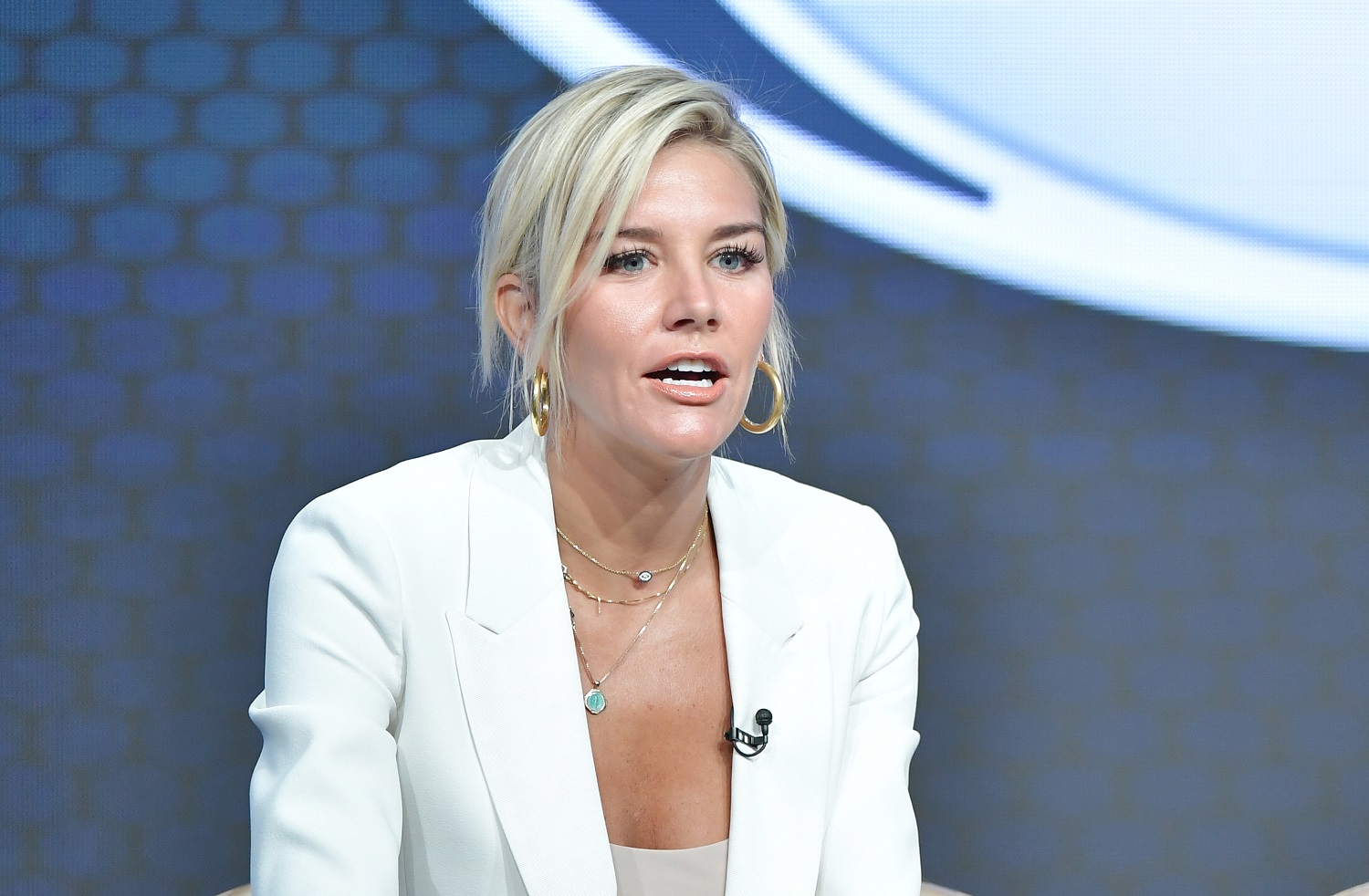 Charissa Thompson had no warning when nude photos turned up on the internet one day in January 2018. The old photos, relics from a time when she was in a long-distance relationship, had been stolen from her online storage account. While it is true that, as a public figure, Thompson could have been more careful, the fact of the matter is that no one had a right to treat her that way.
"The way I equate is someone came into my home, robbed my home of all its possessions, put it out in the cul-de-sac right in front of me, and I had to buy all of it right back to put back in my house," she said during a podcast appearance with The Athletic.
The incident had the potential to undo all the work that had gone into forging a successful career. Thompson had logged three years on the Big Ten Network and Fox Sports Net, working her way up to a sideline reporter on Fox's NFL games and the host of The Best Damn Sports Show Period.
After spending much of 2010 with Yahoo! Sports, Thompson joined ESPN the following year to co-host Numbers Never Lie with Michael Smith. When Fox launched its two sports networks, Thompson was one of the first personalities the executives enlisted, and she has remained there since.
As it turned out, the photos did no professional damage as Fox executives remained firmly in her corner. Others were more judgmental.
"I think it's just frustrating that you can be a victim of something and then have to defend your position," she told Jalen Rose in a recent interview.
She reached out to Fox Sports colleague Erin Andrews
Charissa Thompson said the first person she called after the release of her nude photos was Fox Sports colleague Erin Andrews, who had been photographed nude through a hotel peephole in 2008.
"I just lost it. I started screaming," Thompson said in the 2018 interview with The Athletic. "She was the person I called because no one else I knew had been through that, and she was such a huge, huge support system for me and still is now with the stuff I am going through."
Next came a conversation with her bosses at Fox Sports, who devised a very unexpected plan. Though she wasn't scheduled to work the NFC Championship Game, they nevertheless put her on a plane to Philadelphia, where the Eagles defeated the Minnesota Vikings to advance to Super Bowl 52. They understood that being around her closest friends in the business, even if she wasn't working, was a good first step in helping Thompson through the adversity.
"I just was with them and they were so wonderful to me," she told Jalen Rose. "And, so, I'll never forget that, that even though most people, like people make comments like, 'Oh, how are you still employed after that?' … Instead, my employer wrapped their arms around me and they're like, 'We got you.'"
Charissa Thompson's father had the best response
One of Charissa Thompson's most useful traits while dealing with the leaked photos was her self-deprecating sense of humor. In addition, she refused to play the victim.
"What else do you got? If that's all you had, then we can keep it moving," she said. "But that still doesn't negate the fact that, like, it hurts or doesn't feel good to be looked at differently."
There was still the matter of talking to her parents, who also had to endure a barrage of questions. Thompson's father offered some great perspective.
"You don't want your parents to know that stuff or be a part of a Google search," she said. "But he goes, 'Look, your book just got a little bit more interesting. That chapter is part of your story.'"
Like Sportscasting on Facebook. Follow us on Twitter @sportscasting19.