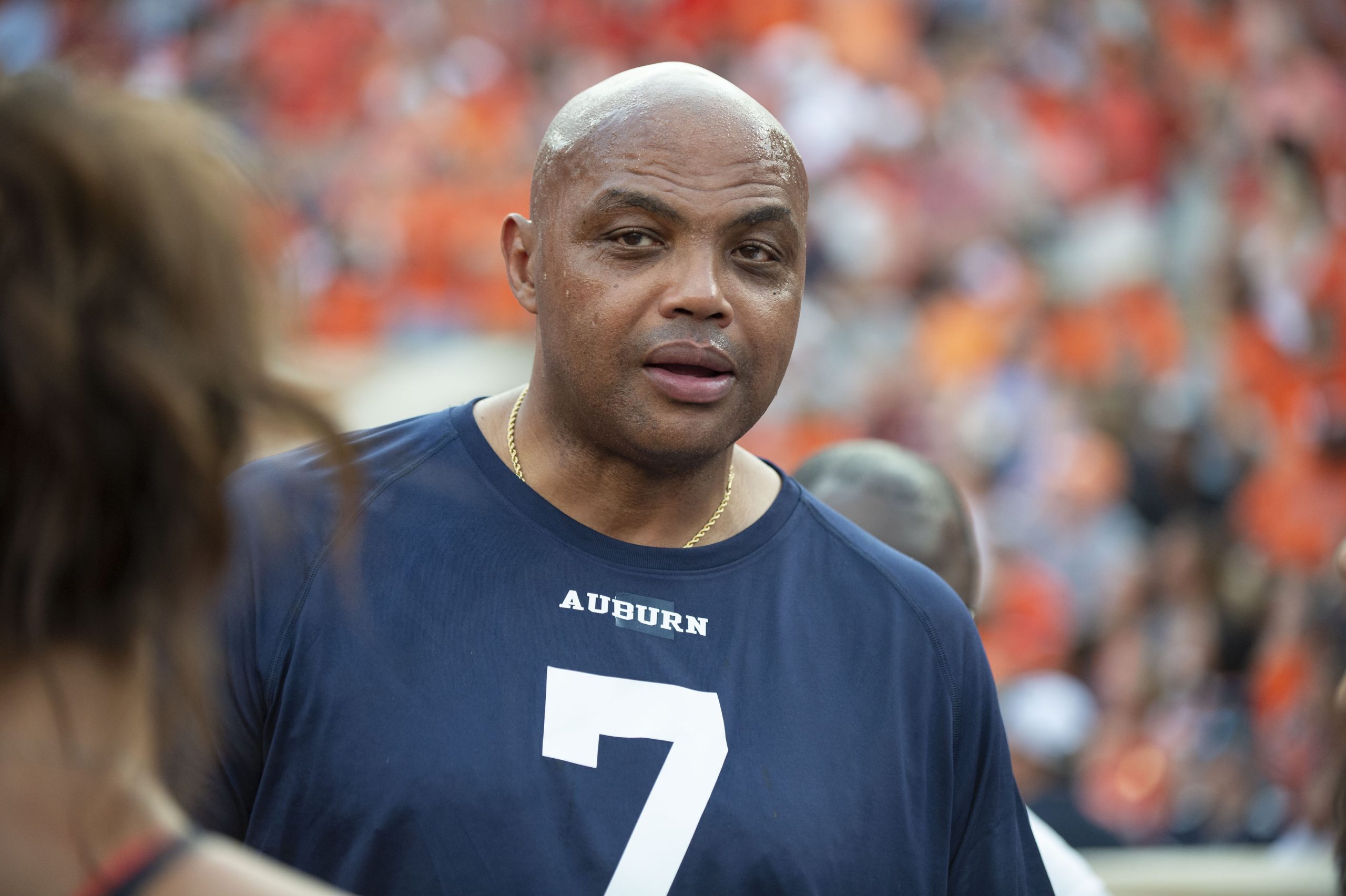 Charles Barkley Knows a Bit About 76ers Fans and Gets Blunt on How Ben Simmons Could've Mended His Ugly Relationship With Them
Charles Barkley explained how the relationship between Ben Simmons and Philadelphia 76ers fans could've been saved.
Charles Barkley has been there. He knows how to play the Philadelphia 76ers crowd. Loved by many and hated by just as many, Barkley endeared himself to his home crowd because he was genuine, outspoken, and hard-working. Barkley recently spoke about disgruntled Sixers guard Ben Simmons and his fractured relationship with the local fans. Again, Barkley was blunt on what Simmons needed to do to stay in the good graces of Philly fans.
Charles Barkley has always told it like it is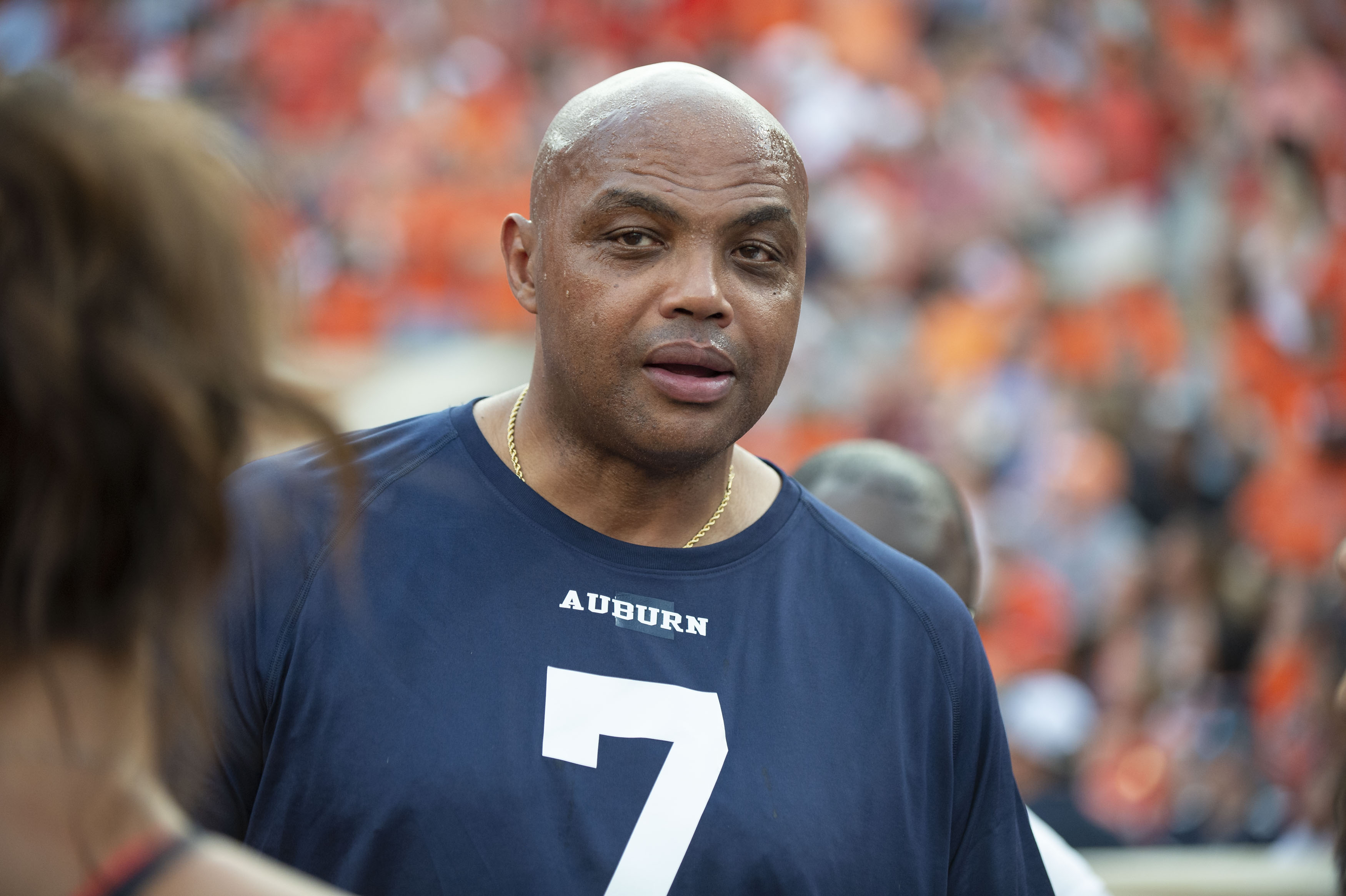 Barkley spent the first eight years of his NBA career in Philadelphia after the Sixers made him the fifth overall pick in the 1984 NBA Draft. At 6-foot-6, he was undersized for a power forward, but he became a fan favorite with his grit. In his third season, he led the league in rebounding and made the first of 11 straight NBA All-Star appearances.
Barkley was more than a basketball player. He was a personality. Philly fans loved him. Opposing fans were always on him. Barkley didn't care. He told it like it is. He even blasted his own fans for now showing up during the postseason.
In the opening round of the 1989 NBA Playoffs, the Sixers dropped the first two games of the best-of-five series against the New York Knicks. They were looking to get back into the series, and Barkley hoped a hostile crowd would make things difficult for the opponent. One day before the game, 9,000 tickets still were available.
That didn't sit well with Barkley.
"Philly is a fair-weather town," Barkley said, according to United Press International. "I don't know what it will take to satisfy the fans of Philadelphia. We've been good at home. You don't think about stuff like that when the game starts. We won't think about how many fans are there.
"Because of our fans throughout the season, the Spectrum is not a tough place to play."
Charles Barkley still telling it like it is, and he weighed in on the Ben Simmons situation
The 76ers are 2-1 on the young season, but most of the talk involving Philly is centered around a guy who isn't playing. Simmons, a 6-foot-11 point guard who was the first pick in the 2016 NBA Draft, has worn out his welcome in Philadelphia. He wants out, but his woeful play, amplified during the postseason, and his attitude have made for a difficult situation.
Simmons signed a five-year, $170 million extension in 2019 and wants no part of being in Philadelphia. He hasn't played this season and was racking up fines for times missed. He had since cited mental health reasons, according to CBS Sports, and the team is offering whatever resources he needs.
Simmons has not come close to living up to the expectations of being the top overall pick. His shooting struggles are well documented and his free throws hit a new low during the postseason last year. In the Eastern Conference Semifinals against the Atlanta Hawks, he shot 15-for 45 from the free-throw line.
Philadelphia fans were all over Simmons for his on-the-court woes and Simmons took it to heart. Barkley weighed in on the rocky relationship.
"If he came out some time and said, 'I apologize for not playing better, the criticisms are fair and I'm going to do everything in my power to be a great basketball player,' I think Philadelphia would have forgiven him," Barkley said, according to Compare.Bet.
Barkley continued, saying when Simmons "half-asses it in practice, and they have to kick him out, I thought that was the point of no return."
Barkley said he didn't understand how Simmons could get upset at the fans
Sir Charles knows that performance weighs in heavily on fans — especially those in Philadelphia. If you don't perform well, you get booed. It's the nature of the business. If you're the No. 1 pick in the draft, everything is magnified.
Barkley said he had a tough time understanding Simmons' side.
"I don't know why Ben got mad at that s***, to be honest with you," he said. "Listen, I'm not one of those old guys who feel like I didn't make any money and I hate on these young guys making all this money. But I thought if you're making $40 million a year and people are telling you to get better in basketball, you should get better in basketball."
Simmons still has value on the court. He's a 6-foot-11 playmaker. He creates mismatches on the court. Trading him, according to Barkley, will be difficult because of his poor shooting and hefty contract.
"I tell people, 'You act as if it's going to be easy to trade this guy,'" Barkley said. "If you make that trade as a GM, and he does not get better and won't shoot the ball, you deserve to be fired."