Charles Barkley Tried to Force His Way Out of Philadelphia Before the 76ers Beat Him to It
Charles Barkley had a plan in motion to force his way out of Philadelphia, but the 76ers beat him to it by trading him to the Phoenix Suns.
The Philadelphia 76ers enjoyed a good deal of success throughout the 1980s and early 1990s with Charles Barkley on the roster, but by 1992, it was clearly time to pull the plug. Barkley could feel it, so he devised a plan with his attorney to force his way out of Philadelphia in the cleanest way possible.
But Barkley never got a chance to put that plan into action, as the Sixers decided themselves to trade him just a few days later.
Charles Barkley never demanded a trade from the 76ers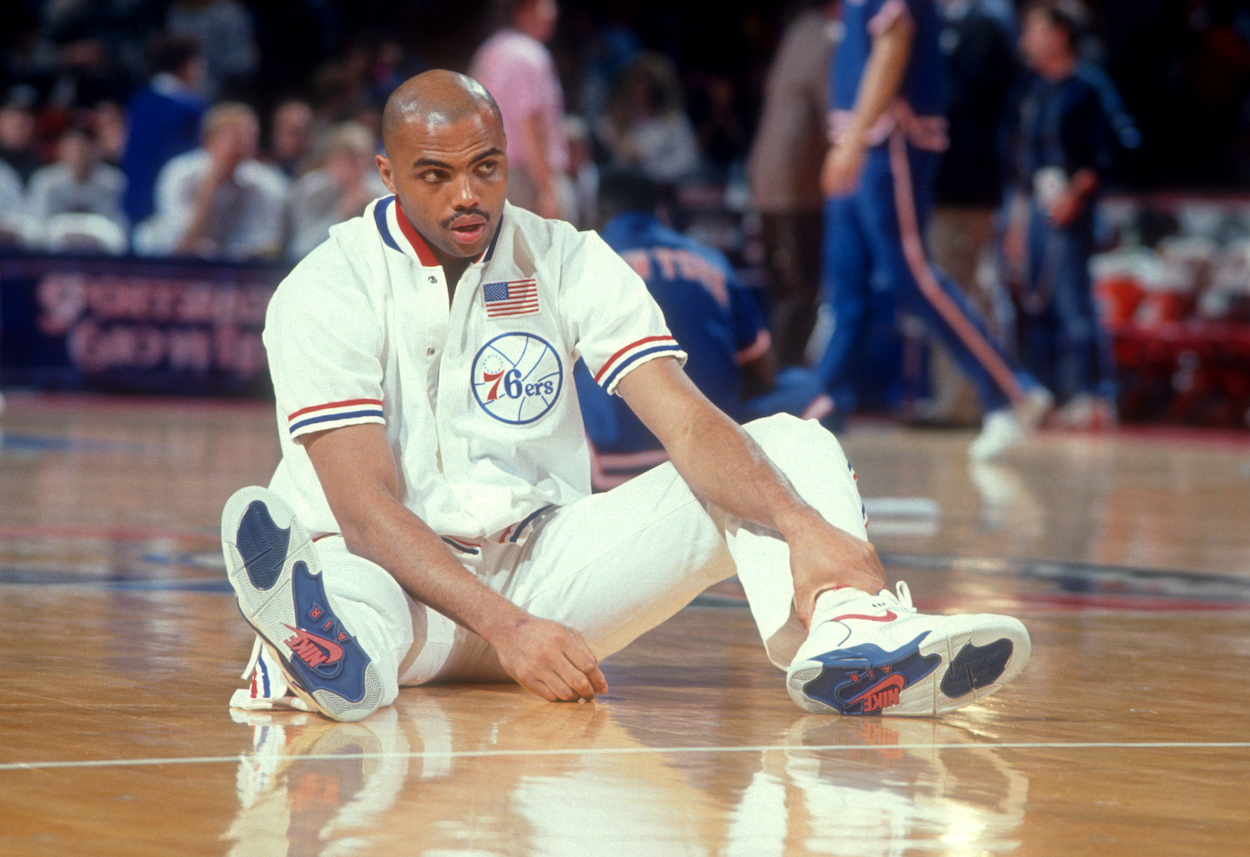 Barkley had some of the best years of his career in Philadelphia. The Hall of Famer made six All-Star appearances as a member of the team, and he led the NBA in two-point field-goal percentage in five seasons.
The 76ers made the Eastern Conference Finals once and the Conference Semifinals three times with Barkley on the roster, but they never made the NBA Finals in any of those eight seasons. After a 35-47 season in 1991-92, Barkley was ready to move on to a different team.
Speaking recently with the Philadelphia Inquirer, Barkley admitted he wanted out of Philly, but he never demanded a trade like many believed.
"I'd been through two years of rumors and was sick of it," he said.
"I enjoyed my time there, but after two years of rumors, I'd just had enough. I gave everything I had in Philly. I never wanted to leave Philly. But if anyone told you I demanded to be traded that's a 100% lie."
Barkley planned on forcing his way out of Philly before the 76ers traded him
Barkley might not have demanded a trade in 1992, but he did formulate a plan to get himself out of town.
"One night at dinner my attorney asks me, 'What do you want to do?'" Barkley told the Inquirer. "I said, 'I'm never going to play there again.' I've been dealing with this same BS for two years and I've just had enough.
"We decided we were going to send a letter to the Sixers that Monday saying that I'm not coming back to training camp, and let's try to handle this the cleanest way possible. I didn't want to alienate the fans.
"But I get a call that Sunday — I'd been traded. They beat me to it."
That was the day the 76ers traded Barkley to the Phoenix Suns for Jeff Hornacek, Tim Perry, and Andrew Lang. Yeah, it's clear who won that deal.
"All I wanted was a chance"
Barkley didn't hate playing for the 76ers, but he wanted the opportunity to compete for a championship. By 1992, he was confident that wasn't going to happen in Philadelphia.
"All I wanted was a chance," Barkley said. "The next two years after that, we had a 2-0 lead in the [Western Conference semifinals] but lost to the Rockets in seven games. So I had three chances to win a championship at the end of my career. That's all I could ask for."
Barkley's Suns lost in the NBA Finals and fell short in the Western Conference Semifinals two times in the next three seasons. The 11-time All-Star never won the NBA title he was chasing his entire career, but as he said, at least he got a shot.
Like Sportscasting on Facebook. Follow us on Twitter @sportscasting19.