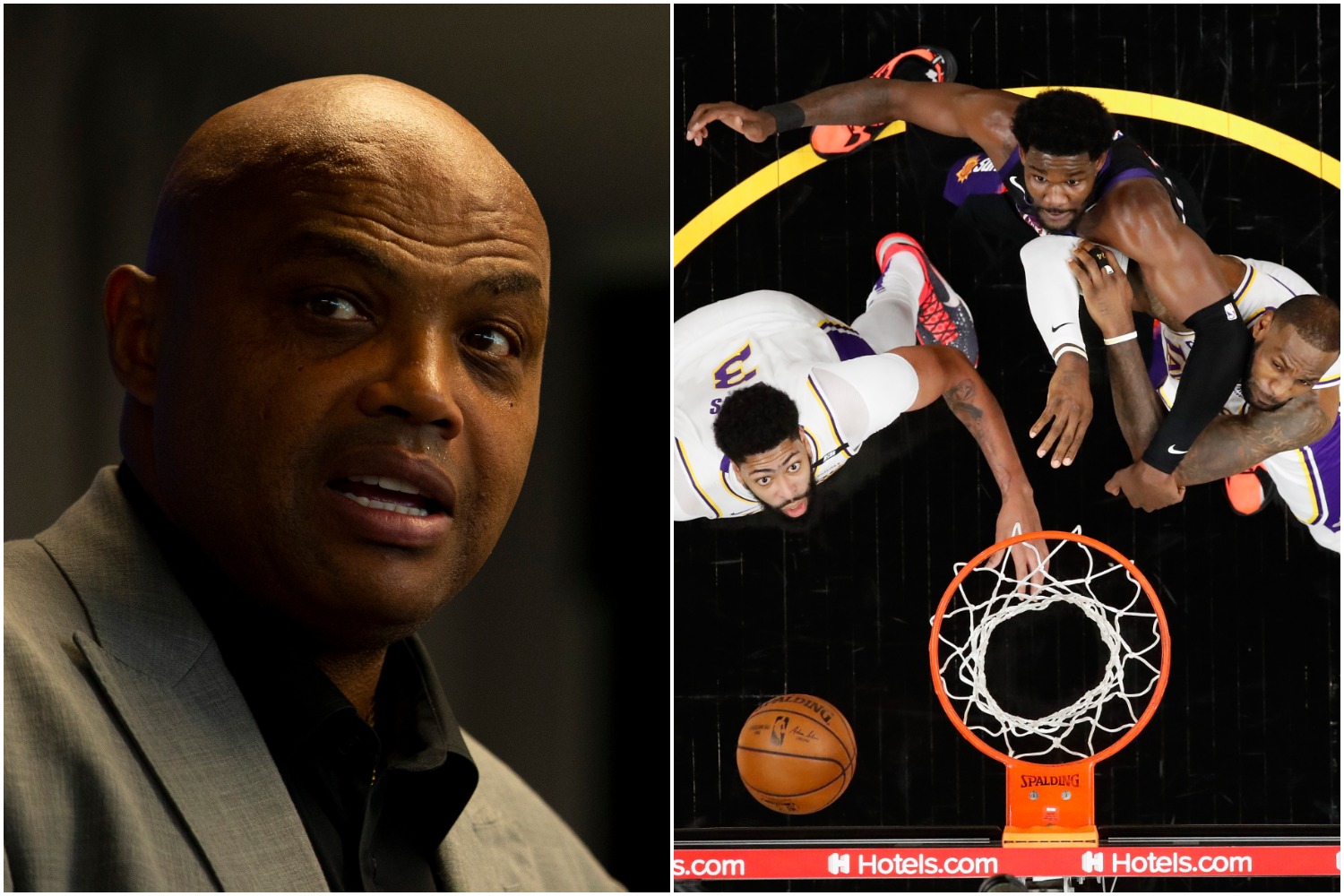 Charles Barkley Gets Brutally Honest About the Lakers' Playoff Chances: 'Nobody is Afraid of Them'
You can always count on Charles Barkley to say exactly what's on his mind. Unfortunately for LA Lakers fans, the NBA legend didn't have many positive things to say about the reigning champions after Sunday's loss to the Phoenix Suns. In typical Barkley style, he delivered a brutally honest assessment of the Lakers' playoff chances. …
You can always count on Charles Barkley to say exactly what's on his mind. Unfortunately for LA Lakers fans, the NBA legend didn't have many positive things to say about the reigning champions after Sunday's loss to the Phoenix Suns.
In typical Barkley style, he delivered a brutally honest assessment of the Lakers' playoff chances. And if LeBron James and Anthony Davis don't step up, don't be surprised if LA suffers an early postseason exit.
A rough start to the playoffs for LA
After winning their last five regular-season games and beating the Golden State Warriors in the play-in tournament, the Lakers entered the playoffs as the No. 7 seed in the Western Conference. Facing a Suns squad that posted an impressive 51-21 record, LA received quite a wake-up call Sunday from the No. 2 seed.
In particular, the Lakers had no answer for two-time All-Star Devin Booker.
The 6-foot-5, 206-pound shooting guard picked apart LA's defense and finished with a game-high 34 points. Although Booker committed six turnovers, he made up for it by shooting 50% from the field, dishing out eight assists, and grabbing seven rebounds.
Meanwhile, Deandre Ayton, the No. 1 pick in the 2018 NBA draft, looked like the best big man on the floor. The 6-foot-11, 250-pound center scored 21 points on 10-of-11 shooting and led all players with 16 rebounds.
As for LA's dynamic duo of James and Davis?
Neither player lived up to the hype Sunday. James kicked off the playoffs by scoring 18 points and committing five turnovers. Davis struggled mightily to put the ball in the basket, finishing the night with only 13 points on 5-of-16 shooting.
Ultimately, LA lost by a final score of 99-90 in what amounted to a disappointing opening effort from the defending champs.
Charles Barkley gets brutally honest about the Lakers' playoff chances
The Lakers certainly didn't make a strong first impression in their postseason debut. The team shot just 26.9% from 3-point territory and 60.7% from the free-throw line. Plus, LA got outrebounded 47 to 33. Needless to say, it wasn't an encouraging performance in the least bit.
After witnessing the Lakers fall to the Suns, Barkley delivered a brutally honest assessment of the team's playoffs chances during a segment on TNT.
"I'm watching all these idiots, fools, and jackasses on television like, 'Oh, the Lakers are the team to beat,'" he said. "I don't think that's true. This notion that they can just show up and they're going to win — nobody's afraid of them."
Barkley highlighted how James and Davis "haven't played real basketball in months" and that they didn't look like themselves against the Warriors. After deeming the Lakers-Suns matchup a pick'em series (a coin flip), he reinforced the importance of LA's two biggest stars moving forward.
"Those two guys got to play great for the Lakers to win," Barkley said.
Can LeBron James and Anthony Davis prevent the Lakers from suffering a first-round exit?
Barkley's outlook on the Lakers' postseason chances seems right on point. If LA has any shot at winning back-to-back titles, the pressure falls on James and Davis to step up fast.
Can the tandem accomplish that task?
In other years, it would be smart to bet on the two All-Stars. At this point, though, it's fair to wonder whether the physical toll of last year's championship run has taken too big a toll on James and Davis. Both superstars missed time with injuries this year, which certainly didn't help the team build chemistry or continuity. And in Davis' case, when he did take the floor, he failed to make the same impact he did in his first season in LA.
Coming off a year in which he averaged 26.1 points, 9.3 rebounds, and 2.3 blocks per game, Davis watched those averages drop to 21.8, 7.9, and 1.6, respectively. He also went from shooting 84.6% from the free-throw line to only 73.8%. To make matters worse, Davis only hit 26% of his 3-points attempts, which represented a 7% dip for the 28-year-old power forward.
If the Lakers want to avoid getting sent home by the Suns, they can't afford for Davis to have a repeat of Sunday night's performance. He must discover his shooting touch and get physical on the glass against Ayton and the rest of Phoenix's forwards. Plus, James has to take command of the game and assert himself more on the offensive end of the floor.
If that doesn't happen, it will be a short (and disappointing) postseason run for LA.
All statistics courtesy of Basketball Reference.