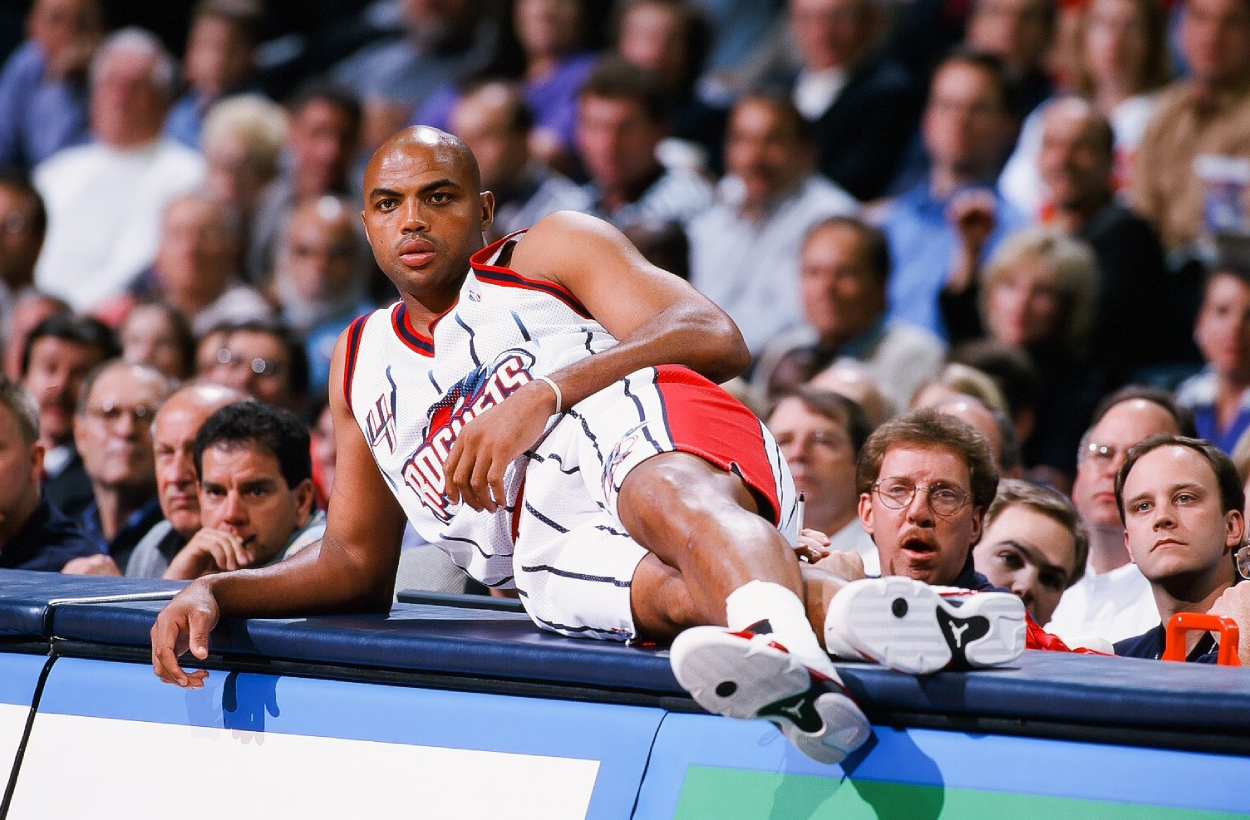 Charles Barkley's Grandmother Would Brutally Criticize Him After Games, Say He Was 'Embarrassing' the 'Damn Family': 'You Go out There and Kick Their Butt'
NBA legend Charles Barkley is known for having an outspoken personality on TNT; he says whatever is on his mind, which makes for great television on 'Inside the NBA.' However, it appears he might actually get his bluntness from his grandmother, who would call and brutally criticize him after games.
If you're a basketball fan, you likely know that Charles Barkley is much more than a former NBA star. He's an iconic personality who frequently speaks his mind and rarely backs down from his opinion, which, in turn, makes his show, TNT's Inside the NBA, one of the most entertaining programs on television.
However, the former Philadelphia 76ers star isn't just outspoken on his own; it runs in his blood, even back to his grandma, who would call and criticize him after games.
Charles Barkley is known for being opinionated on TNT's 'Inside the NBA'
Charles Barkley never shied away from giving his opinion throughout his hoops career. His outspoken personality has since helped him in his commentating endeavors, as he has made Inside the NBA must-see TV.
"I picked the Sixers to get to the Finals; I think they are the softest, mentally weakest team that had a bunch of talent," Barkley said of the 76ers in February 2020, per NBA on ESPN's Twitter. "They are the Cleveland Browns of the NBA. They got a lot of talent, and they talk the talk, and that's it."
While calling out poor play on the basketball court is a part of Barkley's job, he also makes it clear when he has an issue with someone.
"Take that, Skip Bayless. I hope y'all heard me, America, Skip Bayless, take that with your punk ass. You know I can't stand him," Barkley said on a 2020 episode of Inside the NBA. The comment was in reference to the Portland Trail Blazers winning a playoff game over the Los Angeles Lakers after Bayless, the FS1 commentator, had recently been critical of Blazers star Damian Lillard.
So, why isn't Barkley afraid to tell it how he sees it?
"People like to hear your opinion unless you disagree with them," the hoops great said in 2014, per USA Today. "I don't think I'm right all the time. But I think I have an obligation to be fair to myself and try to be as honest as I possibly can."
All in all, Barkley has made many, many more comments  — some funny and some controversial — over the years. We just don't have the time or space to run through them all.
But apparently, he gets his personality from his grandmother.
Chuck's grandmother had brutal criticism for him after games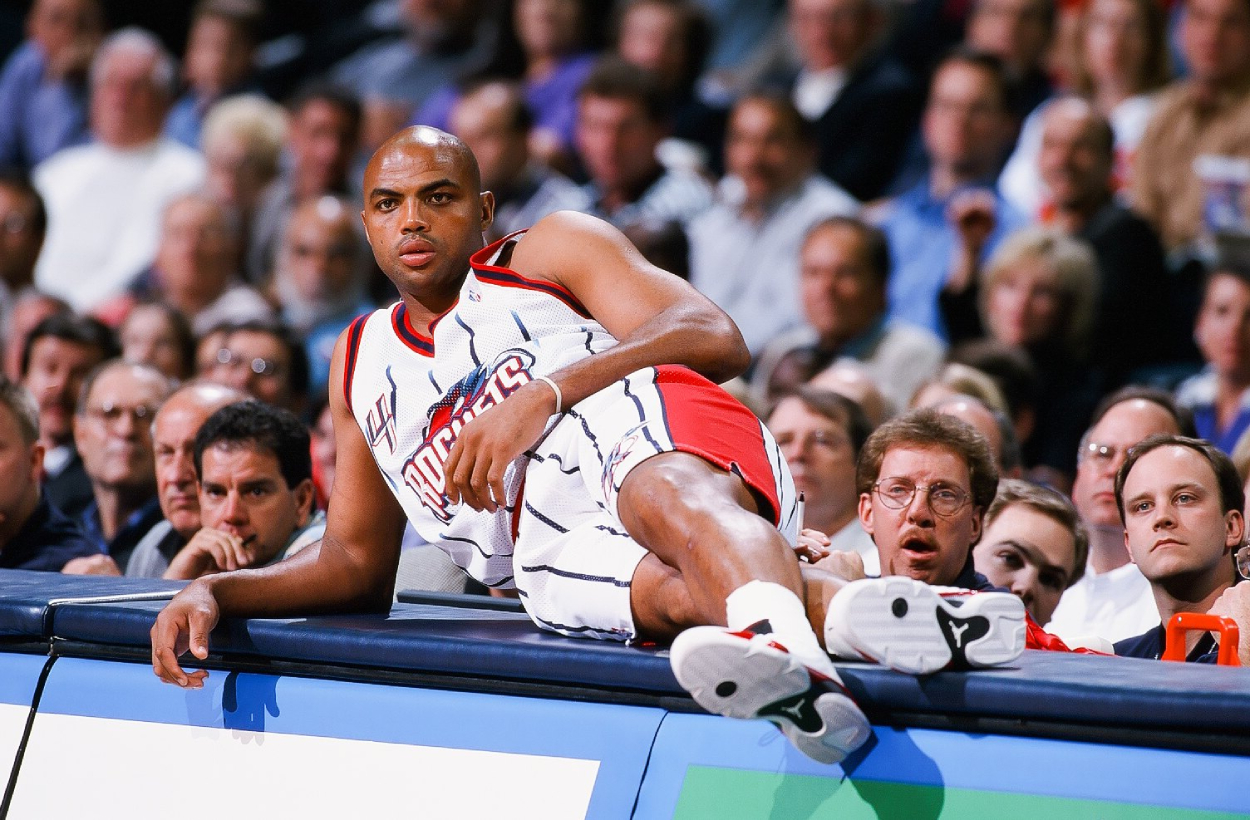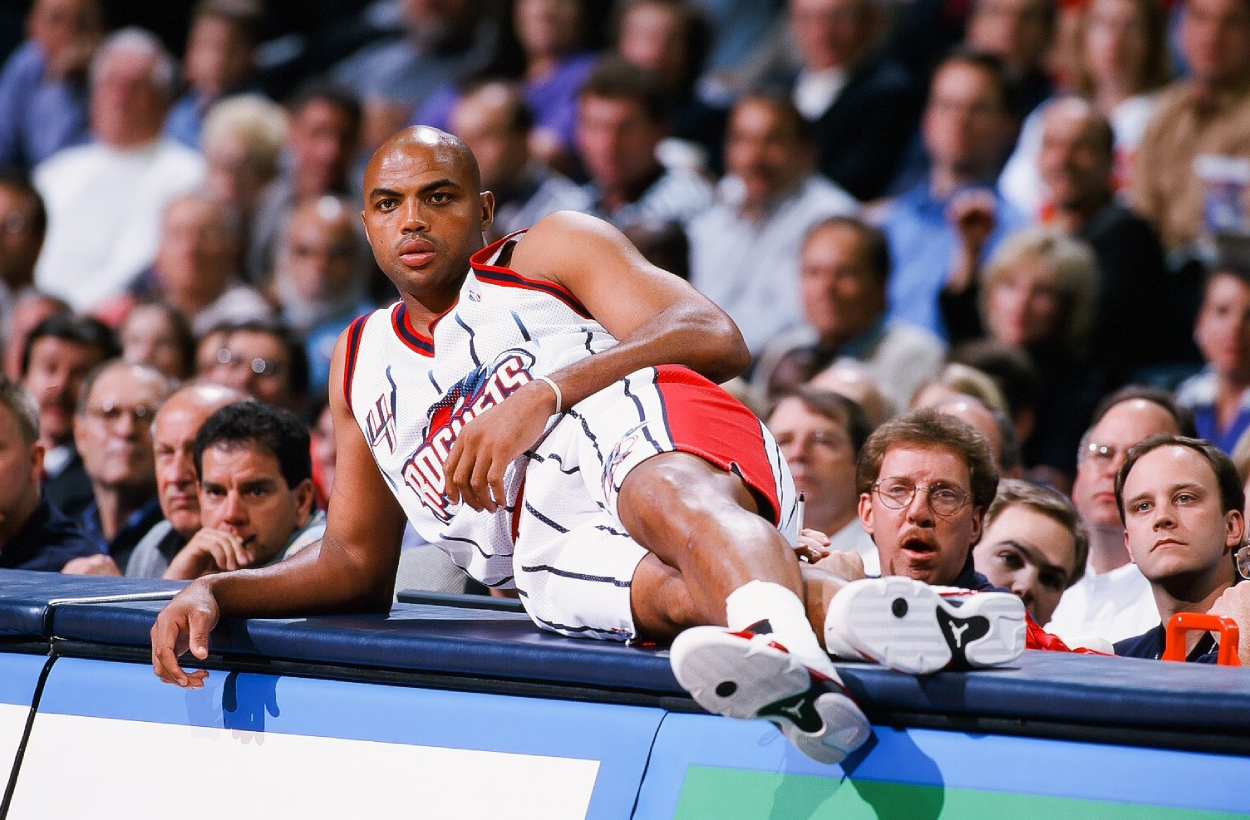 In a 2014 USA Today piece attributed to earlier, Chuck's former high school teammate Travis Abernathy compared Barkley's personality to his grandmother's, Johnnie Mae.
Abernathy said he was at her house without her permission once and ran out the backdoor when she got home. She eventually called him and another friend who was there over in a pleasant tone, but then said, "I catch you running out my backdoor again, I'm gonna shoot you in the ass.'"
Barkley also once opened up about his grandmother's influence while on Inside the NBA.
"My grandmother used to call me after every game, and if I played bad, she'd say to me, 'Boy, you're embarrassing this damn family,'" he recalled, per USA Today. "… Grandma Barkley would say, 'You can't let people tell you they can stop you. You go out there and kick their butt.'"
Well, that's harsh.
It's unclear if this grandmother was Johnnie Mae, but even if it wasn't, it seems his grandparent's strong personalities influenced his.
Luckily for Barkley, he had significantly more good games than he had bad ones.
Whether he talks or not, Charles Barkley is an NBA legend
You may not always agree with what Charles Barkley says, but no one can argue with his status as one of the greatest players in NBA history.
Sir Charles is in the Naismith Memorial Basketball Hall of Fame after finishing his career as an 11-time All-Star and All-NBA honoree, the 1986-87 leader in rebounds per game, and the 1992-93 NBA MVP. Barkley played in the league for 16 seasons and averaged 22.1 points and 11.7 rebounds.
Whether you like him or not, Barkley was a basketball superstar, and he was the best player on the floor on most nights. He didn't just talk his way to the Hall of Fame; he worked hard to earn his spot, which means history will remember The Chuckster for being a player first and an entertaining personality second.
Stats courtesy of Basketball Reference