Charles Barkley Once Said He Was Destined to Win an NBA Championship, but Michael Jordan Got in the Way: 'God Wants Us to Win'
While it's not exactly fair, professional athlete's legacies are usually defined by the number of championship rings on their resume. Unfortunately for Charles Barkley, he falls on the wrong side of that ledger. As his Inside the NBA coworkers love to remind him, the forward never quite managed to reach the promised land. That reality, however, doesn't mean he couldn't get close.
During the Summer of 1993, Barkley reached the NBA Finals as a member of the Suns. Sir Charles, never one to fear making the spotlight, stepped up and said that God had decided that Phoenix would come out on top. A man by the name of Michael Jordan, however, had another idea.
Charles Barkley told the world that the Phoenix Suns were destined to win the 1993 NBA title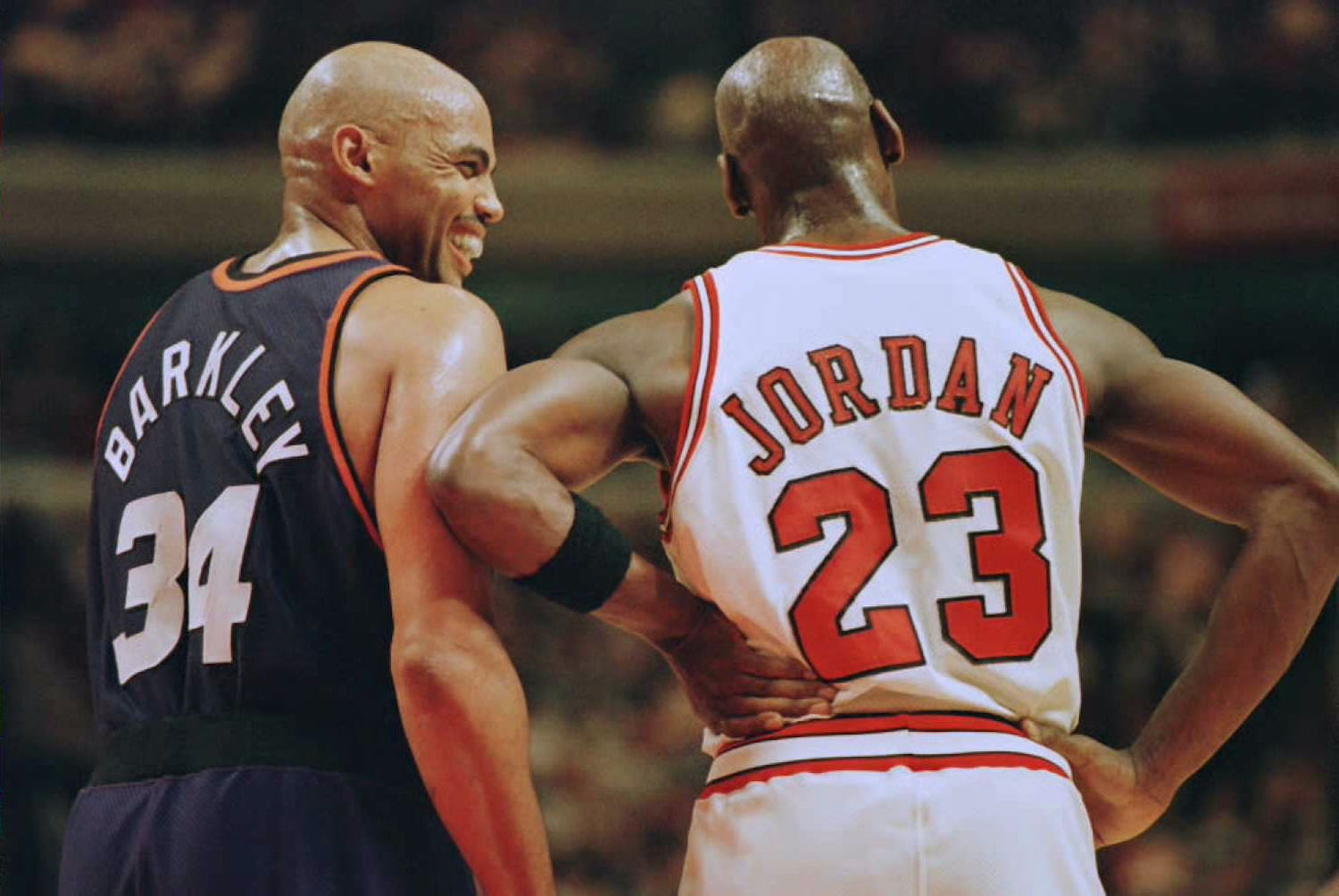 Sometimes when a sports team goes on a run or gets a series of breaks, it's said that they're a team of destiny. If you listened to Sir Charles, the 1992-93 Phoenix Suns squad had something special going on.
That season, the club piled up 62 wins, claiming first place in the Western Conference. With Barkley and Dan Majerle leading the way, Phoenix advanced through the postseason and reached the NBA Finals. There, they met Michael Jordan and his back-to-back champion Chicago Bulls.
As basketball historians will remember, the Bulls eventually proved to be too much and claimed their third consecutive championship. At one point, though, Phoenix briefly seemed poised to mount a comeback. In fact, Barkley announced that his team was destined to win the title after winning Game 5 in Chicago to avoid elimination and pull the series within one game.
"I believe it's our destiny to win a world championship," Chuck told Sam Smith of the Chicago Tribune. "We've believed that for the last year. We didn't care we were down 3-1. God wants us to win a world championship. I talked to him the other night."
Michael Jordan proved to be too much, and Sir Charles never won his championship
Charles Barkley may have been a talented player but, even with God theoretically on his side, that wasn't enough. With a championship on the line, Michael Jordan wasn't going to let two games slip away.
During Game 6, His Airness poured in 33 points as the Bulls escaped with a 99-98 win to claim the Larry O'Brien Trophy. As if scoring one-third of his team's points in a championship-clinching contest wasn't enough, MJ averaged 41.0 points per game in the series, taking home his third NBA Finals MVP title.
In addition to the pain of defeat, that loss proved to be particularly painful for Barkley. The forward never returned to the NBA Finals after 1993, let alone won a ring. Today, the main blemish on his NBA resume is that lack of a championship; he's even gone on the record as saying he would have joined a super team if he knew the amount of teasing he'd have to endure due to the lack of a title on his resume.
Michael Jordan, of course, wasn't done winning NBA Championships
While that NBA Finals failure ultimately came to define Charles Barkley's career, the same couldn't be said for Michael Jordan. Instead, that 1993 NBA championship simply became a part of His Airness' larger legacy.
When the Bulls claimed that title, it was their third consecutive championship. It also marked the last NBA contest that Jordan played before retiring and trying his hand at professional baseball. He'd later return to the hardwood after roughly 18 months on the sidelines and promptly rattled off a second three-peat.
These days, Jordan is at least partially defined by some central numbers. Those include six NBA championships and six NBA Finals MVPs, neither of which would have been possible without that 1993 victory. Charles Barkley may have been a talented player who claimed to have both destiny and God on his side. When it comes to winning basketball games, though, Michael Jordan still found a way to come out on top.
Stats courtesy of Basketball-Reference