Charles Barkley's Most Embarrassing Childhood Moment Involved Pretending to Be Superman and Jumping Off the Roof: 'He Was Blessed and Lucky'
Whether you watch him on TNT or remember his playing career, virtually every basketball fan knows that Charles Barkley never does anything halfway. If there's an opportunity at hand, whether it's the chance to make a bet or call out a current player, Chuck isn't one to hold back. That gusto, it seems, dates back to his childhood.
During an old NBA on TNT segment, Barkley's mother shared her memories of what she considered Charles' most embarrassing childhood moment. As a boy, the future NBA star tied a towel around his neck, made it to the top of his building, and, thinking he was Superman, jumped off.
Charles Barkley is no stranger to making unique decisions
On the NBA hardwood, Barkley established himself as a talented player, possessing surprising athleticism for his frame. For better or worse, though, those skills aren't the entirety of his legacy.
Sir Charles was never afraid to do things his own way. While some situations sound like they were plucked from a sitcom — ahead of the 1984 NBA draft, Barkley attempted to gain weight so he wouldn't have to join the Philadelphia 76ers — others were a bit less fun. The forward got into his fair share of fights, both on and off the court, and, on one occasion, spit on a young girl in the crowd.
Chuck also argued that it wasn't his job to set a positive behavioral example for the nation's youth. That turned into an iconic Nike spot, in which Barkley literally told the world, "I am not a role model." Imagine any other athlete, let alone a big-name star, making that move.
Trying to fly as a young Superman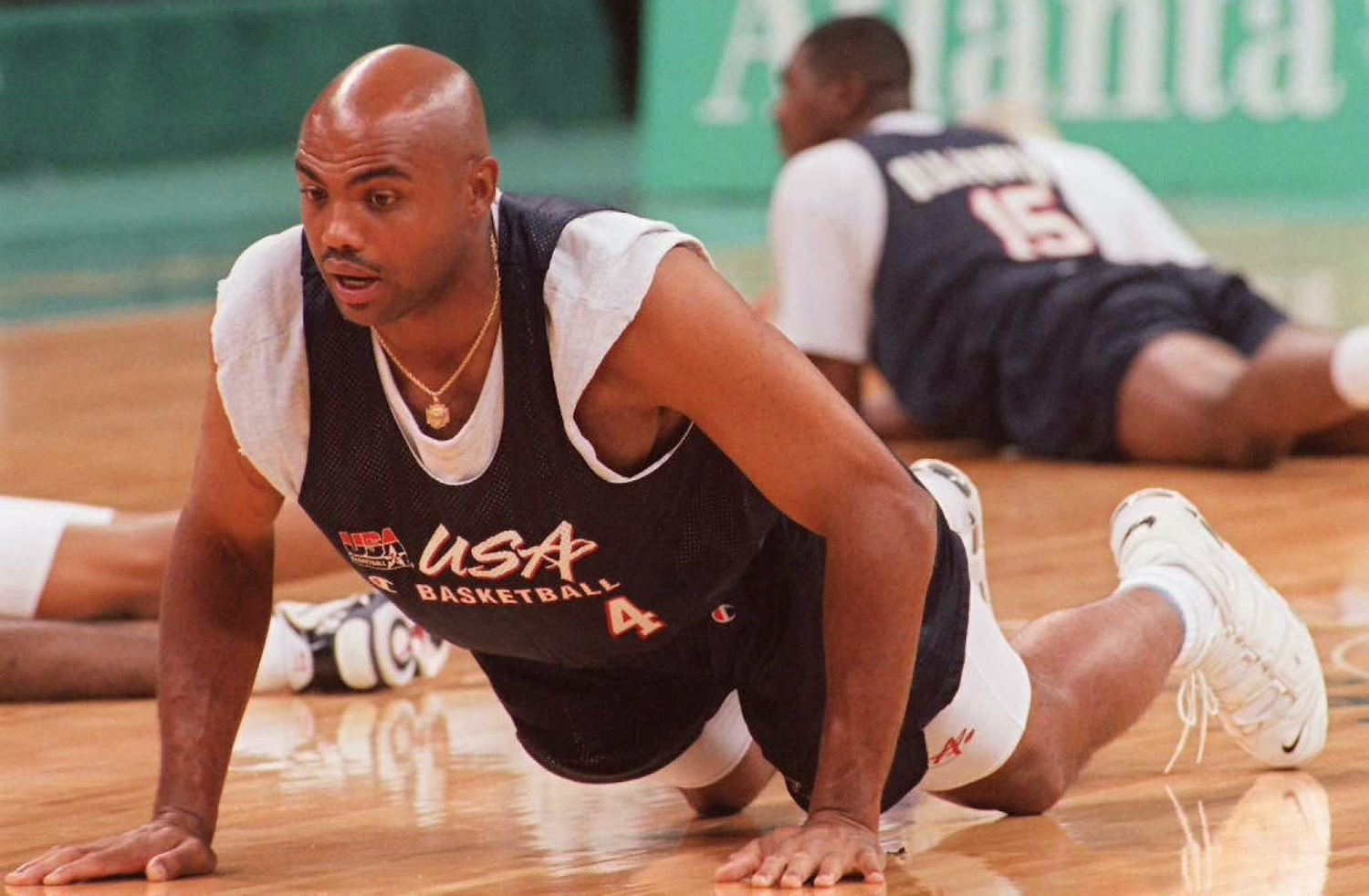 No matter what he does, Charles Barkley commits and goes all the way. While that can be an admirable attitude, it almost got him into some serious trouble as a young boy.
In an old ESPN Classic biography of the forward, there's a bulleted list highlighting some of Chuck's most interesting moments. The first one kicks things off with a bang: "At seven, Barkley suffered a mild concussion when, confident he could fly, he climbed 20 feet to his rooftop and jumped off."
In isolation, that nugget is intriguing, if somewhat lacking detail. Thankfully, television viewers eventually got the rest of the story. During a TNT segment preserved on Youtube, Barkley's mother filled in the blanks.
"The most embarrassing thing I probably remember was when he decided he wanted to play Superman," Charcey Glenn recalled. "We were living in the projects, and he made [himself] a cape out of a towel, out of one of our bathroom towels, and he got on top of the projects. I don't know how he got on top, but he tried to fly like Superman."
Needless to say, Charles couldn't fly. Instead of soaring through the air, he earned himself a trip to the doctor.
"He was blessed and lucky," Glenn continued. "We get him to the doctor, and he had a concussion from trying to fly like Superman."
In the end, though, everything worked out for Charles Barkley
Without knowing exactly how high the building in question was, it's safe to assume that Chuck survived a scary fall. While concussions can be a serious problem, it's safe to say that everything worked out for the aspiring Superman.
Barkley, of course, started strutting his stuff in high school before taking his talent to Auburn. There, he proved to be a fan favorite and a striking athlete, capable of ripping down a rebound, running the floor, and finishing the fast break with a dunk. That skillset made him the fifth overall pick of the 1984 NBA draft and sent Sir Charles to the City of Brotherly Love.
While the forward's career was blighted by some notable missteps — and, on a sporting level, he failed to claim an elusive championship ring — Barkley still earned a place in the NBA pantheon. He averaged 22.1 points, 11.7 rebounds, and 3.9 assists per outing across 16 seasons, taking home 1993 NBA MVP honors and eventually making it into the Basketball Hall of Fame. In retirement, Chuck has found a comfortable home in the media and boasts an estimated $50 million net worth.
He might not be Superman, but that's still a pretty decent life.
Stats courtesy of Basketball-Reference