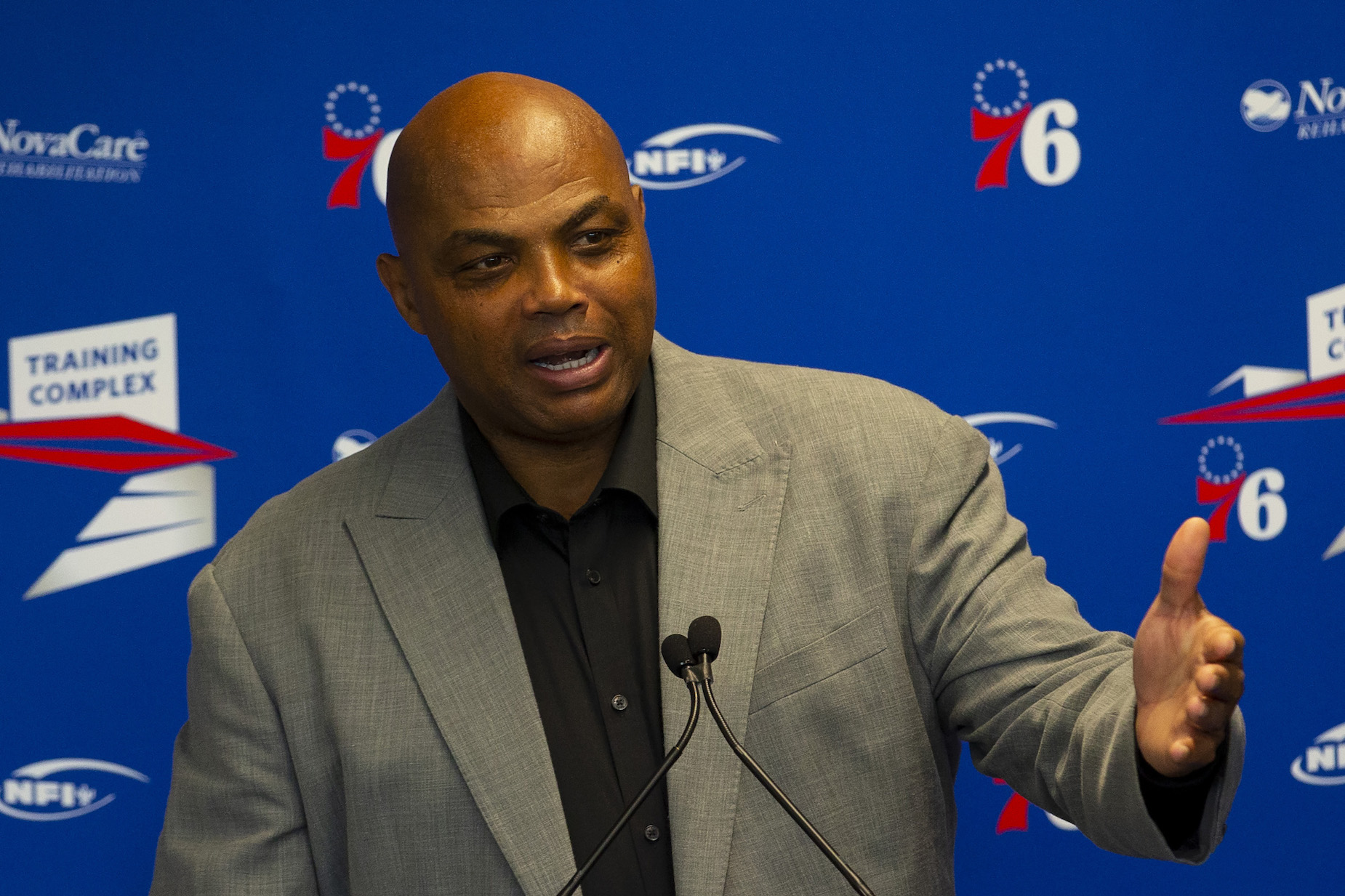 Charles Barkley Is Putting His $50 Million Net Worth to Use Helping HBCUs
While Charles Barkley once said that he wasn't a role model, the NBA legend has been using some of his massive net worth for a good cause.
While he's become more of a good-natured guy on television, long-time NBA fans probably don't have the best memories of Charles Barkley. Before breaking into the world of sports media, Sir Charles was a bit of a bad boy; he spit on a fan, got in fights, and told the world that he wasn't a role model. Today, though, the former forward is using his $50 million fortune for good.
At the start of November, Charles Barkley made a sizable donation to Tuskegee University; in total, that's the fifth time he's stepped up to help another HBCU.
Charles Barkley had a successful, if controversial, NBA career
These days, Charles Barkley talks about, rather than plays, professional basketball. That reality, however, shouldn't overshadow just how good he was during his time on the court.
After bursting onto the scene during the Alabama state basketball tournament, Barkley earned a scholarship to Auburn. There, his surprising athleticism made him a star; during three seasons with the Tigers, he averaged 14.1 points, 9.6 rebounds, and 1.7 blocks per game and helped the team qualify for the first NCAA tournament in program history.
When the 1984 NBA draft rolled around, Barkley joined the Philadelphia 76ers as the fifth-overall pick. After Moses Malone helped whip the rookie into shape, Sir Charles became a star.
Although there were some behavioral issues along the way, Barkley had an impressive NBA career. He spent 16 seasons in the league, suiting up for the Sixers, Suns, and Rocket; the forward never captured a championship ring, but he did average 22.1 points, 11.7 rebounds, and 3.9 assists and earned a place in the Basketball Hall of Fame.
Building up a $50 million net worth as a big-time basketball talent
Even if he wasn't your favorite player, it's tough to argue with Charles Barkley's impressive NBA resume. As you might imagine, that reality has helped the former forward build up a sizable net worth.
Although Sir Charles spent 16 seasons in the NBA, most of his fortune didn't come from his playing salary; during the 1980s and 1990s, players simply didn't sign massive contracts as they do today. According to Spotrac's financial data, Barkley earned just over $40 million during his time in the association.
With that being said, though, the forward's star status did help him earn some extra money away from the court. Barkley inked a deal with Nike—his famous "I am not a role model" line turned into an ad for the company—and remains relevant in retirement. Sir Charles still appears in commercials and is a central part of TNT's NBA coverage.
All of that has combined to make Barkley a rich man. According to CelebrityNetWorth, his total fortune clocks in at approximately $50 million.
Charles Barkley is using his money to help HBCUs
Over the years, Charles Barkley has spent millions of dollars gambling. More recently, though, he's used a chunk of his fortune for a more valuable cause: charity.
"NBA Hall of Famer and former Auburn star Charles Barkley is donating $1 million to Tuskegee University," Roy S. Johnson reported for AL.com on November 2. "The gift is Barkley's fifth major donation to a historically black college. In 2016, he pledged $1 million each to Alabama A&M in Huntsville and Clark Atlanta University. In 2017, he pledged $1 million to Morehouse College in Atlanta. Earlier this year, Barkley pledged $1 million to Miles College."
Years ago, Chuck said that he wasn't a role model. While that might have been true at the time, donating millions of dollars to HBCUs is a pretty praise-worthy move.