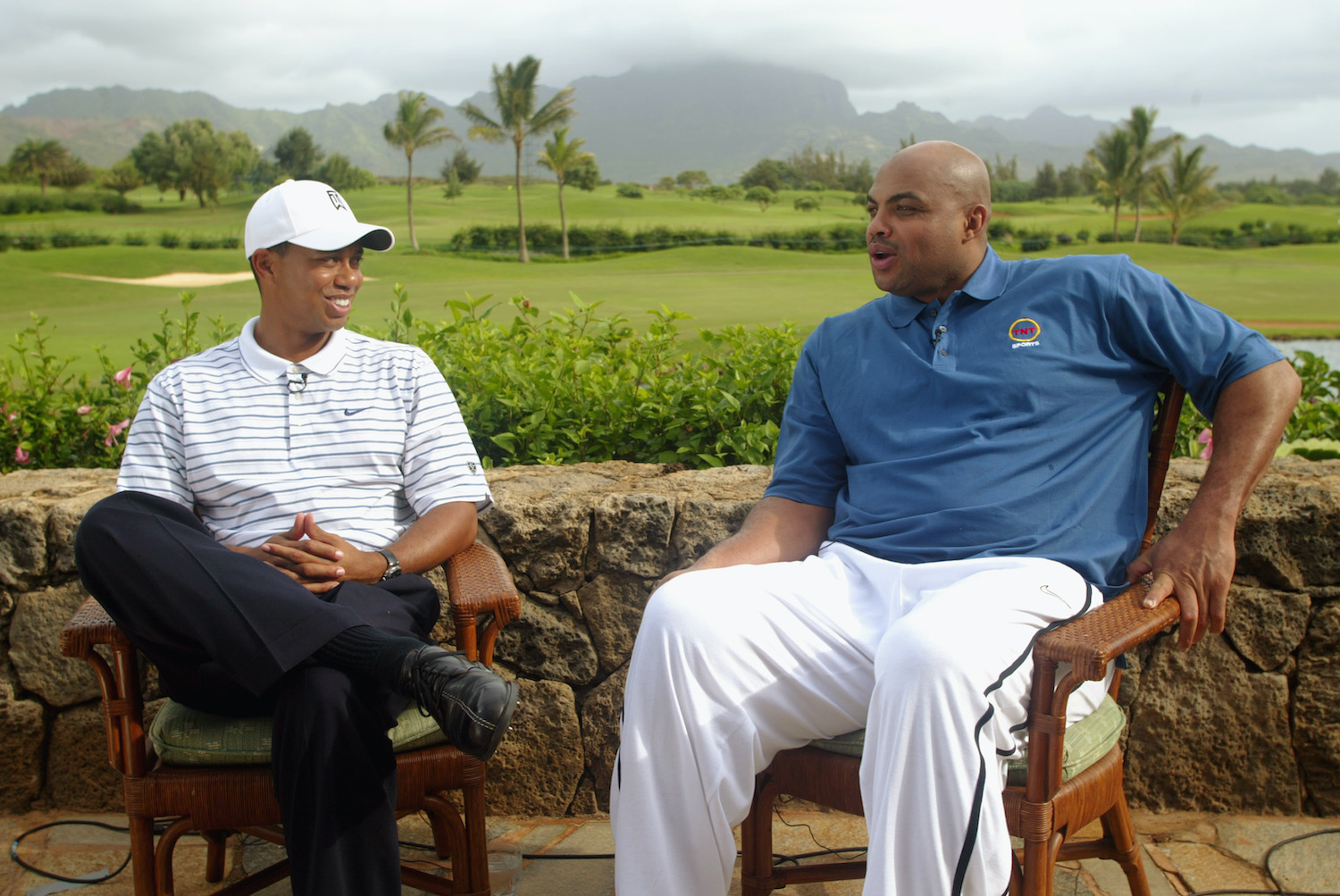 An Overconfident Charles Barkley Once Thought He Could 'Whoop' Tiger Woods in a Round of Golf and Literally Paid the Price
While Charles Barkley might not be the greatest golfer, he still thought he was capable of beating Tiger Woods.
Whether you remember his playing career or only know his television work, it's safe to say that Charles Barkley isn't afraid to speak his mind. While that usually comes in the form of basketball-based opinions, Chuck can talk a big game about virtually any subject. Take, for example, his skills on the golf course.
Although Barkley might not be the greatest golfer, he's still pretty confident in his own abilities. In fact, he once thought that he could "whoop" Tiger Woods during a round of golf and even threw some money down betting on himself. Unsurprisingly, things didn't work out the way that Sir Charles planned.
Charles Barkley suffered through some high-profile struggles with his golf swing
During his time on the hardwood, Barkley proved a capable athlete with talent to spare. When it came to his golf game, however, things were a bit more complicated.
As the story goes, Barkley loved to golf during his NBA career and, at one time, actually had a pretty sweet swing. After the forward was traded to Phoenix, though, things took a turn for the worst. Since he landed in a golfer's paradise, Chuck felt like he needed to up his game. Before long, he was taking lessons and soliciting advice to fine-tune his swing.
Instead, the opposite happened.
Over time, Barkley's swing devolved into a bizarre combination of different elements based on countless pieces of advice. The suggestion of a slight pause at the top of his backswing, for example, turned into an ugly hiccup. As things got worse, the forward sought more guidance, which only complicated matters.
"My brain's got so many voices in it," Barkley once explained on GOLF's Subpar podcast. No matter what was going on inside his head, though, it seems like his confidence remained unshaken.
Sir Charles once bet on himself to beat Tiger Woods in a round of golf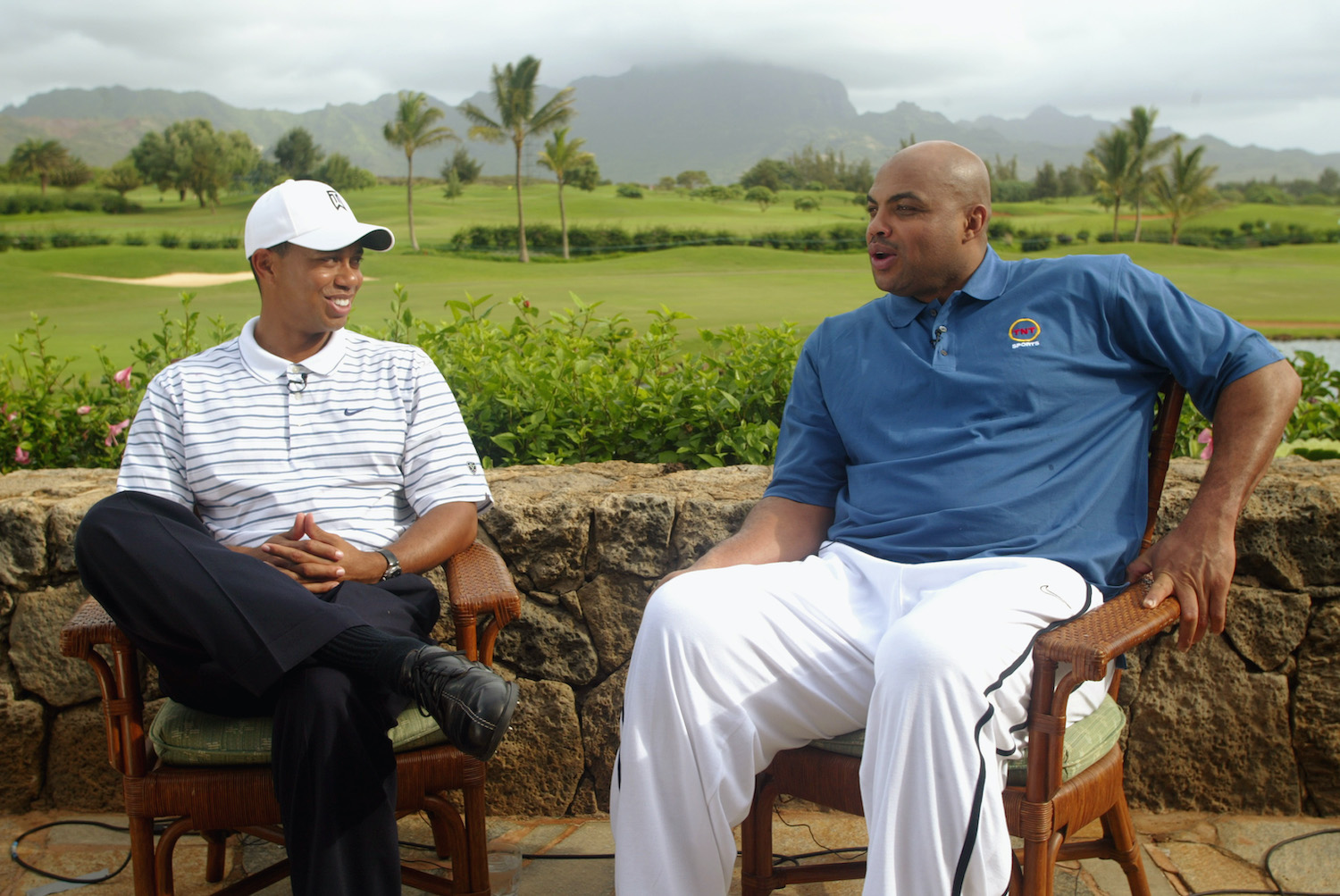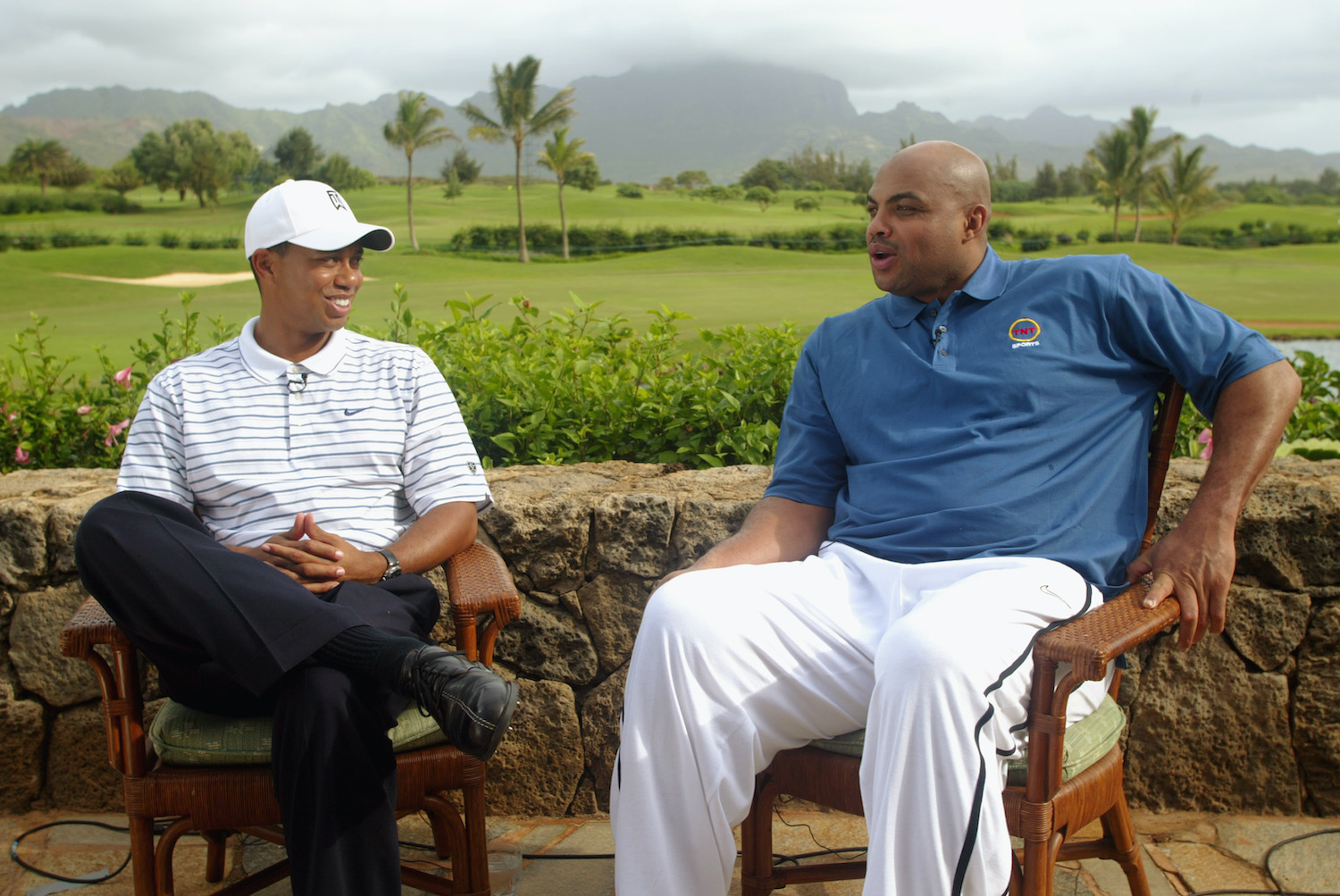 In fairness to Sir Charles, he has rebuilt his golf swing and returned to something closer to his original form. Even when he was struggling on the course, though, he still believed that he could play with anyone, even Tiger Woods.
"We're in Vegas, having fun, and we're supposed to play golf the next morning. We're with Tiger, and you know Tiger is never going to miss working out," former NFL receiver Roy Green recounted in a 2020 Athletic story. "We get there, and Charles goes, 'I think I'm gonna whoop some ass this time.' I said, 'Look, man, I just want to know the bet, Chucky, 'cause I'm betting for Tiger.' Charles says, 'OK, I'm gonna take Tiger five a side, but Tiger's gotta give me one a hole and two on par 5s.' I'm like, "S— yeah, I'll take it, too."
While it's not clear exactly how much he was betting — five a side could have meant anything from $5 to $500,000, presumably, per "side" of the course — the message came through loud and clear. Barkley thought that, with a few extra strokes in his back pocket, he could beat Woods.
Believe it or not, Barkley became even more confident after Woods mishit a shot on the first hole. While that inspired Chuck to call Tiger "a f—— overrated guy," Green wasn't deterred. He doubled his bet, and Barkley quickly agreed to match it.
Once the group reached the second hole, normal service resumed. Tiger started playing like a PGA star, and Barkley found himself reaching for his wallet.
"Of course, after that hole, Tiger birdied five straight," Green remembered. "I said, 'Chucky, you can buy out right now, or we can play the back too.' He said, 'I'll buy out the bet.'"
Charles Barkley is no stranger to making big-money bets
While it's not clear exactly how much money Sir Charles had to cough up that afternoon, making a potentially expensive bet wasn't an unusual experience for the former NBA star. Barkley has been rather open about his gambling habits, and we know that he has both won and lost plenty of wagers.
As documented in a 2007 Associated Press story (h/t ESPN), Barkley said that he both won $700,000 during a weekend in Las Vegas and lost $2.5 million on another unspecified occasion. The story also referenced a 2006 interview in which the former forward estimated that he'd lost about $10 million over the years.
"It's a stupid, bad habit. I have a problem," Barkley said. "But the problem is when you can't afford it. I can afford to gamble. I like to gamble, and I'm not going to quit."
For better or worse, Sir Charles isn't the type to pull punches or play it safe.
How to get help: In the U.S., contact the National Council on Problem Gambling helpline at 1-800-522-4700.