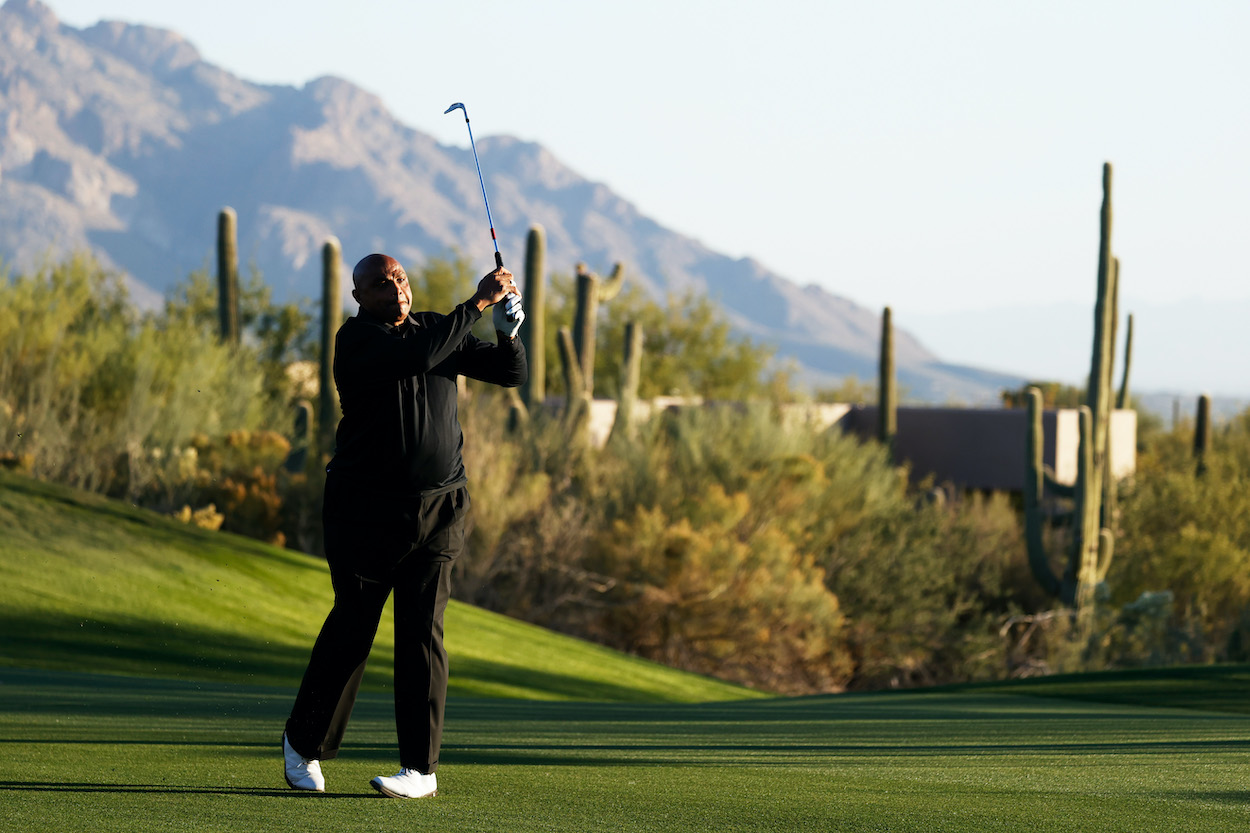 Charles Barkley's New and Improved Golf Swing Impresses Bo Jackson: 'I Could Kiss You'
Charles Barkley used to be a laughing stock because of his golf swing, but he's ditched the hitch and looks like a new man on the course.
Charles Barkley might be one of the greatest basketball players to ever live, but his skills on the court never seemed to translate to the golf course. The NBA Hall of Famer became famous in retirement for his choppy swing and frequent shanks. The patented hitch in the middle of his backswing was as hilarious as it was ineffective.
But after years of embarrassment on the course, the hitch is gone, the shanks seem to be a thing of the past, and Barkley's swing looks surprisingly fluid. His new and improved motion was even enough to recently make Bo Jackson want to kiss him.
Charles Barkley used to be a laughing stock on the golf course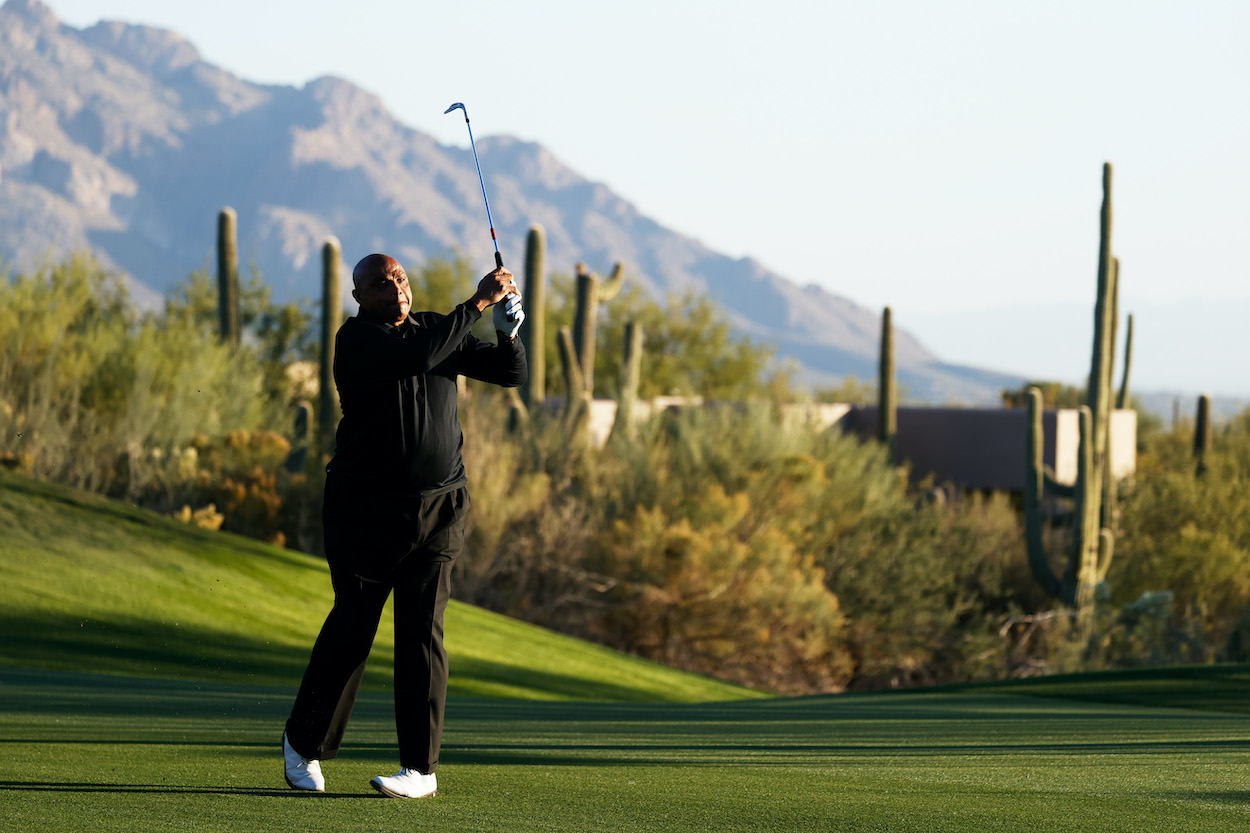 Years after he retired from the NBA, Barkley started getting more into golf. Now, he wasn't very good, but it was a fun way to pass the time whenever he wasn't yelling at Shaquille O'Neal and Kenny Smith on the Inside the NBA set.
As Barkley started to appear in celebrity events and professional pro-ams, golf fans got a close look at his… unique… swing. He would take his club back straight over his head, pump fake downward as if he was a robot and someone had pulled out his batteries midway through his swing, and follow through from that hitched position. It almost seemed like a joke, but incredibly, it wasn't.
Barkley quickly became notorious for his hideous swing and poor play on the course, but he's been working hard to improve his golf game.
Barkley showed off a new swing at The Match: Champions for Change
When Barkley was announced as one of the competitors in The Match: Champions for Change last November, fans couldn't have been more thrilled. They couldn't wait to troll Barkley for his famous golf swing that made him look like a video game lagging out.
But the TNT personality apparently got a few lessons from his playing partner, Phil Mickelson, beforehand. On the first tee, Barkley unveiled a brand new, smooth swing while piping an iron right down the fairway. He and Mickelson went on to win The Match in dominant fashion.
Fans were shocked. The hitch was gone! Could Barkley actually have become a competent golfer?
Barkley's new and improved swing impresses Bo Jackson
Barkley has clearly been playing plenty of golf since winning The Match. On Wednesday, he made an appearance at the PGA Tour Champions Regions Tradition and showed off his new and improved swing. It might look even better than it did five months ago.
"I told you those days of sh*tty golf are over," Barkley exclaimed to the crowd after crushing a drive down the middle. "I've been working my a** off."
Barkley's surprisingly fluid swing even impressed Jackson, one of the greatest athletes to ever live.
"I was nervous about today, but I could kiss you on the mouth," Jackson joked in a video posted by AL.com.
All you amateur golfers out there, take notes. If Barkley can turn his golf game around, so can you.