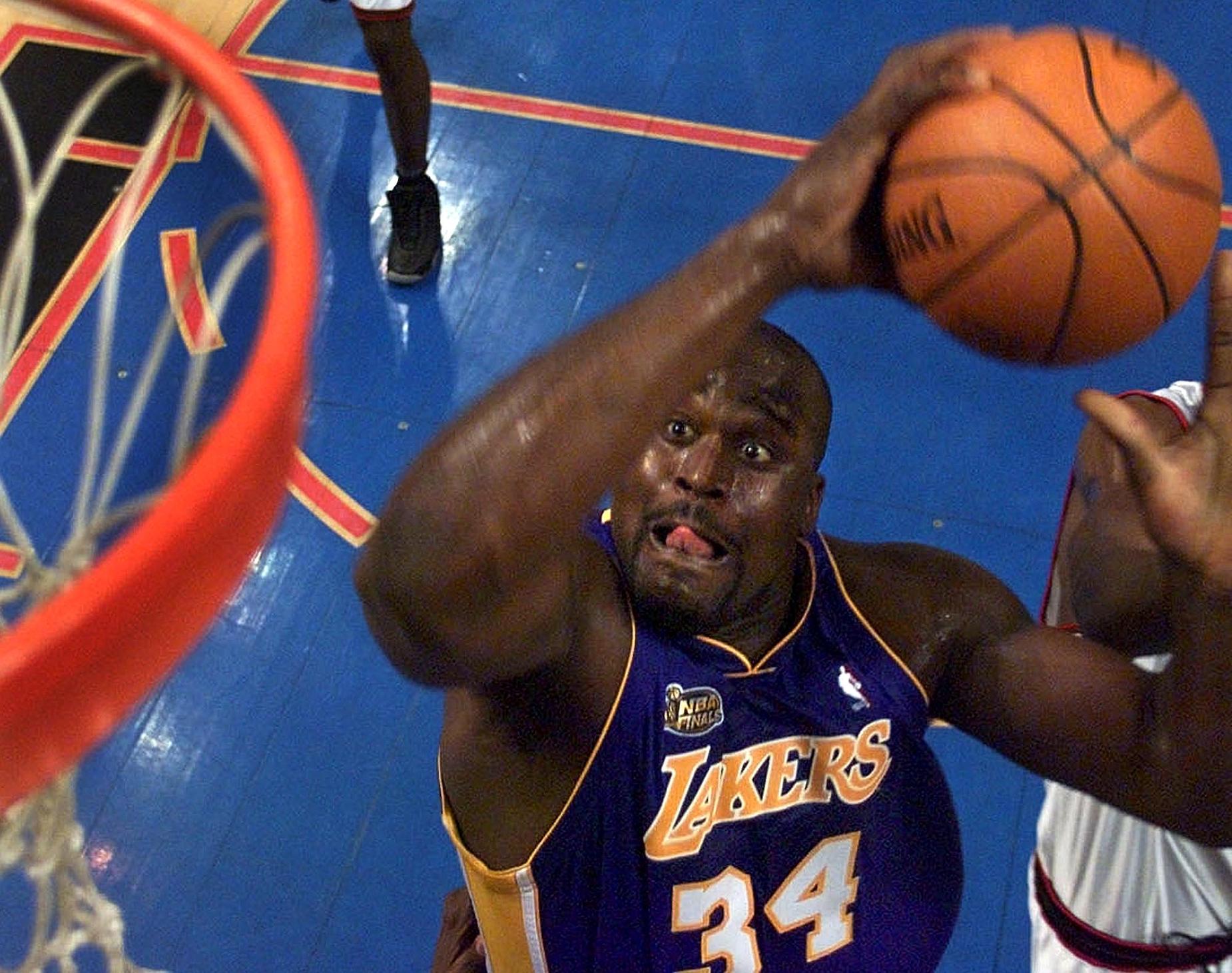 Shaquille O'Neal's Basketball Career Changed Forever After His Dad Smacked Him for Imitating Magic Johnson
Before he became a dominant big man, Shaquille O'Neal got in trouble for playing like Magic Johnson.
These days, every basketball fan knows Shaquille O'Neal. While traditional, back-to-the-basket big men have fallen out of style in the modern NBA, Shaq dominated the paint during his day. If not for his stepfather, though, basketball history could have turned out quite a bit differently.
During high school, O'Neal didn't use his physical strengths, preferring to play more like Magic Johnson than anything else. A quick smack, however, changed everything.
Shaquille O'Neal wasn't always a dominant big man
If you ever watched O'Neal play during his college or NBA career, then you'll remember an incredibly dominant big man who possessed some surprisingly smooth moves. Shaq, however, wasn't always a natural basketball player.
"I'm terrible," O'Neal recalled on the All The Smoke podcast. "[6 feet, 9 inches tall], cut from the freshman team, cut from the sophomore team. … This is like [age] 13. I'm 13, 6-9, I can't play. I got bad knees, I've got Osgood-Schlatter [disease]. I got a brown knee brace with a hole in the middle. I'm slow as hell, I can't do anything. People laughing at me."
Dale Brown, who would later coach Shaq at LSU, gave the young man some pointers, but those still didn't help him make the team. When the teenager moved to Texas, however, he got a chance to be the big fish in a smaller pond.
Smacked for emulating Magic Johnson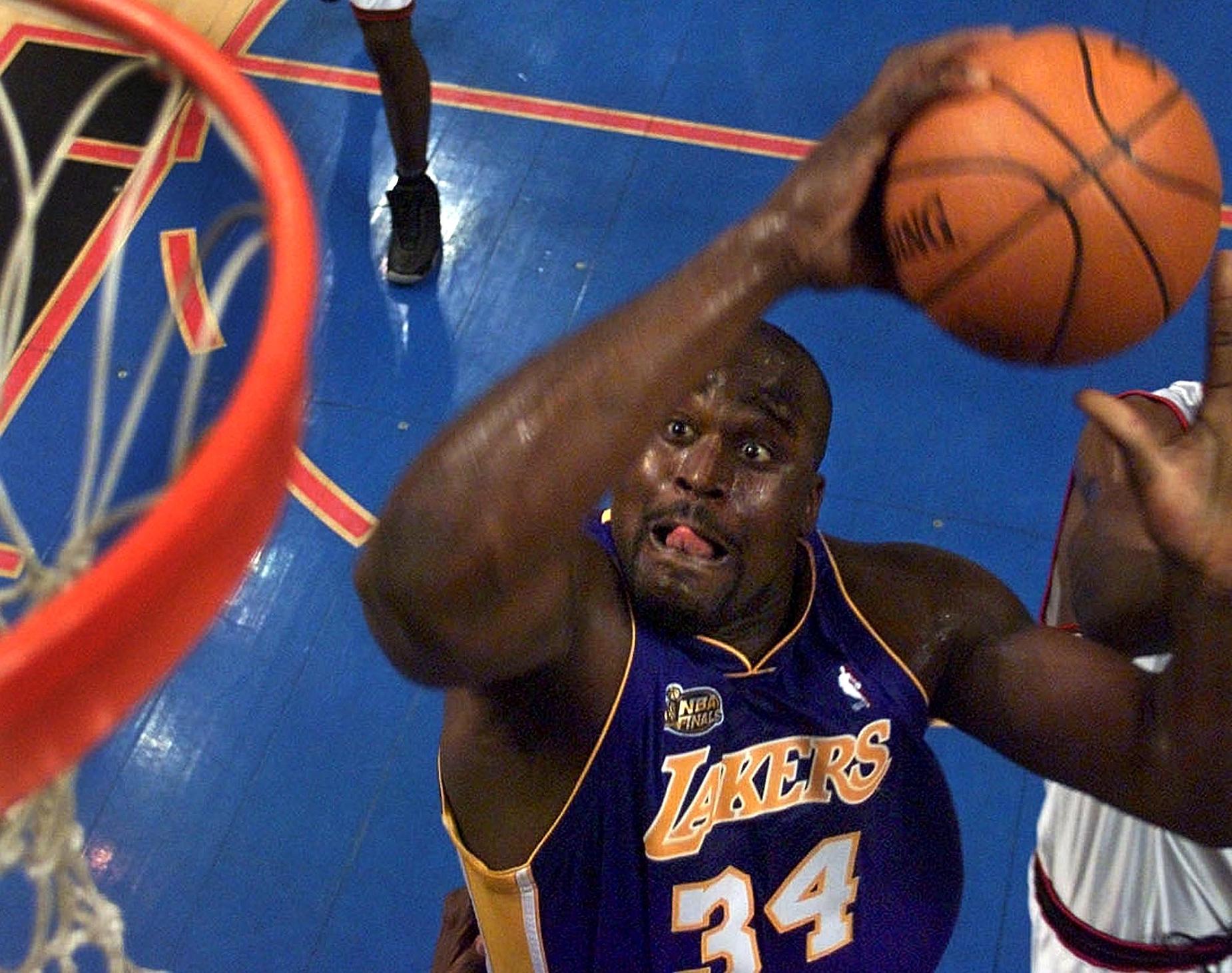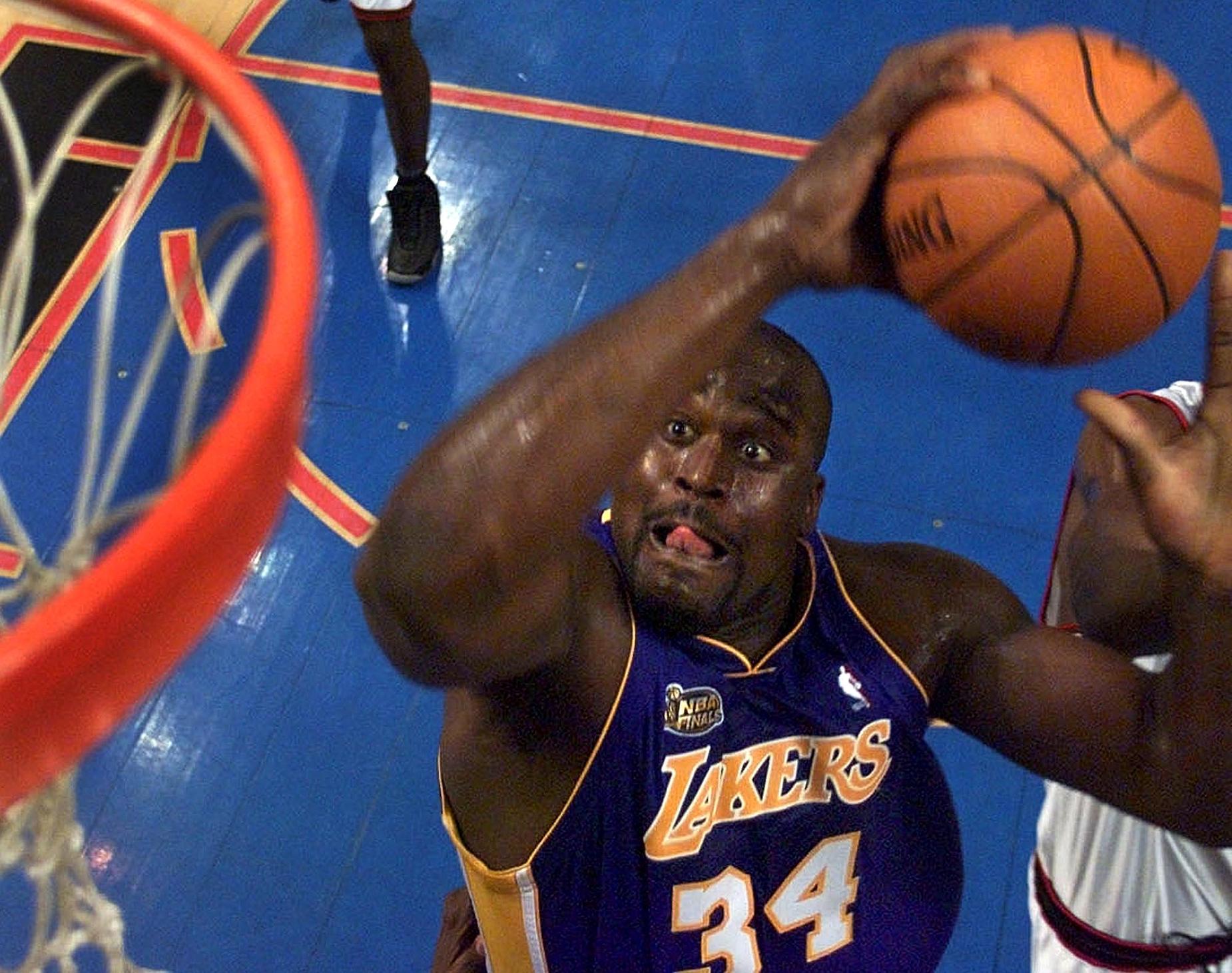 Once he and his family moved to Texas, O'Neal made the team and got the chance to strut his stuff. The young big man, however, didn't want to play on the low block.
"Being that I was a hip hop kid, had a little rhythm, I'm not doing Kareem [Abdul-Jabbar], I'm not doing those skyhooks," Shaq continued on All the Smoke. "I like this Magic [Johnson] cat. So I start working on my little handles, right. And then when I first started dunking, I never wanted to dunk."
During one game, O'Neal decided to go up for a finger roll rather than dunking and missed. His stepfather in the stands, however, wasn't too pleased with that development. He walked onto the floor and told the teenager to come outside.
"Smacks me," the big man remembered. "Ain't no Magic, be Shaquille O'Neal."
That smack helped make Shaquille O'Neal an NBA legend
In isolation, having your stepfather interrupt a basketball game to slap you could be a pretty jarring experience. For Shaq, though, it changed the course of his entire basketball career.
"That's when I started dunking, right," the big man continued. "And the reason why I've always dunked so fierce [is] because I was mad at him, and I wanted to tear the rim down."
While O'Neal did become a fearsome dunker, his NBA success boiled down to more than wrecking the rim. Shaq proved to be an imposing physical force; during his prime, he was simply unguardable and capable of doing whatever he wanted in the low post. Unsurprisingly, that brought him a massive amount of success.
By the time he called it a career, the Big Aristotle had won four NBA championships, taken home the 2000 MVP, and earned a place in modern basketball history. If he had never stopped playing like an oversized point guard and started to "be Shaquille O'Neal," though, things could have turned out rather differently.