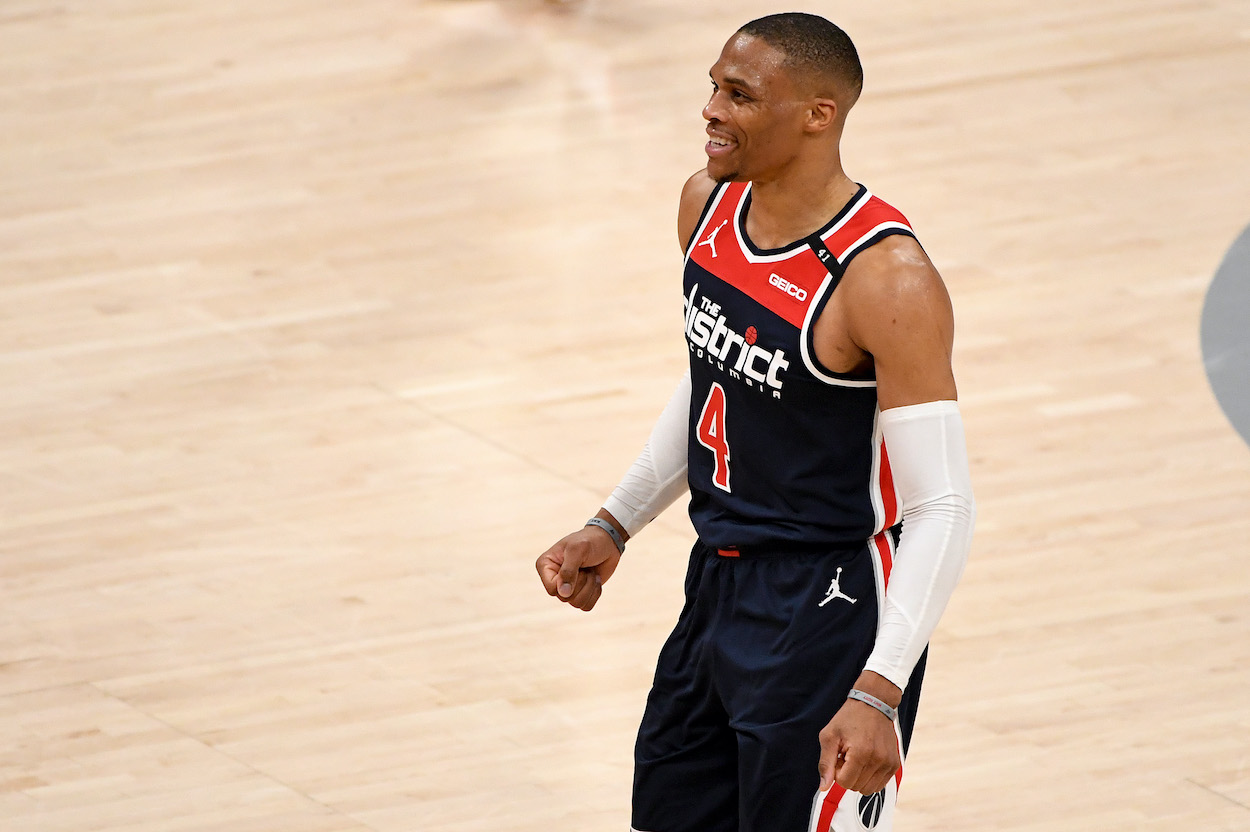 Russell Westbrook Could Incredibly Record 0 Stats the Rest of the Season and Still Average a Triple-Double
Russell Westbrook takes a lot of heat for his playing style, but he's about to average a triple-double for the fourth time in five seasons.
It's time to stop disrespecting Russell Westbrook.
No more "Westbrick" jokes. No more "He just pads stats. He's not a winner." Westbrook is about to finish the season averaging a triple-double for the fourth time in the last five years. Oscar Robinson is the only other player in NBA history to accomplish that feat, and he only did it once.
Westbrook has had such a ridiculous statistical season for the Washington Wizards that he could record zero stats over his final seven games and still average a triple-double in 2021.
Brodie haters are furious.
Russell Westbrook's historic triple-double streak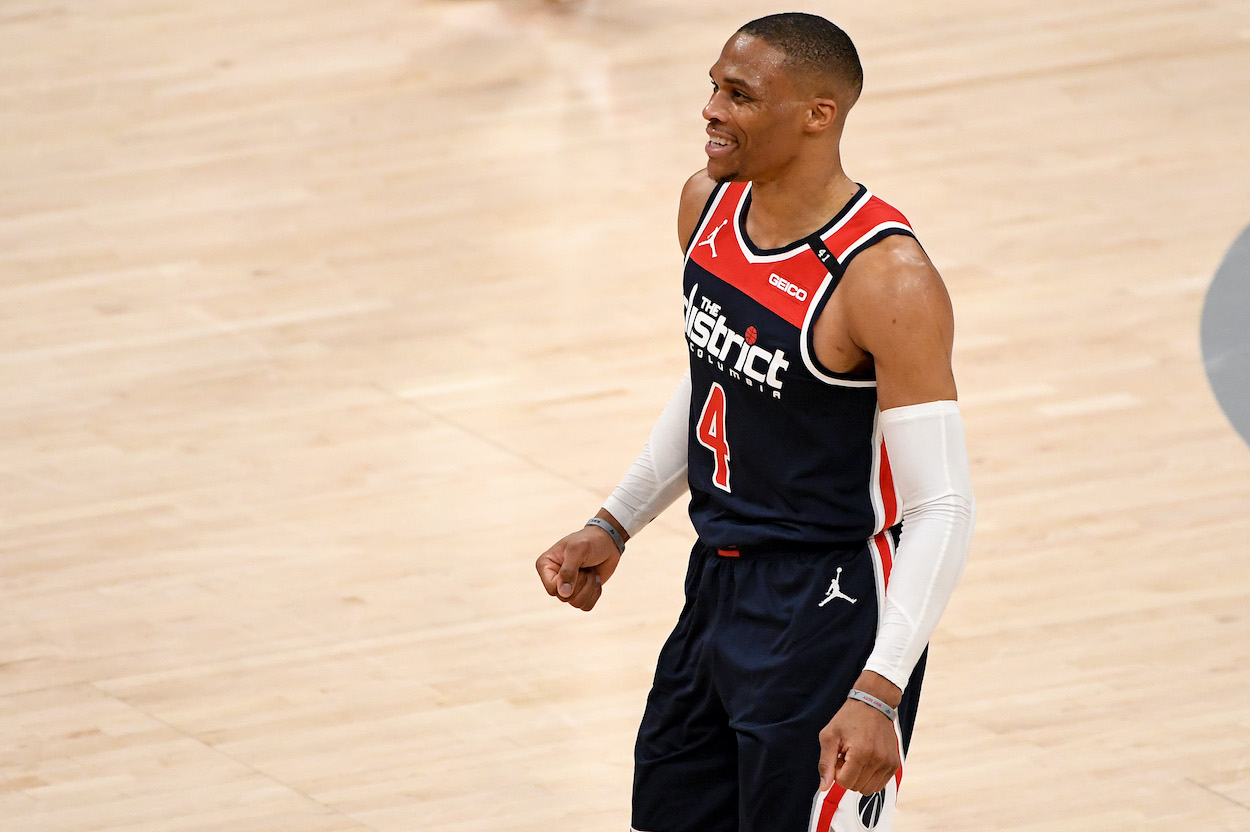 Before Westbrook came along, the triple-double was a rare accomplishment worthy of a celebration. It's extremely hard to have that much impact on a single NBA game in 35 minutes, but Westbrook has made it look unusually easy over the last few years.
Westbrook averaged his first triple-double during the 2016-17 season. While still with the Oklahoma City Thunder, he put up a historic stat line of 31.6 points, 10.7 rebounds, and 10.4 assists per game en route to winning the league MVP award. At the time, the NBA hadn't seen a player average a triple-double in nearly 60 years. So, we congratulated Westbrook, gave him his hardware, and prepared to wait another 60 years for the next stat machine to come along.
But Westbrook wasn't finished. He averaged another triple-double the very next season. And the next after that.
Following a tumultuous season with a broken Houston Rockets team, Westbrook is about to accomplish the feat again in 2021, this time with the Wizards.
Westbrook leading the Wizards to the playoffs with another triple-double season
Westbrook entered the 2020-21 NBA season with a completely new team, facing injury concerns, and staring at 32 years of age. After averaging 27.2 points, 7.9 rebounds, and 7.0 assists per game last year for the Rockets, fans thought Westbrook had finally lost his triple-double superpowers.
Think again.
Westbrook is averaging 21.8 points, a career-high 11.3 rebounds, and a career-high 11.2 assists per game this season. He also leads the NBA in assists per game. Westbrook has recorded a triple-double in 32 of his 58 games played this year. Insanity.
Riding Westbrook's dominance, Washington has rattled off 13 wins in its last 16 games. The Wizards stand in the No. 10 seed in the Eastern Conference, which would clinch them a berth into the play-in tournament this postseason.
Westbrook could record zero stats the rest of the season and still average a triple-double
The Wizards still have seven games left on their regular-season schedule, but Westbrook has already locked up a historic feat for the fourth time in the last five seasons. According to ESPN Stats and Info, Westbrook could record zero points, zero rebounds, and zero assists in every remaining game and still finish the season averaging a triple-double.
It's official. Westbrook slander will no longer be tolerated.
We're witnessing a generational stretch of basketball that might never be replicated again in the NBA. Pay this dude the respect he deserves.
All stats courtesy of Basketball Reference