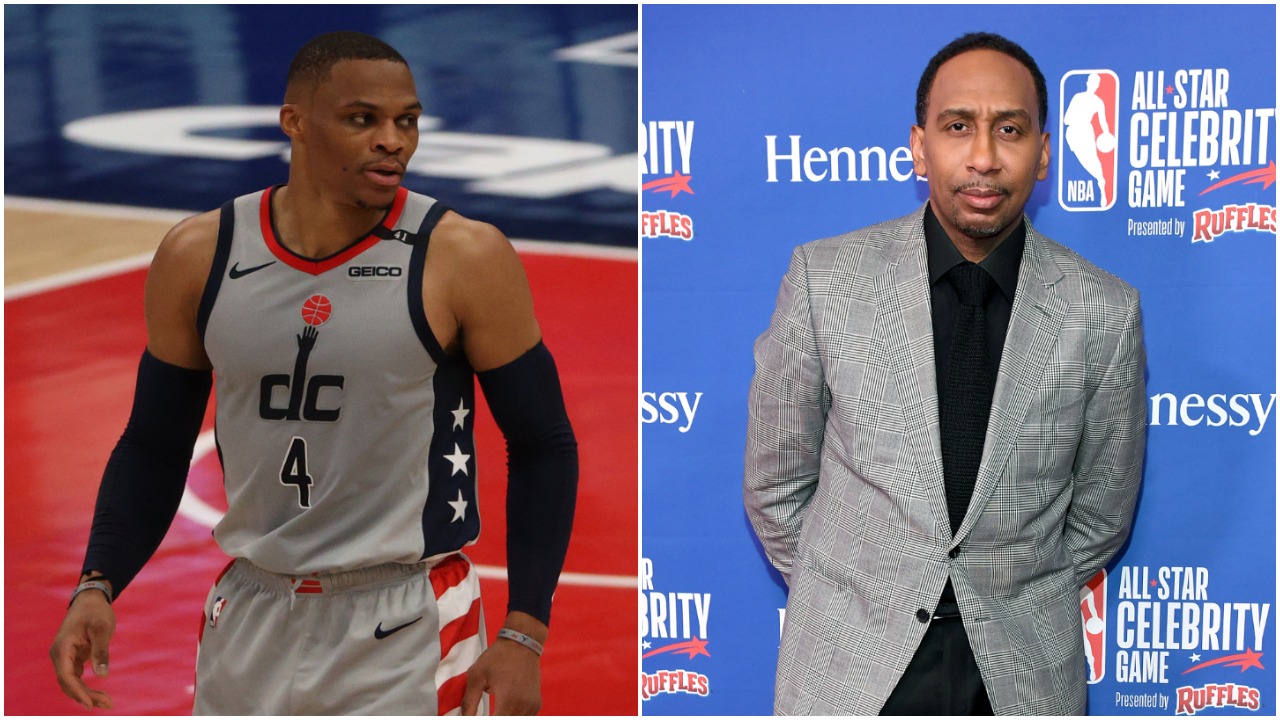 Not Only Has Russell Westbrook Fired Back at Stephen A. Smith but His Wife Has Gotten Involved as Well
Both Russell Westbrook and his wife, Nina, have responded to comments made by ESPN's Stephen A. Smith following Westbrook's historic night.
In not-so-shocking news, ESPN's Stephen A. Smith made some comments this week that some saw as controversial. The First Take host targeted Russell Westbrook in his latest rant as the former NBA MVP put up a historic triple-double for the Washington Wizards on Monday night in a victory over the Indiana Pacers.
Now, personally, I rarely ever care what Stephen A. Smith has to say about anything and that includes what he said about Russell Westbrook. But seeing as how Westbrook's wife actually jumped into this little war of words between her husband and Smith, it was hard not to take notice.
Russell Westbrook put up a historic triple-double on Monday night
Before we get into exactly what Stephen A. Smith said about Russell Westbrook and how the nine-time NBA All-Star and his wife responded, let's first take a quick look at the historic triple-double he put up on Monday night.
For those who missed it, Westbrook posted 35 points on 14-for-26 shooting in the Wizards' 132-124 win over the Pacers on Monday night and also added 21 assists (three short of the career-high 24 he recorded in 2019 against the Spurs) and 14 rebounds.
Never before had any player in NBA history recorded a triple-double with at least 35 points and 20 assists but none of that mattered to Stephen A. Smith when he spoke about it the following morning.
Stephen A. Smith says the former MVP's numbers mean 'absolutely nothing'
On Tuesday morning's episode of First Take, Stephen A. Smith gave his thoughts on Russell Westbrook's historic triple-double and while he did give props to the 2017 NBA MVP, calling him the most athletic point guard in NBA history, he also said that Westbrook's accomplishment on Monday night meant "absolutely nothing" to him.
Smith stated that he already knows that Westbrook can put up numbers but knocked him for not having more overall success during his career. You can watch the full segment above but here's a little bit of what he had to say.
"You've played with some great, great players over the years, some talent. And not a single title to show for it.

"The numbers are the numbers. That's Russell Westbrook. He can do that to anybody. But I'm at a point in time in his career where it ain't about that no more. It's about whether or not you can get to another level to win the chip."

Stephen A. Smith on Russell Westbrook
As it always goes, some people weren't happy with Smith's comments, including Westbrook's wife, Nina, who fired off on him on Tuesday evening with Russell himself following up a short time later.
Both Russell Westbrook and his wife fired back at Stephen A. Smith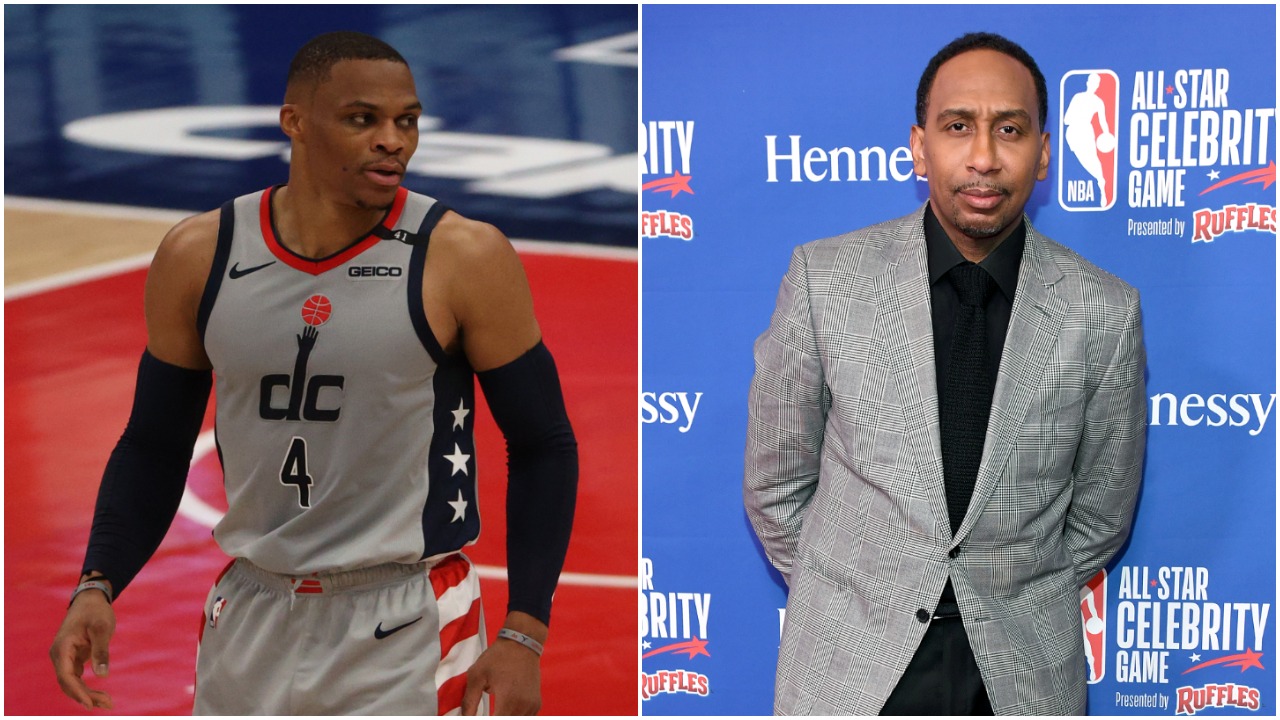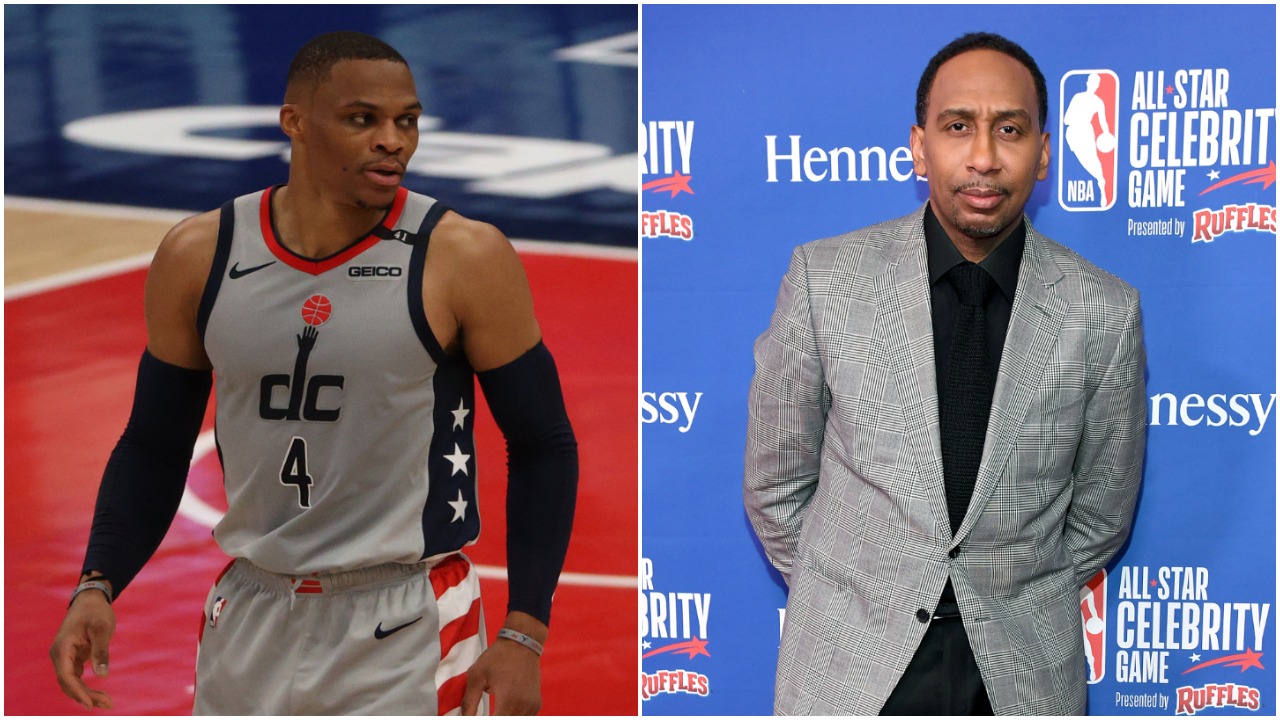 Nina Westbrook took to social media on Tuesday night in response to the comments made about her husband by Stephen A. Smith and certainly didn't hold back, saying that no matter what her husband does, Smith "has to make sure his accomplishments are diminished" and also made it perfectly clear that she isn't a fan of the ESPN host whatsoever. Here's a look at the rest of the comments she made.
A short time later, Russell Westbrook himself chimed in on the matter with a lengthy response in which he said he was "a champion once I made it to the NBA" while also saying that he will no longer "let people create narratives" about him any longer. Here's his full statement.
Naturally, Stephen A. Smith responded on Wednesday morning's episode of First Take and while he applauded Nina Westbrook for sticking up for her husband but didn't back down from the comments he made on Russell Westbrook and then went on yet another rant about him.
So that's where we are now.
Personally, I think Stephen A. Smith is targeting the wrong person when talking about someone with big numbers that has never won a championship but we'll dive into that some other time.
Stats courtesy of Basketball Reference