Charles Barkley Embarrasses Himself on Live TV After Proving How Little He Knows About the NBA: 'I Can Make a Mistake'
Charles Barkley thought Jeff Teague is still on the Atlanta Hawks, and he couldn't even name a single backup guard for the team.
Charles Barkley sure is an interesting character on TNT's Inside the NBA. Co-hosts Ernie Johnson, Shaquille O'Neal, and Kenny Smith love to have fun at Barkley's expense when the NBA legend mispronounces a player's name or forgets how to speak the English language entirely.
But on Tuesday night before Game 4 of the Eastern Conference Finals between the Milwaukee Bucks and the Atlanta Hawks, Barkley suffered one of his most embarrassing slip-ups as a commentator. Not only did he forget Jeff Teague was no longer with the Hawks, but he couldn't even name a single bench player on the team, and he was rightfully trolled by his co-hosts afterward.
Hey, at least he knows how to keep NBA fans entertained.
Charles Barkley embarrassingly forgets Jeff Teague isn't on the Hawks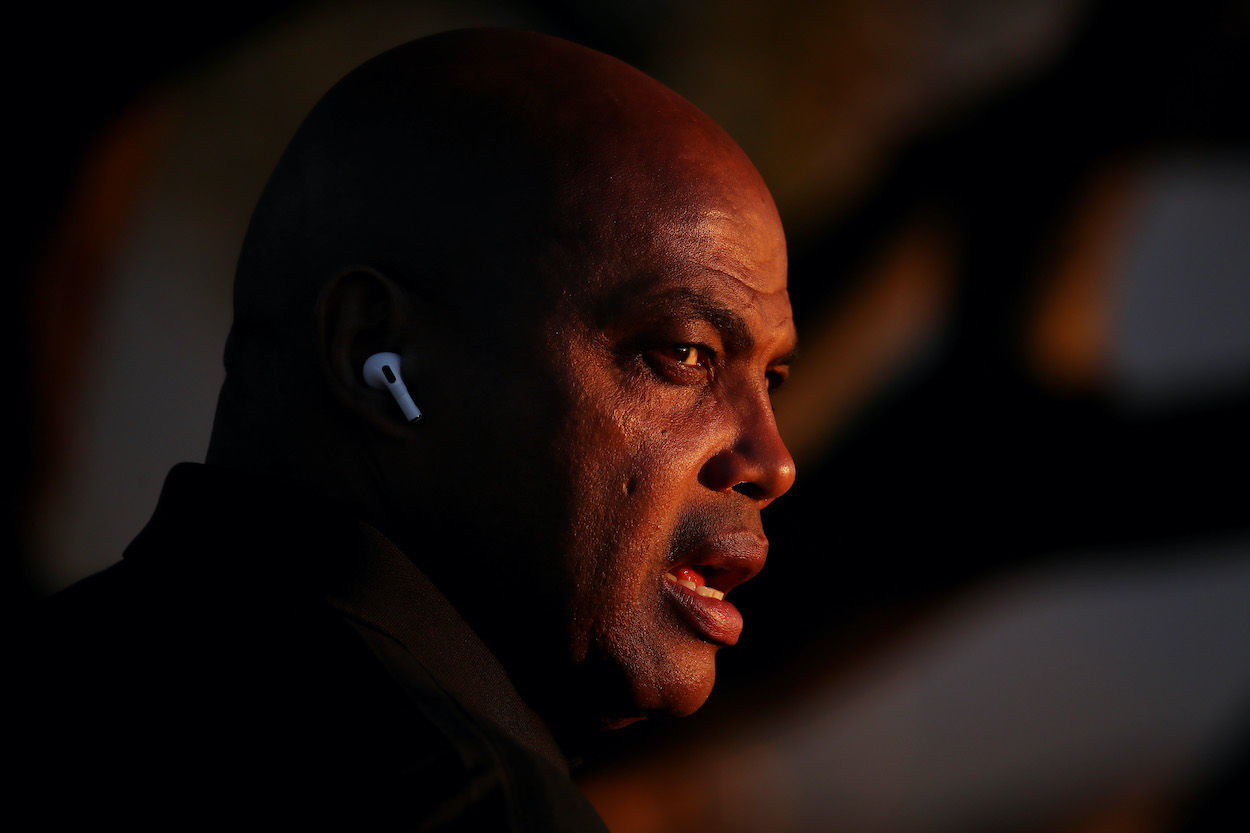 During Tuesday's pregame show ahead of Bucks-Hawks Game 4, the Inside the NBA crew started debating how the Hawks would fare without Trae Young in the lineup. Young was announced out with a bone bruise in his foot prior to the game, so Atlanta had to find a solution on the fly.
Head coach Nate McMillan decided to go with veteran guard Lou Williams as Young's replacement in the starting lineup Tuesday night, but Barkley didn't quite agree with the decision. He had another player in mind.
"I wouldn't do that. I would start Jeff Teague," Barkley said confidently. "Because if you start Lou Williams… yeah, Jeff Teague. I would start him."
That would've been a decent take, but there was one glaring problem: Teague isn't on the Hawks' roster. He's actually on the other sideline in a Bucks uniform.
Oops.
Barkley couldn't remember a single Hawks guard
After Barkley's embarrassing comment, the rest of the Inside the NBA crew looked at him with confused faces.
"He's uh… he's not exactly on the Atlanta Hawks," Johnson reminded Barkley.
"Big dummy! Big dummy!" O'Neal shouted with a laugh.
But it didn't get any better from there for Barkley.
"Wait, who was the other guy? I'm forgetting somebody," he said. "My mistake. Look, I can make a mistake. Who's another guard on the Hawks?"
Oh no. Everything OK up there, Chuck?
Barkley couldn't name a guard on the Hawks that could take Young's spot in the starting lineup. You know, the Atlanta Hawks? The team that's in the Eastern Conference Finals? In the league Barkley covers night in and night out?
Casual NBA fans can name plenty of guards on Atlanta's roster, but Barkley was so flustered that he couldn't even remember a single one.
Maybe it's time to hang it up soon.
Barkley's humiliating night got even worse
Barkley's disaster of a night wasn't finished after his pregame blunder. In the same show, he confidently predicted the Hawks wouldn't win another game in the series.
They won Game 4 by 22 points.
Now, that's not completely fair. Giannis Antetokounmpo left the game in the third quarter with a scary knee injury and never returned, but the Hawks were still up by 10 when he left the court.
Oh, and Lou Williams, the guy Barkley said shouldn't be in the starting lineup, had 21 points and eight assists in Young's place.
Jeff Teague played two minutes and missed his only shot attempt of the game.
Never change, Chuck. Never change.