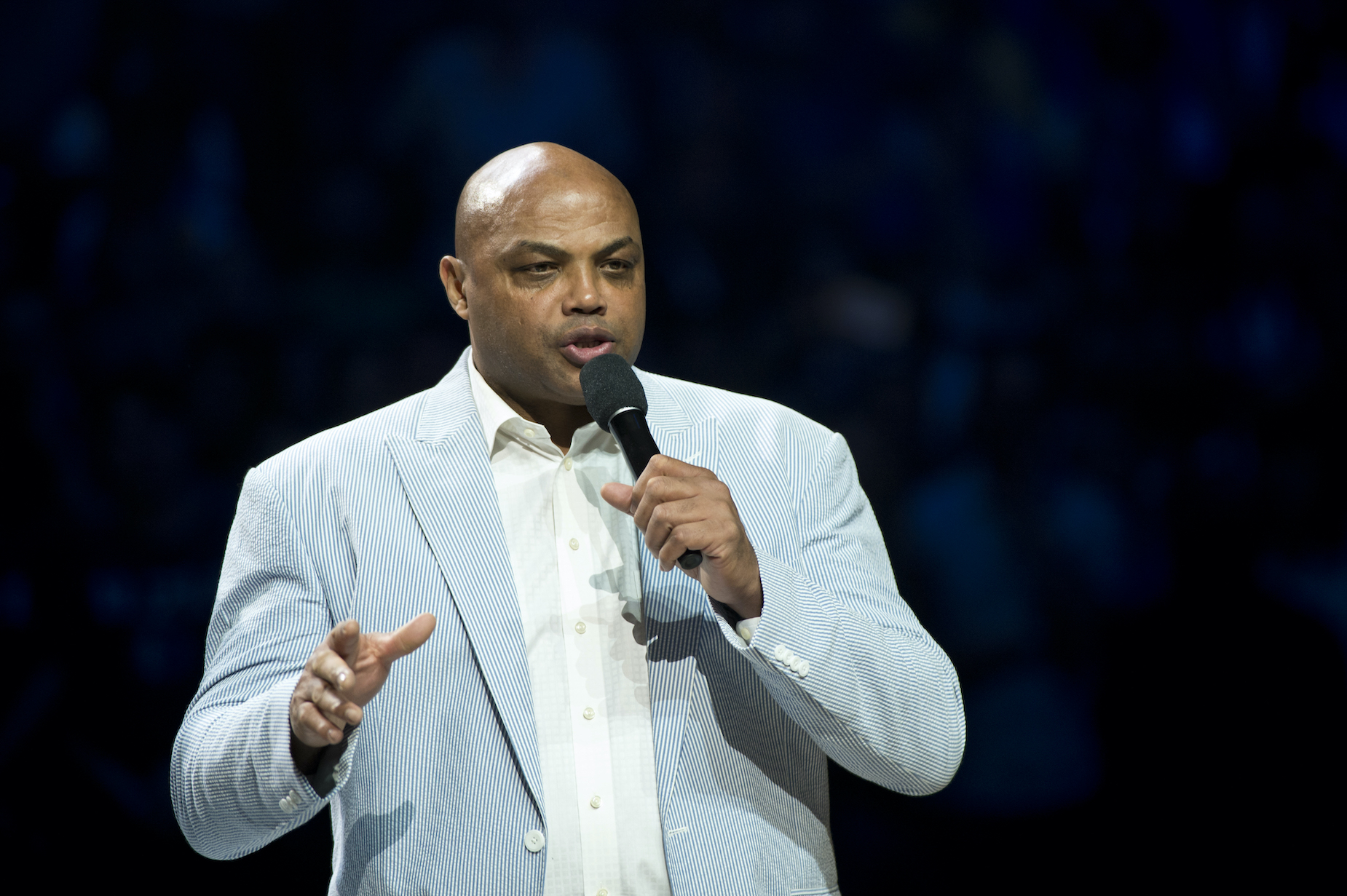 Charles Barkley Said He Wasn't a Role Model, but He Has No Problem Using His $50 Million Fortune to Help Others
Charles Barkley is worth $50 million and has no problem using his fortune for a good cause
While he's become a fan favorite on TNT's Inside the NBA, Charles Barkley didn't have the greatest reputation during his playing career. The forward possessed plenty of talent but also had a knack for making some questionable choices and finding himself in hot water. At one point, Sir Charles even famously told the world that he wasn't an ideal role model.
For all of his fights and fines, though, Barkley does seem to have a softer side. In fact, the former forward has no problem using his $50 million net worth to help others.
Charles Barkley wasn't a role model, but he still managed to build up a massive net worth
These days, most athletes are pretty protective of their public image and their overall brand. Barkley, however, always played by his own rules.
As mentioned above, Sir Charles proved to be more than capable of stuffing the box score during his time on the hardwood. While he failed to win an NBA championship, Barkley did average 22.1 points, 11.7 assists, and 3.7 rebounds per game for his professional career. He also claimed the 1993 MVP title and eventually earned a place in the Basketball Hall of Fame.
Beyond that impressive resume, though, Barkley had a knack for making headlines with his behavior. He had no problem fighting, both on and off the court, once played a game while drunk, and, on one infamous occasion, spit on a young girl in the crowd. At one point, Sir Charles even appeared in a Nike commercial and told the world, "I am not a role model."
That reality, though, didn't stop Chuck from building up a massive net worth. Spotrac estimates his NBA earnings at roughly $40 million and, even if retirement is on the cards, TNT has paid the forward a pretty penny over the years. In total, Celebrity New Worth pegs Barkley's overall fortune at $50 million.
Charles Barkley actually uses his sizable net worth to help others
Even in retirement, Bakley doesn't seem like the warmest or fuzziest guy around. As those who regularly watch Inside the NBA can confirm, Chuck has no problem putting someone on blast if they don't live up to his standards. Despite that public image, Barkley has no problem using his massive net worth to help others.
As documented in a 2008 Yahoo Sports post, Barkley offered to pay for a busboy's college tuition after the two crossed paths in a Philadelphia restaurant. While Chuck cracked the whip a little bit — he told the employee that he only had the length of his meal to decided if he'd accept the offer — he also noted that the Temple University student was "a nice kid" and appreciated the young man's desire to become a teacher.
Education is a common theme in Barkley's giving. The forward has donated millions of dollars to HBCUs and, in 2021, gave educators from the Leeds (Alabama) School System, where he once attended classes, money in recognition of the challenges they faced during the pandemic.
Beyond those gestures, proof of Sir Charles' character can be seen in a 2015 feature that ran on ESPN.
"Unasked, Barkley mentions his biggest regret. It's not spitting on that girl — he befriended her and her family, by the way — or any of his troubles with the law. It has nothing to do with an NBA championship. It's not any of the thousands of statements that have made Barkley one of Black America's favorite dartboards," Jesee Washington explained.
"I wish," Barkley says, "I could have brought more people along on my journey from Leeds."

Jesse Washington
That simple sentence says it all.
Dennis Rodman also had a habit of helping others
Sir Charles wasn't the only intimidating NBA player with a generous side, though. During his time on the hardwood, Dennis Rodman also gave away his fair share of cash.
As Joe Lapointe explained in a 1990 New York Times story, the famous forward once encountered "a homeless woman—with two children and pregnant again," who asked him for a few dollars. While Rodman wasn't someone to mess with on the court, he stepped up with a generous assist.
"I had $250 in my pocket, and I gave it all to her," Rodman explained. "If I had $1,000, I would have given her that, too. There are a lot of people out there that are more worthy of this money. People without houses. People living on the street. I was lucky to come upon this, what I have now."
If we take the Worm at his word, that wasn't a one-off action, either. As someone who had a less-than-ideal life before finding fame and fortune on the hardwood, Rodman was apparently happy to help those in need.
"I gave a lot of money to the homeless this year," Rodman continued. "I go to downtown Detroit and give out $50 bills or $100 bills. You can't help everybody, but you can help some people. I make millions now. What's $250?"
It may be cliche to say you shouldn't judge a book by its cover. Guys like Charles Barkley and Dennis Rodman, however, prove that there's some truth to that old line.
Stats courtesy of Basketball-Reference