Charles Barkley Schools a Country in How To Show Gratitude
LeBron James delivered a victory over Stephen Curry in a thriller to lock down the No. 7 seed in the Western Conference half of the NBA playoffs, but Charles Barkley still managed to make the play of the day.
Barkley retired long ago after a stellar basketball career. On Wednesday, he nudged some employees of the Leeds, Alabama, school system a little closer to retirement by dishing out some surprise gifts.
Charles Barkley shells out $226,000 to educators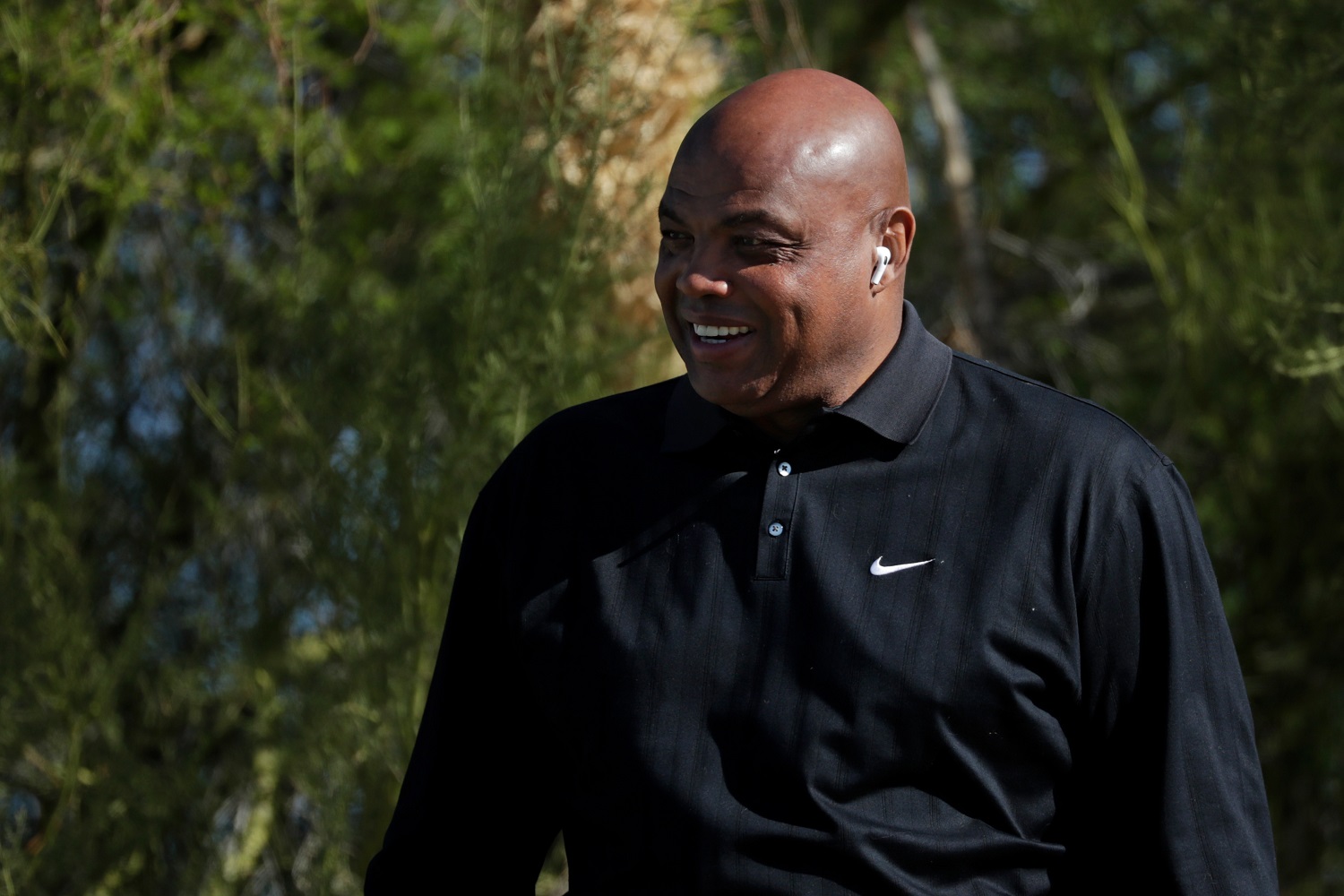 Charles Barkley's net worth is in the $40 million range, according to Celebrity Net Worth, even after taking some unlucky hits in casinos over the years. It means he can eat where he wants, play golf when he wants, and enjoy some of the nicer things in life.
It also means that Barkley is in a position to do nice things for other people. That was the case Wednesday, when Barkley took a cue from The Beach Boys with his own rendition of Be True to Your School.
There are 226 employees in the Leeds School System, where Barkley attended classes before moving on to a storied basketball career at Auburn and then in the NBA. Barkley is giving each of them $1,000 in recognition of the challenges they overcame in keeping the system running during the COVID-19 pandemic.
The gesture is the continuation of the generosity that Barkley has shown the district in the past.
"Through the years, the Leeds School System has been fortunate to have the support of its biggest fan and most famous graduate, Charles Barkley, Class of 1981," the district posted on Facebook. "Over the past three decades, Charles has quietly and without any attention drawn to himself, provided over $3 million in scholarships to Leeds graduates, funds that have helped hundreds of students attend college."
Barkley has stepped up big before, too
The Leeds City Schools superintendent noted that Barkley, who retired from the NBA in 2000 and now works as an analyst on TNT, has made substantial contributions beyond the scholarships and the recent staff stipends. He credited Barkley with buying laptops, Wi-Fi hot spots, and cleaning supplies to help out during the pandemic.

According to al.com, Barkley donated to Clark Atlanta University in 2016. He subsequently donated to Alabama A&M, Morehouse College, and Miles College. In November 2020, he continued the gift-giving by presenting $1 million to Tuskegee University.
Barkley meets from time to time with some of the students who have benefitted from his donations.
"We don't know what we can accomplish until the story's written," Barkley says he has told them. "Nobody knows how this journey is going to end, but you have to put yourself in a situation to be successful."
He also made a little bit of basketball news
Barkley's generous donation made news on Wednesday. On Thursday, he was making more news – this time on a basketball matter. Appearing on ESPN's Get Up!, Barkley re-ignited the LeBron James vs. Michael Jordan debate by saying a Los Angeles Lakers championship this summer world trigger "a serious conversation" about the title of "Greatest of All Time."
"If LeBron James is able to beat the Phoenix Suns, whoever they play in the second round, beat the Utah Jazz or the Clippers, get to the Finals, and if he's able to beat the Brooklyn Nets … if he's able to win the championship this year, I think we've got to have a serious conversation," Barkley said.
Like Sportscasting on Facebook. Follow us on Twitter @sportscasting19.