Charles Barkley Owes His Life to a Former Teammate Who Smashed a Beer Mug Over a Knife-Wielding Stranger's Head to Protect Him
Charles Barkley was a bit of a trouble-maker during his NBA career. Bar fights, DUIs, gambling problems; Barkley's got 'em all on his bad-boy resume.
One of Barkley's most bizarre run-ins with the law involved a knife-wielding stranger in a Chicago bar. Luckily for the NBA legend, his courageous teammate was there to protect him and inflict some sweet justice on the stranger with a beer mug to the head.
Charles Barkley's criminal past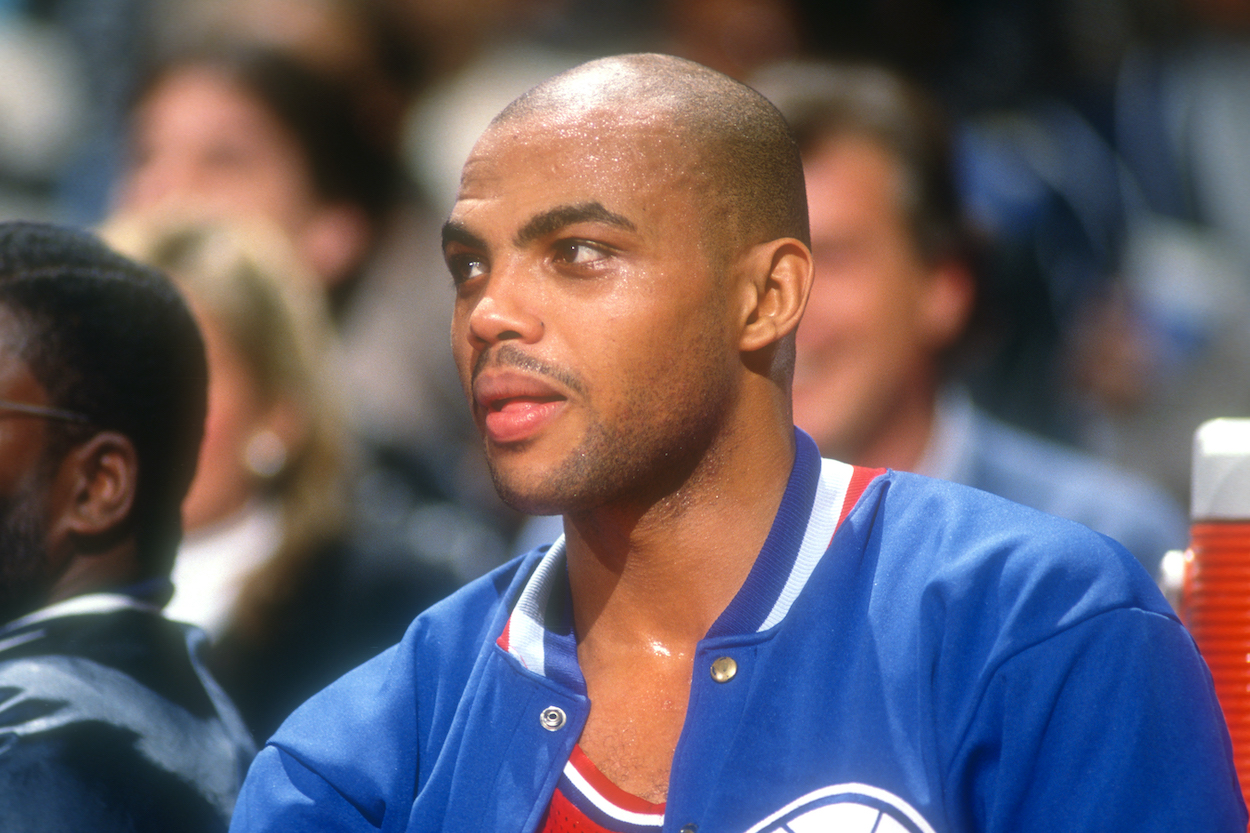 Barkley was one of the angriest and most physical players in the entire NBA throughout the '80s and '90s. But sometimes, that competitive fire spilled off the court.
In 1997, when Barkley was playing for the Houston Rockets, he was arrested after throwing a man through a window at a South Florida bar. And he wasn't exactly sorry afterward.
"Let there be no debate. If you bother me, I'm going to whip your ass," Barkley said after the incident, per the South Florida Sun-Sentinel. "The guy threw ice in my face, and I slammed his ass into the window. I'm not denying that. I defended myself. He got what he deserved."
Barkley was arrested again in 2008 after he had retired from the NBA, this time for a DUI. He eventually pled guilty and received a five-day jail sentence for the infraction.
Barkley owes his life to a Sixers teammate for staving off a knife-wielding stranger
In 1992, when Barkley was still playing for the Philadelphia 76ers, he was involved in another bar dispute. While the Sixers were in Chicago on a road trip, Barkley and then-teammate Jayson Williams hit the bar at the Hyatt Regency Hotel, where the team was staying.
We'll let Williams, who spoke to VladTV in 2019 about the incident, take it from there.
"We were in a bar in Chicago, and somebody tried to pull a knife out, somebody did pull a knife out on Charles Barkley when we were in the bar, and I hit him over the head with a mug. The guy got arrested and we went on from there… [we] shouldn't have been there."
That guy was later identified as Chicago-based sports trainer Christopher Vincent, and as Williams explained, he was arrested and charged with aggravated assault after the barroom incident. The charges against Vincent were eventually dropped when Barkley and Williams both failed to show up for court.
Barkley was later accused of fabricating the incident
Four years after the incident, an Illinois appeals court reinstated the lawsuit against Barkley and Williams after Vincent claimed he was falsely accused of threatening the Sixers teammates with a knife. Vincent said Barkley and Williams fabricated the entire story after Williams bashed him in the head with a beer mug unprovoked, and that he was falsely arrested as a result. He even claimed Barkley coordinated witnesses and hid a woman who could've corroborated Vincent's story before the police arrived.
Barkley's lawyer, David Brinton, was adamant that the Hall of Famer did nothing wrong, while Williams' lawyer claimed Williams was acting in self-defense. All charges against Barkley and Williams were eventually dropped.