Charles Barkley's Reasoning For Turning Down a Job With 'Monday Night Football' Is About What You'd Expect
Few people in sports media — if any — are more entertaining than Charles Barkley.
Following a 16-year playing career in the NBA, the Round Mound of Rebound has successfully transitioned to television, won multiple Emmys for his work as part of TNT's incredible Inside the NBA crew, and worked the NCAA Tournament for the past decade. The 11-time All-Star apparently also had the chance to be a part of Monday Night Football but turned it down. And as one would expect, his explanation for why he did so was gold.
Charles Barkley played 16 seasons in the NBA
Taken with the fifth overall pick in the famed 1984 NBA draft by the Philadelphia 76ers, Charles Barkley spent eight seasons in the City of Brotherly Love and quickly became one of the best and most entertaining players in the league. In those eight years, he was a six-time All-Star and a seven-time All-NBA selection (four First Team, three Second Team), and he remains the franchise leader in total rebounds while ranking fifth in points.
In the summer of 1992, the same summer in which he led the Dream Team to a gold medal at the Barcelona Olympics, Barkley was traded to the Phoenix Suns and won NBA MVP in his first season in the desert. He also took the team to the NBA Finals, where it lost to Michael Jordan's Chicago Bulls in six games. He spent four years with the Suns and was selected to the All-Star Game each season, also earning four additional All-NBA selections (one First Team, two Second Team, one Third Team).
Barkley spent the last four seasons of his career with the Houston Rockets, earning his final All-Star selection in 1997 before retiring following the 1999-00 campaign. He currently ranks 31st on the NBA's all-time scoring list and is 20th in total rebounds.
He's won four Emmy Awards as an analyst for 'Inside the NBA'
RELATED: 'Inside the NBA' Host Ernie Johnson Has an Amazing Connection to the Early Days of Fantasy Football
It didn't take long for Charles Barkley to find work once his Hall of Fame playing career was over. He joined Turner Sports in 2000 and has spent the last two-plus decades as a studio analyst for TNT's Inside the NBA, which has earned him four Emmy Awards.
Since 2011, Barkley has also served in the same role for NCAA Tournament coverage and has covered every Final Four over the last decade, thriving there, as well. Given his success and highly entertaining style, Monday Night Football apparently wanted to ride the Barkley train, but the Hall of Famer wanted no part of it.
Charles Barkley turned down a role with 'Monday Night Football'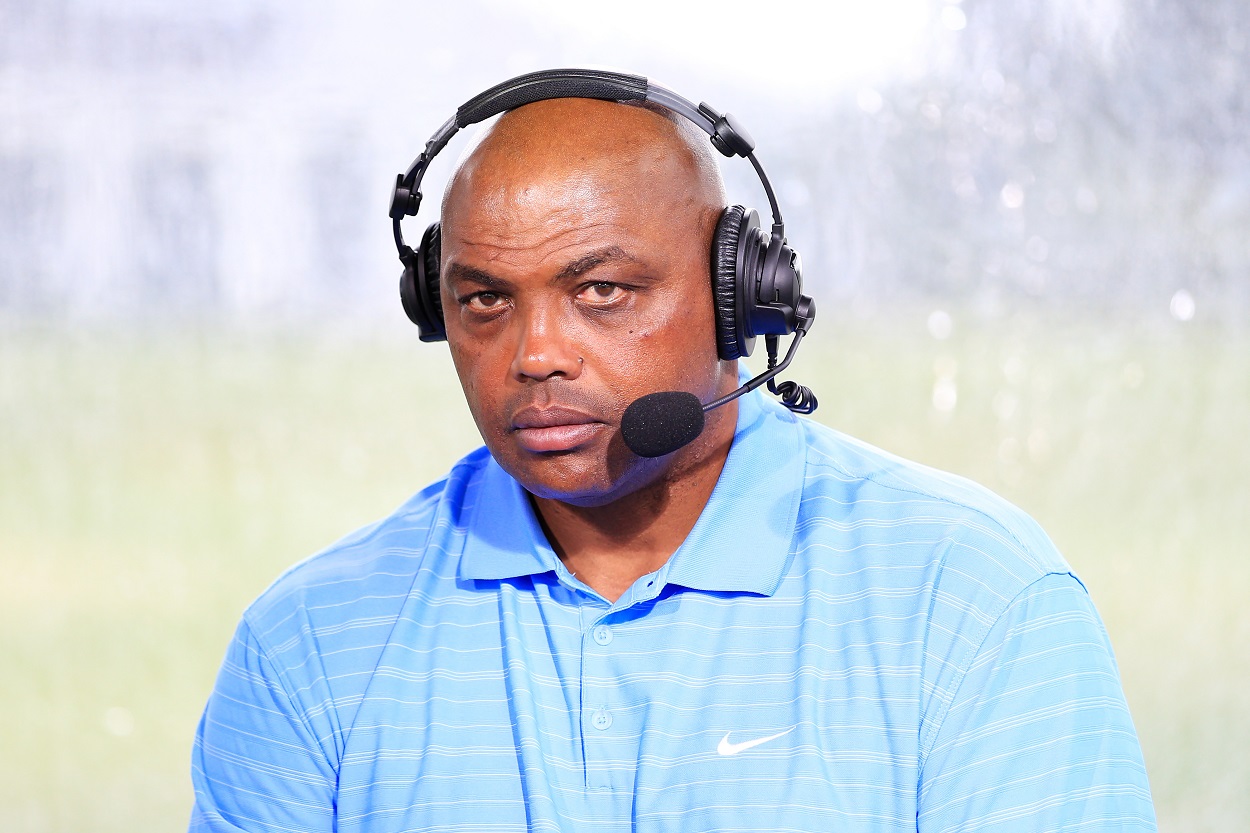 RELATED: Charles Barkley Says His Longtime Feud With Michael Jordan Won't End Anytime Soon
On the premiere episode of The Jim Brockmire Podcast, which veteran actor Hank Azaria hosts as his character from the hit IFC show, Charles Barkley dropped a bomb by saying he was once offered a role with Monday Night Football, although he failed to mention exactly when the offer was made.
His explanation for refusing the gig was right on par with what you'd expect:
"Like, they offered me Monday Night Football. I says, 'I like football, but I ain't gonna be one of these jackasses to get on TV and act like he know about football.'"

Charles Barkley
Hey, it couldn't have been any worse than when Monday Night Football brought in Dennis Miller, right?
Stats courtesy of Basketball Reference