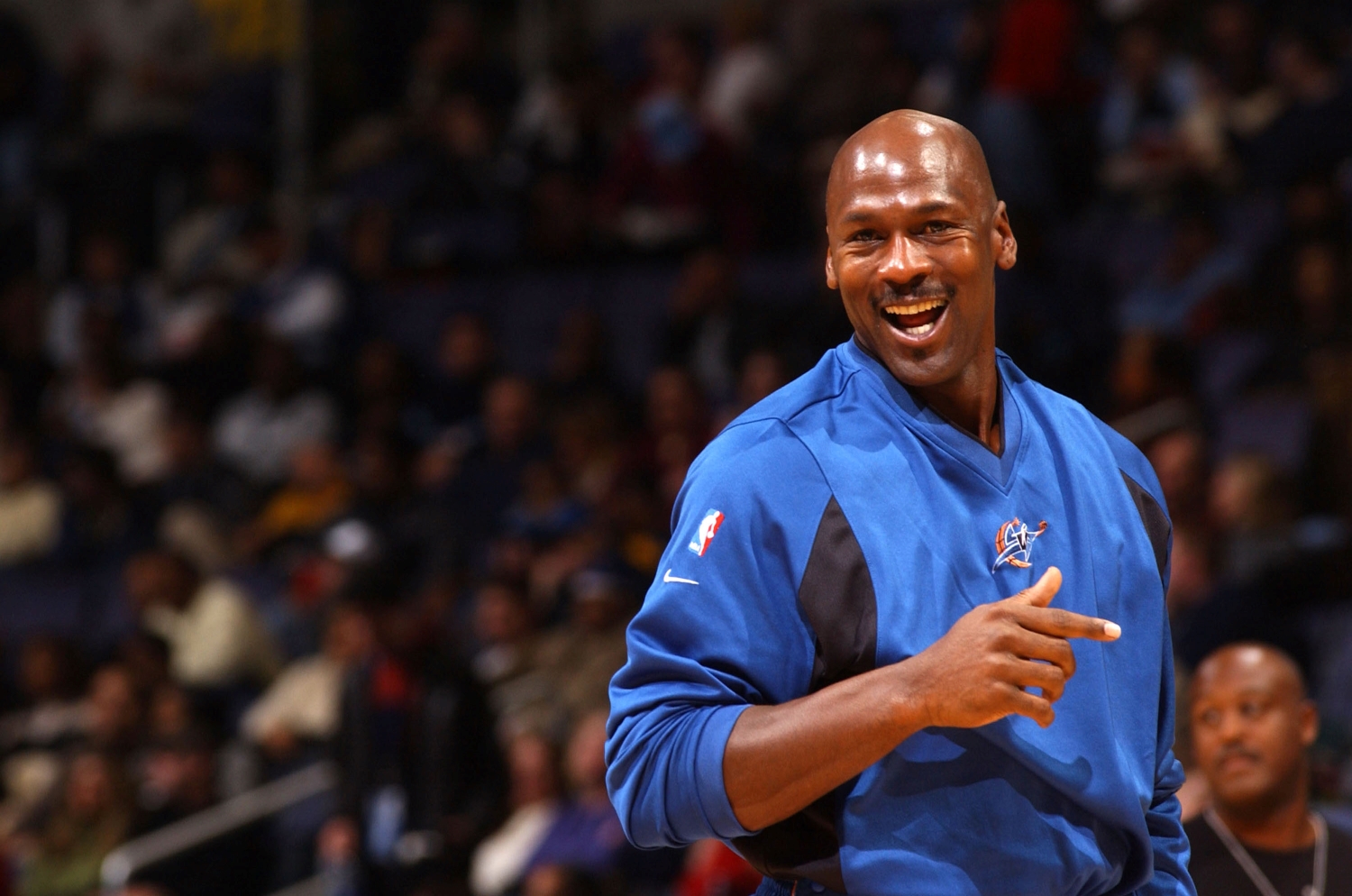 Michael Jordan's Final NBA Game Featured a Surprise Appearance From a Chicago Bulls Icon Thanks to a Classy Move By the 76ers
Michael Jordan routinely beat up on the 76ers. But Philadelphia showed the NBA legend plenty of love with a heartfelt gesture to honor him before he retired.
Philadelphia 76ers fans experienced plenty of heartbreak because of Michael Jordan. After all, whenever the Chicago Bulls legend came to town, he routinely torched whoever drew the unenviable task of guarding him.
However, even though Jordan remained a thorn in their side for years, the 76ers surprised him with a heartfelt gift to honor his legendary NBA career. And nearly two decades later, it's quite eye-opening to see how life has turned out for the two biggest stars who took the court on that special night.
Michael Jordan dominated the 76ers throughout his time in the NBA
Michael Jordan suited up in 1,072 regular-season games before he finally retired (for good) from the NBA. Along the way, he garnered numerous individual accolades for his ability to put up huge point totals on a nightly basis. While many franchises fell victim to Jordan, he had a particular liking for punishing Philadelphia.
Between his time with the Bulls and the Washington Wizards, Jordan competed in 57 games against the 76ers. And it's hard not to be blown away by his numbers. He averaged 30.8 points, 6.1 rebounds, and 5.3 assists in 38.1 minutes. He shot 51.3% from the field—nearly 2% higher than his career average.
But by the time Jordan faced the 76ers in 2003, he didn't boast the same athleticism that once made him the most feared man in pro basketball. With his days as an NBA player winding to a close, a 40-year-old version of the GOAT had one more shot at squaring off against a familiar foe.
Philadelphia surprised His Airness with a heartfelt gift to cap off his legendary career
Although Michael Jordan only scored 15 points in his last NBA game, he did have a night to remember. And before tip-off, the 76ers surprised the living legend with a heartfelt gift to honor his unparalleled career.
After the team's regular public address announcer introduced the Wizards' first four starters, the mic switched hands. With the lights dimmed, a different voice began to utter the words, "From North Carolina, at guard, 6-6…"
According to The Undefeated, Jordan couldn't immediately see the man whose voice he had heard for so many years back in Chicago. But once the lights came on, he saw former Bulls announcer Ray Clay and walked over to give him a hug.
As it turns out, the 76ers specifically asked Clay to introduce Jordan at his final NBA game.
"Why not?" he told them. "Here's my chance to give him a proper send-off."
Clay did just that, and Jordan made sure to express his gratitude for the moving gesture.
"Thank you," he told the longtime voice of the Bulls. "I really appreciate this."
So much has changed since Jordan's final NBA game
The 76ers showed why Philadelphia is called the City of Brotherly Love by making sure Michael Jordan's final NBA game featured a nostalgic touch. But since he retired, life has changed significantly for both Jordan and the other star he shared the court with that night: Allen Iverson.
With an estimated net worth of $1.6 billion, His Airness stands out as the ultimate success story when it comes to athletes and wealth. He serves as the principal owner and chairman of the Charlotte Hornets. In addition, Jordan teamed up with Denny Hamlin to create 23XI Racing, which competes in the NASCAR Cup Series.
On the other hand, Iverson went from being one of the NBA's most popular (and highest-paid) stars to having an estimated net worth of just $1 million. At the very least, he can look forward to a lucrative payday in 2030.
The former 76ers star will celebrate his 55th birthday by finally gaining access to a $32 million trust fund Reebok set aside for him as part of his endorsement deal.
All statistics courtesy of Basketball Reference. All net worth estimates courtesy of Celebrity Net Worth.