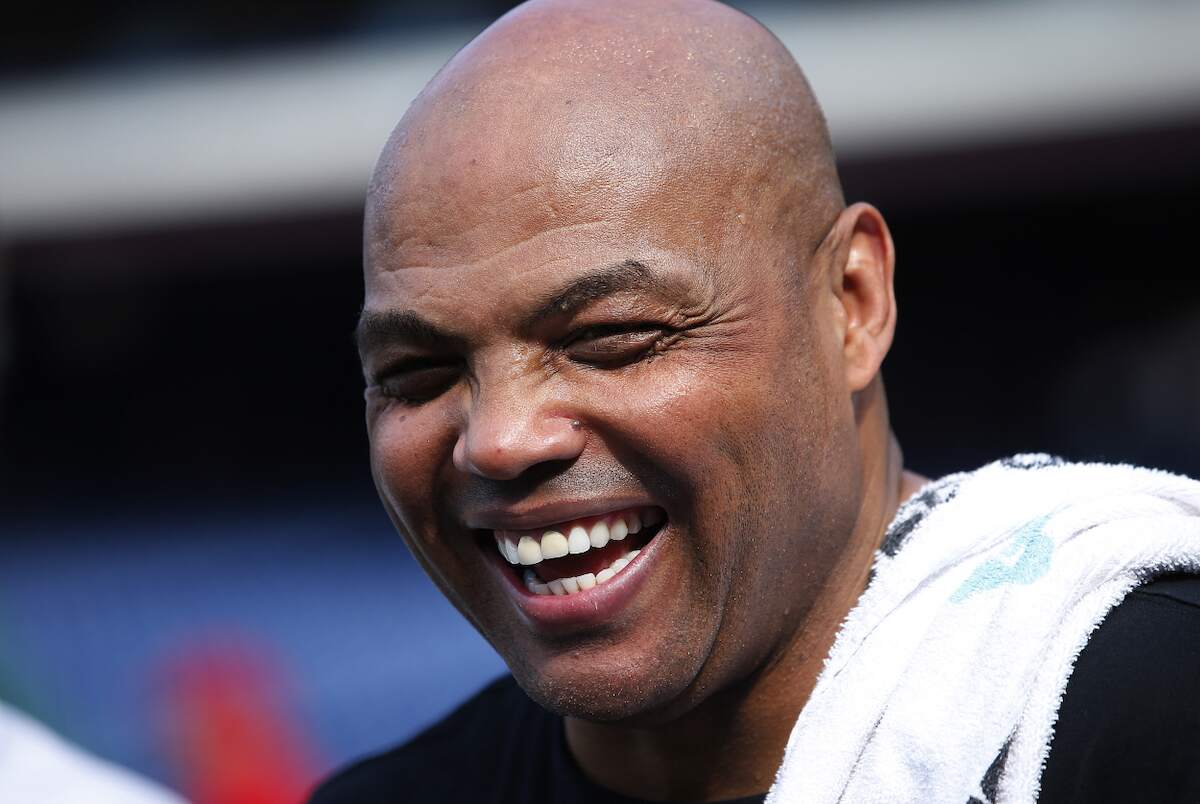 Charles Barkley's Life Changed Forever After an Incident With Cake Forced Him to Run From the Cops and Crawl Through 'the Woods'
Charles Barkley ultimately became an NBA legend after starring for the Auburn Tigers in college. However, this only happened after an incident with cake forced him to run from the cops, crawl through the woods, and completely turn his life around.
Charles Barkley is an NBA legend and one of television's most entertaining sports media personalities. However, at one point in his life, it didn't appear that becoming a basketball star was in the cards. That was until an incident involving cake forced him to run from the cops and crawl through the woods.
Charles Barkley wasn't highly recruited in high school
Charles Barkley ultimately had a great college career at Auburn. In 1983-84, he led Auburn to a 20-11 record by averaging 15.1 points per game, 1.8 blocks, and 9.5 rebounds. However, according to NCAA.com, "Barkley wasn't heavily recruited until late in his senior year" of high school.
"One day, I was 5-10, backup point guard, and the next year, I was a 6-5 power forward," Barkley said on a 2016 episode of In Depth with Graham Bensinger. "I kind of came out of nowhere. So, yeah, I didn't get to play a lot when I was younger."
Sure, the growth spurt helped Barkley tremendously, but so did an incident that forced him to run from the cops.
Charles Barkley became a basketball star after running from the cops
In that interview with Bensinger, Barkley revealed that he started playing basketball after a scary incident with the police.
"I had started to hang with the wrong crowd," Barkley said. "We would go to the local stores and start stealing candies and pens. Actually what happened, in truth, we almost got caught by the cops one time. We didn't get caught stealing the pens and the candy, but we figured out [that] across town, every Sunday night, they would bring in a shipment of cakes for the week. So, we went there like every Sunday for a month or so."
One Sunday, though, ended all of Barkley's bad decisions.
"One night, the cops came out of nowhere," Barkley said. "We ran back into the woods, and I could hear the cops saying 'freeze.' We were crawling on the ground; I probably crawled 100 yards on my knees in the woods. It scared the hell out of me, to be honest with you."
This all led to Charles Barkley turning his life around and starting along a path that eventually saw him become an NBA star.
"I remember being terrified with the cops bearing down on me," Barkley said. "I made up my mind that next day, 'I need to get myself together.' … I didn't want that lifestyle, so I just started playing basketball. I wasn't any good. At this point, I'm still 5-10. But it kept me out of trouble. I didn't get to play a lot, but it kept me out of trouble."
Now, the rest is history.
Charles Barkley became an NBA legend
Charles Barkley's play at Auburn helped him become the fifth overall pick in the 1984 NBA draft. He then eventually became a star.
Barkley, who is now a Hall of Famer, earned 11 All-Star selections and scored as many as 28.3 points per game in a season. He also led the league in rebounds per game in 1986-87 with 14.6 and later won the league MVP award in 1992-93 with the Phoenix Suns by averaging 25.6 points per game and 12.2 rebounds.
For his career, Charles Barkley averaged 22.1 points per game and 11.7 rebounds in the NBA for the Philadelphia 76ers, Phoenix Suns, and Houston Rockets. He is also 20th in NBA/ABA history in career rebounds with 12,546 and within the top 32 in total career points.
Charles Barkley eventually became an NBA legend, and it all started after that night he ran from the cops and crawled through the woods.
Stats courtesy of Sports Reference and Basketball Reference