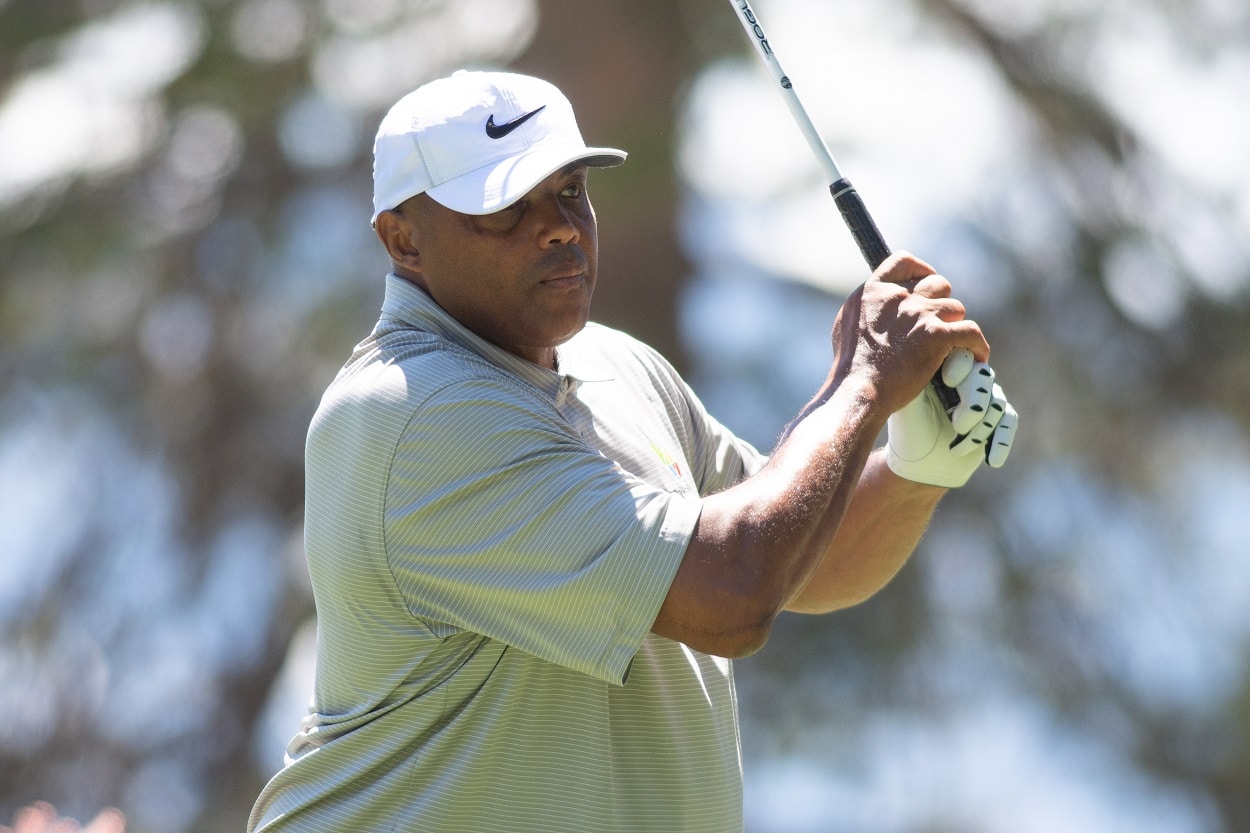 Charles Barkley Selling Out for LIV Golf Likely Means the End of an Era at TNT
Charles Barkley has confirmed he's meeting with LIV Golf.
Say it ain't so, Chuck.
Charles Barkley recently confirmed that he'd be meeting with LIV Golf to discuss joining the Saudi-backed series' broadcast crew, a meeting that's apparently taking place Wednesday night. With hundreds of millions of dollars to spend from the Public Investment Fund of Saudi Arabia, LIV Golf has already poached some of golf's biggest names from the PGA Tour, including Phil Mickelson, Dustin Johnson, Brooks Koepka, and Bryson DeChambeau, to name a few.
While Greg Norman's baby doesn't yet have a TV contract, LIV Golf made a big splash earlier this week in luring the highly-entertaining David Feherty away from NBC Sports, which is a big deal as they search for a suitable media partner.
But while Feherty is a big name, he isn't Charles Barkley, who's become one of the most entertaining figures in all of sports media since he ended his Hall of Fame NBA career in 2000, the same year he joined Turner Sports.
Over the last two-plus decades, the Round Mound of Rebound has helped TNT's Inside the NBA become one of the most popular studio shows in sports, winning multiple Emmy Awards in the process. He's also become a central figure of The Match, both as a player and an analyst.
But as Dan Patrick told the world Tuesday morning, if Barkley does indeed sign with LIV Golf, he may have to leave Turner.
Charles Barkley has confirmed he's taking a meeting with LIV Golf
During a recent appearance on The Next Round, Barkley confirmed the rumors that he would meet with LIV Golf to discuss a media role with the renegade series, although he wasn't sure exactly what that meeting would entail.
"Nothing that's imminent, I actually don't know everything they want from me, or what they technically want me to do, but you've got to always look at every opportunity that's available. So the answer to your question is, 100 percent yes, I'm going to meet with LIV."

Charles Barkley on meeting with LIV Golf
Ahead of last month's U.S. Open, Barkley essentially defended Mickelson's decision to leave the PGA Tour for LIV Golf, saying, "We've all got to live our own life and make our own decisions."
To be fair, the 11-time NBA All-Star also said some of the negativity directed at Lefty, who's collecting $200 million just to show up and play bad golf at LIV events, was "self-inflicted" by Mickelson himself.
But Barkley also recently told Pat McAfee that he'd "kill a relative" if someone gave him $200 million, which is in poor taste given Saudi Arabia's reputation for human rights violations, including the 2018 murder of Washington Post journalist Jamal Khashoggi.
While I'm sure his relatives would be safe if he did join LIV Golf, Barkley would kill the fun at Inside the NBA if he leaves TNT, something he apparently knows he might have to do.
Dan Patrick says Barkley told him he knows he may have to leave TNT to join the Saudi-backed series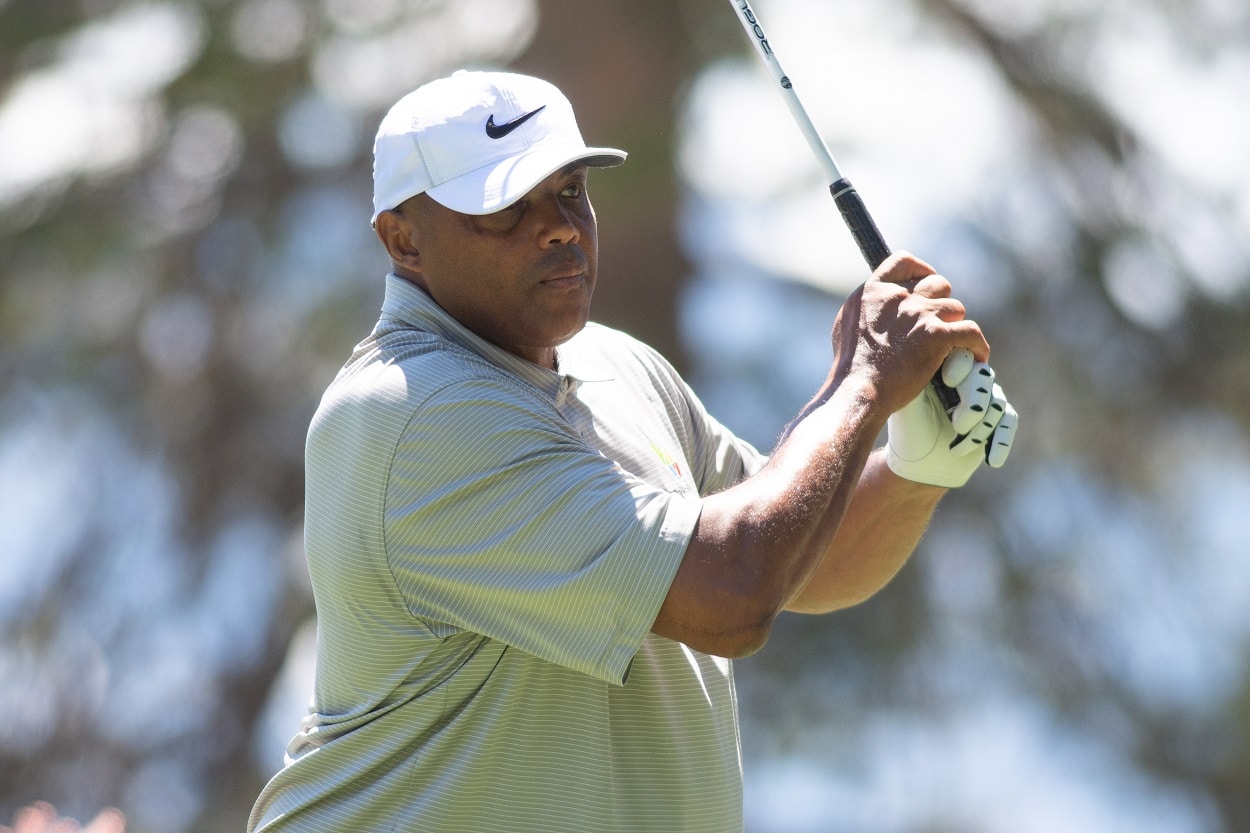 On Tuesday morning, Dan Patrick hit the airwaves with his thoughts on the Barkley-LIV situation. He discussed how the two-time Olympic gold medalist, who he called "the most valuable voice in sports media," could lose his many endorsements, just as some who defected from the PGA Tour have.
And he says Chuck knows this, just as he knows his future at TNT is also in jeopardy.
"Charles knows that he may lose those [endorsements]. So if you're gonna go after Charles Barkley, you don't have a TV deal and you have David Feherty, what are you gonna give Charles Barkley?

"And Charles says he's going to listen to them, I believe tomorrow night and decide what he's going to do, and he might have to leave TNT. That's why this is a huge deal. And Charles knows that he may have to leave TNT to do this."

Dan Patrick on Charles Barkley
When Patrick's producer, Paul Pabst, asked why Barkley couldn't remain with TNT and do LIV on the side, DP responded by saying, "I'm just putting it out there what I was told this morning. Charles knows he may have to leave TNT. That would be bad for everybody."
While he didn't come out directly and say so, it seems like Patrick may have gotten his intel from Barkley himself. But that's pure speculation on my part.
The obvious answer to Pabst's question is that TNT, as it is with so many others, wouldn't want to employ someone associated with LIV Golf. Nor should they. The hurdle if Barkley chooses to leave is his contract with Turner.
Would his employer of 22 years just let him walk, or is LIV Golf looking at yet another court battle? Or would Norman and his PIF pals simply dip into their pile of blood money and pay off his remaining deal?
Only time will tell, and we now just have to wait and see what Charles Barkley decides.
Like Sportscasting on Facebook. Follow us on Twitter @sportscasting19 and subscribe to our YouTube channel.