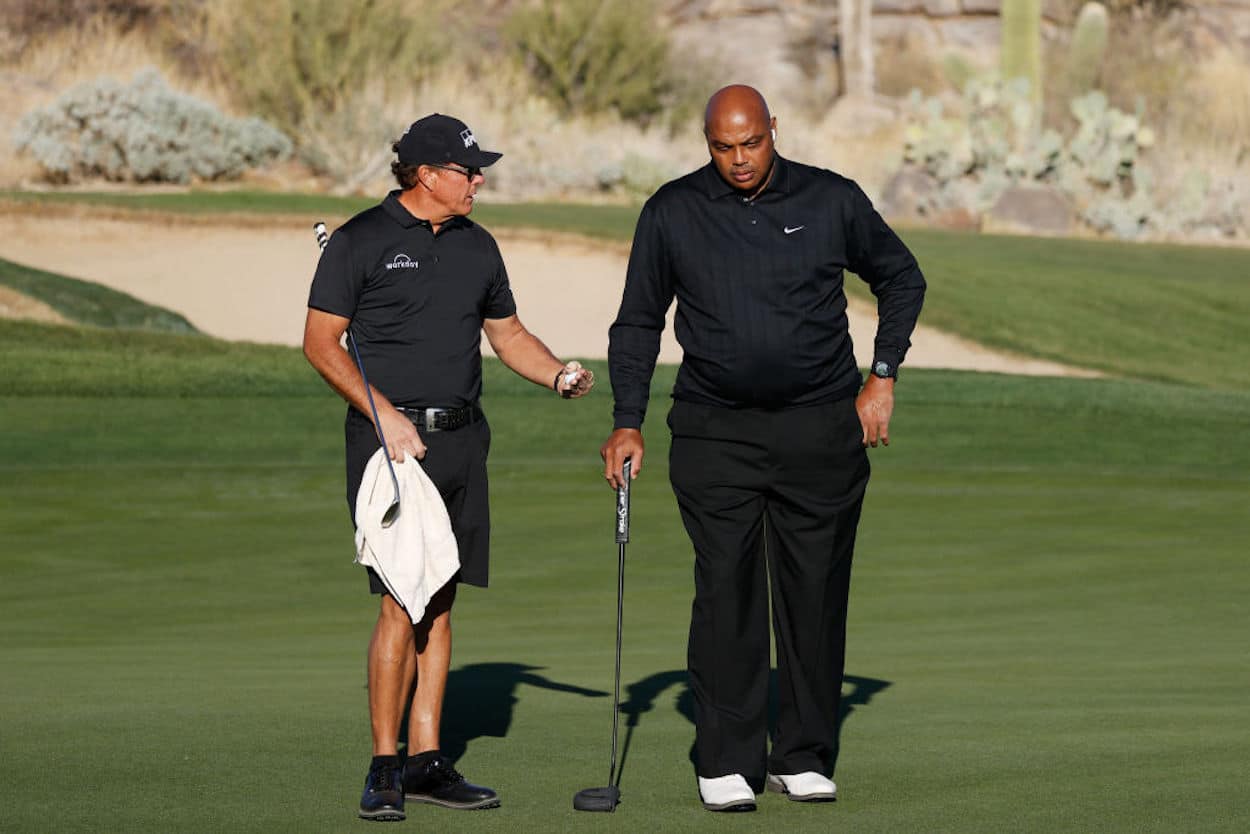 Charles Barkley Addresses Phil Mickelson Joining LIV Golf and Completely Misses the Point
While Charles Barkley is usually willing to fire away, he seemed to play things a bit safer when discussing Phil Mickelson's decision to join LIV Golf.
During his NBA career, Charles Barkley famously said that pro athletes weren't responsible for being role models. While those comments were made more than 20 years ago, it seems like the former forward hasn't moved beyond them. At least that's the impression he gave when discussing Phil Mickelson.
During a recent appearance on the Golf Channel, Chuck was asked about the golfer's gambling habits and recent judgment, which was probably intended as a euphemistic way to mention Lefty's choice to join LIV Golf. Barkley came to his friend's defense and, over the course of his response, explained the need for somewhat of a public relations truce.
Given his personal ties to Mickelson, that response was understandable. But while neither Barkley nor Lefty has to be a role model in this instance, Chuck's answer still completely missed the point.
Charles Barkley addressed Phil Mickelson joining LIV Golf
While Charles Barkley made his name playing basketball, he's been known to hit the links during his free time. Through that lens, it wasn't surprising to see him make an appearance on the Golf Channel ahead of the U.S. Open.
During his interview, the forward fielded a few fluffy questions before the topic of Phil Mickelson's gambling habits and recent judgment came up. Sir Charles admitted that he had spoken to the golfer roughly an hour prior to praise his handling of Monday's press conference.
Then, after a brief gambling aside, Barkley addressed the elephant in the room: LIV Golf.
"The thing that bothers me the most, I think some of the criticism is, man, it's really gotten personal," the former NBA star continued. "I think you can disagree with him playing, but, man, some of these personal attacks … because, let's be honest, other than Tiger Woods, no golfer has had more effect on golf in the last 25 to 30 years than Phil Mickelson. Tiger is like Michael Jordan — he's a supernova — but other guys like Karl Malone, myself have had to help the game. Patrick Ewing, we helped the game also. But Phil is the next guy after Tiger. He has carried the PGA Tour, other than Tiger Woods, for the last 30 years. And I hate to see some of the negativity directed toward him. And some of it is self-inflicted. Some of it is 100% self-inflicted."
At that point, Barkley addressed LIV Golf more directly.
"But I hate to see these personal attacks because, hey, we've all got to live our own life and make our own decisions. And when you've got these two golfing things, they got to find a way, let's be real, they got to find a way to work together," Chuck continued. "Because I don't know how long this LIV thing is going to be around, but, at some point, they gonna have to work together. Man, this negativity around golf right now, it's not … that old saying that any type of publicity is good. No that's not good. … One of my favorite phrases is 'We agree to disagree,' because I don't want these guys bad-mouthing Phil, Dustin [Johnson], you know? I don't want them doing that because it's not good for the game overall."
Charles Barkley missed the point by sticking to sports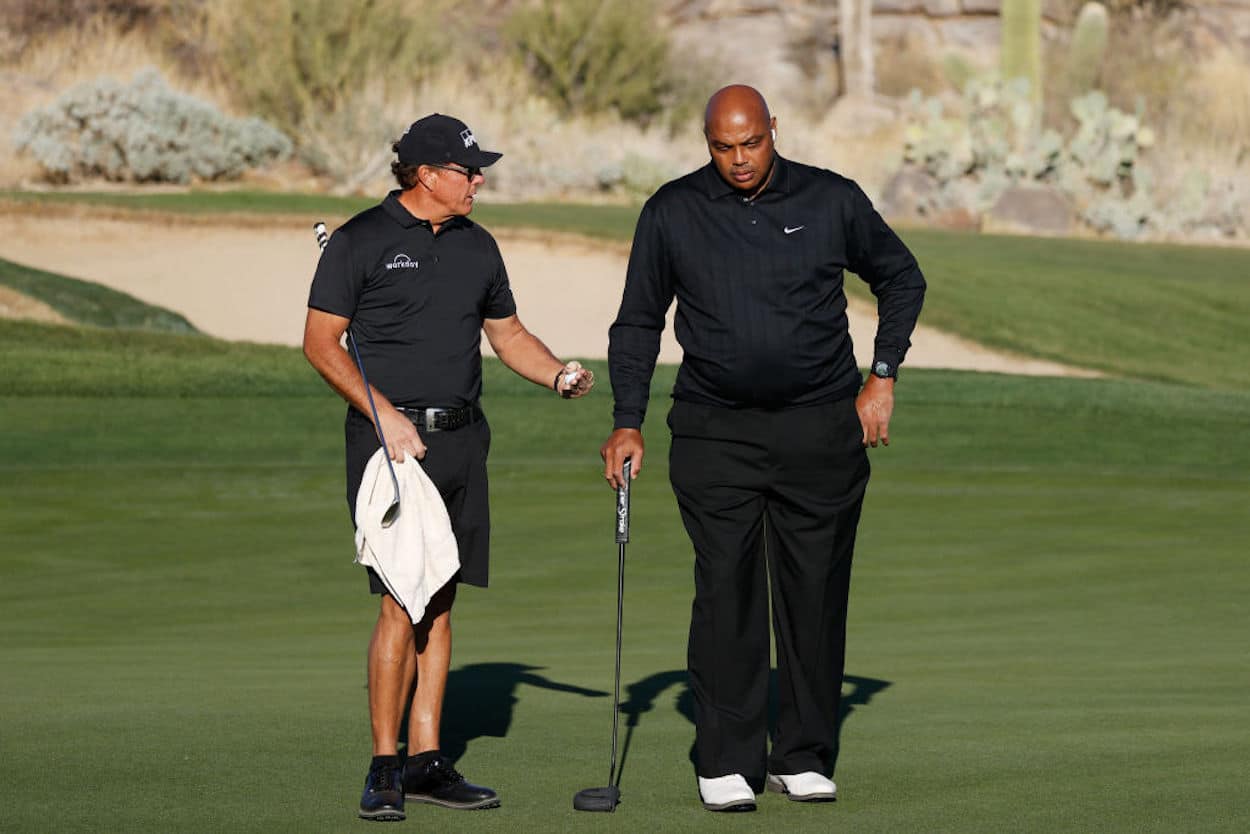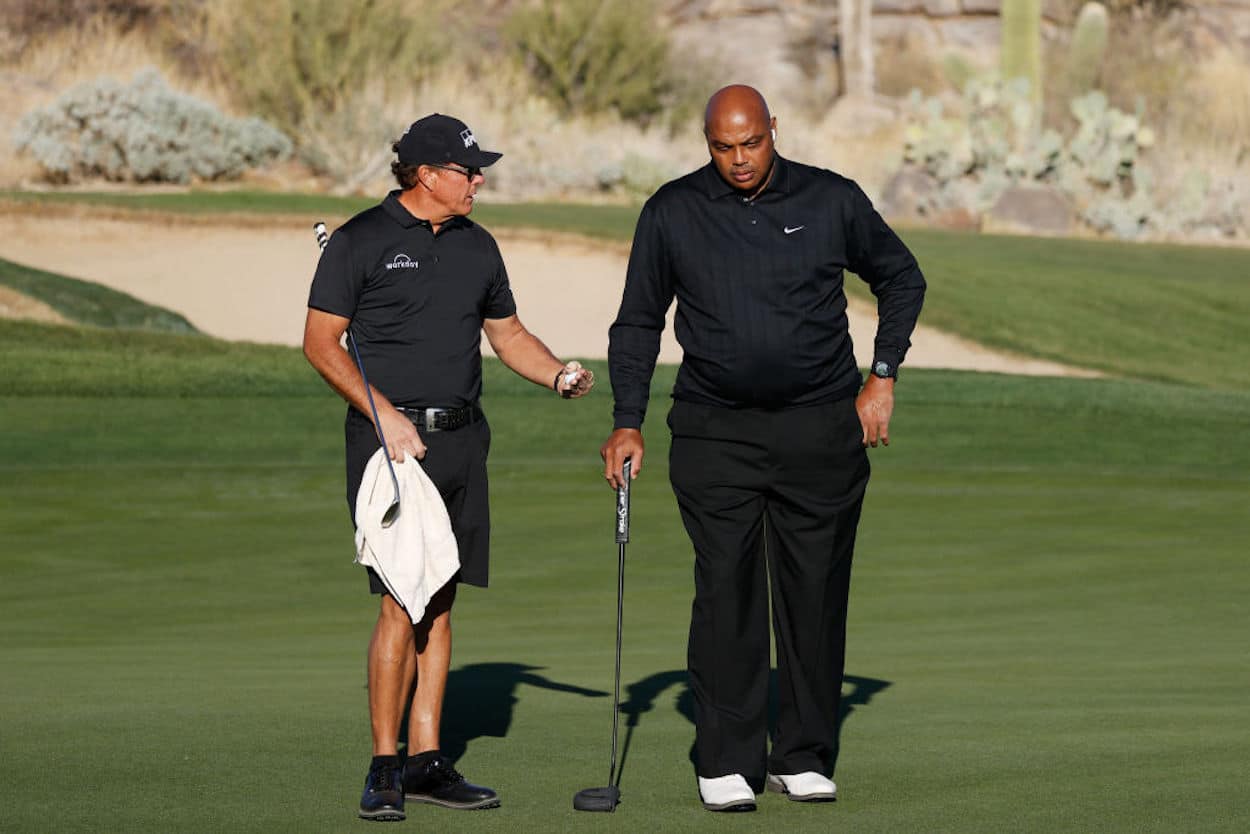 Working from a purely sporting perspective, Barkley's logic makes sense. If you have internal conflict within the sport, things will get messy. If you're a golf fan who only cares about seeing your favorite players chasing the title on Sunday, then you're probably unconcerned with the entire LIV Golf drama.
By focusing on the golf itself, though, Barkley is ignoring the larger context. Mickelson and the others aren't in the crosshairs because of some grand conspiracy. It's all about where their LIV money is coming from. The following excerpt from Matt Slater's recent post for The Athletic lays that all out:
LIV Golf is bankrolled by Saudi Arabia's Public Investment Fund (PIF), the sovereign wealth fund the Gulf state is using to turn its massive fossil fuel-based wealth into a more diversified economy and better image abroad. These goals are outlined in Vision 2030, the strategic plan the country's crown prince Mohammed Bin Salman launched in 2016. MBS, as he is better known, is also PIF's chairman.

MBS, however, is probably best known outside his kingdom for ordering the kidnap, murder, and dismemberment of Jamal Khashoggi by a death squad at the Saudi consulate in Istanbul in 2018. A Saudi author and journalist, Khashoggi had become a noted dissident by the time of his death and was working for the Washington Post. MBS has always denied any involvement, but the Turkish authorities and intelligence agencies from around the globe believe otherwise.

This partly explains why Saudi Arabia's image could use some polish. This and Saudi Arabia's absence of democracy, trade unions, or free press; its repression of women and members of the LGBTQI community; interference in Yemen's long civil war; and the alarming number of people it executes every year, a number disproportionately made up of the country's Shiite minority.

Matt Slater writing in The Athletic
That reality does inevitably expose Mickelson, Johnson, and the other notable professionals who have joined LIV Golf to legitimate scrutiny. Reports can ask questions of their judgment; the PGA Tour can ban them for working with a competitor. Those aren't personal attacks. They're the cost of making a business decision.
To bring things back to Barkley and his comments, that's where the former NBA star is simply missing the point. No one should be above criticism. He compared Woods and Mickelson to basketball greats. Well, Sir Charles has had no problem being critical of Michael Jordan in the past. Why should Lefty's status earn him a free pass?
To continue in the basketball vein, you could also draw a parallel between NBA superteams, which Barkley has spoken out against, and joining LIV Golf for money and (theoretical) prestige. While they're admittedly not perfect analogs, it's interesting to see how the latter receives his pass. Did Sir Charles say that Kevin Durant simply needed to live his own life and make his own decisions when he joined the Golden State Warriors?
Similarly, hiding behind the notion of what's good for the game of golf feels like a strawman, especially for someone like Barkley. Behavioral norms haven't historically been his cup of tea, especially during his playing career. You could argue that spitting into the crowd, fighting with fans, or, more recently, joking about women from San Antonio all fail to paint the NBA in the best possible light. In those cases, though, Barkley doesn't bat an eye.
Under most circumstances, Charles Barkley is a straight shooter who doesn't hold back. In this case, he chose to get the metaphorical wedge out of his bag and safely lay up.
Too bad he still ended up in the rough.
Like Sportscasting on Facebook. Follow us on Twitter @sportscasting19 and subscribe to our YouTube channel.