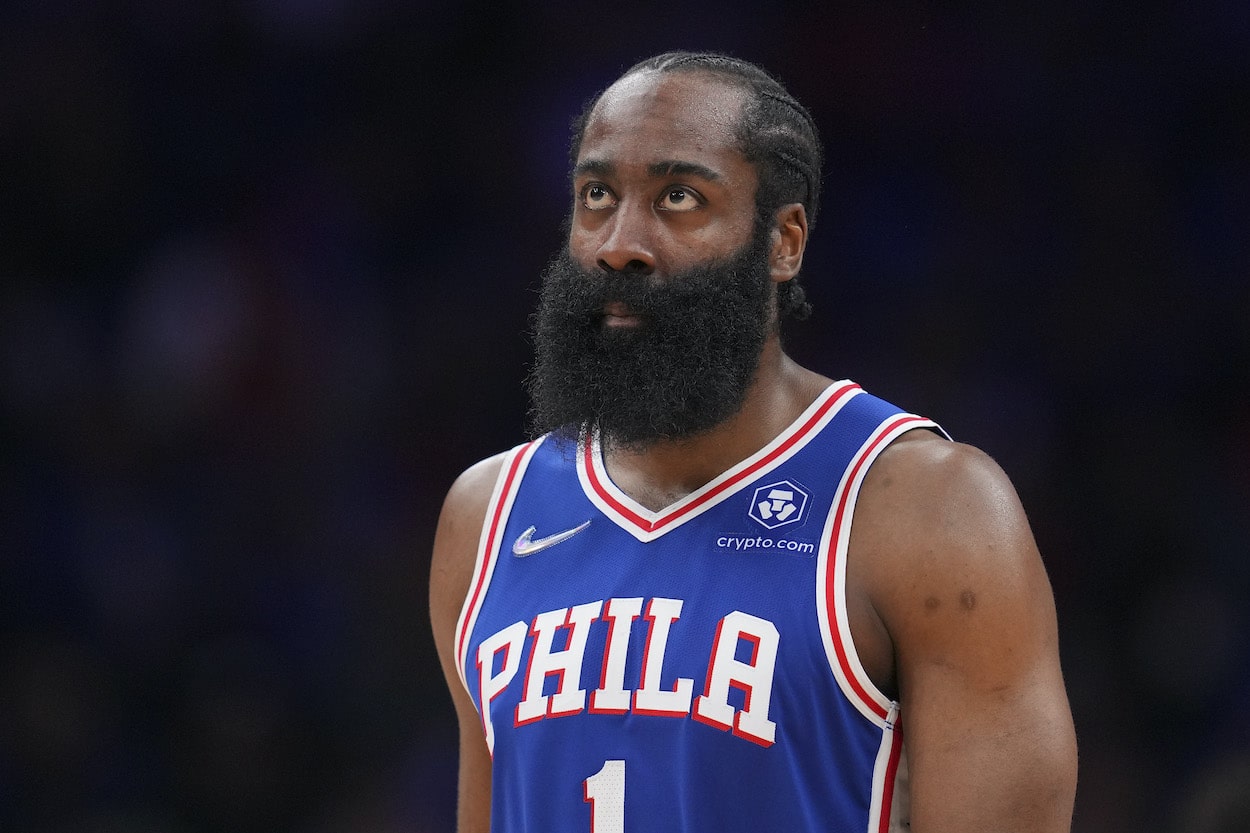 Charles Barkley Sends a Stern Warning to the 76ers About Their Upcoming James Harden Decision
Charles Barkley doesn't believe the 76ers should sign James Harden to an extension this summer.
James Harden hasn't been terrible for the Philadelphia 76ers, but he hasn't played like the All-NBA scorer Daryl Morey thought he was adding at the NBA trade deadline. In nine playoff games with his new team, Harden is averaging just 18.1 points per game on 39.8% shooting and 32.1% from three. The future 10-time All-Star is averaging a playoff career-high 9.0 assists, but the Sixers need him to be more aggressive and more efficient as a scorer if they want to make a deep run.
Beyond just this season, though, Philadelphia will have to decide this summer whether or not to fork over more than $270 million to a 32-year-old creeping out of his prime. If they do, former 76er and current TNT analyst Charles Barkley believes it would be a fireable offense.
The 76ers have a $270 million decision to make regarding James Harden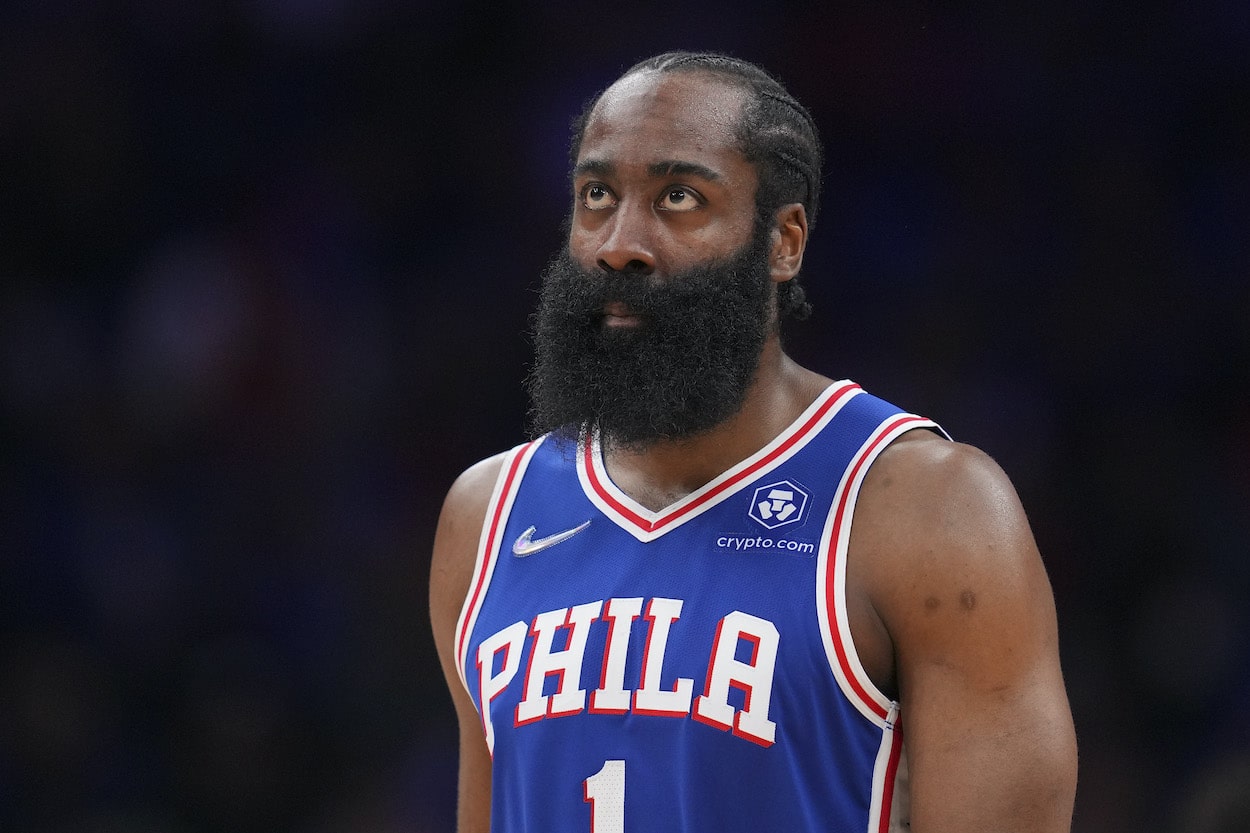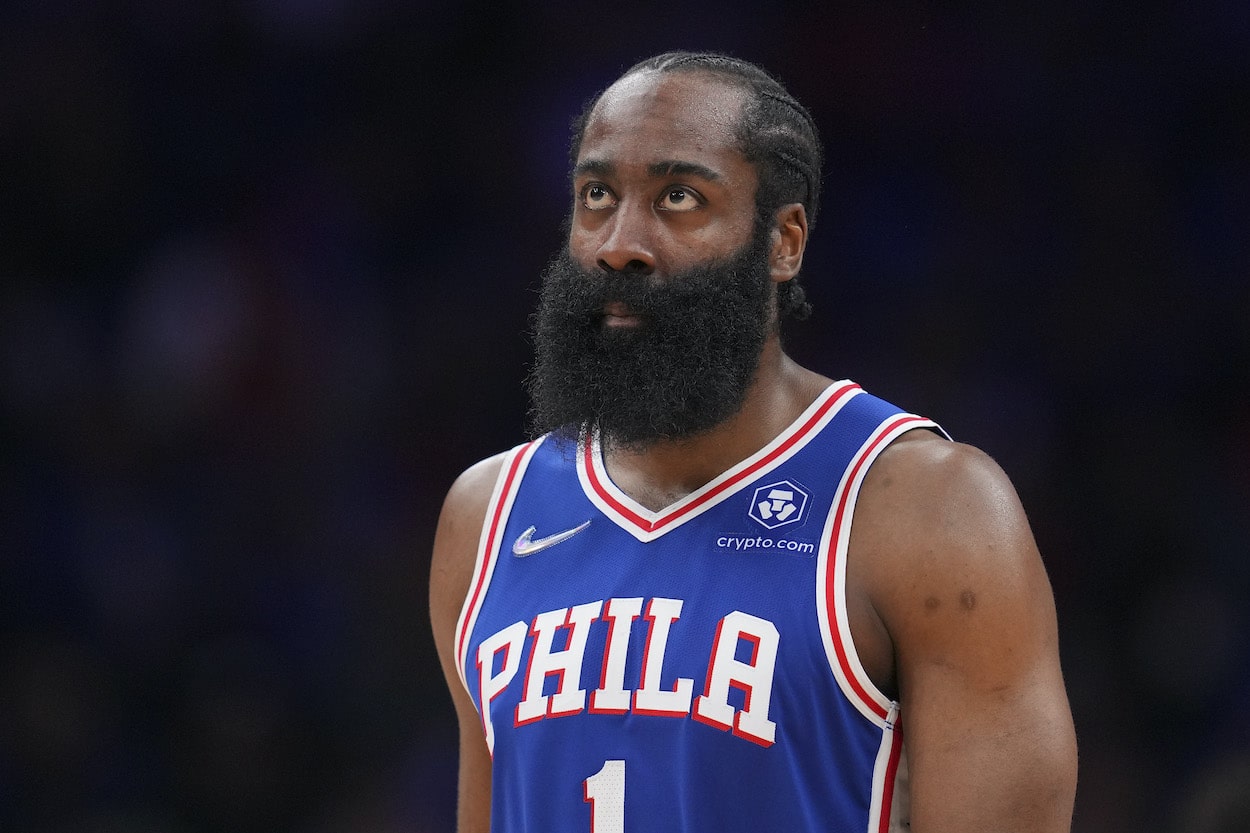 When the 76ers traded for Harden at February's NBA trade deadline, the franchise was dead set on signing the future Hall of Famer to a contract extension in the offseason. That might still be Philly's plan, but the front office has to be feeling a bit less confident than it was a few months ago.
Harden has been fine for the Sixers. Just fine. He hasn't been so terrible that he's costing the team wins, but he's also not lighting it up in the scoring department, either. He hasn't scored more than 22 points in any of the 76ers' nine playoff games this year. That's concerning for someone who entered this postseason averaging more than 23 points per game in the playoffs.
His first-step burst simply isn't what it used to be, he can't create separation or knock down perimeter shots consistently anymore, and his finishing at the rim has also taken a dive.
The biggest problem for Philadelphia right now? If Harden opts into his $47.4 million player option this summer (which, let's face it, he will), there's a possibility the Sixers could wind up paying him more than $270 million over the next five years, per Danny Leroux of The Athletic.
No one knows for sure whether the 76ers will re-sign Harden or let him walk. One thing we do know, however, is what Charles Barkley would do if he was in charge of the team.
Charles Barkley says signing Harden to an extension would be a fireable offense
Barkley played in Philadelphia for eight seasons. Whether he admits it or not, there's still a part of him that roots for his old team to succeed.
But if the Sixers sign Harden to a massive extension this summer, Barkley believes it will doom the franchise for years to come.
"The reason I didn't like the trade is two things," Barkley said during an appearance on SiriusXM NBA Radio this week. "The Sixers have a two-year window, 'cause James is clearly in decline. But if you don't win this year, I think you gotta offer him $45 million next year and then they can sign that 4-year extension for $200 million.
"First of all, if the Sixers give him that money, they should fire whoever gives him that contract because that'll kill the franchise for the next 10-15 years. The reason I didn't like the trade, I said 'I don't think they're gonna win a championship in the next two years, and they gonna waste two years of Joel Embiid. … I just think he's on a decline and, man, the Sixers, they're gonna regret that trade."
In Philadelphia's eyes, the only way the Harden trade becomes a success is if he helps the team win a championship. Anything less would be a failure by everyone involved. The 76ers just can't afford to drop $270 million on a washed-up superstar who won't help them achieve their ultimate goal.
Like Sportscasting on Facebook. Follow us on Twitter @sportscasting19.