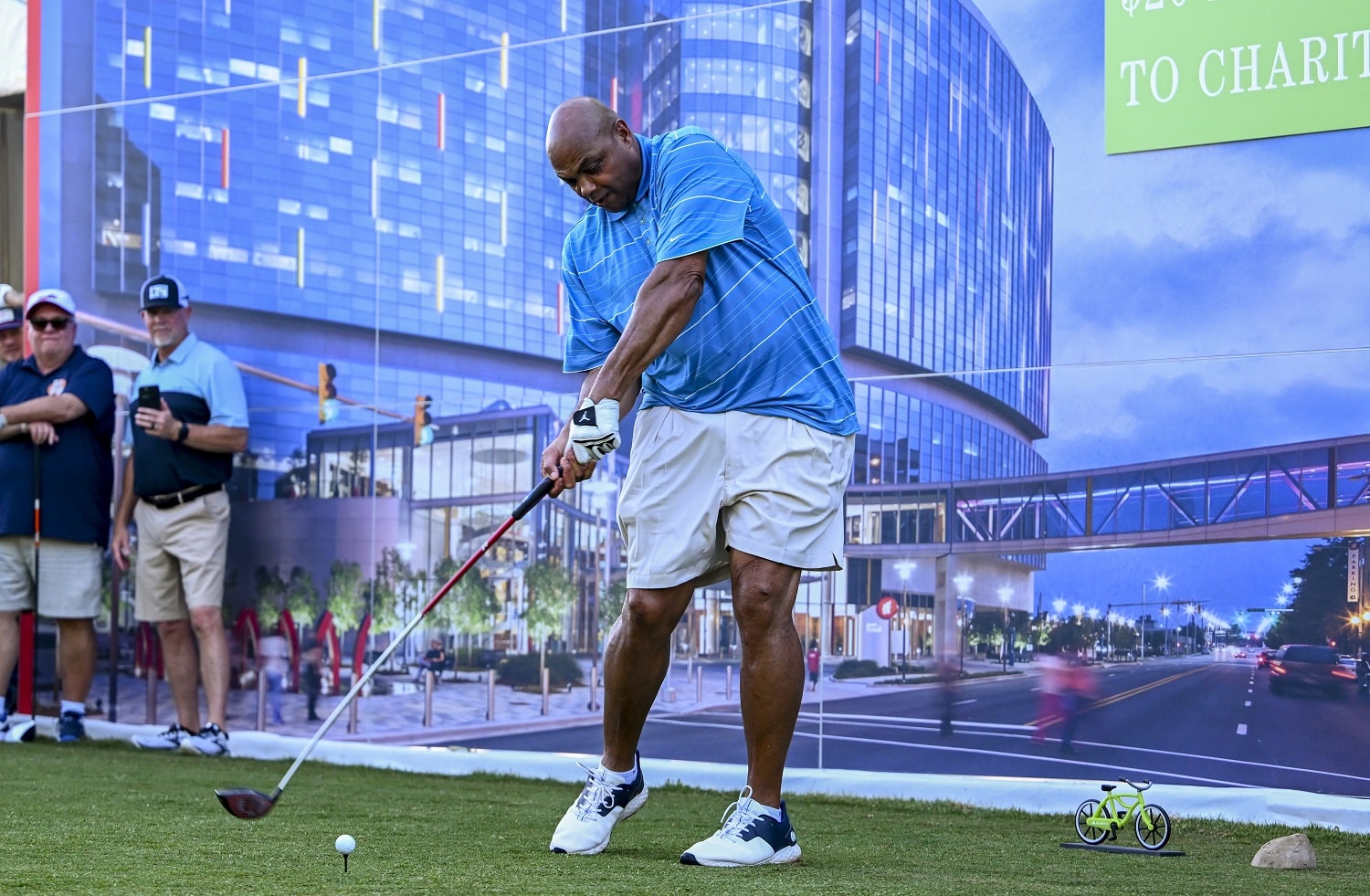 Charles Barkley Talking About Golf and Killing Relatives for Money Ought to Make for Awkward Thanksgiving Dinners
Charles Barkley admits the $200 million that convinced Phil Mickelson to switch golf allegiances would have an effect on him, too.
What's more worrisome: Charles Barkley talking about offing family members or the fact that it might not be one of the 10 most outlandish statements the Hall of Fame basketball player has made?
To be clear, Barkley was 100% joking during his conversation with Pat McAfee, who also has a history of some pretty outlandish takes. However, his comment, in the course of discussing the golf world's great schism, circles back to why a lot of people want to see the LIV Golf crash and burn.
Charles Barkley assessed the hatred aimed at Phil Mickelson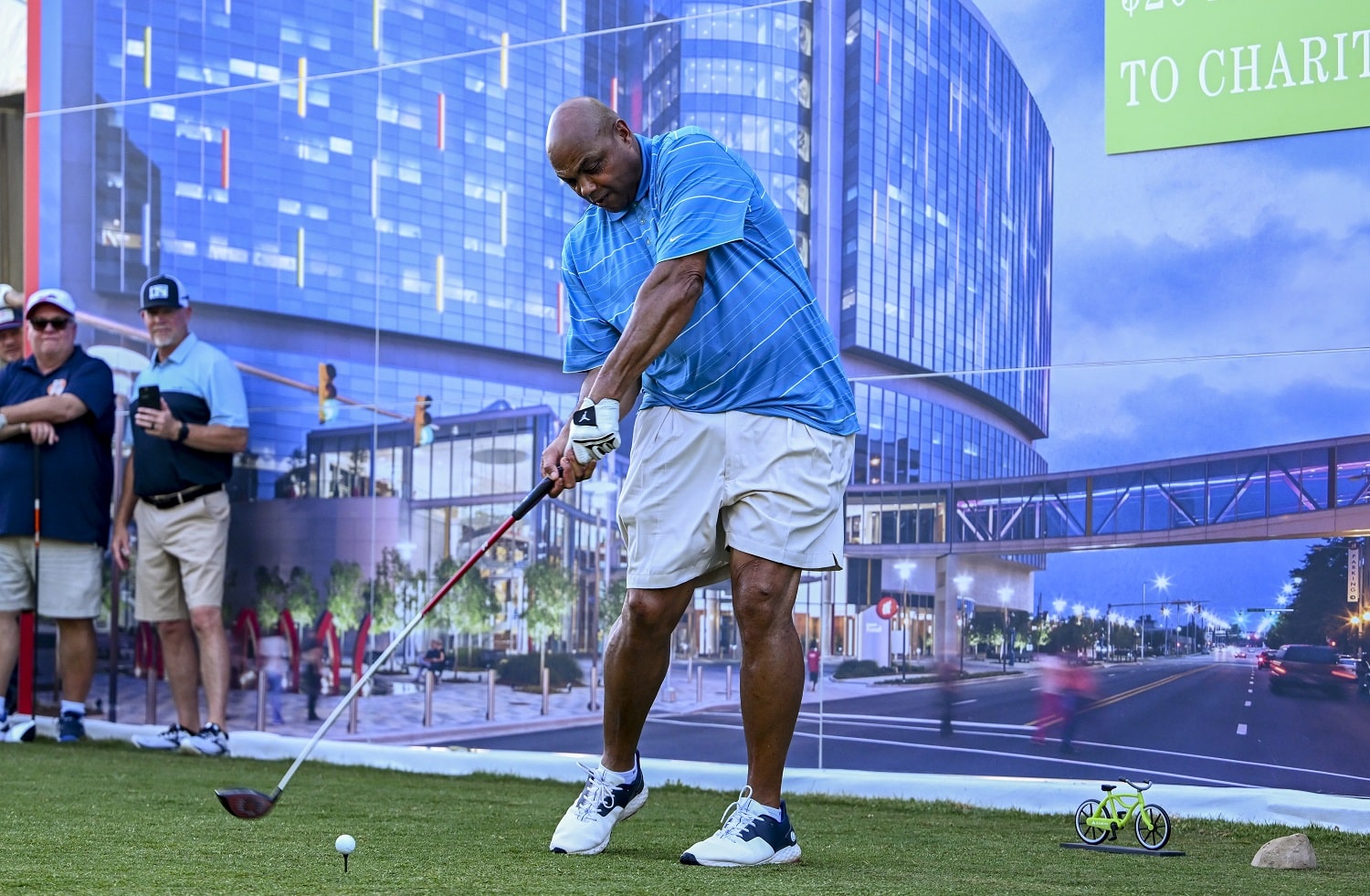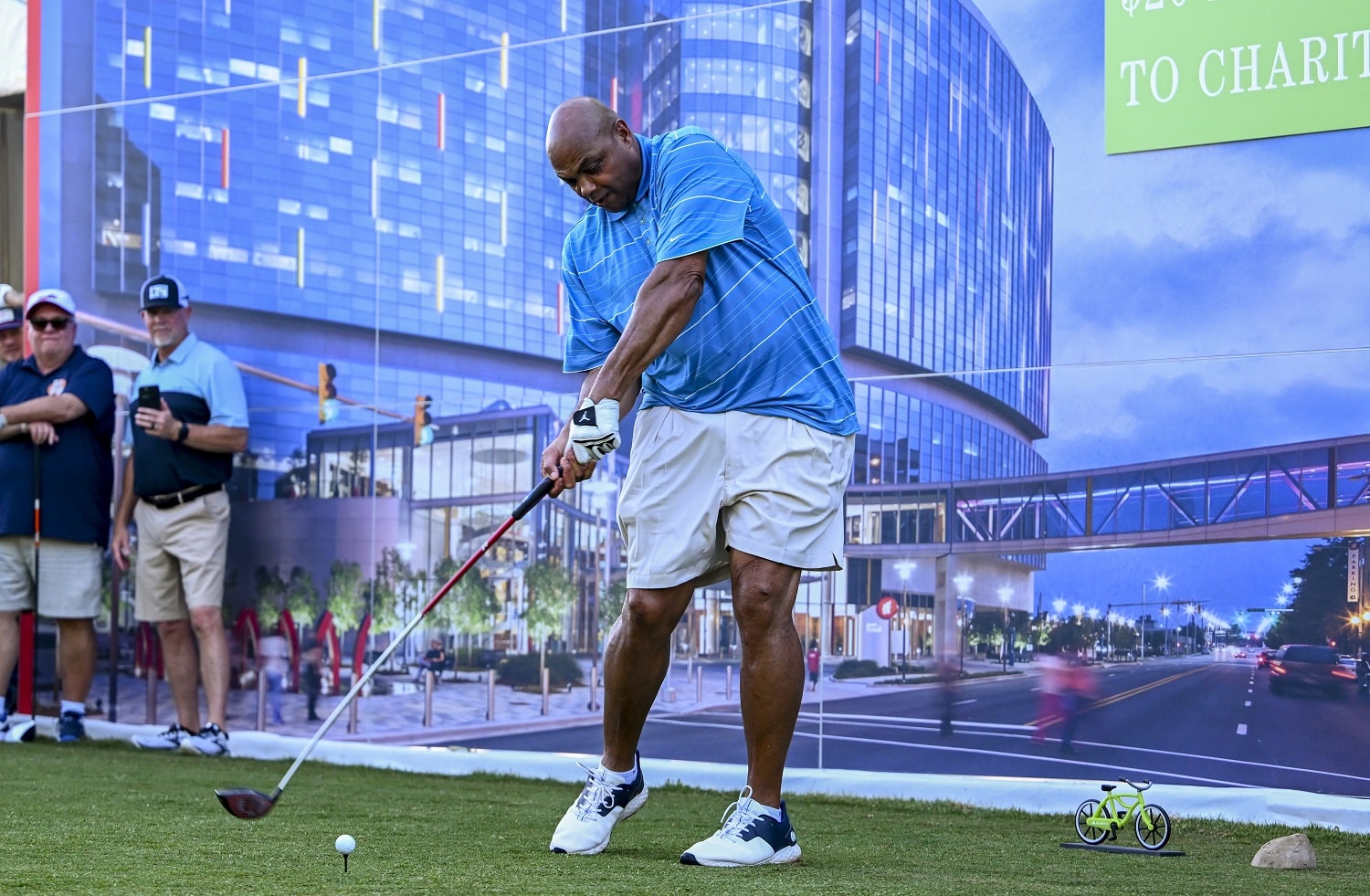 If he's not talking basketball as an NBA analyst for TNT, then the odds suggest Charles Barkley is talking golf. And for a sport often residing on the second tier of fan interest except for six or eight weekends a year, golf is certainly a hot topic now. LIV Golf, organized by Greg Norman and backed by substantial Saudi money, has raided the PGA Tour for some well-known players.
As the biggest names on the list of defectors, Phil Mickelson and Dustin Johnson are taking big hits in the court of public opinion. In an interview early in the week, Barkley said some of the vitriol aimed at Mickelson comes from fans forgetting his impact on the sport over three decades.
"Phil is the 'next guy' after Tiger," Barkley said. "He has carried the PGA Tour, other than Tiger Woods, for the last 30 years. And I hate to see some of the negativity directed toward him. And some of it is self-inflicted. Some of it is 100% self-inflicted."
Barkley leaned in the direction of saying Mickelson has to do what he feels is best for himself. He thinks criticism from those who've stayed loyal to the PGA Tour may damage the sport.
The issue that neither Mickelson nor the other LIV Golf competitors can get around is that they are taking money originating from the Saudi Arabia Public Investment Fund. It's chaired by crown prince Mohammed Bin Salman, said to have orchestrated the murder of dissident journalist Jamal Khashoggi.
In Mickelson's case, he reportedly accepted a $200 million signing bonus.
Charles Barkley literally said he would kill a relative for money
Appearing on the Pat McAfee Show on Friday, Charles Barkley took note of the massive checks LIV Golf has written to lure Phil Mickelson and Dustin Johnson. He suggested every man has his price.
"Listen, if somebody gave me $200 million, I'd kill a relative," Barkley said. "I'm serious. They're saying Phil Mickelson got $200 million, Dustin Johnson got $150 million.
"For $150 million, I'd kill a relative. Even one I like."
Despite saying he was serious, Barkley was clearly joking. Still, one can only imagine what Thanksgiving dinner will be like at the Barkley residence. Who at the table, knowing Barkley's thoughts, would dare to take the last scoop of mashed potatoes?
LIV Golf competitors are having a rough U.S. Open
Charles Barkley admitted he was rooting for some tension and a circus-like atmosphere at the U.S. Open.
"I want all the LIV guys on top of the leaderboard," Barkley told Pat McAfee. "I want to see the PGA Tour shaking in their damn boots. Listen, I'm not a religious dude but I want chaos this weekend at the U.S. Open."
That didn't quite pan out. Phil Mickelson went down in flames, recording rounds of 78 and 73 to finish 11-over-par and miss the cut. Dustin Johnson followed a 68 with a 73 to start the third round on Saturday six shots off the lead.
Fifteen LIV Golf competitors started the week at Brookline, but only Johnson, Patrick Reed (1-over), Bryson DeChambeau (2-over), and Richard Bland (2-over) survived the cut.
Each is in position to contend over the final 36 holes, but there's ground to make up as co-leaders Collin Morikawa and Joel Dahmen logged 5-under 135s.
Like Sportscasting on Facebook. Follow us on Twitter @sportscasting19 and subscribe to our YouTube channel.