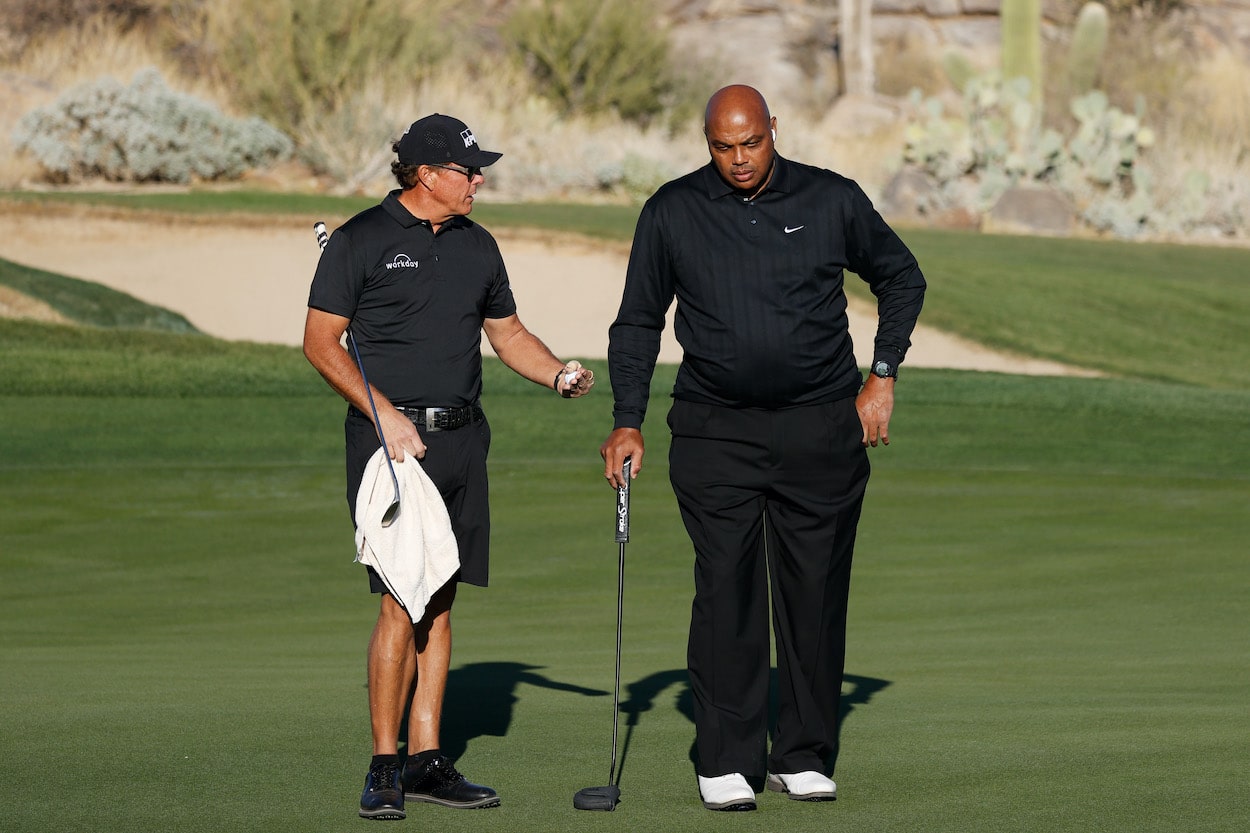 FanDuel Pitchman Charles Barkley Hypocritically Whines That There's 'Too Much' Sports Betting
No seems like they'd be more in on legalized sports betting than Charles Barkley, which makes it strange he says there's now 'too much' of it.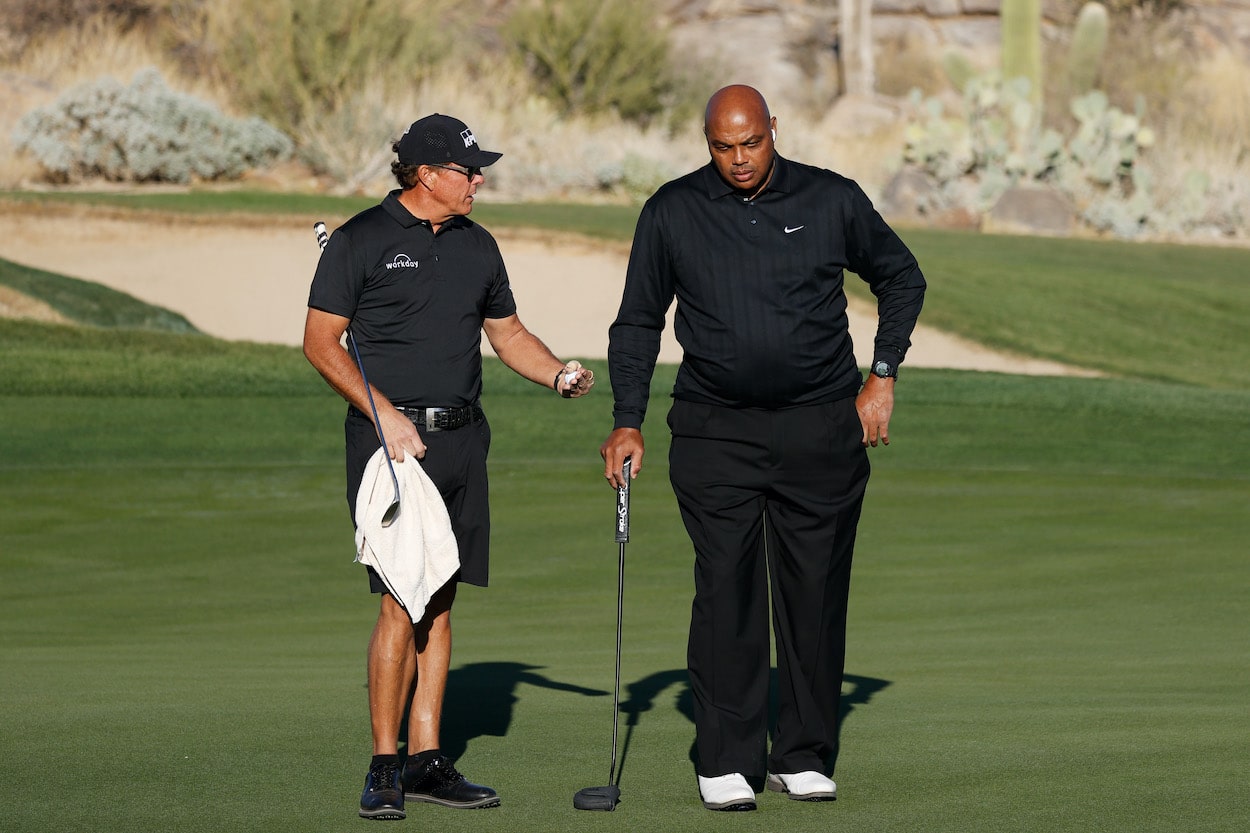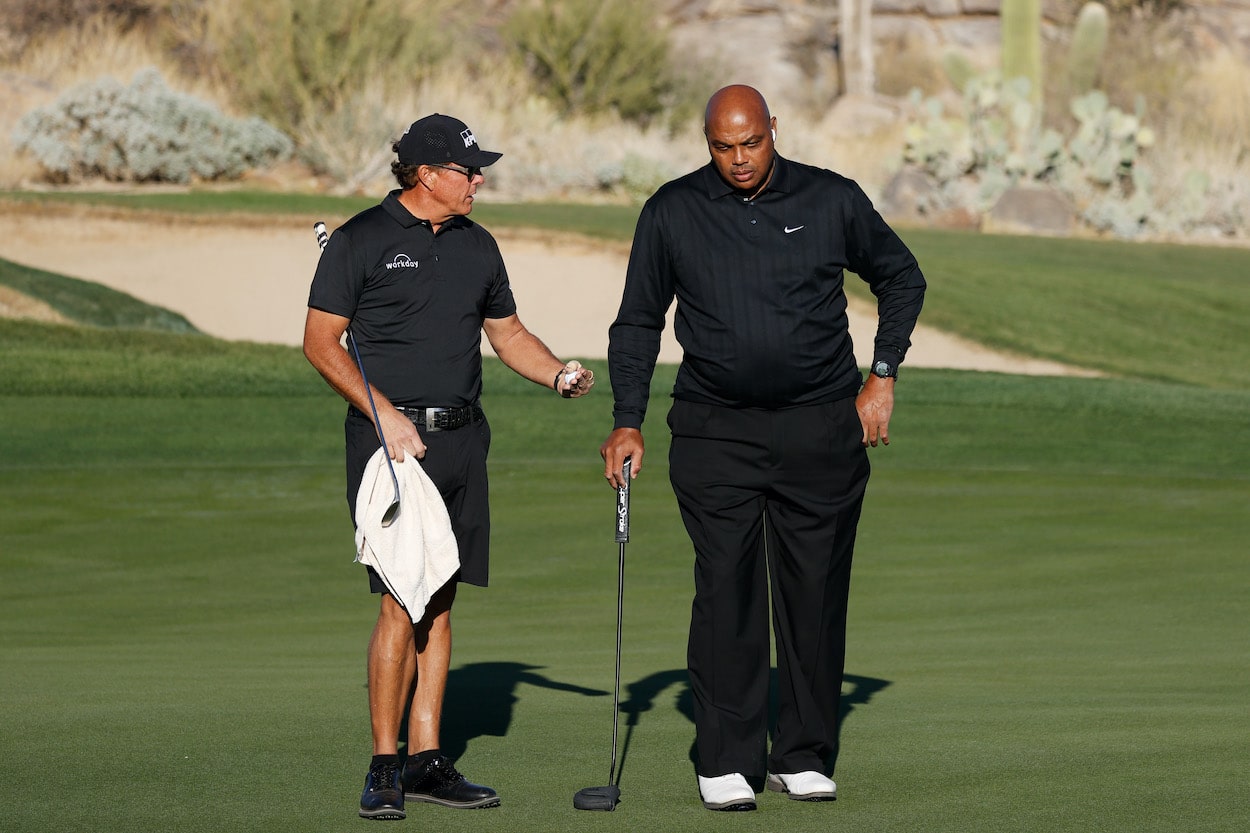 Sports betting, once only legal in Las Vegas, is now sweeping the nation. In 2022, sports betting is legal or will soon become legal in around 2/3 of the country's 50 states. That's a lot of sports betting, and there will be more and more as time goes on. One surprising critic of the rise of sports books is NBA legend — as well as an infamous gambler and FanDuel pitchman – Charles Barkley.
Charles Barkley is a well-known gambler and endorses FanDuel
Charles Barkley is many things. He's an NBA All-Star, a Hall of Famer, an Emmy-winning analyst, an avid golfer, (not) a role model, and an American treasure. He's also a well-known gambler.
Barkley is so associated with sports gambling these days that he even does commercials for FanDuel, one of the largest legal gambling companies in the U.S.
The stories of Barkley's wagering on legendary. Especially since many of them involve his former good friend, Michael Jordan. Barkley and Jordan would bet hundreds of thousands of dollars on golf matches and once bet $500 on Barkley's weight.
It didn't stop there, though. The NBA once fined the former basketball star when stories of Barkley making bets with Mark Jackson during games surfaced.
Barkley betting on sports (among other things) isn't in the past tense either. The Daily News recently reported that the Inside the NBA host is planning on (semi-legally) betting on himself to make the top 70 in his next celebrity golf tournament.
"Dude, I'm a gambler," Barkley said of the golf bet. "If you can bet on yourself on a blackjack table, why can't you bet on yourself on the golf course?"
What makes this comment so interesting is that shortly after he announced his intention to bet on himself golfing, he hypocritically railed against sports gambling at that same gold tournament.
Barkley says there is 'too much' sports gambling right now
Despite his well-known proclivity for sports betting and the paychecks he cashes from FanDuel, Charles Barkley recently voiced his concerns about the proliferation of sports gambling in the U.S.
Barkley told the media American Century celebrity golf tournament (h/t ESPN):
There's too much of it. We've got people in the stands betting on who's going make the next free throws. Think about that. If I was a scumbag, I'd look at a guy in the stands, a friend, and say, 'Yo, I'm going to miss both of these free throws.' Now, that's cheating. … Listen, gambling's always been part of sports. That's why the NFL is King Kong, but I am concerned that you can sit in the stands and make bets now in the middle of a basketball game. But, like I said, the toothpaste is out of the tube, and I don't know how to put it back in.

Charles Barkley on sports betting
Barkley also shared that an NBA owner told him that in the next five years or less, the league will make "making triple what they do on television revenue" from legalized sports betting.
While the Pro Basketball Hall of Famer may be right about sports gambling growing too big, too fast in the U.S., he's hardly the person who should ring that bell. As a television analyst who gives out picks, an online betting site "ambassador," and a legendary gambler himself, Barkley's protestations about sports betting sound incredibly hypocritical.
Sports betting is legal all over the United States
In 2018, the United States Supreme Court overturned the Professional and Amateur Sports Protection Act of 1992. That ruling paved the way for legalized sports gambling around the country. 
According to Insider, 30 states and Washington D.C. have some form of sports gambling in 2022. Of these 32 municipalities, 21 allow in-person and online sports wagering (Arizona, Arkansas, Colorado, Connecticut, D.C., Illinois, Indiana, Iowa, Louisiana, Maryland, Michigan, Montana, Nevada, New Hampshire, New Jersey, New York, Oregon, Pennsylvania, Rhode Island, Virginia, West Virginia). 
Eight do in-person only (Delaware, Mississippi, New Mexico, North Carolina, North Dakota, South Dakota, Washington, Wisconsin), and two only permit online sports bets (Tennessee, Wyoming). 
Additionally, three states (Maine, Nebraska, Ohio) have legalized sports betting but haven't approved any vendors yet. Wagering on sports was legal in Florida in 2021. However, the state pulled it back and is now working with the state's Seminole Tribe to restart it, per CBS Sports. 
That leaves just 16 states without legalized sports betting. 
Whether Charles Barkley likes it or not, sports wagering in the U.S. is here to stay and will only grow in the coming years. 
 Like Sportscasting on Facebook. Follow us on Twitter @sportscasting19 and subscribe to our YouTube channel.