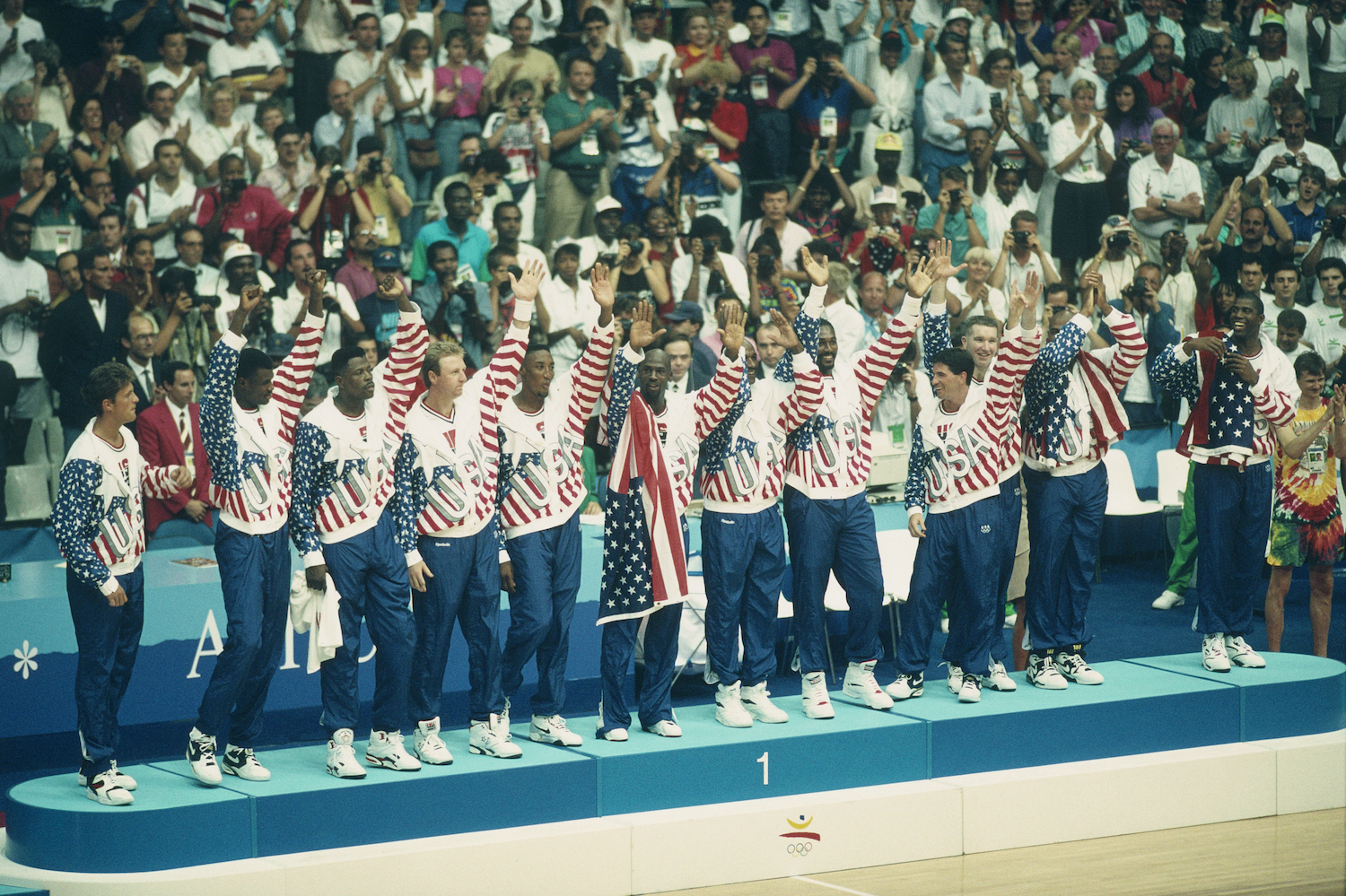 Larry Bird Managed to Poke Fun at Both Magic Johnson and Charles Barkley During the Dream Team's Hall of Fame Induction Ceremony
When the Dream Team headed into the Basketball Hall of Fame, Larry Bird took a chance to take a parting shot at his old teammates.
Before super teams started to dominate the NBA landscape, seeing the Dream Team hit the court was a special experience. Seeing basketball's best players join forces took something usually confined to an All-Star game and applied it to a meaningful competition. The superstar squad, of course, cruised to a gold medal and earned their place in basketball lore.
Unsurprisingly, the Dream Team collectively earned a place in the Basketball Hall of Fame in 2010. During the induction ceremony, though, Larry Bird couldn't resist taking a few final, albeit playful, jabs at his teammates.
The Dream Team was a talented squad filled with some big personalities and internal rivalries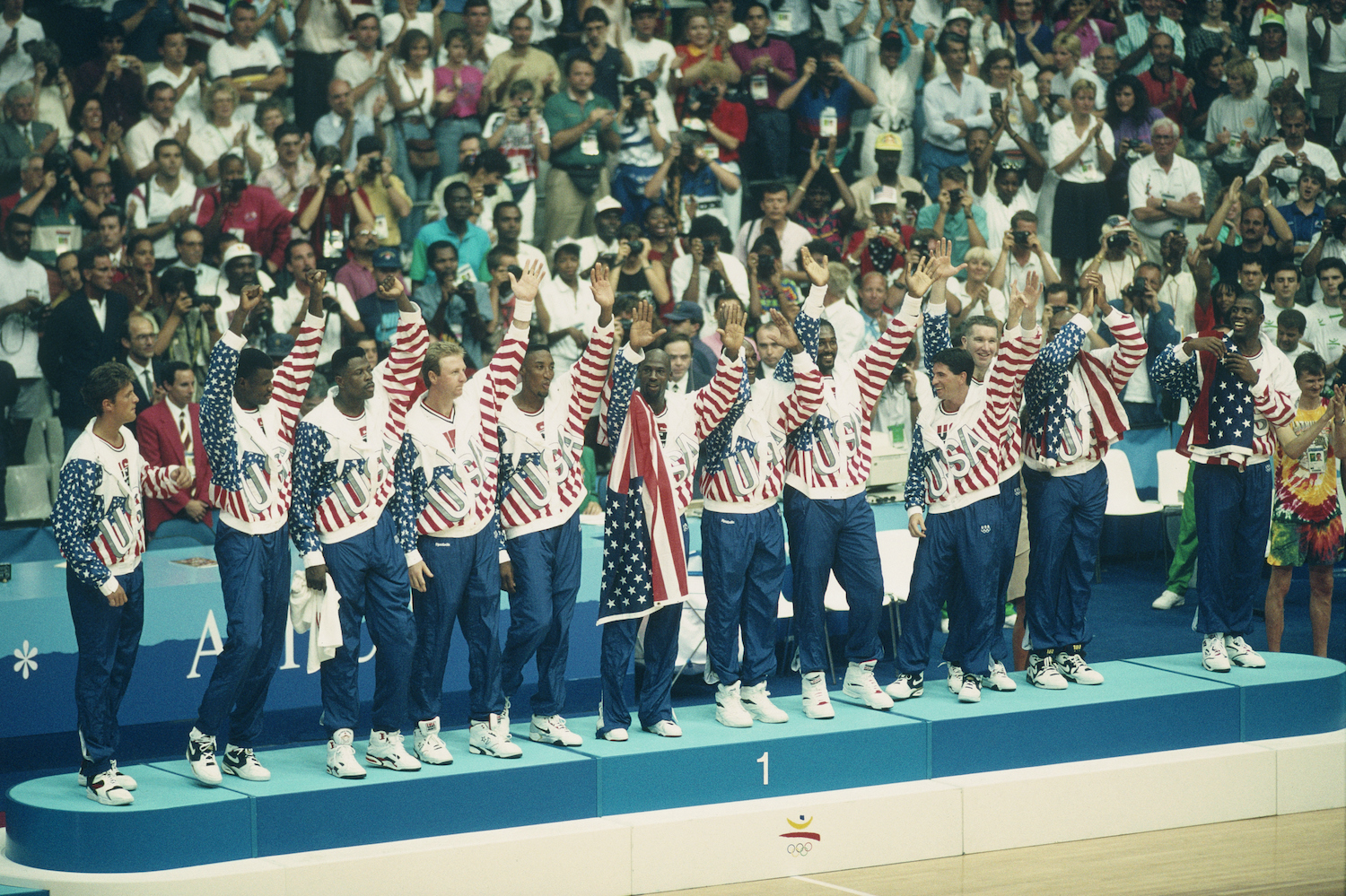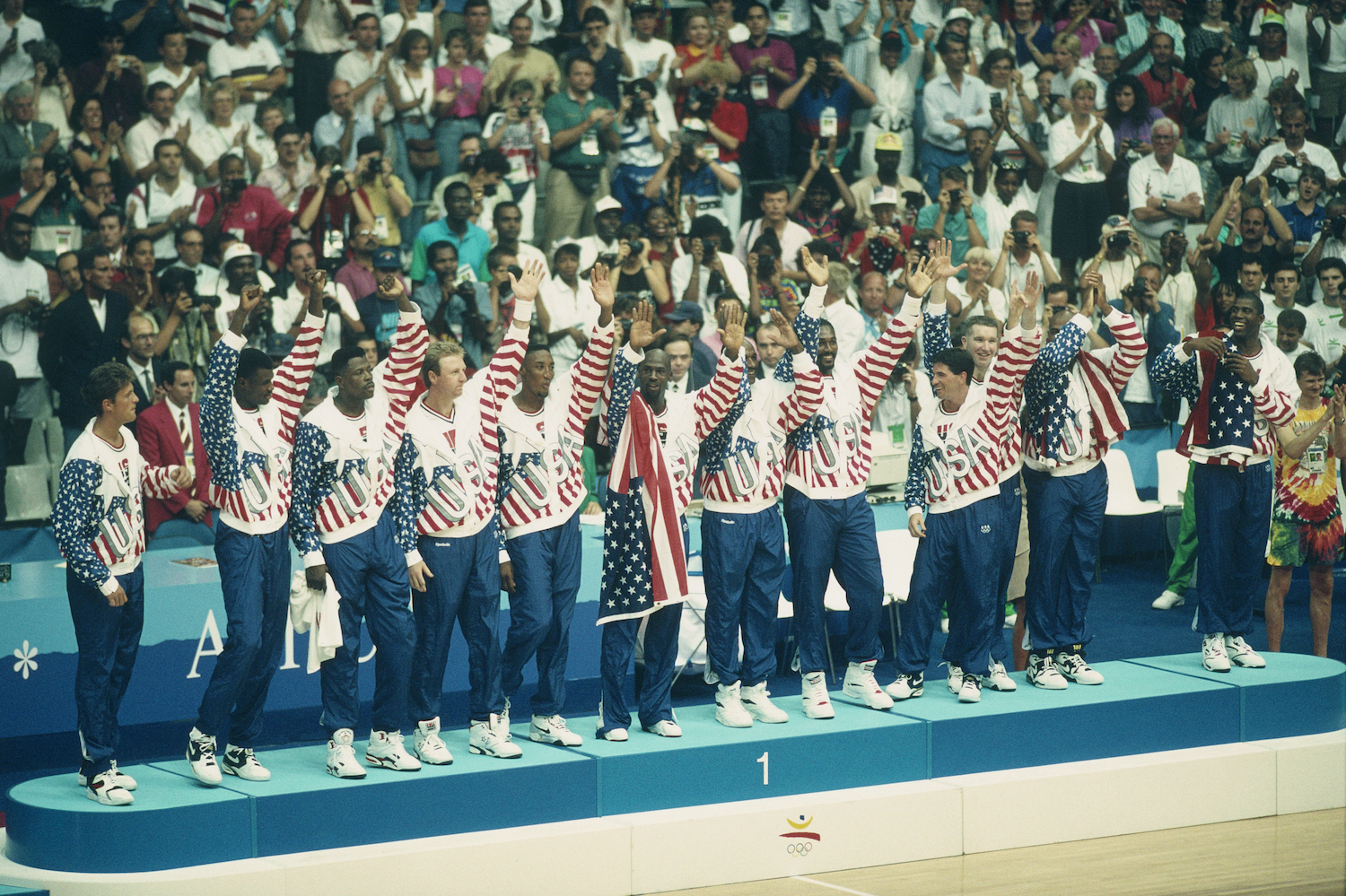 By taking the greatest talents from the NBA and combining them on a single roster, Team USA produced an unstoppable squad capable of brushing aside any competition en route to a gold medal. That success didn't mean that everyone always saw eye-to-eye, though.
As you might assume, the Dream Team featured plenty of big egos. Since virtually every member of the squad was the top dog on their NBA team, they weren't used to deferring or otherwise backing down from any challenge. Take, for example, the famous scrimmage the unit played in Monte Carlo.
"It was a battle of egos," Charles Barkley explained on ESPN's Get Up. "You had me and Karl Malone, who were the best two power forwards in the world. We were trying to kill each other every day. You had Michael [Jordan], who hated Clyde Drexler. They were trying to kill each other. You had David Robinson and Scottie Pippen trying to prove who was the best center in the world. They were trying to kill each other."
Sir Charles also insisted that that intensity wasn't limited to the one scrimmage that has found a place in basketball lore.
"It was the most intense thing," he continued. "People talk about this one day. It was like that every single day. Guys were all trying to prove their point."
Larry Bird took one final chance to tease some of his Dream Team peers
While Larry Bird wasn't specifically mentioned by Barkley, we know that the Boston Celtics legend possessed plenty of competitive fire. The forward knew how to trash-talk, and, when the Dream Team entered the Basketball Hall of Fame, he showed off a fraction of his skills.
When the squad made their collective induction speech, Magic Johnson passed the microphone to Larry Legend to close out their remarks. That choice gave Bird the first chance to take a playful jab at his old rival.
"It's like always, he left me 20 seconds," Bird said with a chuckle. That shot, however, was only the beginning.
"It was a special honor to play with these young men," the forward continued. "After 1992, which was my last [competitive game] I ever played in… pretty good way to go out, winning a gold medal and playing with, well I can't say the best team ever assembled, but one of the best teams ever assembled. The cast of characters, the different personalities… then Charles Barkley."
By Larry Bird's standards, those playful jokes were downright merciful
To be clear, Larry Bird wasn't trying to trash-talk anyone during the Dream Team's induction ceremony. The forward was laughing throughout his comments, and, tonally, things felt more like an appreciative roast than anything else. Based on his track record, though, the rest of the squad should be thankful that Larry Legend wasn't going all out.
During his time in the Association, Bird proved to be one of the best talkers around. While his signature move consisted of telling defenders how he planned on scoring, then doing it, he could also be a bit more combative. On one occasion, he stood over a Celtics teammate and explained how he planned to kill him in practice that day. On another, he told a young Dominique Wilkins that he didn't belong in the league.
Even on a special occasion, though, Larry Legend couldn't resist teasing his former teammates. When you're an NBA legend with multiple championships and a gold medal to your name, you have a little more latitude to throw that weight around.