Charles Barkley Once Received an Unprecedented $5,000 Fine After Making 3 In-Game Bets With Mark Jackson
As anyone who has ever watched TNT's Inside the NBA can confirm, Charles Barkley has no problem speaking his mind. While that may make for entertaining television, some things are simply better left unsaid. Sir Charles learned that the hard way in January 1990.
During a game against the New York Knicks, Chuck decided to make a couple of on-court bets with Mark Jackson. Barkley didn't stop there, though. He later told the media about the wagers, earning both men an unprecedented fine.
Charles Barkley has made plenty of money and has no problem gambling with some of it
Between his successful playing career and his second life as a TV analyst, Barkley has built up an estimated $50 million fortune. That money has allowed Chuck to indulge in one of his preferred hobbies: gambling.
Over the years, some details of Barkley's gambling habits have emerged. A 2007 Associated Press story (h/t ESPN), for example, notes that the former forward claimed to have won roughly $700,000 from blackjack and sports betting during a single weekend in Las Vegas. The same write-up also makes reference to Sir Charles losing $2.5 million "in a six-hour period," but it didn't provide further details.
That sum is only the tip of the iceberg. In the same AP report, there's a reference to a 2006 ESPN interview with Barkley. In that conversation, he estimated that he'd lost around $10 million while gambling.
"It's a stupid, bad habit. I have a problem," Barkley said. "But the problem is when you can't afford it. I can afford to gamble. … I like to gamble and I'm not going to quit."
In-game gambling earns Sir Charles a $5,000 fine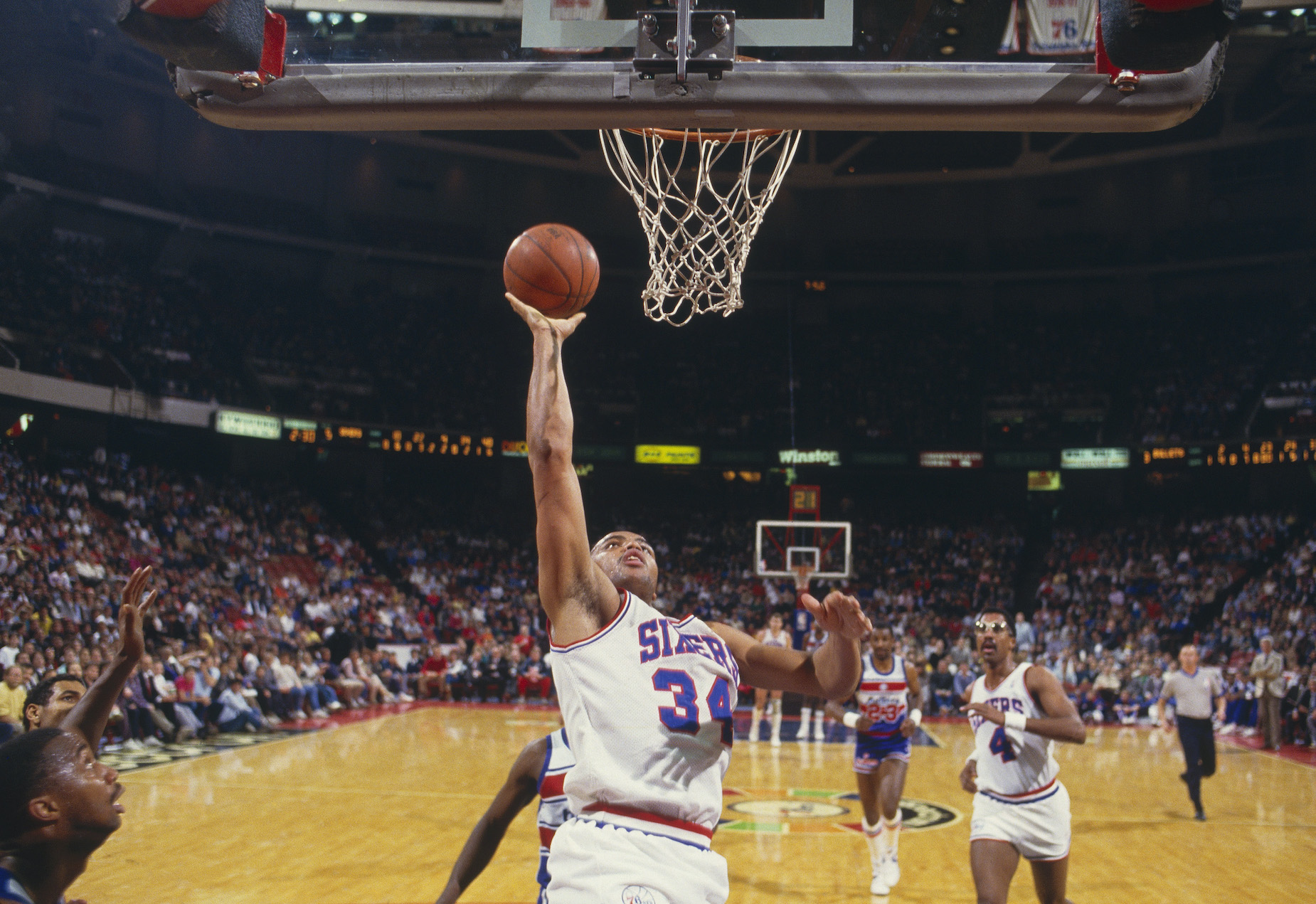 Some of Barkley's bets didn't take place in a casino, though. We know that at least three were thrown down during an NBA game.
As documented in a 1990 New York Times story, Barkley apparently made two bets with Mark Jackson during a meeting with the New York Knicks. Those came to light after he made mentioned the wagers on a postgame show.
"Barkley said he had bet $1,000 with Jackson that he would make the two free throws he was awarded with 22.4 seconds left. Barkley won that bet," the Times explained. "Barkley then bet Jackson that Jackson could not tie the game with a 3-pointer. Barkley lost that bet."
Chuck also noted that he lost a $500 bet to Jackson during the previous season's playoffs but had since made up the deficit and "wanted [his] money." The Knicks guard, however, insisted that Barkley owed him the earlier sum, and since neither amount had been paid back, both men were even.
Commissioner David Stern wasn't interested in those details, though. Both players received $5,000 fines and were called to the league office to explain what had happened.
"The fines were believed to be the first ever imposed on N.B.A. players for such an infraction," the Times story added.
Losing $5,000 wasn't Charles Barkley's biggest money mistake
While Barkley hasn't seemed too bothered by gambling losses in the past, it's pretty safe to assume he would have been annoyed after earning himself a $5,000 fine by opening his mouth. Compared to his biggest money mistake, though, that penalty was only a drop in the bucket.
As he admitted during a 2019 appearance on Dr. Phil's podcast, Sir Charles struggled with a common problem for many professional athletes. Once the money started rolling it, the forward found himself pressured to share the wealth.
"That's probably the biggest mistake that I've made in my entire life," Barkley said. "You know, I probably got $4 million I gave to friends who I shouldn't have. You know, you get all this money, and you want your friends to like you. But just giving people money, number one, you become an enabler. But it eventually always ruins your relationship because if you give somebody $500,000, the first time you tell them no, they hate you."
Even with those less-than-ideal expenditures, Barkley didn't find himself in too bad of a place. When you have millions of dollars in assets, it's easy to absorb some financial mistakes.
How to get help: In the U.S., contact the National Council on Problem Gambling helpline at 1-800-522-4700.