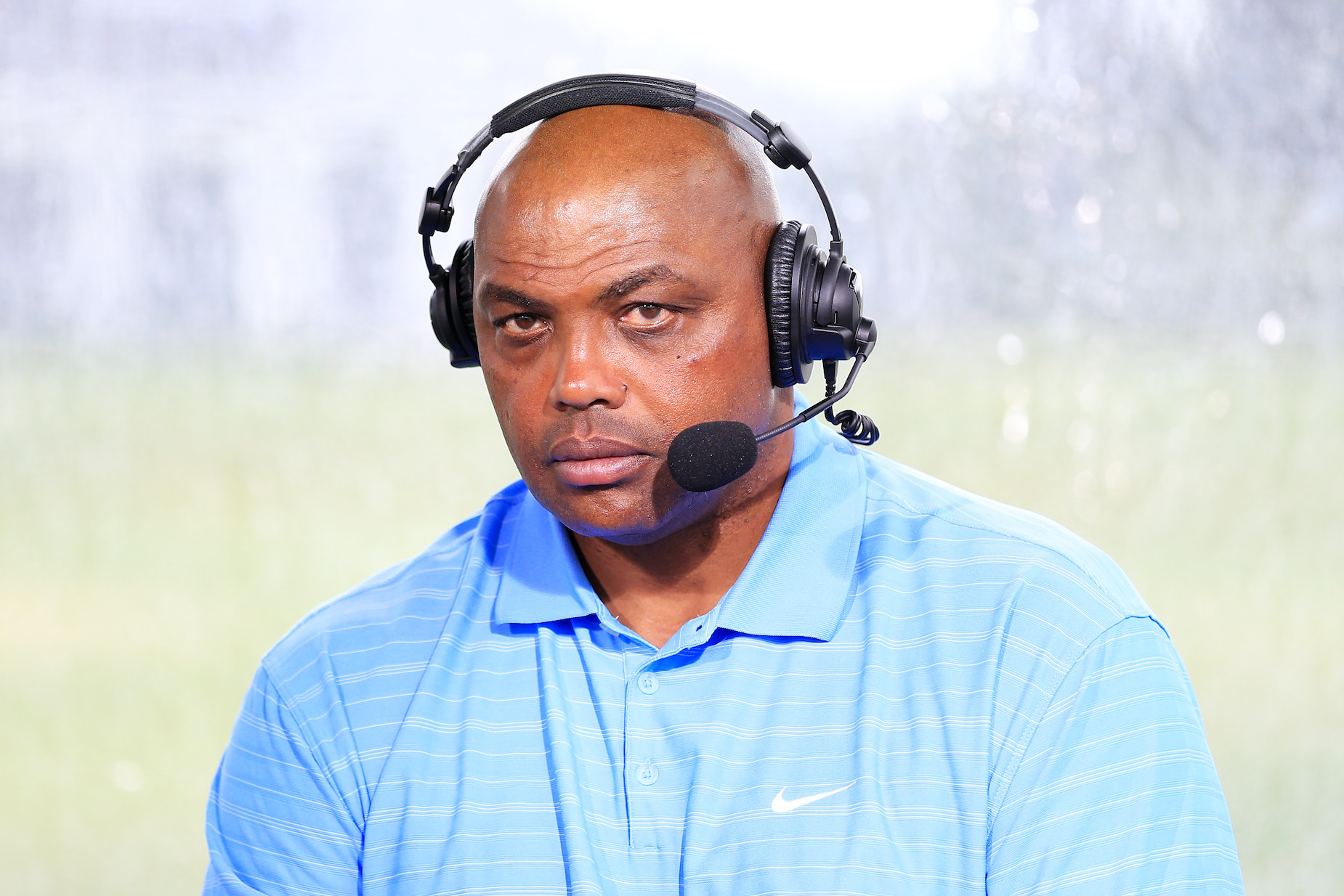 Charles Barkley Revealed the $4 Million 'Biggest Mistake' He Ever Made During a 2019 Conversation With Dr. Phil: 'I Had to Learn a Very Valuable Lesson'
Charles Barkley has made plenty of questionable decisions over the years, but he picked one specific misstep as his biggest mistake.
Even though he's no longer hitting the NBA hardwood, just about every basketball fan knows Charles Barkley. During his time in the Association, Sir Charles proved to be a talented, if controversial, player. In retirement, he's found even more success as a key member of TNT's Inside the NBA. Even with that resume, though, the former forward has still made some mistakes along the way.
Although Barkley had some questionable moments on the basketball court, his "biggest mistake" didn't take place in between the lines. As he explained to Dr. Phil during a 2019 conversation, Chuck could have handled his personal finances a bit differently.
Charles Barkley has had his share of potentially regrettable moments
When anyone spends a great deal of time in the public spotlight, they're bound to commit at least one misstep. Barkley, however, has had more than his share of potentially regrettable moments over the years.
As a purely sporting regret, Sir Charles never managed to win an NBA championship. While that's provided plenty of ammunition for Shaquille O'Neal to needle his coworker, it's only the tip of the iceberg.
During his playing career, Barkley was no stranger to controversy. In one infamous incident, he tried to spit on a fan only to miss and hit a young girl in the crowd. He also got into his fair share of fights, played a game while he was drunk, and announced to the world that he was not a role model.
The former NBA forward has also found himself in trouble away from the court. He's a noted gambler and, as documented by a 2009 AP report (h/t ESPN), he "was sued by a Las Vegas Strip casino for failing to pay $400,000 in gambling markers, or loans." The same story also noted that Barkley pleaded guilty to a DUI, "served three days in jail, paid $2,000 in fines and attended an alcohol treatment program."
Sir Charles shared his 'biggest mistake' with Dr. Phil
Despite that assortment of potentially regrettable moments, Chuck didn't consider any of them the "biggest mistake" he ever made. As explained during a 2019 conversation with Dr. Phil, his most notable misstep was something a bit more personal.
"When we first met, I asked you a question," Barkley said on the Phil in the Blanks podcast. "We were in Vegas, and I said, we were just sitting there talking, and I said, 'Why do you say [that] money don't solve money problems?' And you explained to me, you said, 'Yeah, you can't pay your way out of money trouble.'"
That comment, it seems, hit home for Sir Charles. While NBA stardom comes with plenty of cash, it also left the forward in a less-than-ideal situation.
"That's probably the biggest mistake that I've made in my entire life," Barkley continued. "You know, I probably got $4 million I gave to friends who I shouldn't have. You know, you get all this money, and you want your friends to like you. But just giving people money, number one, you become an enabler. But it eventually always ruins your relationship because if you give somebody $500,000, the first time you tell them no, they hate you."
Even with that mistake, Charles Barkley's net worth is still in good shape
As Dr. Phil and Barkley discussed, plenty of professional athletes have faced a similar situation. When you make millions of dollars in the blink of an eye, acquaintances come out of the woodwork looking for a few bucks. Thankfully for the former forward, he realized the error of his ways.
"I had to learn a very valuable lesson," Sir Charles said. "I had to learn the word 'no.' You had to lose a lot of friends and not feel bad about it. I always tell people, 'Deep down, everyone wants to be liked. But you can't.'"
While it's impossible to know what things are really like behind the scenes, Barkley seems to have lived up to his word. Though he gave that $4 million to friends and lost millions more gambling, Celebrity Net Worth still estimates his fortune at $50 million. His lucrative TNT gig should also keep the money rolling in, albeit at a lower level than if he were still playing.
When you see him on television calling out players, trading barbs with Shaq, and reminiscing about his time in the NBA, Barley seems like a larger-than-life, untouchable character. Hearing him talk about giving money to friends in an attempt to be popular, though, serves as a poignant reminder that beyond the glitz, glamor, and million-dollar net worths of the NBA, everyone is still a human.
Sir Charles is no exception.
How to get help: In the U.S., contact the National Council on Problem Gambling helpline at 1-800-522-4700.