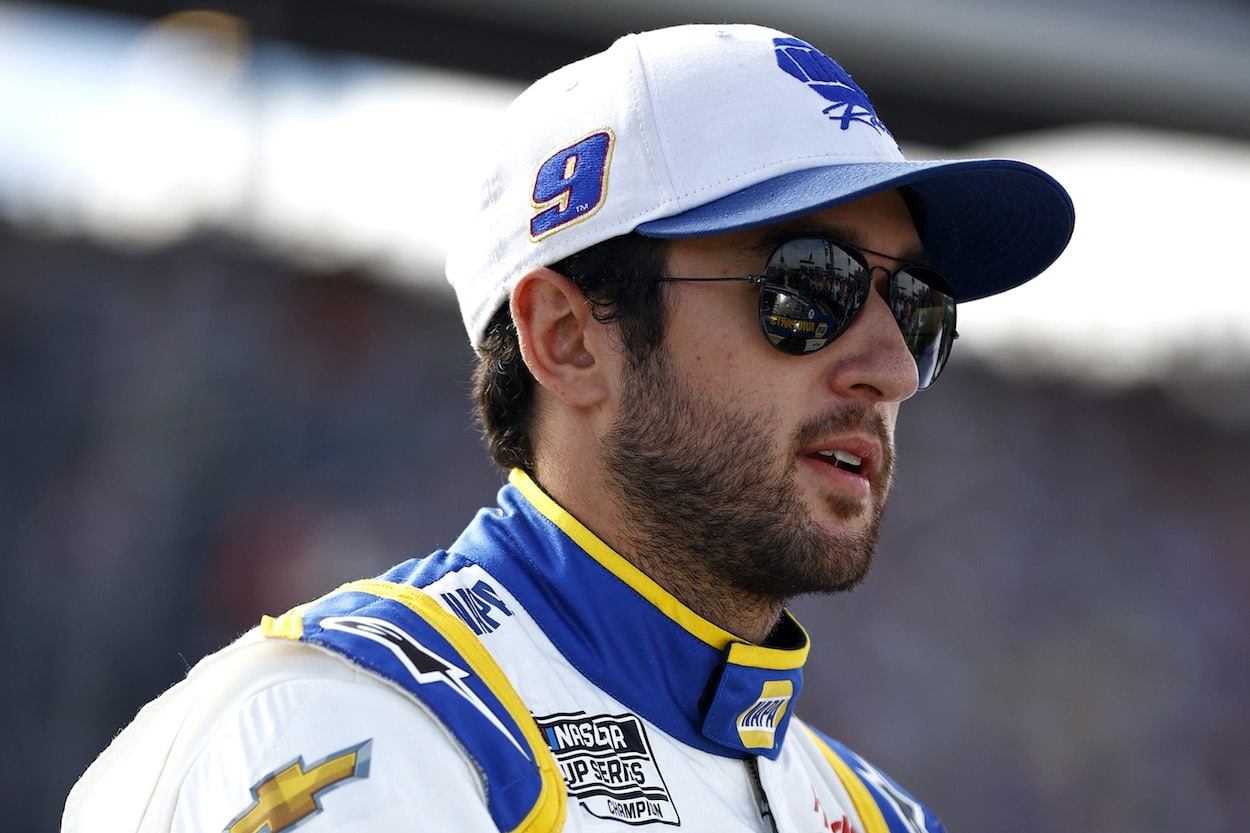 Chase Elliott Candidly Admits He Has Concerns About the Future of NASCAR
Chase Elliott admitted this week in an interview that he has concerns about NASCAR's future and hoped officials aren't too hard-headed to listen to feedback from those who know the sport best.
Chase Elliott has been the NASCAR Cup Series' most popular driver for the last four years. He won the 2020 championship. This season he's been one of the best drivers with a pair of wins and leads in the points standings. Those things are all in the present or the recent past. 
When it comes to the future, the Hendrick Motorsports driver has concerns about the sport. He admitted as much this week during an interview, where he identified one specific area that worries him the most.  
Chase Elliott destined for NASCAR greatness at a young age
Chase Elliott was always destined to be a NASCAR Cup Series driver. As the son of Hall of Famer Bill Elliott, he grew up around racing and was taught at an early age to treat it like a business.
"When I was growing up racing, he always made it very clear, there's a lot that goes into this," Elliott said last year while promoting his Chase documentary. "He made me appreciate the larger picture of just how much goes into racing. It's not a cheap thing to go do. When you start racing cars, there are other people depending on these race shops and these race teams and that's their livelihood. They have families at home. There's a lot of people that are involved and I think more than anything just respecting the bigger picture. 
"Even as a kid, I feel like we always tried to go to the race track, it was very clear, if we were at a race track, we were there to race. We weren't there to chit-chat. We weren't there to be in the clique and go walk around with everybody and talk about everybody else and hang out and gossip. We were there to race. We always parked away from everybody else. Kind of came and did our thing and left. I have always appreciated that. I think it gave me a good perspective of things and kept my head in the game and helped me learn quicker."
His career numbers reflect someone who treats the cockpit of a race car as his office. At just 26 years of age, he's earned a combined 20 wins between the Xfinity and Cup series, including a pair of titles (Xfinity – 2014, Cup – 2020). 
Elliott has concerns about sport's future
As someone who was born to race and has continued a family tradition, it's understandable that Elliott would want to pass on that same passion to the ones that follow. This week during an interview with The Athletic's Jeff Gluck in his "12 Questions" column, the HMS driver was asked what concerned him most when thinking about NASCAR five years down the road.
"What's concerning to me is I don't want the industry to be so set in this Next Gen car and how it sits currently — I don't want the people who designed it, who came up with it, to get so hard-headed and set in their ways to not be willing to make changes and better our racing at these different tracks," Elliott said. "Because this is a learning process, and I think you have to be willing to change this thing a little bit as time goes on, to put on the best racing product we can.
"It concerns me we're gonna get to a point of, 'This is the way we designed it, we're gonna make this work.' And we're going to end up swallowing our pride because we want to push this thing really, really hard and not be willing to adapt and make changes to put on a really good race at each track we go to. Because it has been really a tale of two cars from some of the racetracks we've been to, to others. We've had some good races and we've had some horrendous races this year, frankly, and I just think we have to be careful that we're not too hard-headed to be willing to adapt and better our shows."
Pleased with NASCAR's recent moves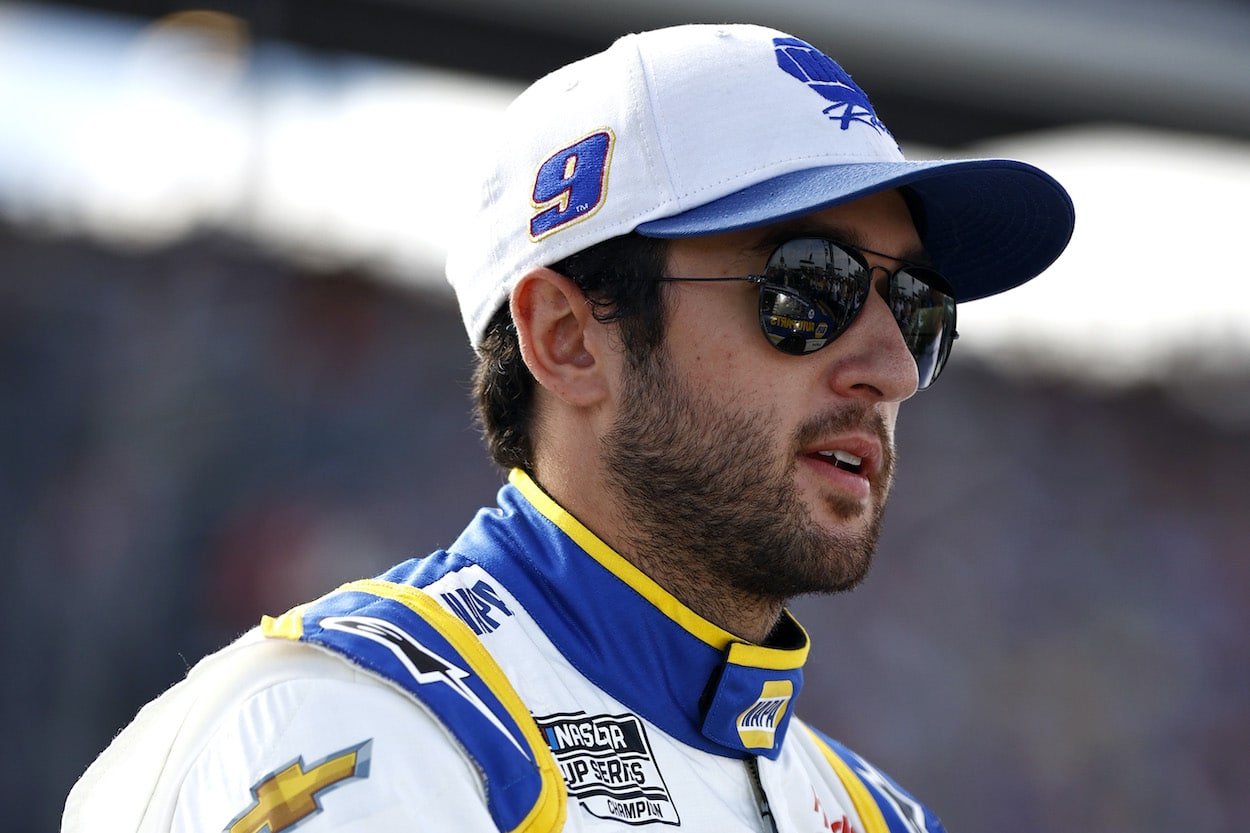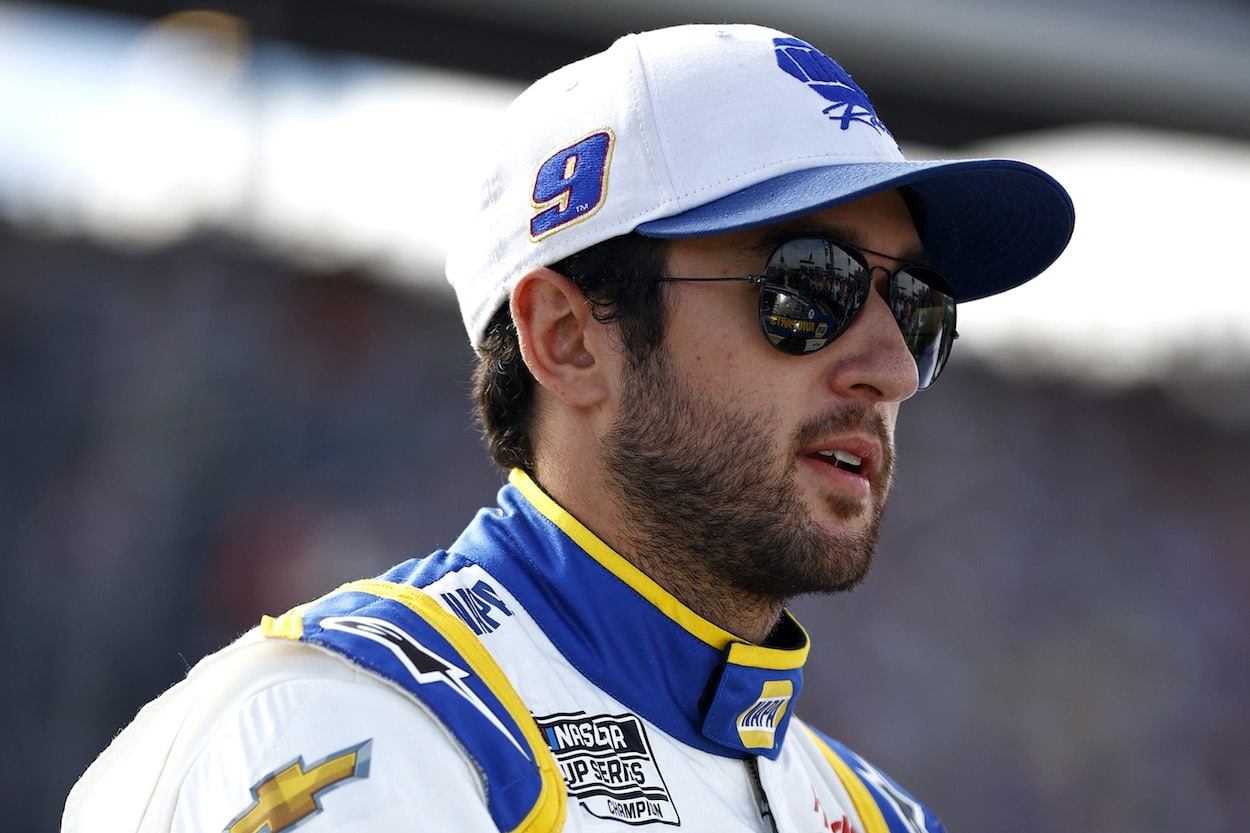 While Elliott expressed concern with NASCAR officials being stubborn in the future and not adjusting the Next Gen car when necessary, he also admitted in that same interview how he is pleased with the sanctioning body for its willingness to make changes recently, specifically, trying out different venues.  
"I'm the most optimistic from the side of things that we've been trying new places and new things out. We're not scared to do that as an industry," he said. "Coming to a new track such as Gateway. We've visited new places over the last couple years, but it seems like most of them had been road courses. It's nice to come to an oval. I would love to continue to expand that and race at some different ovals we have around the country and see what markets we could potentially have an impact on. I think we've had a great impact on this market (in St. Louis) judging by the fans and the people I've seen."
Chase Elliott is NASCAR's most popular driver for a reason. If NASCAR is smart, they'd intently listen to his suggestions on the future, knowing that he's representing a large portion of the fan base, and more importantly, he has a solid understanding of the sport as a business because he's viewed it from that perspective since he first sat behind a wheel.
Like Sportscasting on Facebook. Follow us on Twitter @sportscasting19 and subscribe to our YouTube channel.