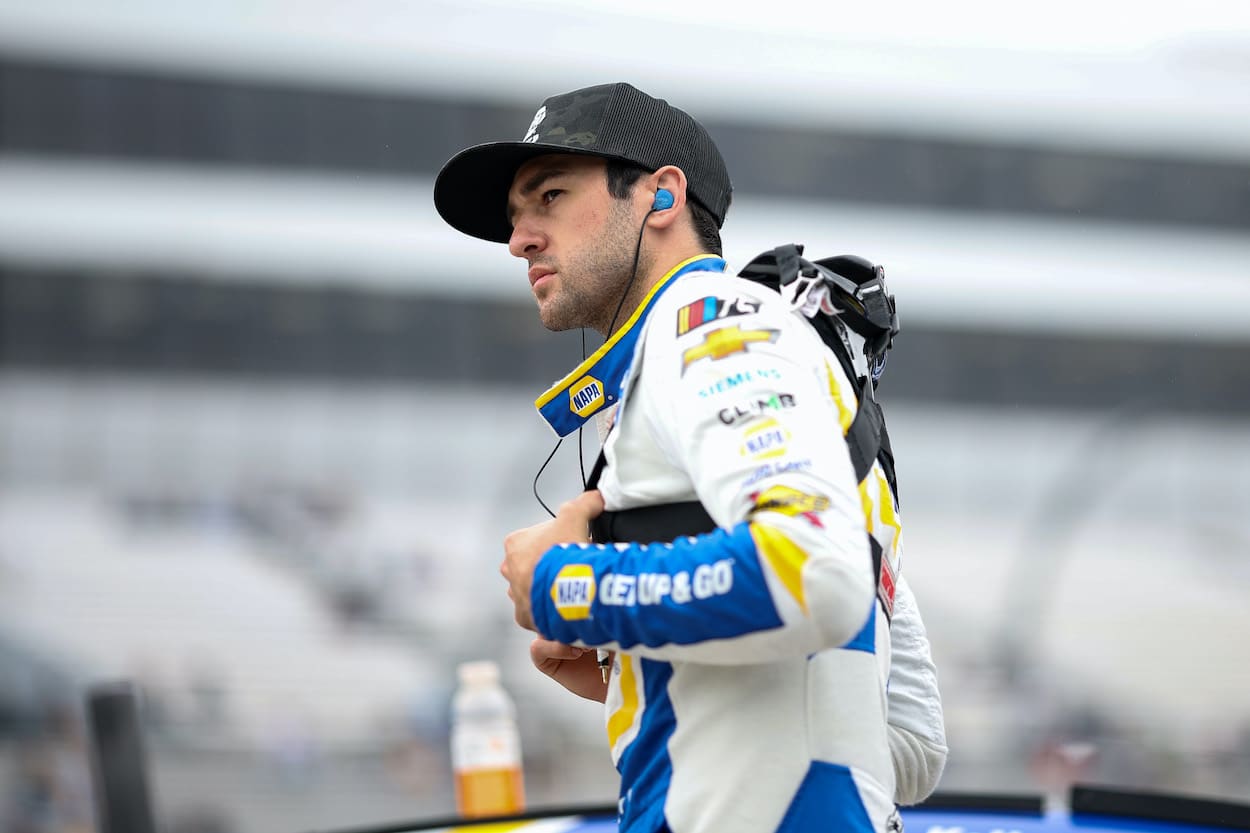 Chase Elliott Expresses Serious Concern for Drivers' Safety After Seeing Photos and Data on Kyle Larson-Ryan Preece Crash
Chase Elliott didn't hold back this weekend at Dover, voicing his concerns about driver safety in the Next Gen car.
Chase Elliott hasn't ever been an outspoken driver in the garage, even though he's the sport's most popular. He's let his on-track actions do the talking early in his career.
However, in the last two seasons, the Hendrick Motorsports driver has been more vocal, sharing his thoughts about the Next Gen car on both its performance and safety concerns of the drivers. 
On Saturday at Dover, it was the latter, as the 2020 Cup Series champ met with the media and addressed the car's most recent issues, which arose in last weekend's violent crash at Talladega involving teammate Kyle Larson and Ryan Preece, and acknowledged that it concerned him on a "multitude of levels."  
Chase Elliott spoke up on safety in 2022 
Chase Elliott got a two-for-one special last September at Texas when he experienced two common issues with the Next Gen car in its first year, including a blown tire and his car catching on fire. 
The following weekend at Talladega, and a few days after Alex Bowman was ruled out after sustaining a concussion from an innocuous-looking rear impact in that same Texas race, Elliott was asked about safety in the car and what the drivers were thinking with another one out due to concussion. 
"I don't feel like we should have been in this position to begin with to need to go forward," Elliott said. "We should have gone forward with a new opportunity at a new car in my opinion. You have all these years of experience and knowledge and time of racing and crashing these cars and teams working on them and building them. 
"It just blows me away that we can have something new in 2022 that offers all this technology and all this time and experience of so many super-talented people in this sport, and we allow it to go backwards. Especially with safety, it's just super surprising to me that we allowed that to happen but we did. Now it's just about how do we go forward from here, making sure we're making the right choices to improve what we have and keep things like what happened to Alex this week from happening and what happened to Kurt."     
Elliott expresses serious concern at Dover
This offseason, NASCAR addressed the rear clip of the car to make it crumple easier. There haven't been any reported issues involving rear impacts in 2023. 
While a step in the right direction, what happened last weekend at Talladega in the violent crash between Larson and Preece revealed other vulnerable areas remain — namely, the passenger-side door and the front of the cars. 
Elliott was asked about that scary Dega crash this weekend before the race at Dover. And he didn't sugarcoat what was on his mind.
"It's not great, right? I mean, at the end of the day, you look at that thing. I haven't seen it in person. We tested Loudon this week. I wasn't at the shop on Monday but from what I've heard and the pictures I've seen, certainly a bit concerning on a multitude of levels," he said. "I'm disappointed in that. Personally, you know, last year it was like, well, we're not; the softer hits were a problem, but that's in preparation for a bigger hit being covered."
"And from the data I heard he was only doing 130, so what happens if he's doing 180 or 160? I definitely think that's concerning but I also think probably more of a conversation on how to move forward outside of this room and we'll get it better where we can be productive on it and not just sit here and run my mouth."
NASCAR taking it seriously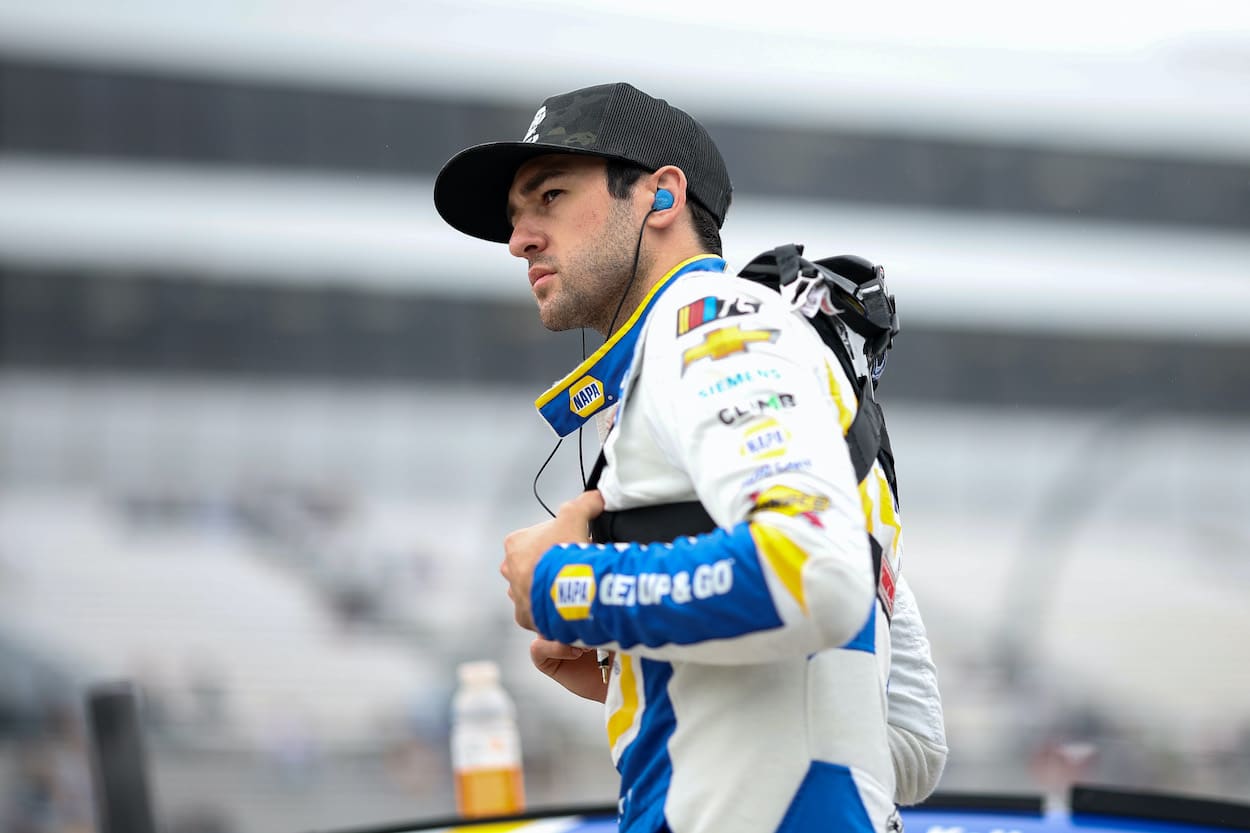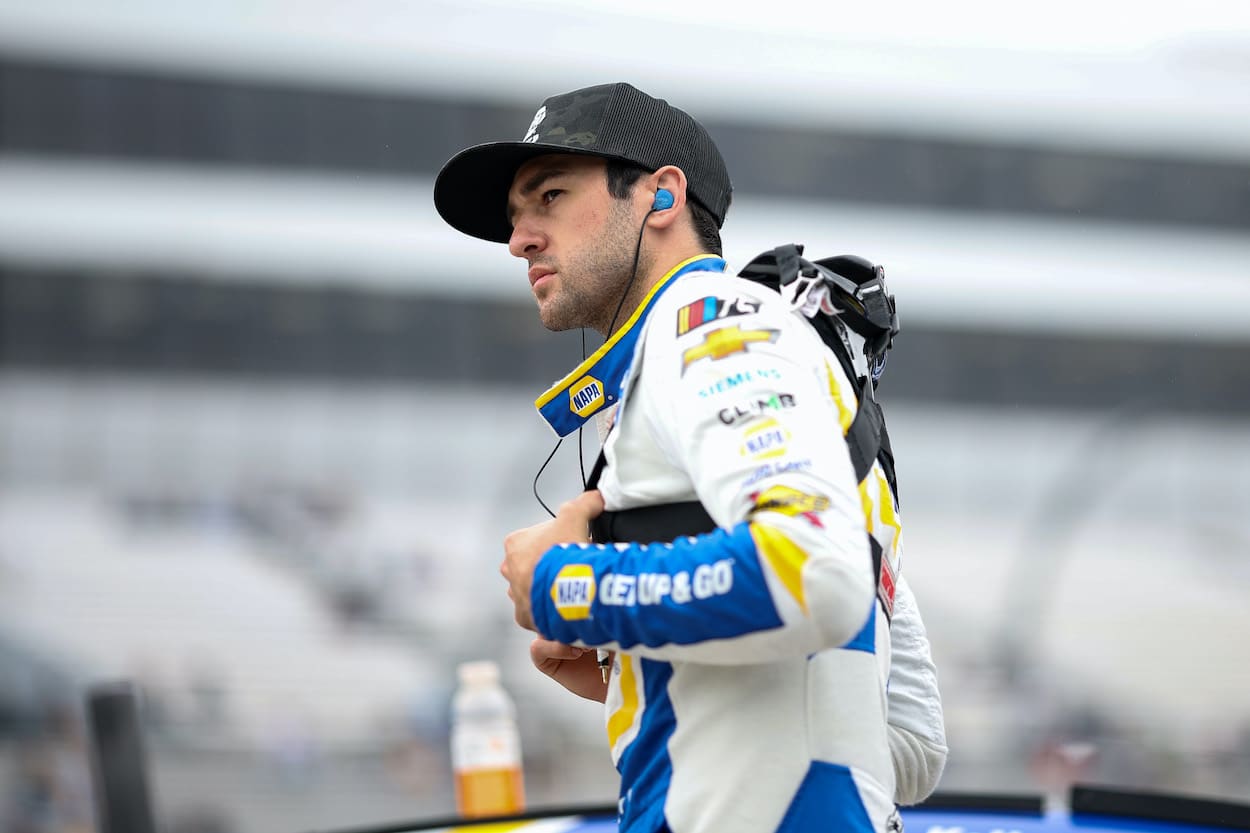 Following last week's crash, NASCAR brought both cars back to the R&D Center for a more detailed inspection of what went wrong, focusing on the serious damage to the passenger side of the No. 5 car. In addition, both drivers also visited with sanctioning body officials and offered their feedback on their perspectives in the accident.
That's a positive step in identifying the issues and hopefully solving and preventing them from happening in the future. Until that happens, you can expect drivers, including Elliott to speak up and hold NASCAR accountable in correcting issues with the Next Gen car that should have never happened in the first place.
For the latest breaking news and information about NASCAR's three national series, check out @kdsportswriter on Twitter.