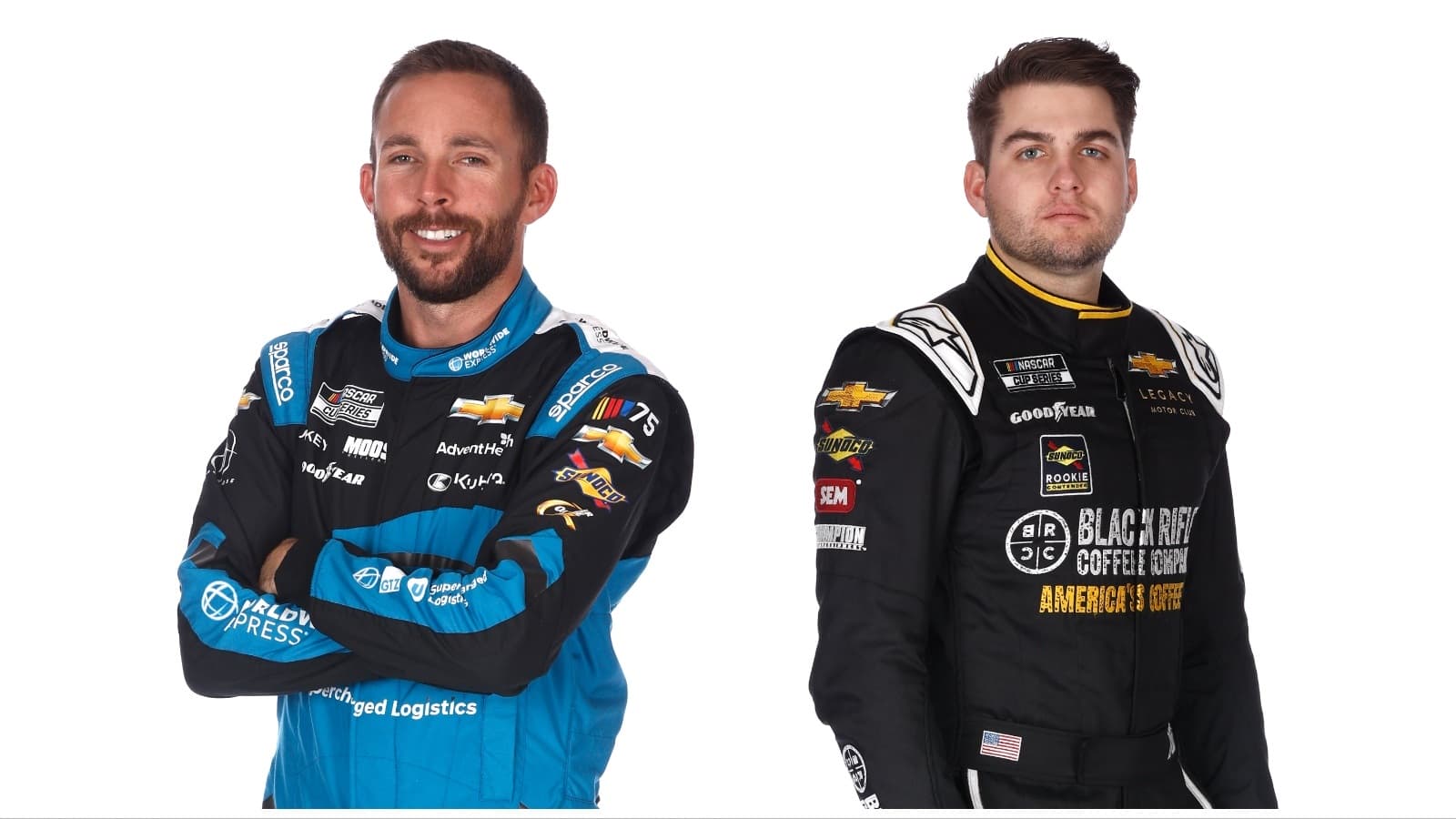 NASCAR Asked Ryan Preece and Kyle Larson, but Ross Chastain and Noah Gragson Should Do the Explaining
Ross Chastain and Noah Gragson were key contributors to the Talladega wreck involving Kyle Larson and Ryan Preece.
Overtime finishes on superspeedways like Talladega are compelling viewing, but I admittedly tuned out a little bit mentally while processing the incredibly violent collision between Ryan Preece and Kyle Larson.
When I saw the right side of Larson's car, my thought apparently matched that of NASCAR officials: If Larson's car had been running down the track instead of up, the hit would have been to the driver's door and might have killed him.
And this was in the safest car ever.
Kyle Larson's car suffered major damage at Talladega
NASCAR routinely impounds some Cup Series cars each weekend and ships them to its R&D center for a teardown. What's often implied is that officials thought the car performed too well. There's also the occasional vindictiveness, like when NASCAR took the cars of Alex Bowman and William Byron days after Hendrick Motorsports scored a partial win of its appeal over hood louvers penalties.
In Sunday's instance, it was purely a matter of safety when NASCAR impounded Kyle Larson's car. The right side of the No. 5 Chevy absorbed such a vicious hit that safety features that should never fail did fail.
Larson's car went sliding out of control down Talladega's steep banking and then back up into the path of competitors still at full speed or close to it. Ryan Preece's No. 41 Ford registered a direct hit on the right side of the No. 5 Chevy. The force caved in the door and mangled one of the four bars on Larson's roll cage.
While the bar did its part by absorbing energy from the impact, it was not supposed to cave the way it did. Had the hit and damage occurred on the driver's side, the damaged door and roll cage would have struck Larson. Injuries would have been a certainty, and death – something that has not happened in the Cup series since 2001 – could have resulted.
NASCAR spoke to Kyle Larson and Ryan Preece
NASCAR did not impound Ryan Preece's car while at Talladega but did ask Stewart-Haas Racing to ship it to the R&D center after the team returned home. In addition, officials asked to meet with Preece on Wednesday. They wanted to go through race footage and car data with him, just as they did with Kyle Larson, to understand what they saw and how they reacted.
"Obviously, we don't ever want to be in a 'what happened' situation where we have bad conversations," Preece said, according to Racer.com. "We're very lucky that Kyle and I can go over there, and we can use this as a moment to continue evolving this car and making it better."
Speaking to Preece and Larson was prudent. Hopefully, NASCAR officials went deeper. For starters, they should also be speaking with Ross Chastain and Noah Gragson, and those conversations should be one-sided rather than a give-and-take. Chastain and Gragson have reputations for aggressive driving, and each made a move directly responsible for the Larson-Preece wreck.
Ross Chastain made an aggressive move in overtime
There were three significant incidents late in the GEICO 500 at Talladega. First came a seven-car crash three laps from the scheduled finish. Next came another seven-car wreck, the one that took out Kyle Larson and Ryan Preece in the first overtime. Finally, five cars wrecked with the white flag out, setting up Kyle Busch to win under the caution flag.
The Larson-Preece episode didn't begin with them but rather with Ross Chastain. Ryan Blaney and Noah Gragson restarted out front, and Chastain was situated behind Gragson on the outside. When Gragson drifted, Chastain saw enough room to squeeze between the leaders.
The problem was that he had a little more than a foot of air to the left but no room next to the No. 42 Chevy, and Gragson was already coming back down the track by the time the No. 1 Chevy was just inches into his quarter-panel.
Ross Chastain wasn't wrong, but that doesn't mean he was smart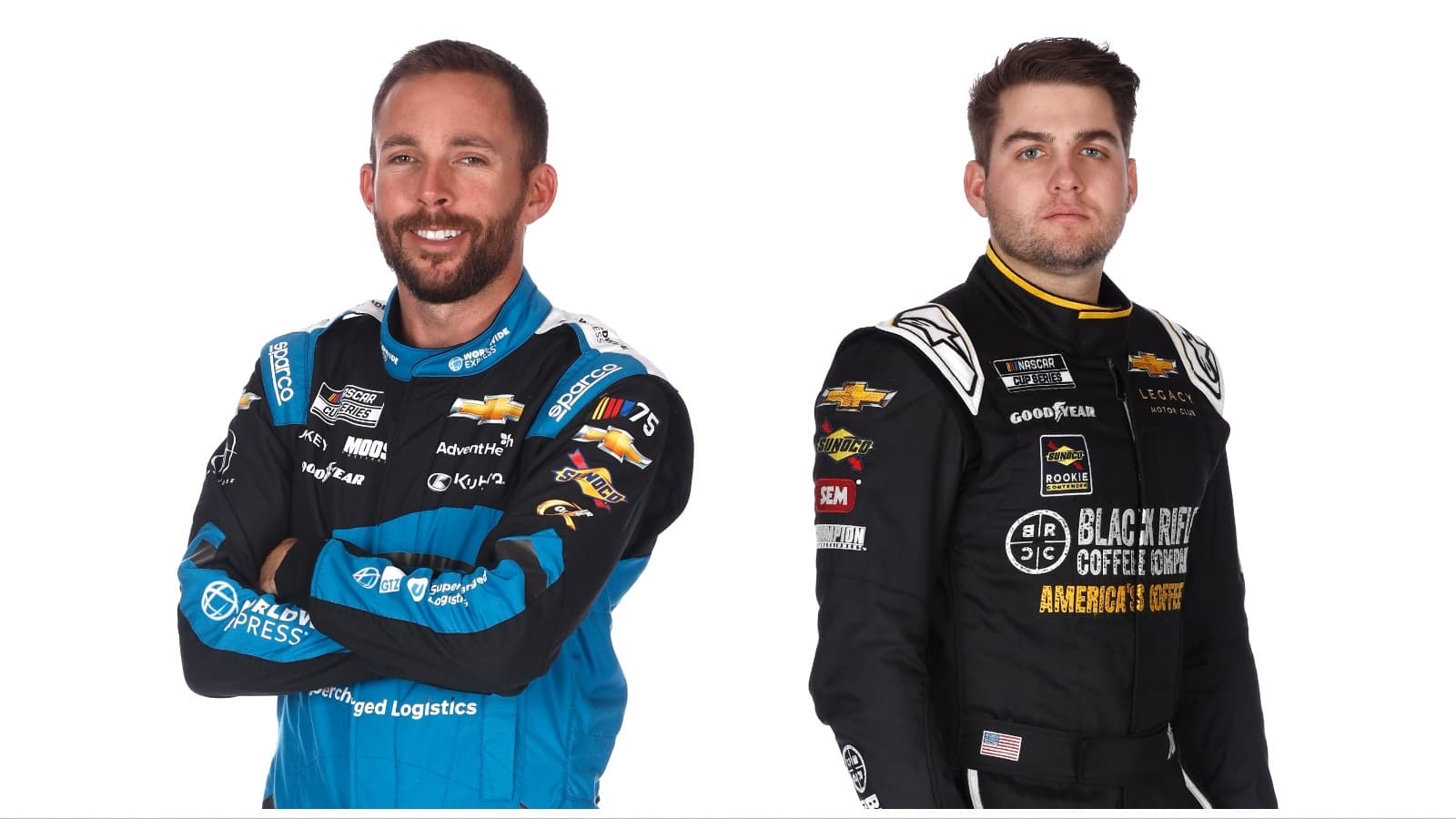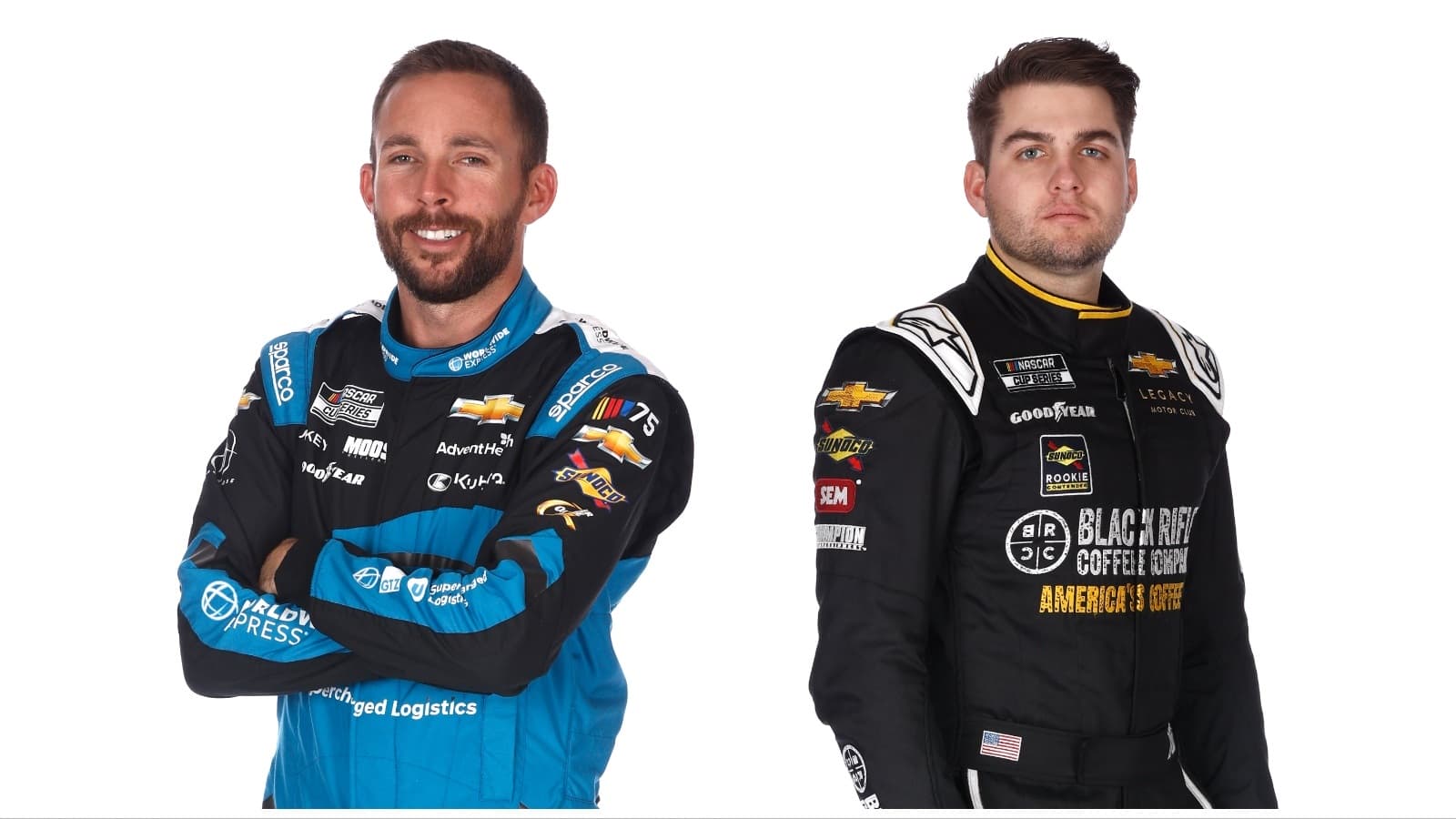 Ross Chastain had to know he was making a low-percentage move. In fairness to him, however, he was close to pulling it off. But Noah Gragson kept moving down, and he got himself sideways by effectively putting his door into Chastain's front bumper. That launched Gragson into the outside wall and started the chain of events.
Kyle Larson, who began the sequence third on the outside, could reasonably project what was about to unfold once Chastain started pulling up next to Gragson, so he attempted to follow. Either a rub against Gragson's car, now going into its spin, or the aero forces sent Larson down the track in front of Kyle Busch and then Kevin Harvick.
All four of Larson's wheels touched grass at nearly full speed. The moment he returned two tires to the apron, he shot back up the track and in front of Ryan Preece. Hindsight says Preece should have been taking a higher line, but the sequence unfolded so quickly that neither he nor his spotter could react.
The force of the collision dislodged Preece's helmet visor, and the cars took huge damage. Somehow, both drivers were able to walk away, though both understood the magnitude of what happened. Preece called it the toughest hit he's ever taken; Larson said he knew he was lucky.
The luck factor is why NASCAR should be talking to Chastain and Gragson.
Even if he pulled even with Gragson, Chastain was going to be three-wide. Ryan Blaney and Aric Almirola were in tandem on the inside, and the overall aerodynamics raised the possibility of a wreck at that point. Whether the unfortunate car starting the incident was the No. 41, 1, or 12, Chastain would almost certainly have gone spinning. So, Chastain had a plan to get from Point A to Point B, but he had minimal likelihood of reaching Point C.
Meanwhile, Gragson showed a lack of awareness. Once he drifted high, opening the door for Chastain, the whole front of the top line was reacting to follow the No. 1 Chevy. Gragson was about to get freight-trained, but even that was a desirable alternative to wrecking himself by trying to reclaim the lane when Chastain was already on his rear quarter-panel.
Had either Chastain or Gragson thought it through, Larson and Preece could have come through untouched.
Got a question or observation about racing? Sportscasting's John Moriello does a mailbag column each Friday. Write to him at [email protected]