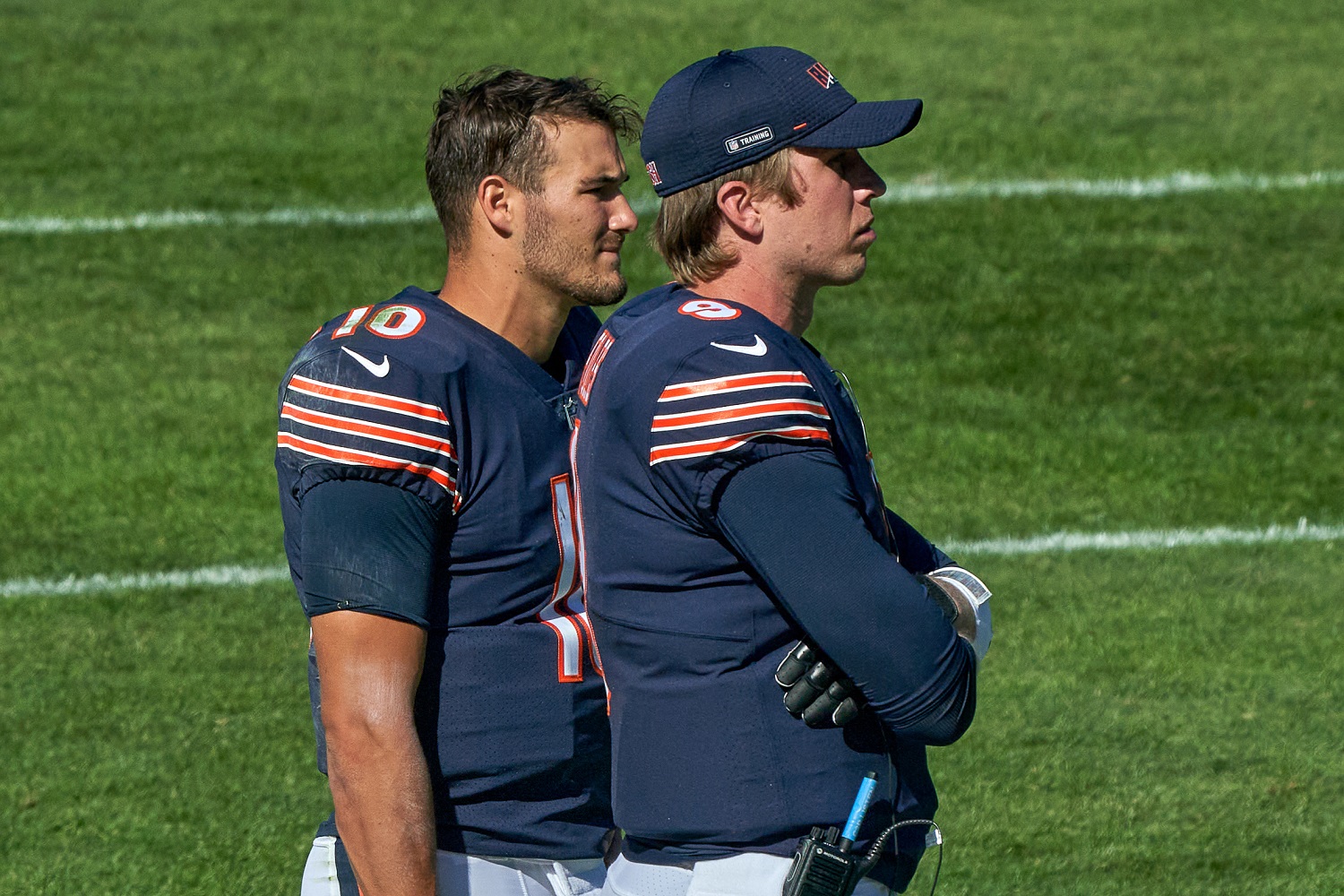 Chicago Bears QB Mitch Trubisky Sounds off on Getting Benched for Nick Foles
Chicago Bears quarterback Mitch Trubisky was benched for Nick Foles on Sunday and had some comments on the matter afterward.
When Mitch Trubisky was named the starting quarterback for the Chicago Bears ahead of the 2020 season, many assumed that it would only be a matter of time before he was benched for former Super Bowl MVP Nick Foles.
With the Bears down by 16 points in the third quarter of Sunday's matchup with the Atlanta Falcons, that scenario became a reality as Foles replaced Trubisky and threw three touchdown passes to lead Chicago to a 30-26 comeback victory.
Naturally, Mitch Trubisky wasn't happy about being benched but seems to be supporting Nick Foles, at least publicly.
After leading the Bears to a 2-0 start, Mitch Trubisky was benched in favor of Nick Foles against the Falcons
At the onset of the league year, the Chicago Bears declined the fifth-year option on Mitch Trubisky, which makes him a free agent following the 2020 season, and traded for Nick Foles, creating a quarterback competition that Trubisky likely wasn't expecting.
Mitch Trubisky has been the Bears' full-time starter since Week 5 of his rookie season in 2017 and was again named the starter for the 2020 campaign. He led a remarkable comeback in the team's opening game against the Detroit Lions, throwing three touchdowns in the fourth quarter to give Chicago a 27-23 win, and then threw two more TD passes in the Bears' 17-13 Week 2 victory over the New York Giants, also throwing two interceptions.
But despite the victories, Mitch Trubisky hasn't been overly accurate. He completed just 55.6% of his passes against the Lions and 64.3% against the Giants. He'd completed just 13 of 22 passes (59.1%) for 128 yards and was very ineffective in third-down situations, converting just one of eight. He had trouble throwing the ball downfield and missed a wide-open Anthony Miller for what would have been a touchdown right before halftime.
With the Bears trailing 26-10 in the third quarter, Trubisky threw an ill-advised interception and Matt Nagy had seen enough. Foles was brought in and got off to a slow start before finding his rhythm to lead the Bears to victory. The Super Bowl 52 MVP threw for 188 yards with three touchdowns and an interception but also wasn't wildly accurate, completing just 16 of 29 passes (55.2%).
Mitch Trubisky says being benched for Nick Foles 'happened out of nowhere'
Following the game, Mitch Trubisky was obviously asked how he felt about being benched and while he certainly wasn't happy about it, he did say that no matter what happens moving forward, he and Nick Foles will continue to support one another as the season rolls along. It's interesting to note, however, that head coach Matt Nagy wasn't the one to tell Trubisky that he was being pulled. That task was apparently given to the Bears' offensive coordinator, Bill Lazor. Here's what Mitch Trubisky had to say on the matter (h/t Heavy.com).
"It wasn't Matt, it was coach Lazor. It kind of happened out of nowhere. He just said: Nick is up, and that was that. I just accepted the news. I had Nick's back like he's had mine. The situation sucked, but it was just the flow of the game, how it was happening, and coach made a decision that he felt was best for the team, and I'm really happy for this team. They battled back and it was awesome to get a 'W'. But it sucks to get news like that, but that's just how it goes. I've gotta control what I can control."

Mitch Trubisky
Trubisky went on to say that he's going to continue to work hard to perfect his craft and will always put his teammates first.
So will Mitch Trubisky be back under center when the Chicago Bears take on the Indianapolis Colts in Week 4?
So who will be the starter for the Bears in Week 4?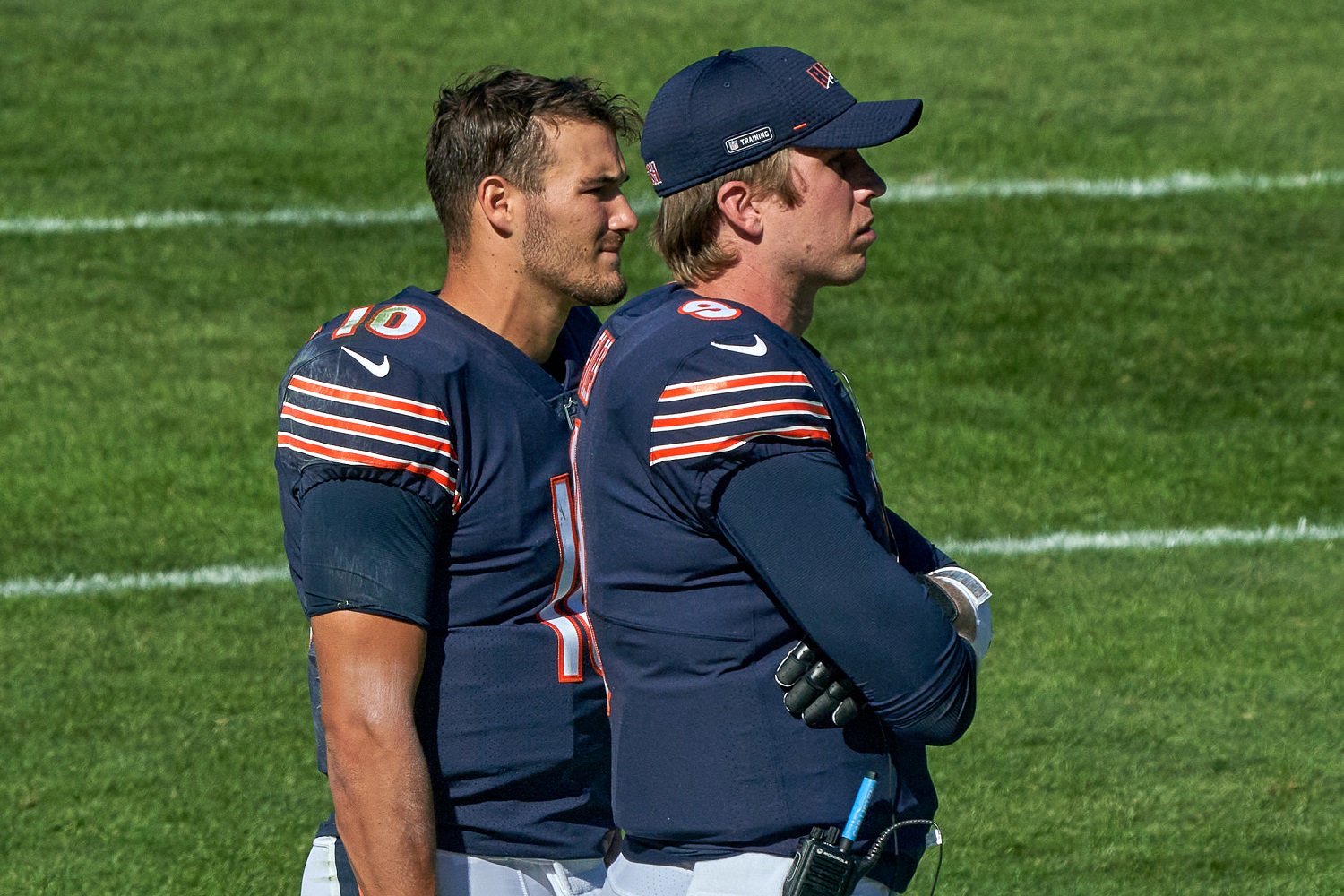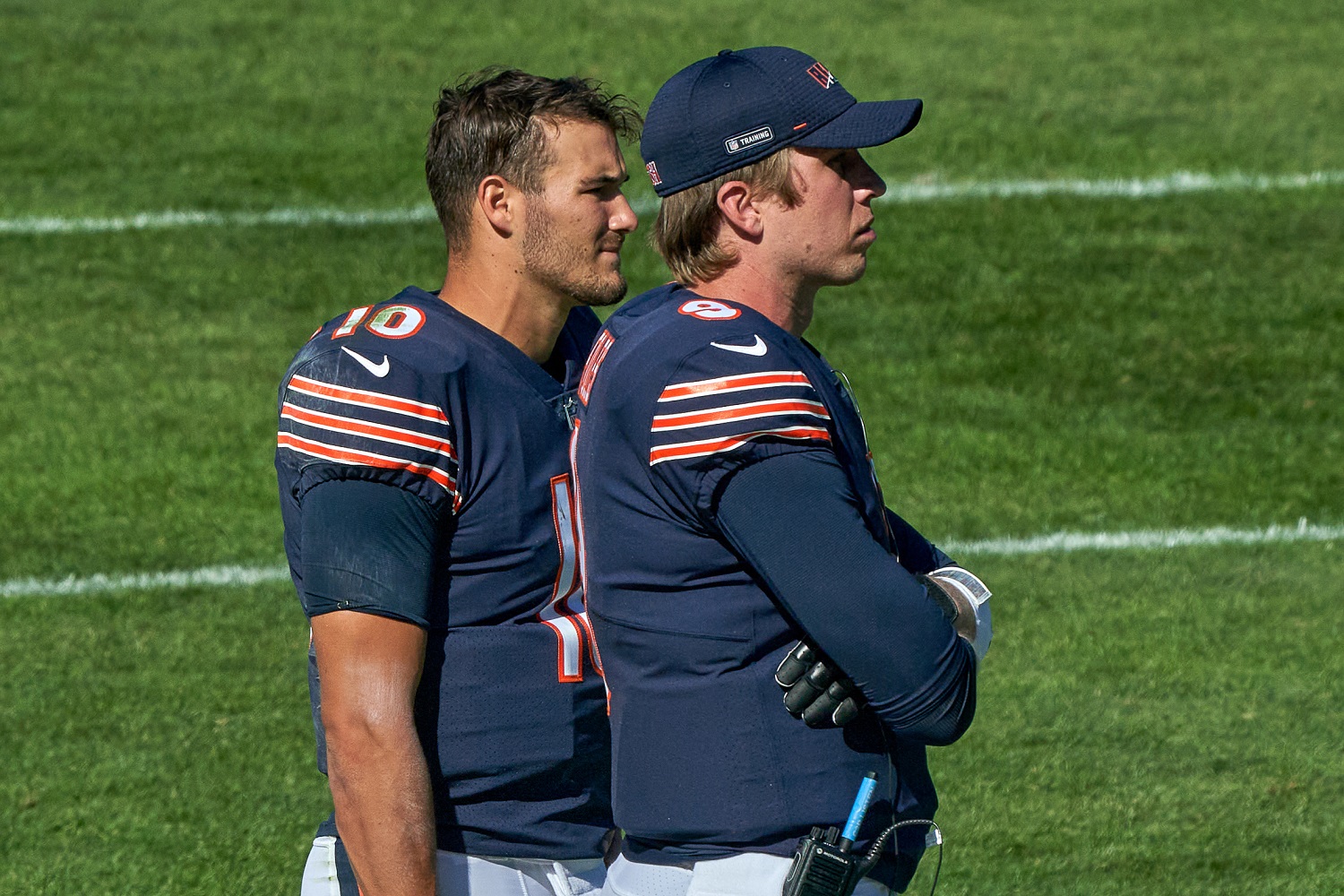 Matt Nagy obviously now has a big decision to make for the Chicago Bears as it pertains to Mitch Trubisky and Nick Foles. The 3-0 Bears host the 2-1 Indianapolis Colts on Sunday at Soldier Field but Nagy wasn't yet ready to name a Week 4 starter following Sunday's victory (h/t ESPN).
"I think that's what we'll do is we'll go back and just kind of enjoy this one right now, and we'll talk through where we're at and what we think is the best decision moving forward. Honestly, we're not there right now.

"But I think that there's something here that we've just got to discuss and just go through and talk through the situation and understand there's these feelings that these kids are going through right now, and I think we just want to enjoy the win right now."

Chicago Bears head coach Matt Nagy
That's the typical response to expect from any head coach after such a decision so Nagy's comments weren't a surprise. But he will have to decide between Mitch Trubisky and Nick Foles at some point this week. We'll just have to wait and see how it plays out.