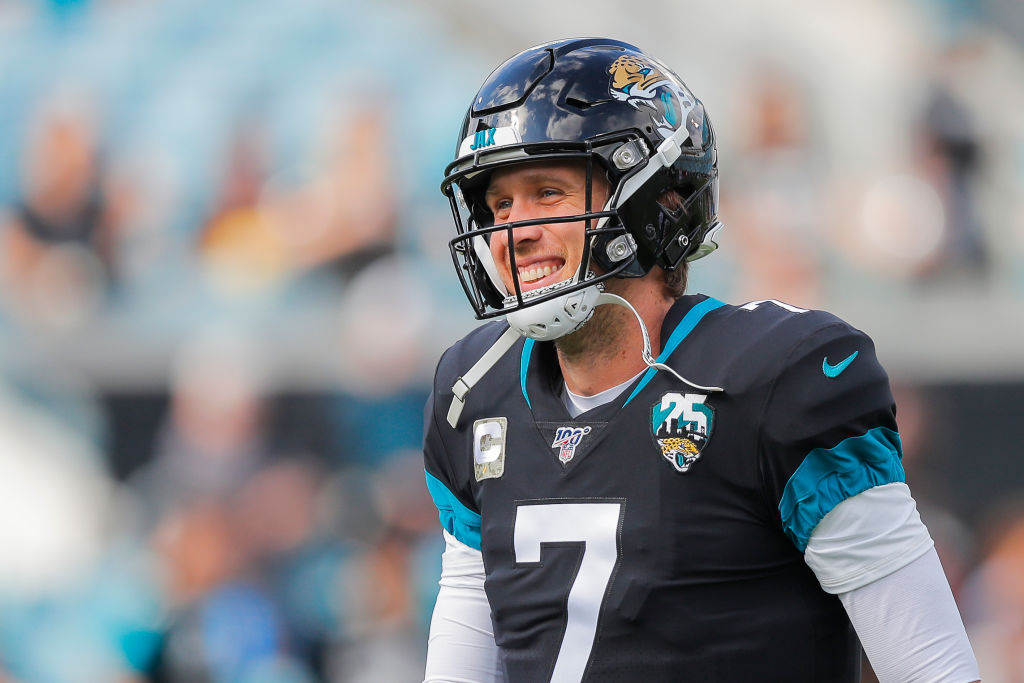 Nick Foles Has Earned an Unbelievable Amount of Money as a Journeyman QB
Nick Foles has been a journeyman quarterback so far in his NFL career. It has ultimately earned him a good amount of money too.
The Chicago Bears officially acquired Nick Foles from the Jacksonville Jaguars on Tuesday. Foles has become an NFL journeyman as he has already played on four different teams in eight seasons. That includes two separate stints with the Philadelphia Eagles and is not counting the Bears. Foles has made a good amount of money being a journeyman, though.
Nick Foles found success in his first stint with the Eagles 
The Philadelphia Eagles selected Nick Foles in the third round of the 2012 NFL draft and he had a good amount of success with them in his first three seasons. After just throwing for 1,699 yards, six touchdowns, and five interceptions in six starts during his rookie season, Foles had a Pro Bowl season during his second year in 2013. 
The Eagles went from 4-12 in 2012 to 10-6 in 2013. Foles went 8-2 as the starter that season and threw for 2,891 yards and 27 touchdowns compared to only two interceptions. 
Philadelphia went 10-6 in 2014 too, but Foles did not play as well. He started in eight games and threw for only 2,163 yards, 13 touchdowns, and 10 interceptions. 
Spending two seasons in St. Louis and Kansas City 
Prior to the 2015 season, the Eagles traded Foles and some picks to the St. Louis Rams for quarterback Sam Bradford. Foles did not play well for the Rams in 2015 as he started 11 games and only threw for 2,052 yards, seven touchdowns, and 10 interceptions. 
In August 2016, however, Foles signed with the Kansas City Chiefs. He was not the team's main starter that season, though, as he only started in one game and played in three overall. 
This led to Foles returning to the Eagles.
Foles led the Eagles to an improbable Super Bowl title
Foles backed up quarterback Carson Wentz during the 2017 season as the Eagles went 13-3 overall. Wentz went down with a season-ending injury in Week 14, though, and Foles became the guy for the playoffs.
First, in the Divisional Round, Foles led the Eagles to a 15-10 win over the Atlanta Falcons. He ultimately threw for 246 yards in the game. Then, he helped lead the Eagles to a blowout 38-7 win over the Minnesota Vikings in the NFC Championship Game, helping them reach the Super Bowl. Foles threw for 352 yards and three touchdowns in that game. Then facing the dynasty that was the New England Patriots, Foles led the Eagles to a 41-33 Super Bowl win. He had 373 yards and three touchdowns in the win.
Foles only started in five games for the Eagles in 2018. However, Wentz could not play in the playoffs again. Foles helped lead the Eagles to a win in the Wild Card round that year, but they ultimately lost to the New Orleans Saints 20-14 in the Divisional Round.
Signing a massive contract with the Jaguars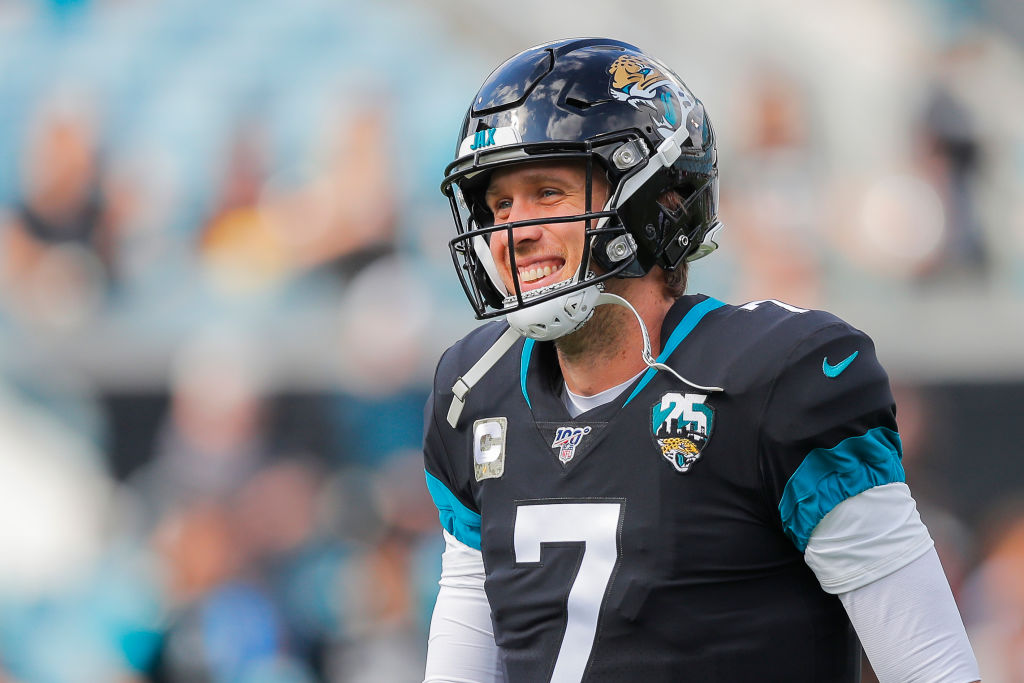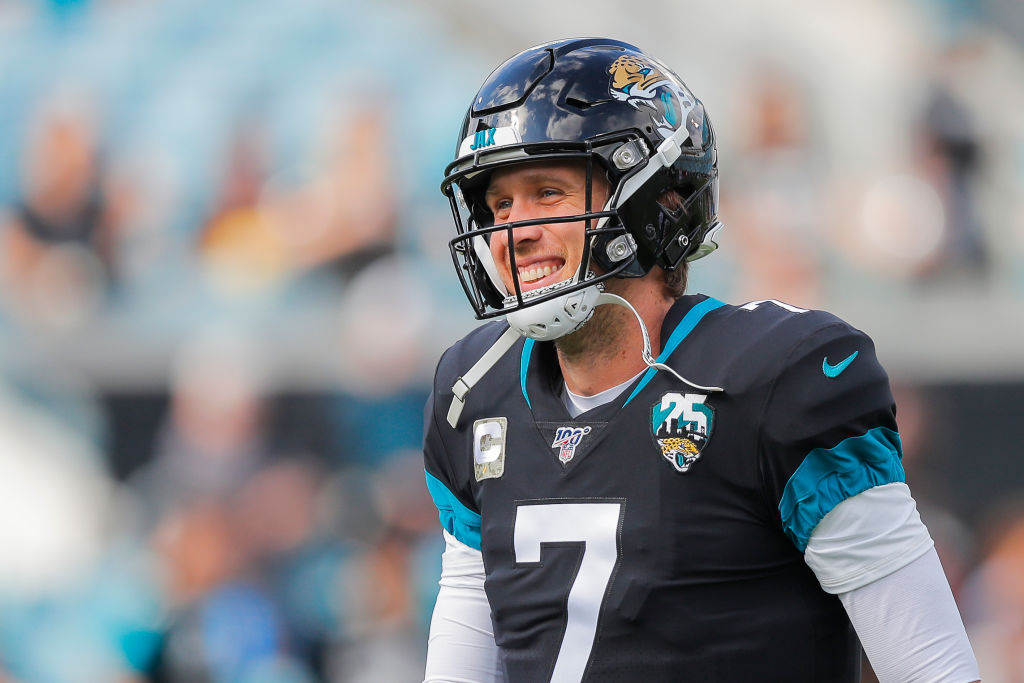 Because of his play with the Eagles, the Jacksonville Jaguars signed Foles to a huge contract in 2019. It was a four-year deal worth $88 million and over $50 million was guaranteed, according to ESPN's Adam Schefter. 
Foles got hurt in Week 1, though, and then after returning in Week 11, the Jaguars benched him in Week 13. Foles only threw for 736 yards, three touchdowns, and two interceptions in 2019. 
This led to the Jaguars trading Foles to the Bears for a fourth-round draft pick in a deal that was just finalized this week. 
Foles has made a lot of money in his career
Playing for four teams so far in his NFL career, Nick Foles has been well-compensated by each of them. Overall in his eight seasons in the NFL, Foles has earned $62.4 million. He earned almost half of that just last season with the Jaguars, though, as he made $30.5 million in Jacksonville in 2019, according to Spotrac. 
He will earn a good amount of money in 2020 too as he is set to earn $15.6 million in Chicago. There is a potential out in Foles' contract for the 2021 season, but if he does play for the Bears in 2021 and 2022, he is set to make over $20 million each season. 
Additionally, the $30.5 million Foles made last season was the fifth-most of all the quarterbacks in the NFL. He made more total cash than Aaron Rodgers, Tom Brady, Drew Brees, and Patrick Mahomes. 
Foles has certainly made a lot of money to go with his good amount of success in the NFL. After a down year in 2019, though, hopefully, Foles gets an opportunity to make more money by having a bounce-back year in 2020.