Chris Long Won Twitter With 4-Word Message Roasting NFL Player
Chris Long played 11 seasons in the NFL. He won two Super Bowls, one with the New England Patriots and another with the Philadelphia Eagles. He retired after the 2018 season but still manages to keep winning. His latest victory came on social media with a four-word message.
Chris Long's football career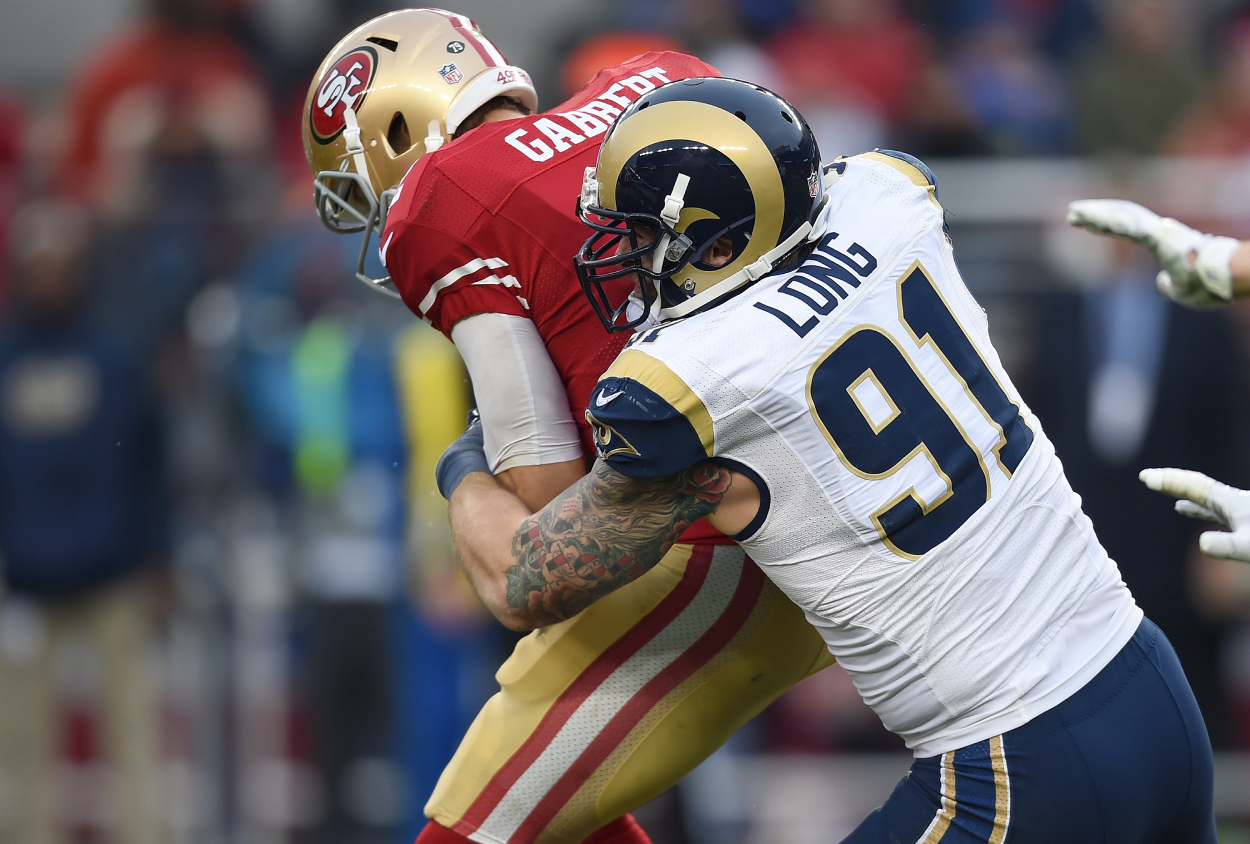 Long has always had football in his blood. The oldest of NFL Hall of Famer Howie Long's three sons, he played his college football at Virginia. A 6-foot-3, 270-pound defensive end, Long was the second player selected in the 2008 NFL draft, taken by the St. Louis Rams. He is the godson of Terry Bradshaw.
Long played the first 11 years of his NFL career with the Rams. He showed his durability by playing in all 16 games through the first six years in the league. His best season came in 2011 when he racked up a career-high 13 sacks and had a career-tying best 15 tackles for loss. He followed that season with an 11.5-sack performance in 2009.
Long moved on to the New England Patriots for the 2016 season. He played in all 16 games and earned the first of his two straight Super Bowl rings. The following year, he earned his second ring with the Philadelphia Eagles in Super Bowl 52, where they defeated the Patriots.
Long had a little fun at Mark Ingram's expense
RELATED: XFL Player Follows in Chris Long's Footsteps With Unbelievable Donation
Long has always had a sense of humor, and it was on display this week on social media. When Mark Ingram II, a running back for the Houston Texans couldn't find his luggage after a recent flight, he took to Twitter to voice his displeasure with United Airlines. He called out the airline, saying he no longer wanted to fly with them.
"Hey @united y'all just gon not put my checked luggage on the plane?!," Ingram tweeted. "I have appearances and events and now I have no clothes. Smh. I tried y'all and ima try to avoid it from here on." That's when Long stepped in.
Using his verified account, Long changed his profile picture and his name to make it look like United Airlines. He jumped in with a four-word message that had the Twitter world in hysterics. "You're rich. Buy clothes," he wrote, giving the appearance United had responded.
Long's tweet had Twitter talking for quite some time
Long's four words went pretty far. He had many people believing the airline had responded, and some were blasting United. The airline did eventually respond and played along, tweeting, "United blue looks good on you, Chris. It's still Chris, right?."
The airline confirmed it had reached out to Ingram so it could get him his bag. In the end, they were all happy, including Ingram, who did eventually get his clothes.
"Ok I give credit where credit is due @united!!" Ingram said on Twitter. "I called y'all out, and you answered the challenge above and beyond. I appreciate the hospitality and execution in delivering my bag to me quickly. And by the way I'm flying the friendly skies with @united tomorrow!"