Chris McAlister Made Nearly $60 Million — Then Moved Back in With His Parents
Like many of his fans, Chris McAlister hit hard times during the Great Recession.
A standout cornerback on Ravens defenses with Ed Reed and Ray Lewis, McAlister had an extremely underrated career. That alone couldn't save him in his post-football career.
Only three years after he played his final snap for the Baltimore Ravens, McAlister moved back in with his parents and depended on their money. This is his story.
Chris McAlister was a standout cornerback
RELATED: Ray Lewis Reveals the Most Painful Injury He's Ever Had
Related post url: 
The Baltimore Ravens personified what it meant to be a defense-first team.
Despite starting middling quarterbacks like Kyle Boller and Trent Dilfer, Baltimore's defense carried them to the playoffs each year. The Ravens had players like Chris McAlister, an All-American cornerback from the University of Arizona, to thank for that feat.
The 10th overall pick in the 1999 NFL draft and son of former Patriots running back James McAlister, Chris McAlister created his own 'no-fly zone' in Baltimore. McAlister snagged nine interceptions in his first two seasons, the second of which ended in a Super Bowl trophy.
The duo of McAlister and young linebacker Ray Lewis provided the Ravens with only one losing season from 1999-2004.
McAlister played in Baltimore from 1999-2008. He played two games for the New Orleans Saints in 2009, but the team cut him that December.
Two months later, Drew Brees and the Saints won Super Bowl 44.
McAlister had an underrated career in Baltimore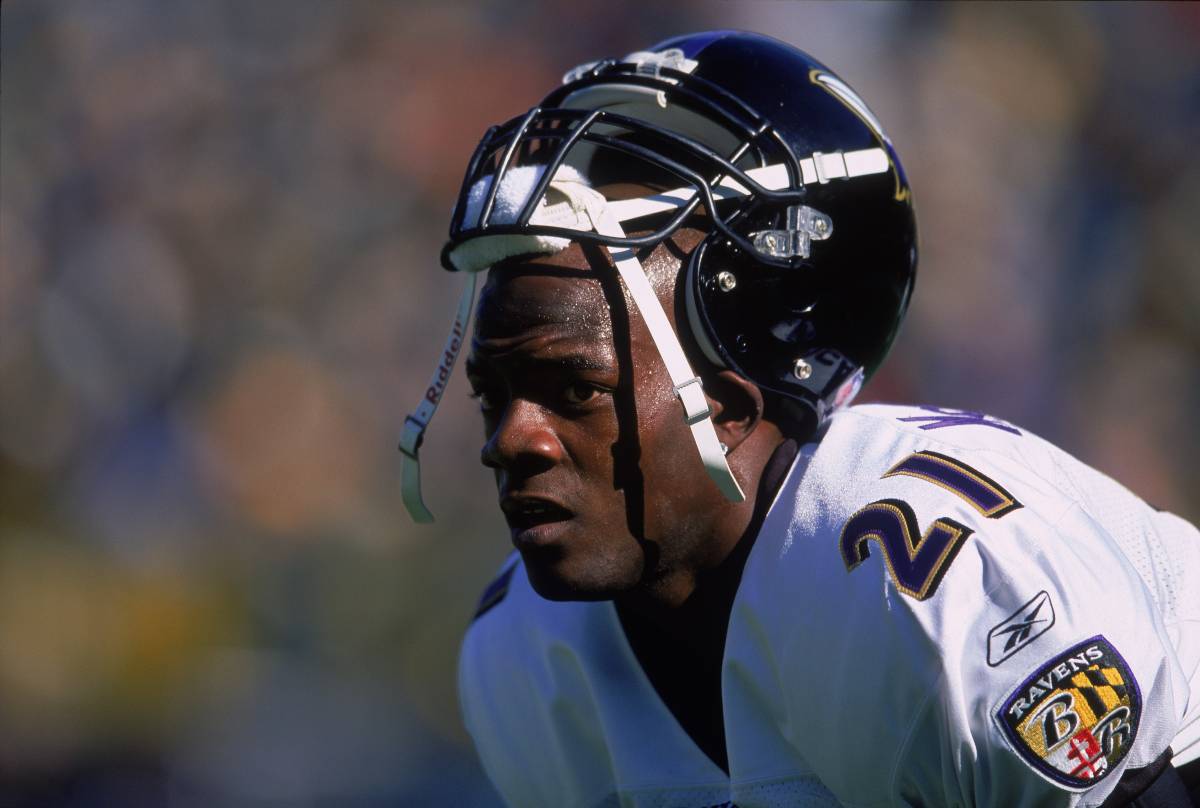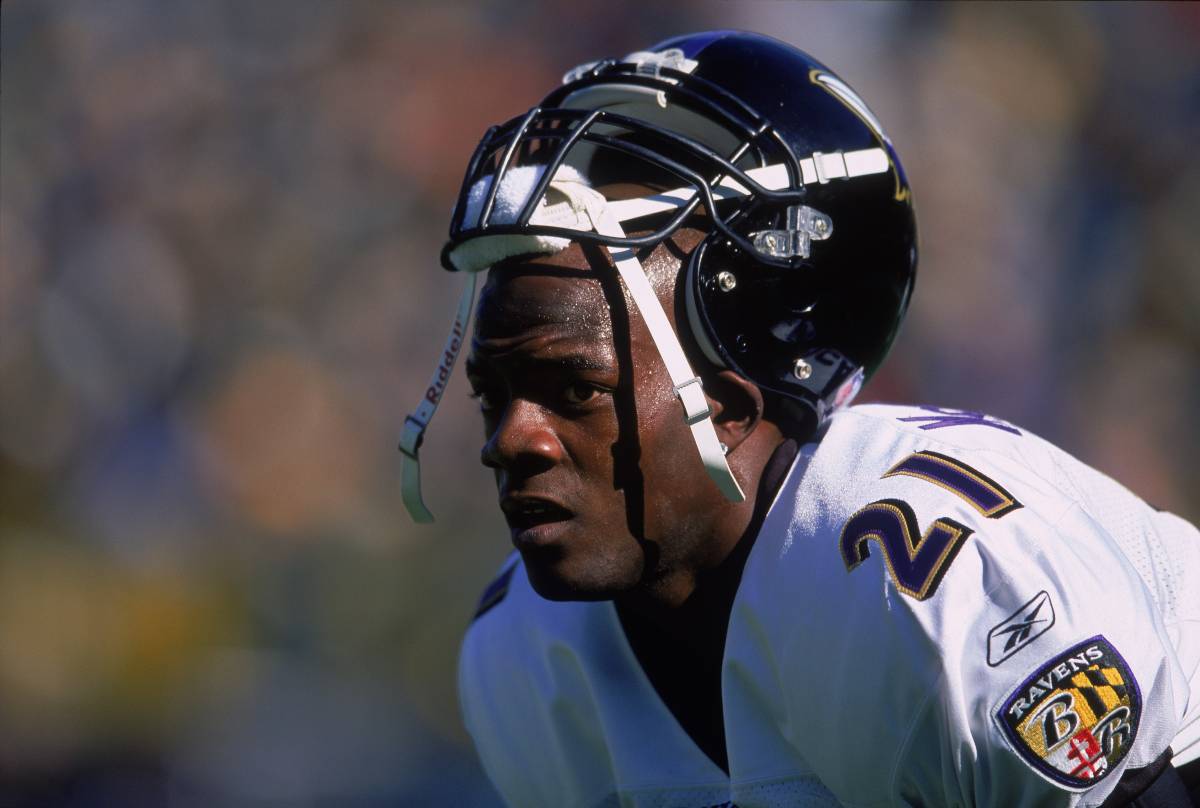 RELATED: Marshal Yanda Retires as Top-5 Player in Ravens History
Related post url: 
The fact Chris McAlister only made three Pro Bowls and earned one first-team All-Pro nod — in 2003 — may surprise some. McAlister was among the league's top cornerbacks but never truly earned the respect he deserved.
Football-Reference's Approximate Value system measures McAlister was worth 88 AV in a Ravens uniform. That ranks eighth in Ravens history.
For comparison, Ray Lewis (221), Terrell Suggs (150), and Ed Reed (131) lead the pack. Lewis and Ed Reed, as well as offensive lineman Jonathan Ogden (129 AV), are in the Pro Football Hall of Fame; Suggs should generate a strong case when he is eligible.
The same goes for offensive lineman Marshal Yanda (111 AV) and defensive lineman Haloti Ngata (108 AV).
Besides McAlister, the only player in the Ravens' top-8 who likely won't generate any Hall of Fame buzz in the near future is quarterback Joe Flacco. Although Flacco won Super Bowl 47, he was mostly average throughout his career.
Chris McAlister lost everything after he retired
RELATED: Browns Legend Bernie Kosar Had Just $44 When He Went Bankrupt
Related post url: 
Chris McAlister had an excellent NFL career. Things haven't been so great since he hung up his cleats.
TMZ Sports obtained court documents in September 2011 which showed just how bad things were for McAlister. Two years after his final NFL down, McAlister pleaded with the judge to lower his $11,000 per month obligation in child support.
"I have been unemployed since 2009. I have no income. … I live in my parent's home. My parents provide me with my basic living expenses as I do not have the funds to do so."
According to Spotrac, Chris McAlister earned $58.4 million in the NFL. That included a seven-year, $55 million contract extension he signed in 2004.
According to NESN, a post on a Baltimore Ravens emerged later that month where McAlister denied talking to TMZ. In their original story, TMZ cited McAlister's comments as coming from the court documents.
The message board post was later removed.
Like Sportscasting on Facebook. Follow us on Twitter @sportscasting19.