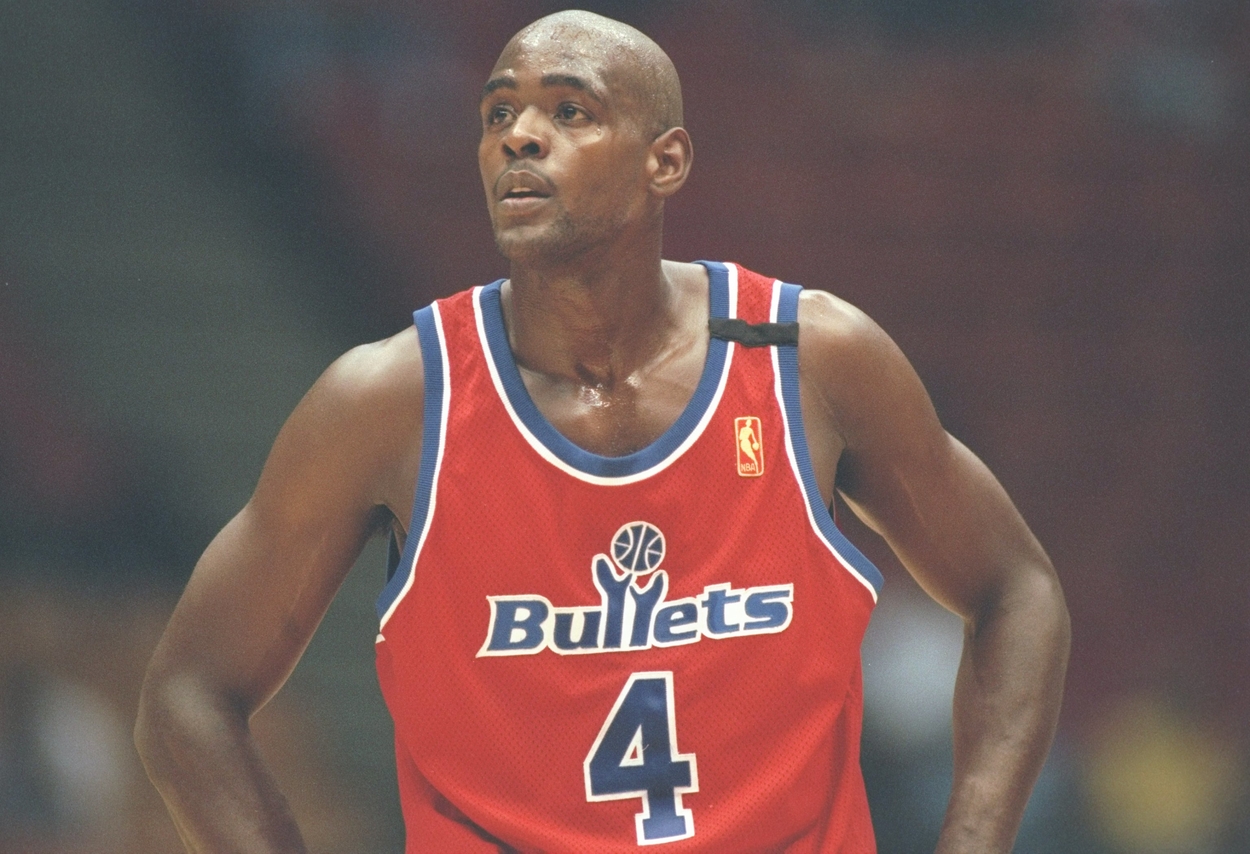 The Chris Webber Trade Might Have Cost the Washington Bullets a Chance to Draft Kobe Bryant or Steve Nash
When the Washington Bullets traded for Chris Webber, they unknowingly cost themselves a chance to draft Kobe Bryant or Steve Nash, among others.
Chris Webber was a great NBA player. Over the course of 15 seasons, C-Webb made five All-Star teams, earned five All-NBA team selections, and was the NBA Rookie of the Year in 1993-94. His career was good enough to earn him a spot in the Basketball Hall of Fame.
However, his time with the Washington Bullets/Wizards for largely forgettable. Worse, the deal Washington made to acquire the reigning Rookie of the Year might have cost them a shot at several elite players, including Kobe Bryant and Steve Nash.
The Washington Bullets acquired a disgruntled Chris Webber
Webber barely had time to say the phrase "Orlando Magic" before he was traded for the first time in his career. The Magic drafted Webber first overall in 1992 before shipping him to the Golden State Warriors in exchange for Penny Hardaway and three first-round picks.
At first, it seemed as if Webber found a home in the Bay Area. In 76 starts, C-Webb averaged 17.5 points with 9.1 rebounds and 2.2 blocks per game. At 6-foot-9, he was far ahead of his time in terms of being an excellent passing big man with quick handles. However, the dream would turn into a nightmare soon for the Warriors.
Head coach Don Nelson and Webber had a tumultuous relationship, to say the least. The veteran coach wanted Webber to play a more traditional center role, but Webber didn't want to play center. The former Michigan Wolverine would've had to match up against the likes of Hakeem Olajuwon, Patrick Ewing, Shaquille O'Neal, David Robinson, and Alonzo Mourning. Things eventually got so bad between the two parties, Webber used a one-year termination clause built into his rookie contract, and told the Warriors he was not going to return.
The Bullets (who didn't become the Wizards until 1997) decided to expedite Webber's exit. After going 24-58, Washington agreed to a sign-and-trade with Golden State, sending three first-round picks as well as Tom Gugliotta in exchange for the reigning Rookie of the Year.
The Chris Webber trade was one of two trades that cost Washington dearly
As part of the Webber deal, Washington parted with their first-round picks for 1996, 1998, and 2000. While the latter two didn't make much of an impact, the draft in 1996 was a serious error in judgment.
Following the 1995-96 season, the Bullets finished 39-43. Golden State had Washington's first-round pick from the Webber deal, slotted at 11th overall and used to select center Todd Fuller. However, that pick was technically Orlando's before Washington's, meaning the Bullets still had a pick of their own at 12th overall.
At the time, Washington had one of the youngest and most intriguing frontcourts in the league. Webber and former Fab 5 teammate Juwan Howard, as well as Rasheed Wallace, formed a trio of 22-and-under players with All-Star potential. But with a young frontcourt, the Bullets wanted experience in the backcourt. This prompted Washington to trade the 12th overall pick to the Cleveland Cavaliers for four-time All-Star Mark Price.
With Webber costing them the 11th pick and Price the 12th pick, the Bullets left the star-studded 1996 NBA Draft with one player; Ronnie Henderson, who never appeared in an NBA game. Had Washington maintained at least one of those picks, some of the available players included Kobe Bryant, Steve Nash, Jermaine O'Neal, and Peja Stojakovic.
The Webber and Price trades were major flops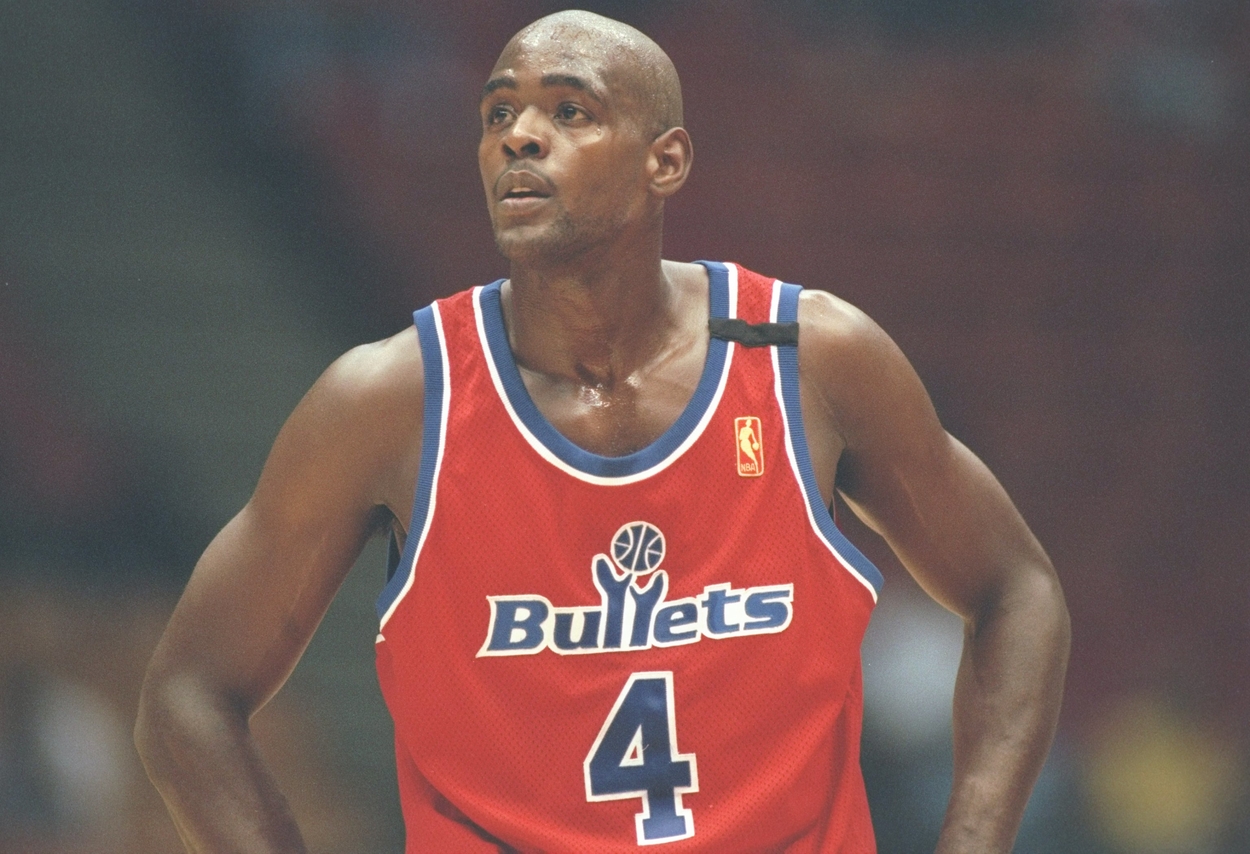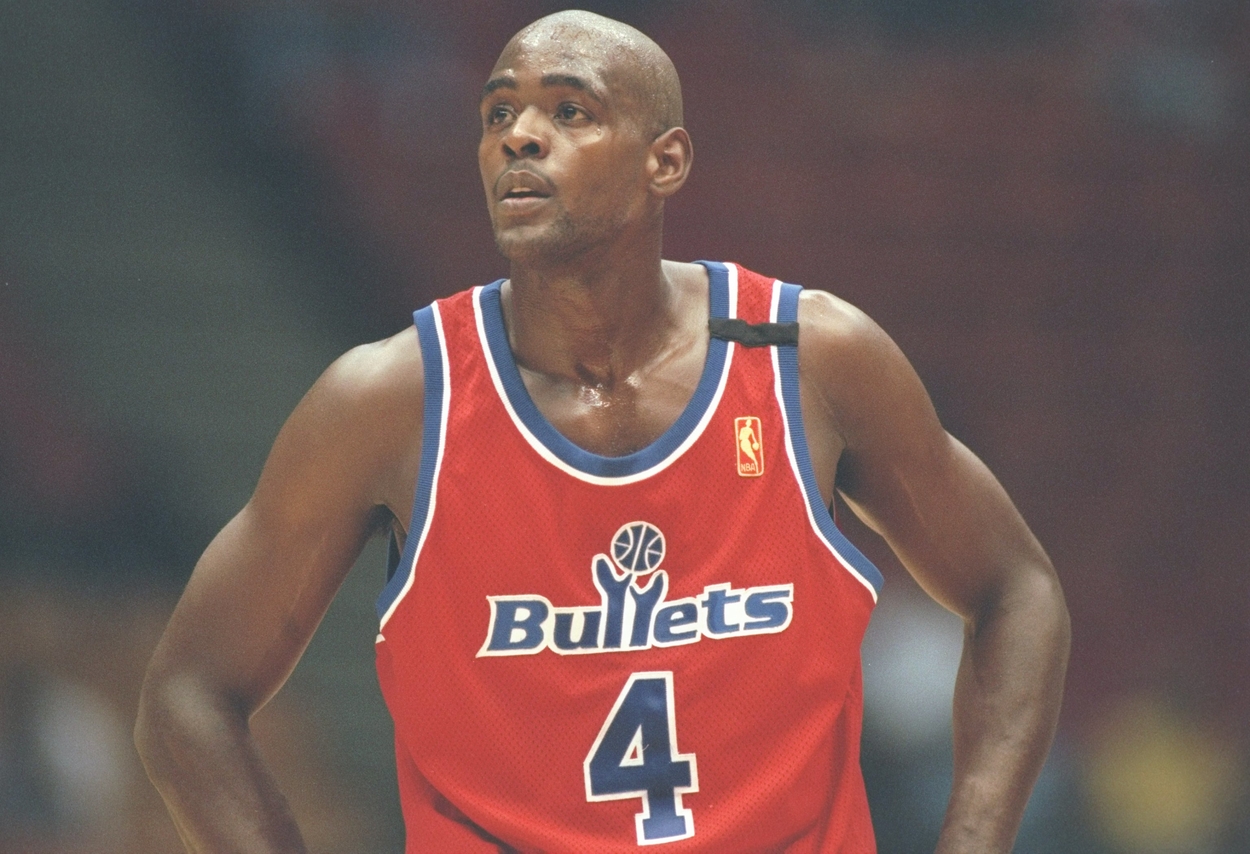 At the time, the Price deal made some sense was Washington. The sharpshooter brought experience to a team that desperately needed it, as well as guard play to a team lacking in the backcourt. But injuries forced Price to miss all but seven games in his one and only season with the Bullets.
Meanwhile, the Webber deal was not as inexplicably poor. C-Webb played with Washington four seasons, making one All-Star team and averaging 20.9 points per game. But all the Bullets could muster with him was one playoff appearance and early exit in 1996-97. At the end of the 1997-98 season, Webber was dealt to the Sacramento Kings for a 33-year-old Mitch Richmond.
Every NBA team has a "what if" scenario that haunts them. It's just not often that one team has two of those scenarios … in the same year … in the same draft … in what could have been back-to-back picks. One can't help but wonder if Washington could've built around Howard and Wallace instead of Webber, kept their draft picks, and ended up with one or two of the future All-Stars available to them in 1996.
Long story short, things could have been very, very different in D.C.
All statistics courtesy of Basketball Reference.