Clark Hunt Net Worth: How Did the Kansas City Chiefs Owner Make His Money?
Clark Hunt has served as part owner, chairman, and CEO of the Kansas City Chiefs since 2005. The franchise has reached four AFC Championship Games and three Super Bowls during that span, and Hunt's leadership is a big reason why.
Hunt isn't just one of the most successful NFL owners of the last two decades, though. He's also one of the richest. So, what is Clark Hunt's net worth, and how did he make all of his money?
How did Chiefs owner Clark Hunt make his money?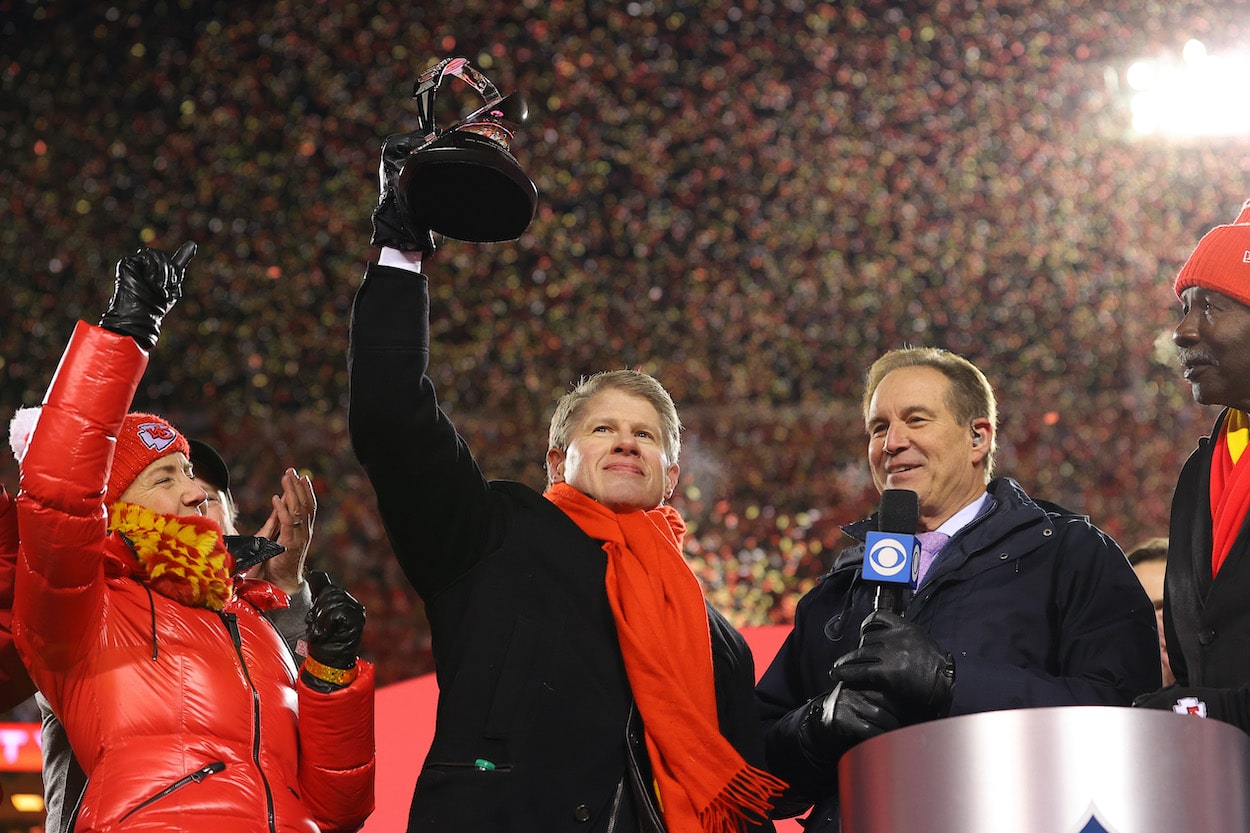 In 1960, Lamar Hunt, Clark's father, founded the Chiefs as the Dallas Texans. H.L. Hunt, Clark's grandfather, was an oil tycoon in Texas and was considered one of the richest men in the world from the late 1940s up until his death in 1975.
When the Dallas Cowboys took over the city, Lamar moved the Chiefs to Kansas City, and he ran the team until his death in 2006. At that point, Clark and his three siblings inherited the franchise and became co-owners. Although the Chiefs are a family-run organization, Clark serves as chairman and CEO and has final say on all personnel decisions.
Even though he inherited most of his wealth, Hunt has proven to be one of the smartest owners in the NFL. In 2013, he hired Andy Reid a few days after the Eagles fired him, and the hire led to Kansas City's first Super Bowl title since 1969. Hunt also had a say in drafting Patrick Mahomes in 2017, and he may just go down as the best quarterback to ever live.
As chairman of Hunt Sports Group, Clark also serves as owner of the MLS team FC Dallas.
Clark Hunt net worth
Hunt was already wealthy before he inherited the Chiefs in 2006, but his net worth has only exploded since then. According to Celebrity Net Worth, Hunt has a net worth of $2 billion as of February 2023.
The Chiefs were worth $894 million when Hunt and his siblings took ownership in 2006, and now the franchise is worth $3.7 billion, per Forbes.