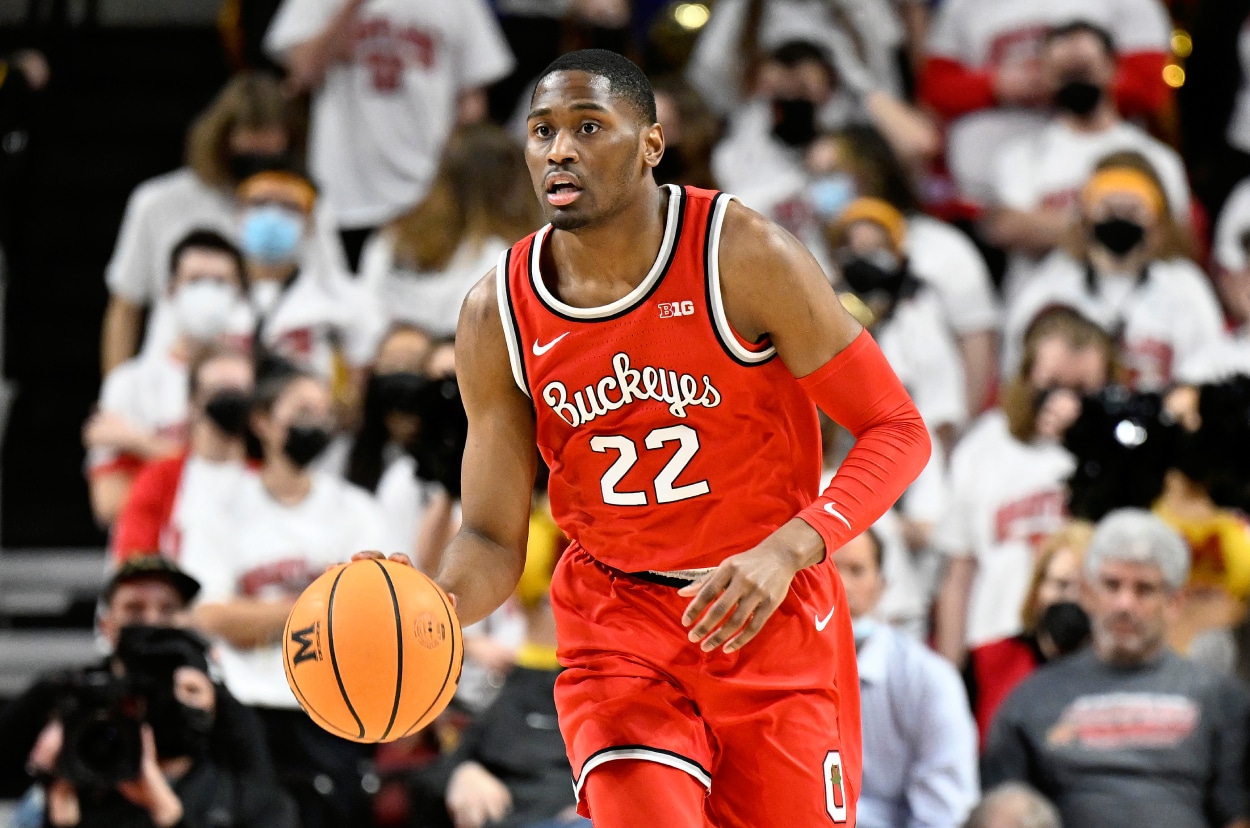 Cleveland Cavaliers: 4 Players the Cavs Should Consider Selecting in the 2022 NBA Draft
The Cleveland Cavaliers have the 14th pick in the 2022 NBA Draft. We took a look at four players the Cavs should consider selecting this week.
The Cleveland Cavaliers are in an interesting position in the 2022 NBA Draft. They hold the No. 14 overall pick, which isn't high enough to get a stand-out stud but is a solid spot to find a diamond in the rough. Considering all the options but the lack of true stars typically left on the board, it's a difficult pick to have.
For example, Aaron Nesmith went 14th in 2020 and has only averaged 12.7 minutes through his first two seasons with the Boston Celtics. However, Bam Adebayo went to the Miami Heat at that position in 2017, and he has developed into an All-Star big man and three-time All-Defensive Team selection.
There have been rumors that the Cavs could trade their pick, but if they stay put, who could they select? Here are four options.
Malaki Branham, Ohio State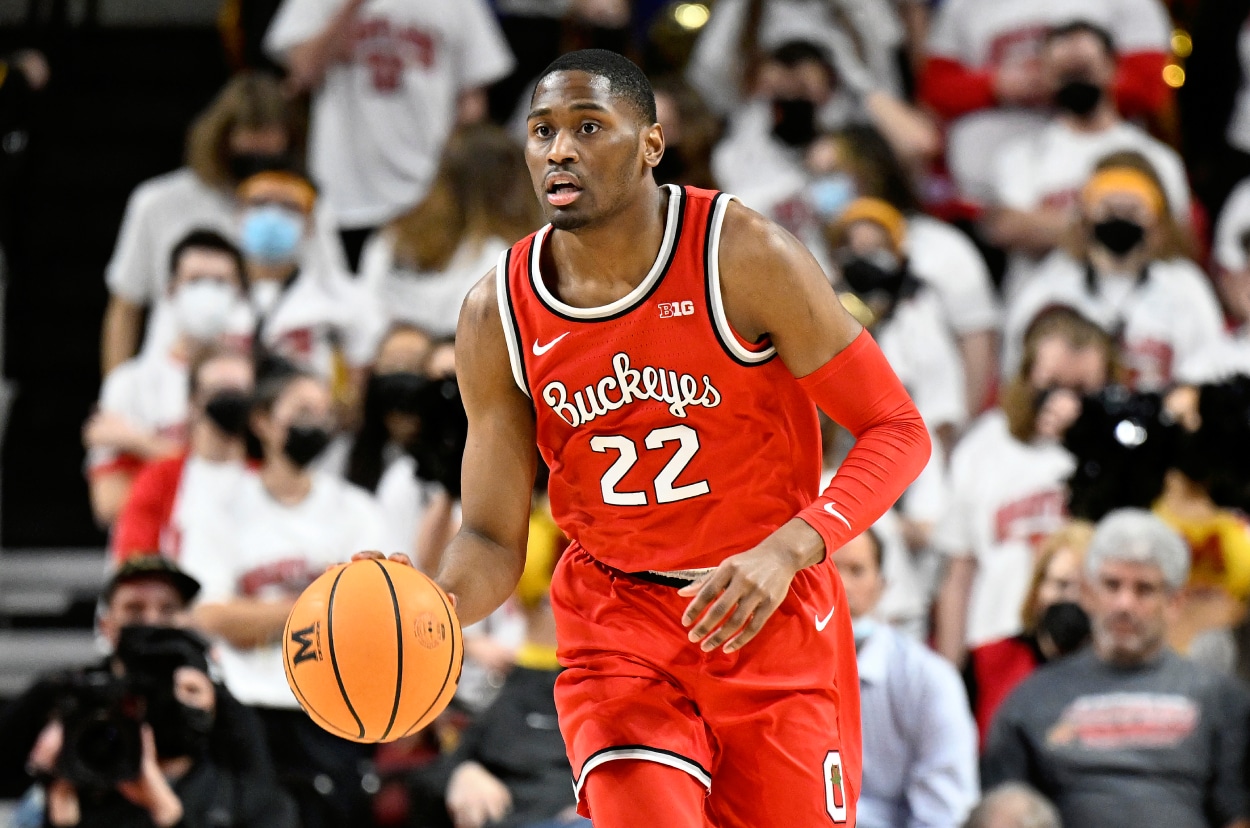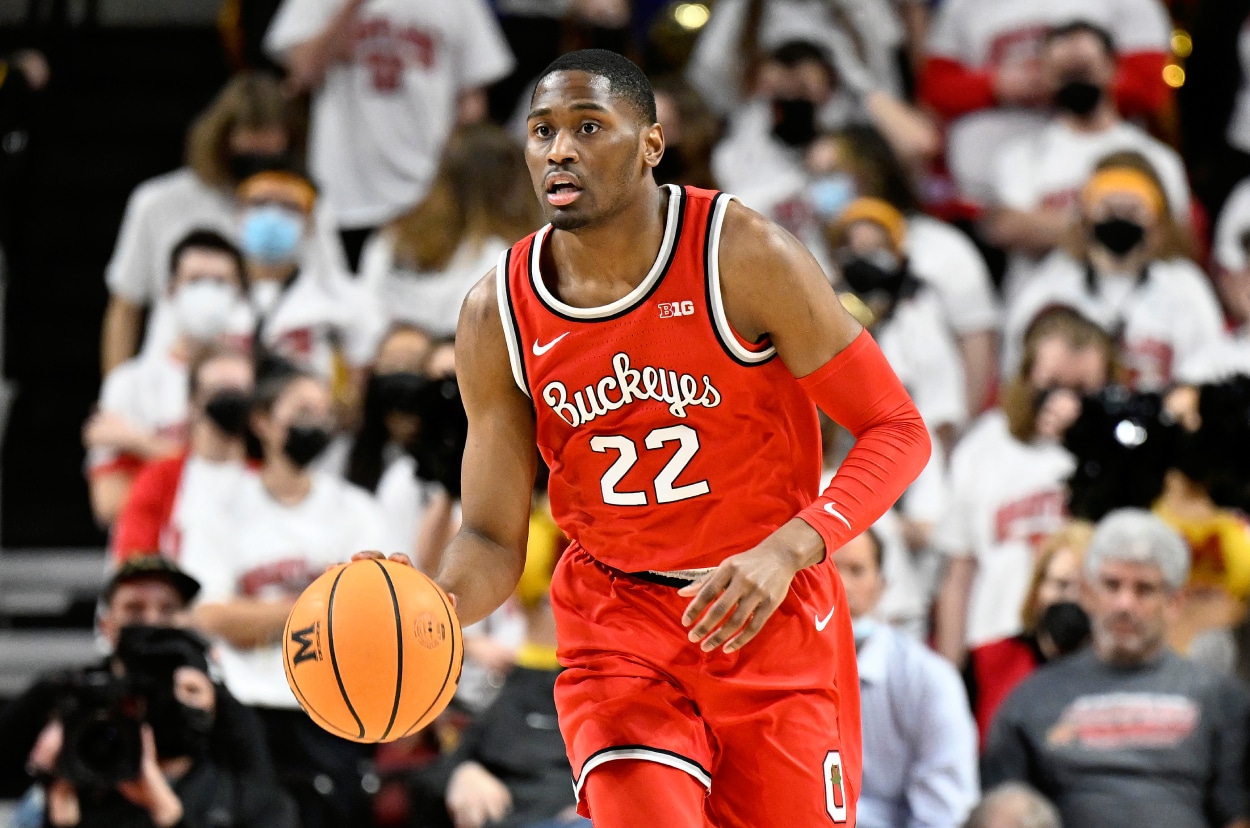 After the injury to Collin Sexton last season, the Cavaliers lacked consistent scoring along the perimeter (aside from All-Star point guard Darius Garland). Guard Malaki Branham proved he has the potential to be one of the best scorers in the class during his lone year at Ohio State.
He only averaged 13.7 points, but that's because he struggled at the start of the year. Branham averaged 17.7 points in his final 15 games with the Buckeyes in 2021-22. The St. Vincent-St. Mary's alum (yes, he's from LeBron James' high school in Akron) shot 54.5% from the field during that stretch and 44.7% from three-point range.
Branham would be a perfect fit for the Cavaliers' backcourt. And he's already from the area, so he might as well stay home.
Tari Eason, LSU
This selection makes me somewhat sad because I am a University of Cincinnati graduate. Tari Eason started his career with the Bearcats before transferring to LSU and having a breakout sophomore campaign with the Tigers last year.
Eason proved he can score, especially at the rim (he averaged 16.9 points in 2021-22). Yes, the Cavs have plenty of post scorers, but he would be a more natural fit at the small forward than Lauri Markkanen. Eason is also a tremendous defender. He recorded 1.9 steals and 1.1 blocks last season, showing he has the versatility to guard multiple positions.
Eason would fit right in with the Cavs and their defensive-minded approach.
Jalen Williams, Santa Clara
Jalen Williams has a chance to be one of those diamond-in-the-rough selections, considering he played in the West Coast Conference. But Williams gives the Cavaliers exactly what they need.
He's 6 feet, 6 inches tall and has the versatility to play the three. However, he has also developed into a terrific scorer and playmaker. Williams averaged 18.0 points and 4.2 assists last season and shot 51.3% from the field. His ability to create shots for himself and his teammates could take pressure off Garland, and he would fit nicely in the small forward position that Cleveland desperately needs to address.
Ochai Agbaji, Kansas
Numerous mock drafts have the Cavs selecting the reigning national champion with the Kansas Jayhawks, Ochai Agbaji.
Agbaji is older, which teams may view as a risk, but he had a terrific senior season, becoming a dangerous scoring threat and a consistent shooter from beyond the arc. The guard averaged 18.8 points and shot 40.7% from three-point range.
Due to his defensive capabilities, NBA teams had already been scouting Agbaji before this year, according to The Ringer's Kevin O'Connor. He has a 210-plus-pound frame and stands at 6 feet, 5 inches. But now he's a more complete player who can give the Cavaliers a scoring punch, especially from long range.
A lot can happen between now and the start of the 2022 NBA Draft on Thursday. And any of these four players would be great for a Cavaliers squad hoping to make the playoffs in 2022-23.
Stats courtesy of Sports Reference