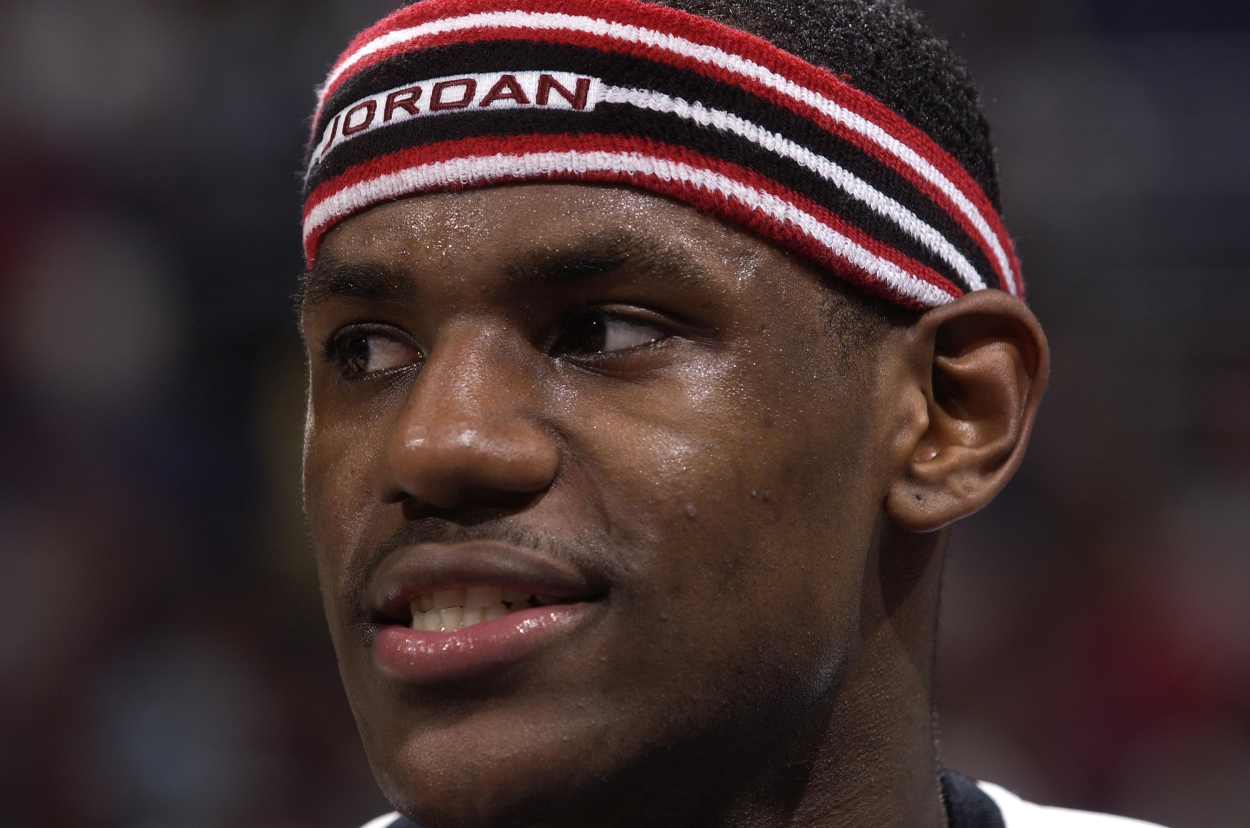 Shaquille O'Neal Once Pulled up to an Ohio Gym Just to Watch a Teenage LeBron James, and He Says He Instantly Understood the Hype: 'He Can Go Pro Right Now'
LeBron James was a massive star in high school, so a prime Shaquille O'Neal even attended one of his games. Shaq says he was instantly impressed with the teenage King.
LeBron James had the basketball world's attention well before his entrance into the NBA. Everyone's eyes have been glued to him for over two decades.
Before going to the Cleveland Cavaliers with the No. 1 overall pick in the 2003 NBA Draft, James was probably the most hyped high school player of all time at St. Vincent-St. Mary. He was so popular that Shaquille O'Neal, who was at the height of his basketball career at the time, decided to go to one of his games.
Shaq was impressed, to say the least.
LeBron James was one of the biggest high school stars ever
Not many teenagers grace Sports Illustrated's cover, but the excitement around LeBron James in the early 2000s led to him doing just that.
The magazine featured James, a high school junior, on the front of a February 2002 issue. It placed the words "The Chosen One" alongside him.
LeBron went on to have a magnificent high school career in Akron, Ohio, just 45 minutes from Cleveland. He won three state championships and a national championship, and he often filled gyms up to the point at which "standing room only" was an understatement.
The King entered the NBA straight out of high school in 2003 and surpassed numerous college stars by going No. 1 in that year's draft. He joined the team located only 45 minutes from his childhood home: the Cavaliers.
Shaquille O'Neal attended one of The King's high school games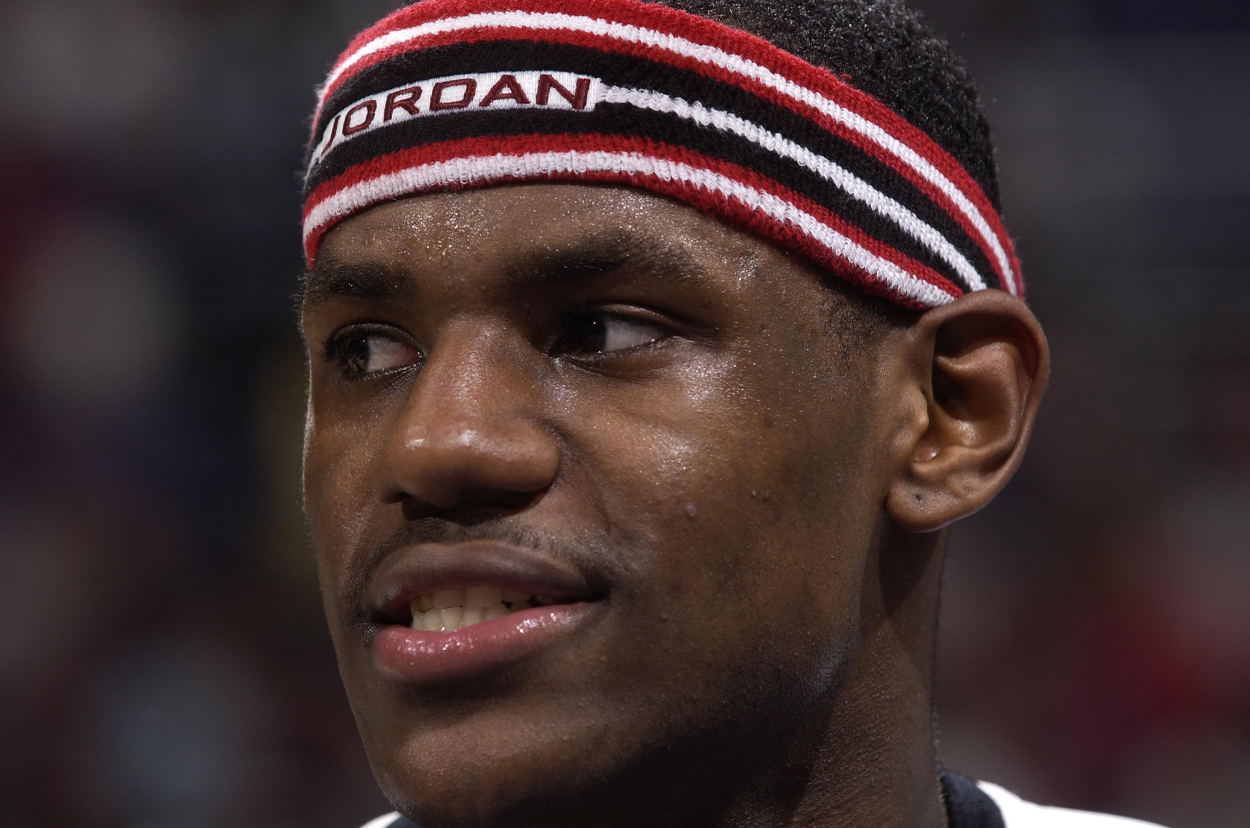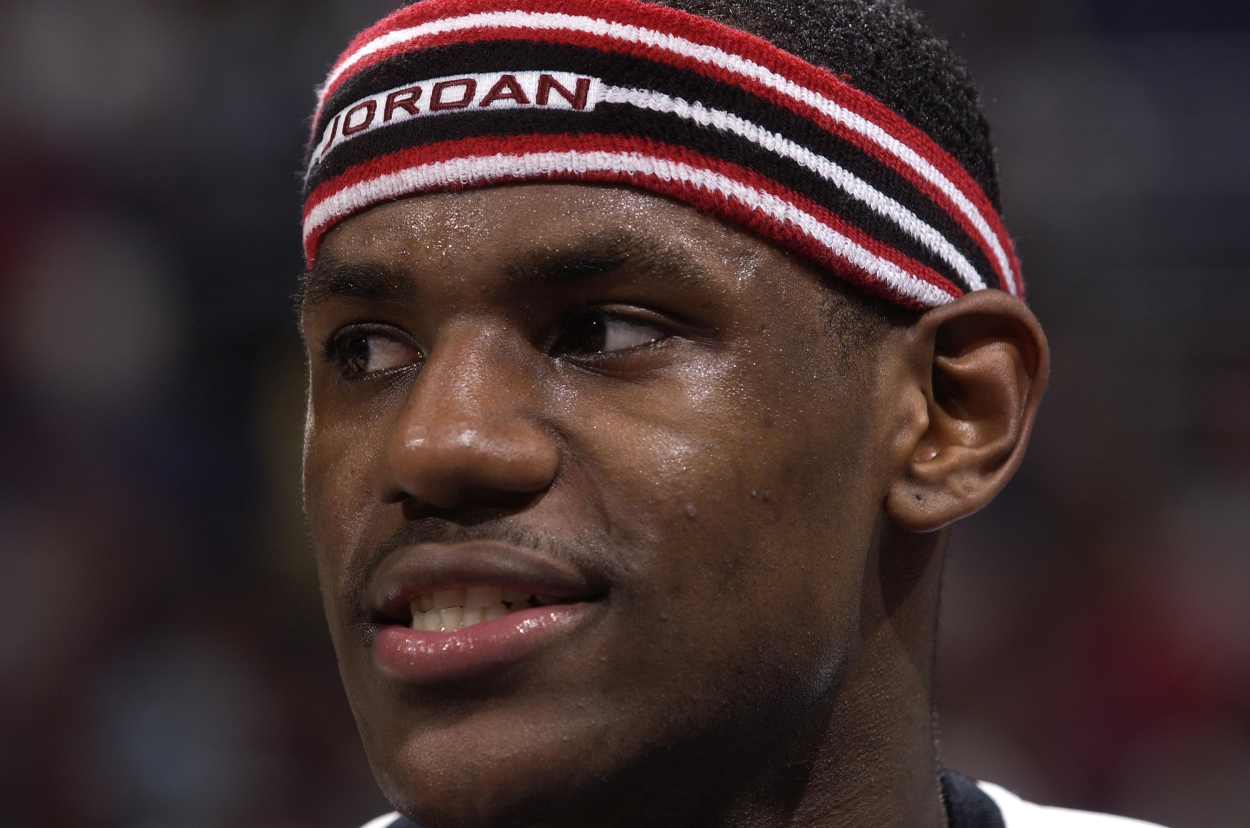 NBA legend Shaquille O'Neal was in the prime of his career during LeBron James' high school days. Shaq won the league MVP award during the 1999-2000 season, and he won three consecutive championships with the Los Angeles Lakers from 2000 through 2002.
But despite being one of the biggest stars in sports, Diesel apparently went to see LeBron play with his St. Vincent-St. Mary squad.
In a video that looked at James' career for the NBA's 75th anniversary, O'Neal said he was in Cleveland one time when his friend picked him up and told him he needed to go see some kid play. Shaq said he didn't want to because he was hungry, but his friend insisted.
O'Neal admitted he had no idea what kid he was talking about, but he quickly learned.
"I'm like, 'Damn, he's on the Sports Illustrated already?'" O'Neal recalled. "So, we pulled into the gym in Cleveland, and it's packed. And I see this kid, and I say, 'I haven't seen nobody dominate in high school like that since me.' And I said to myself, 'he can go pro right now.'"
Going pro was what James did, and he did it with a bang.
We will never see a high school prospect like LeBron James again
These days, players can no longer go straight to the NBA from high school, but several stars did it before LeBron James. He was probably the most successful, especially considering how quickly he adjusted to the pro game.
Hall of Famers Kevin Garnett and Kobe Bryant did it and were, obviously, great throughout their careers. But it took time for them to become stars. Garnett averaged 10.4 points in his rookie season, and Bryant recorded 7.6 per game.
LeBron? Oh, he just casually dropped 20.9 points, 5.9 assists, and 5.5 rebounds per night.
James has since become the greatest player of his generation. His size and athleticism have helped him score whenever he wants. And his IQ and court vision have made him a great passer. He's like what Michael Jordan would have been if he had passed more, or Magic Johnson if he would have scored more.
LeBron has changed the game and has had a massive impact on and off the court. Not only has he won four NBA MVPs and four championships, but he has advocated for voting rights, built a school, and stood against social injustice. That's all pretty impressive considering he has been in the limelight since he was a teenager.
Shaquille O'Neal got an early look at James before later seeing him develop into one of the greatest players ever right in front of his eyes (they were teammates in 2009-10). And Shaq was correct in saying he hadn't seen someone else (other than himself) dominate in high school like that.
We will probably never see anyone quite like LeBron James again. His combination of unreal skills and ability to wear the crown that everyone forced on him at a young age has made him a special type of sports hero.
Stats courtesy of Basketball Reference