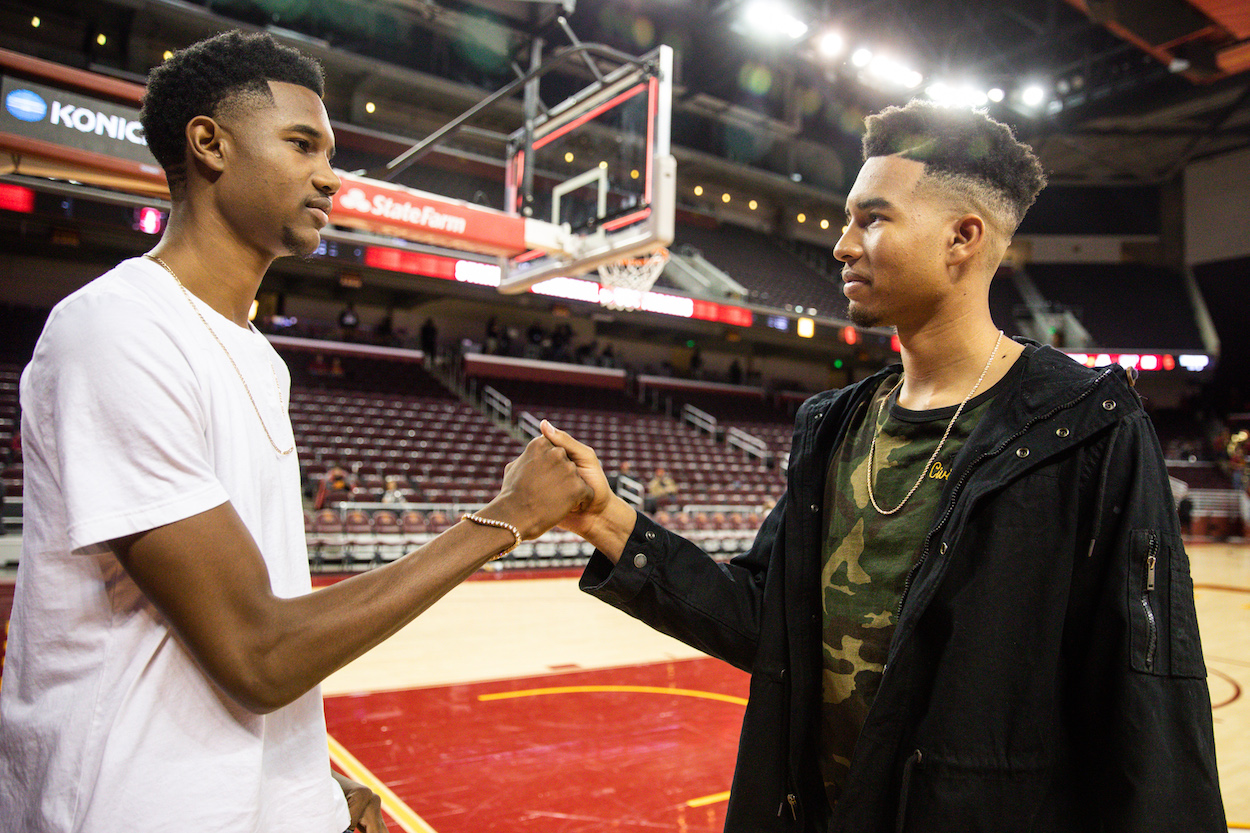 Cleveland Cavaliers Rookie Evan Mobley Spent Part of His $36 Million NBA Contract on a Heartwarming Birthday Gift for His Brother
Evan Mobley bought his brother a new car for his birthday.
What would you buy if you became an instant millionaire overnight? A new house? A private island? Maybe some fancy jewelry and overpriced clothes?
Cleveland Cavaliers rookie Evan Mobley signed a rookie contract worth more than $36 million earlier this month, and he decided to use one of his first splurge purchases on his older brother and former USC teammate, Isaiah. Mobley even got his brother's exuberant reaction on film, and he couldn't have asked for a better result.
Evan Mobley recently signed a $36 million rookie contract
Ever since LeBron James skipped town after leading the Cavaliers to four straight NBA Finals appearances, the franchise has been stuck in rebuild mode. Cleveland has gone 60-159 over the last three seasons, which has been tough to watch for any fan who's been around since James first joined the team back in 2003.
But it's not all bad for the rebuilding Cavs. Collin Sexton and Darius Garland already look like future stars, and 2020 first-round pick Isaac Okoro showed plenty of promise as a rookie.
Enter Mobley — a 7-foot unicorn who can score at will inside, defend the paint well with his elite athleticism, and even step out to hit threes when needed. The Cavaliers took Mobley with the third overall pick in the 2021 NBA Draft, and they're expecting him to become the franchise centerpiece moving forward.
Earlier this month, Mobley inked his four-year rookie contract worth $36.6 million. That's a ton of dough for a wide-eyed 20-year-old who's never seen that kind of money in his life. And what was one of his first big purchases since signing the deal? An early birthday present for his older brother, of course.
Mobley buys his brother Isaiah a new car for his birthday
Many young NBA players like to blow their newfound riches on lavish gifts for themselves, but Mobley decided to share the wealth after signing his first pro contract.
On Tuesday, Mobley posted a video to his Instagram of him surprising his older brother, Isaiah, with a new car for his 22nd birthday next month. Isaiah's reaction was priceless as could barely keep his footing when he first laid eyes on the blacked-out whip.
Mobley reunion in the NBA?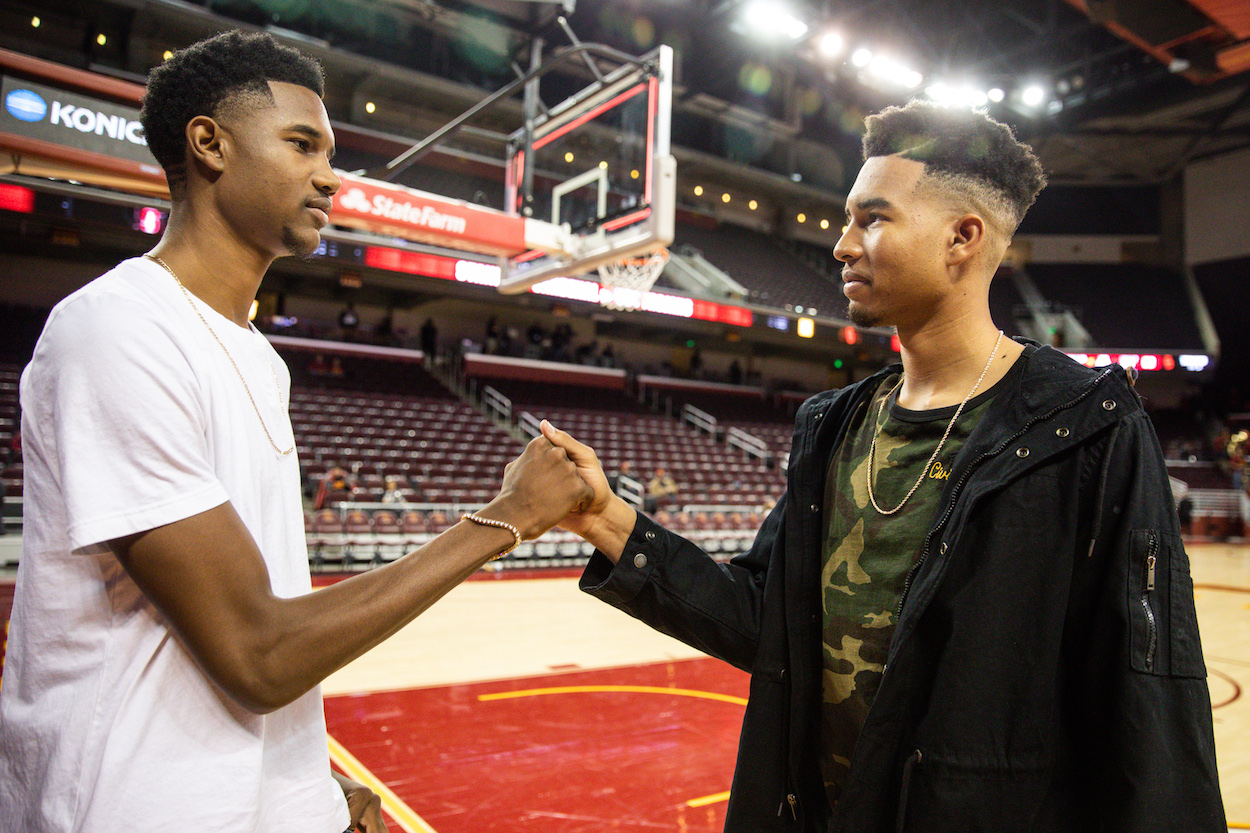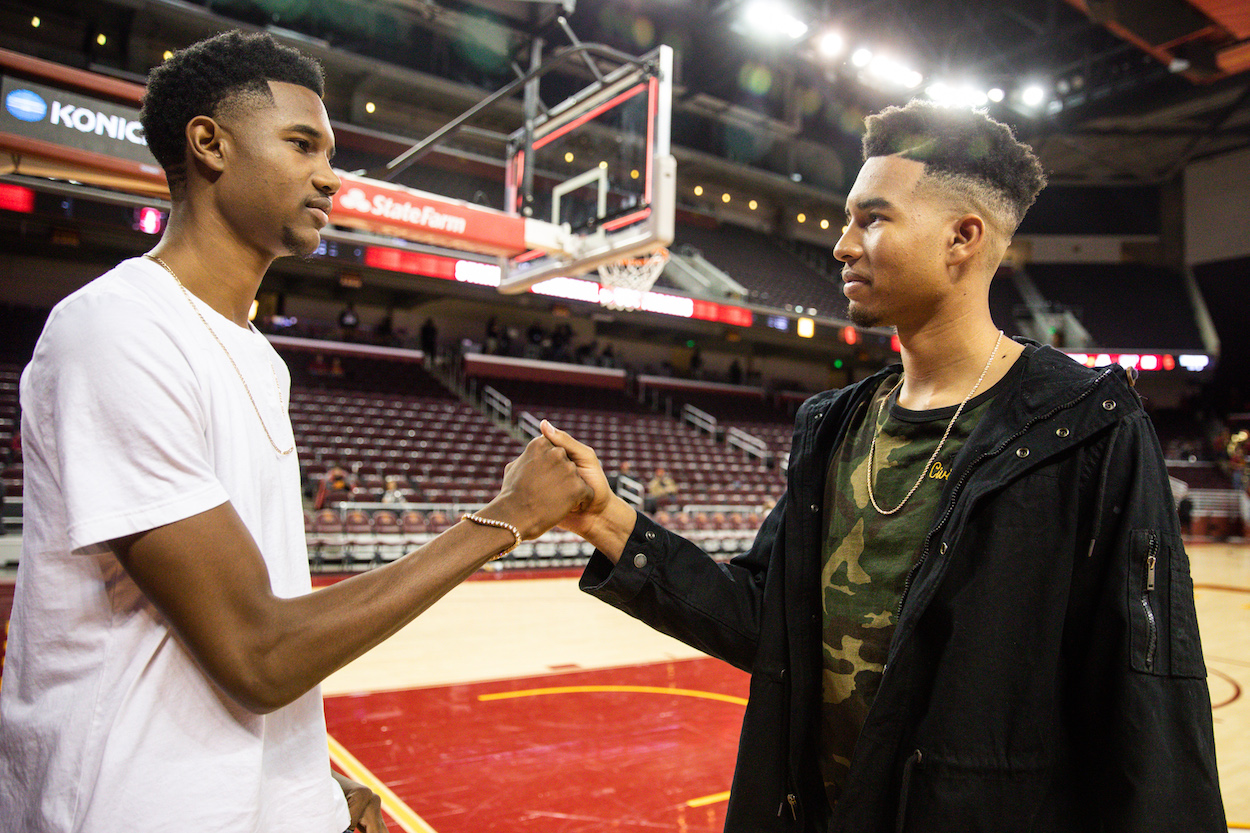 Evan and Isaiah were teammates at USC last season. They both planned on entering the NBA draft together, but Isaiah eventually decided to return to school for one more season and improve his draft stock. He'll enter the 2021 season as the new top dog for the Trojans.
Isaiah finished last year on a high note as he averaged 16.0 points and 6.5 rebounds for USC in four NCAA Tournament games. At 6-foot-10 and 235 pounds, he's a matchup nightmare for defenses and should be a late first-round pick in next year's draft.
Maybe the Mobleys will be able to team up again in Cleveland next year, and if so, Isaiah might have to return the favor with a gift for his younger brother when he signs his first NBA contract.