Clint Bowyer Embarrassed During Clash Broadcast by Gwen Stefani, Who Talked About Time He Was 'Wasted' and Made a Confession
Clint Bowyer is a former NASCAR Cup Series driver. Today, he's a Fox race analyst and the network's resident punching bag. With the 2023 Cup Series season officially getting underway on Sunday in the Clash at the Coliseum, the former Stewart-Haas Racing driver played his role of regularly being the butt of multiple jokes.
His former SHR boss Tony Stewart delivered several one-liners at his expense, but the most memorable moment came during the second Last Chance Qualifier when singer Gwen Stefani appeared in the booth, talked about how she'd become familiar with the sport through her husband Blake Shelton and his friendship with Bowyer, and then brought up the first time she met the driver, how he was wasted, and revealed that he made a confession.
Clint Bowyer on receiving end of shots from Gwen Stefani and Tony Stewart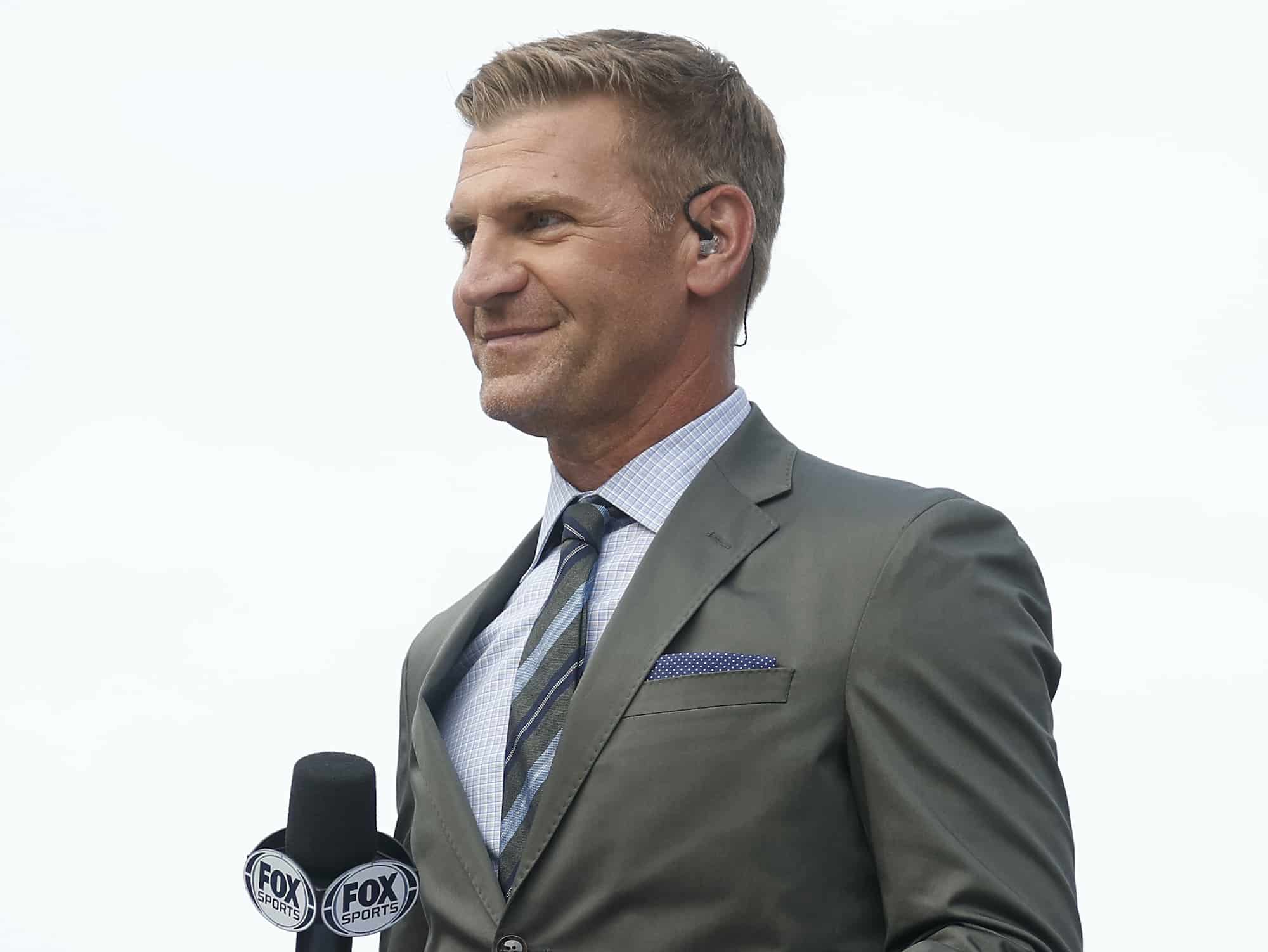 It was like clockwork. Moments after Mike Joy introduced the three-time Grammy winner during the broadcast, she took her first shot at Bowyer. 
"I was getting really nervous coming up the elevator," Stefani admitted. "And then Blake Shelton said, 'If Clint Bowyer can do it, any moron can do it.' So I felt really good because I'm like any moron." 
Immediately after her first volley, Bowyer asked Stefani about the Clash and what she thought about it. 
"I honestly was very ignorant to this whole sport until I met this genius over here, Clint Bowyer," she said. "It is exciting, and it's scary. And I wondered how you guys did this up here. You're up here actually just hanging out, talking and observing and just hanging out like friends."
"I think we're caught off guard because that's two things that we've never heard in the same sentence, and that's Clint Bowyer and genius," Tony Stewart said, which drew a big laugh from everyone in the booth.
Bowyer called out for being wasted first time he met Stefani
After the second Last Chance Qualifier concluded, the broadcast went up to the booth for a brief conversation between the announcers and the singer. When Joy mentioned how out of the four, she was the only one that could carry a note, she promptly corrected him.
"No, no, no. I've heard Clint do Don't Speak at a campfire the first night I met him. The first time I met him, he was wasted, right?" she said, looking at Bowyer. 
"No," he said. "We're still on the air, Gwen. We are on the air."
"Yes, he was confessing to me that he was a fan," she said. 
"This is a job for me. This is not play. I work for this," Bowyer insisted.
"I was just saying that that was a compliment for me that you actually listen to my music," she said before he quickly changed the subject. 
Future Fox broadcast booth to include another SHR driver
Tony Stewart has proven over the last two seasons in his limited appearances on Fox that he's good at breaking down the race from the driver's perspective and conveying that information to the viewing audience. Bowyer has understandably been quite comfortable working alongside his former boss. 
On Sunday, the network revealed Bowyer won't work with Stewart in 2024 because he will be replaced by his current driver Kevin Harvick, who is retiring after the 2023 season. Much like his boss, Harvick, who has made multiple appearances on Fox in the past during the drivers-only Xfinity Series broadcasts, has shown an ability to observe the action and provide it to the fans in easy-to-understand bits of information. 
He's also shown that he can banter back and forth with Bowyer. Oh yeah, and take shots at him whenever necessary.