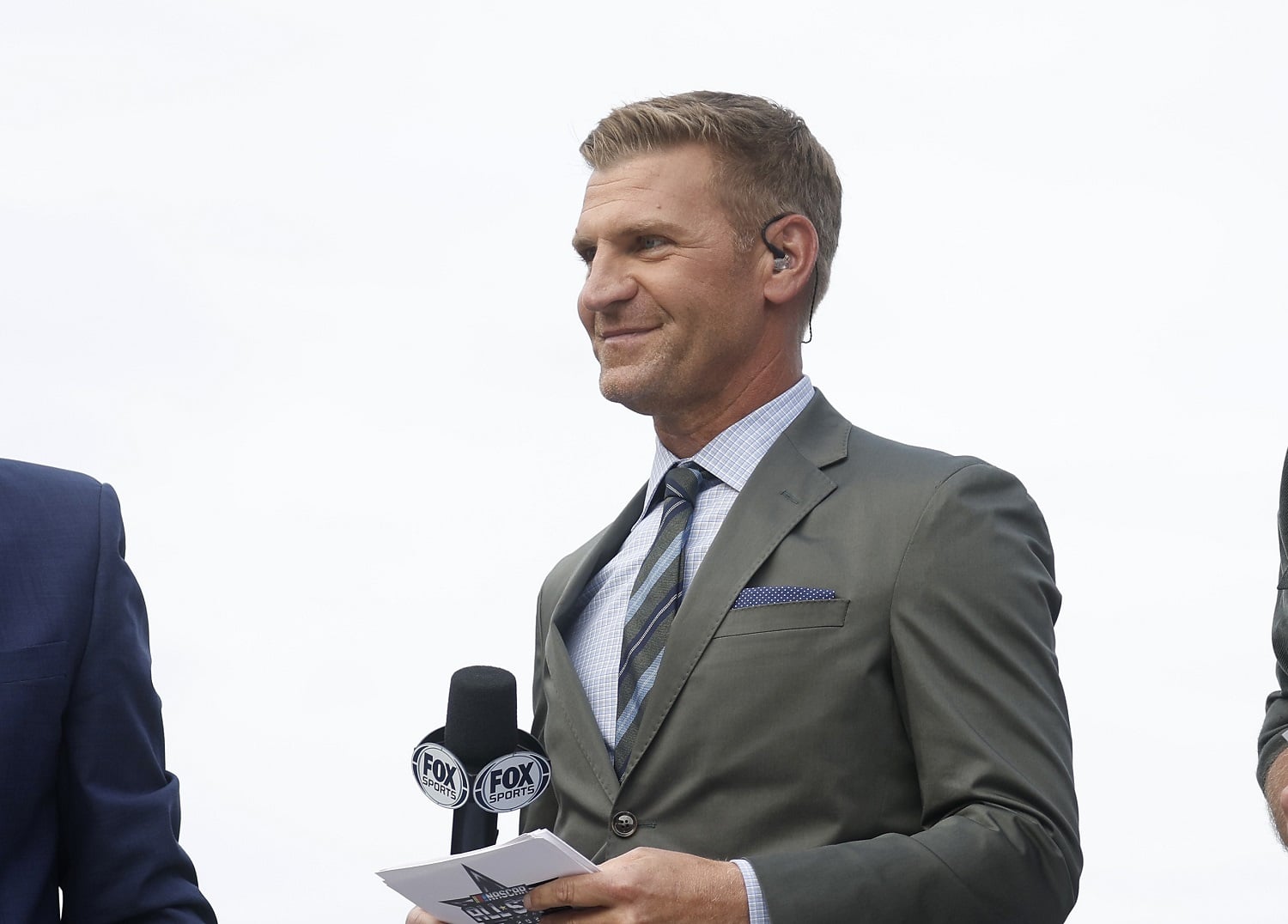 The Best Theory Yet Why Fox Sports Won't Add a Permanent Boothmate for Clint Bowyer and Mike Joy
Fox Sports reportedly will continue going with rotating personalities in the NASCAR Cup Series broadcast booth.
Though Fox Sports executives can pivot over the next three months, Mike Joy and Clint Bowyer apparently will remain the only full-time announcers in the NASCAR Cup Series TV booth over the first half of the upcoming season.
The network chose to replace Jeff Gordon with rotating guest analysts last season, and an industry observer tweeted this week that there are no plans to change in 2023.
Fox Sports apparently will stick to last season's format
Sports Business Journal reporter Adam Stern wrote on Twitter this week that Fox Sports intends to continue rotating through a lineup of guest analysts as its third person in the booth in 2023.
Mike Joy is the longtime play-by-play announcer, and former driver Clint Bowyer will be back for a third season doing analysis. When Jeff Gordon exited his full-time TV role after the 2021 season because of increased responsibilities at Hendrick Motorsports, Fox spread the work among more than a dozen guest analysts beginning with Tony Stewart at the Busch Light Clash.
While that offered some fresh perspectives, it left the telecasts lacking in an important respect. While veteran analyst Larry McReynolds came out of the studio for Dover and Sonoma, the only other former crew chief to fill the third seat was Chad Knaus at Richmond and Martinsville.
Bowyer lends perspective from a driver's point of view, but balancing him with someone who spent their career in the pits can be valuable in tracking strategy and explaining decisions by the men atop the pit boxes. McReynolds filled that role before moving to the studio.
Kevin Harvick would make an ideal analyst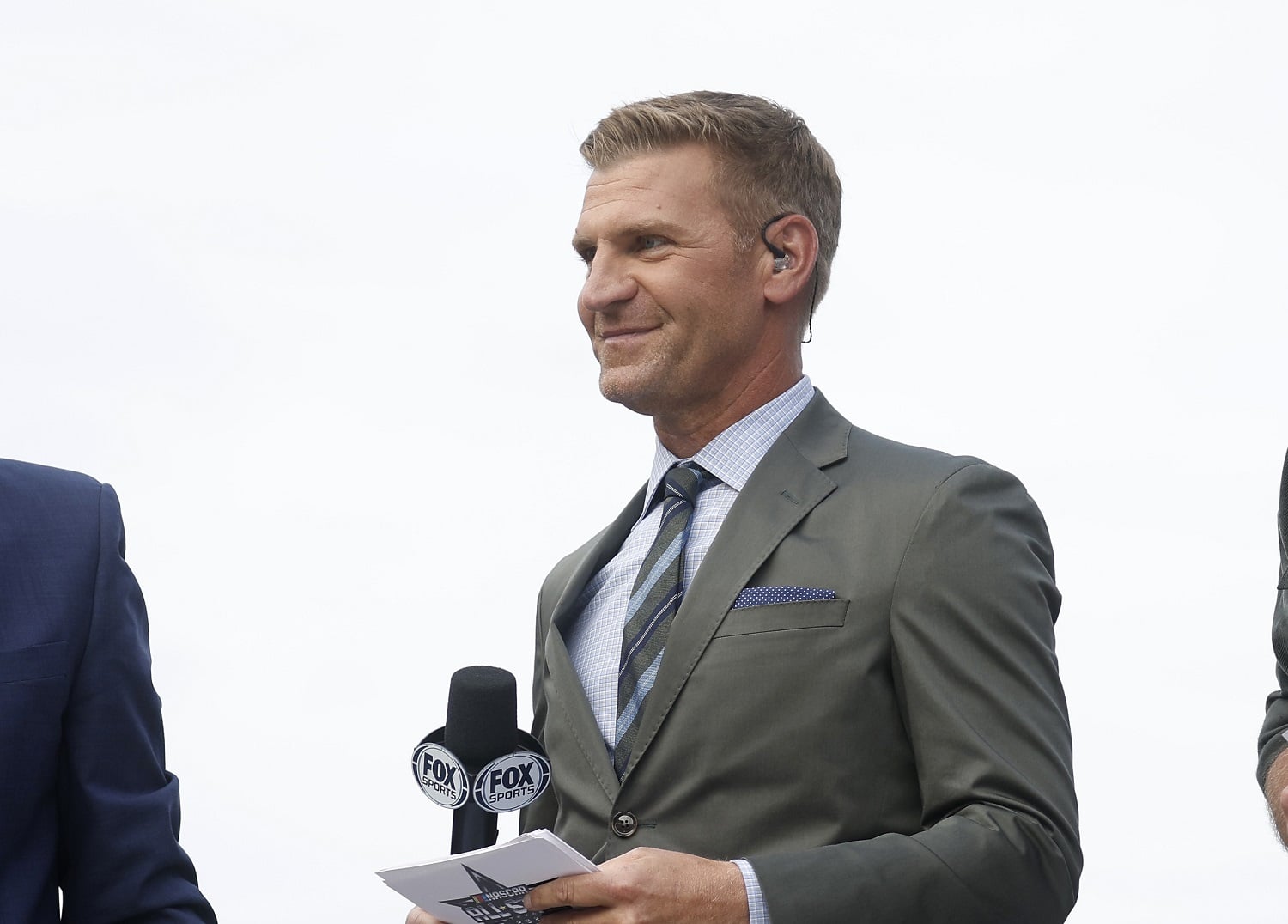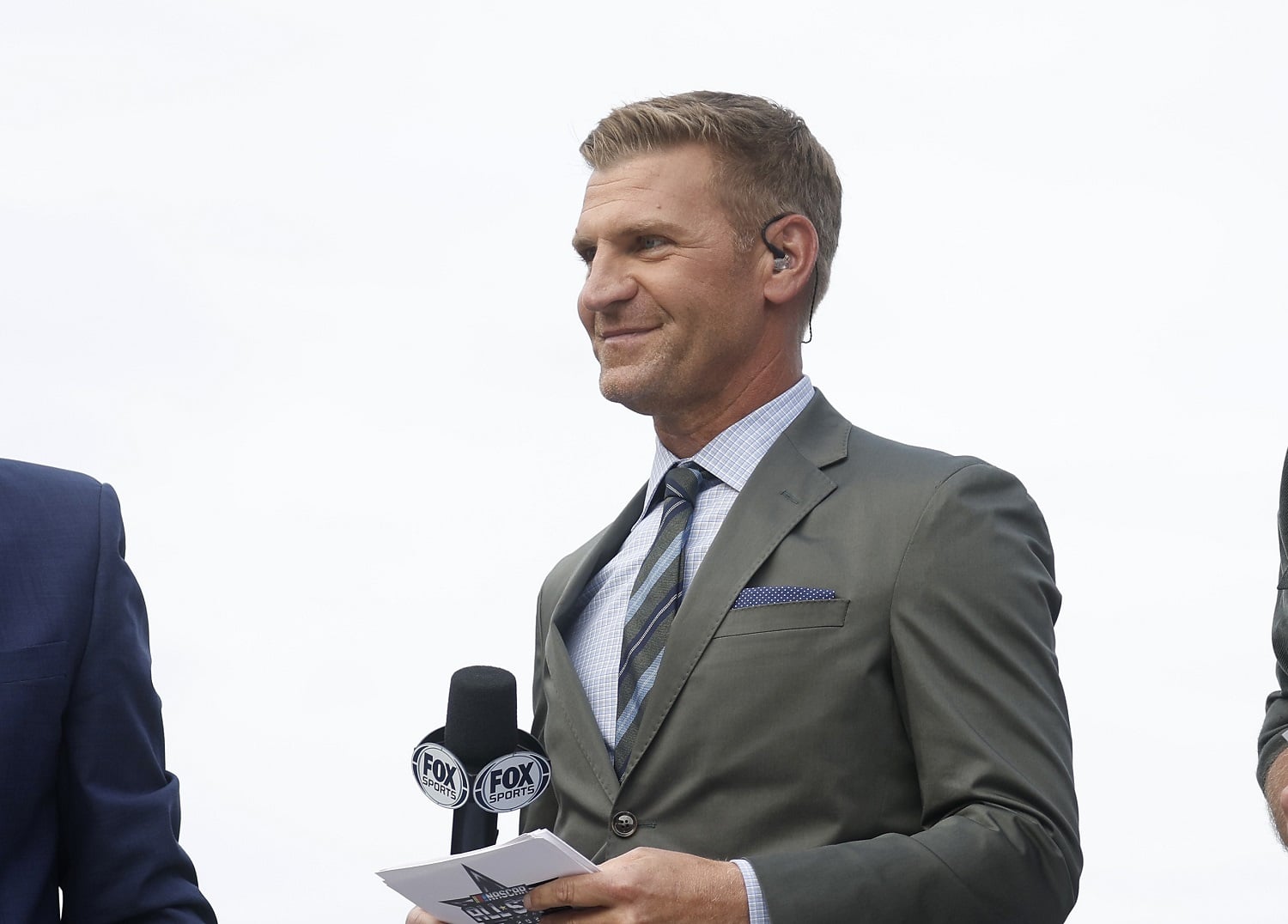 SBJ reporter Adam Stern's tweet speculated Fox Sports might be interested in bringing Kevin Harvick in as the third man in the booth beginning in 2024. Harvick, a future NASCAR Hall of Famer, is widely presumed to be entering his final season in the Cup Series.
Harvick has been in the Cup Series longer than any other active driver – Richard Childress called upon him to replace Dale Earnhardt in 2001 – and would bring a treasure trove of expertise and anecdotes to the booth. More importantly, his outspokenness this season on safety issues with the Next Gen car demonstrated he can deliver forceful opinions. With race coverage stretching three-plus hours most Sundays, that's a valuable tool.
Additionally, he likely wouldn't be compromised by business ties. Jeff Gordon was solid in the booth, but fans always had to wonder how much his role as an executive at Hendrick Motorsports affected his analysis. Likewise for Tony Stewart, who was highly entertaining and informative at the Daytona 500 and a few other races as part of the 2022 rotation.
One other theory about Fox Sports is easy to shoot down
Some fans following SBJ reporter Adam Stern on Twitter reacted to his tweet about Fox Sports' likely 2023 plans by speculating about an ulterior motive for the network. Their theory is that Fox doesn't want to invest in another full-time booth analyst because the network might be poised to dump NASCAR.
First, Fox has two years remaining on its current NASCAR contract, so lining up someone on a two-year deal this offseason would be exceedingly easy.
More importantly, however, Fox Sports isn't going anywhere with respect to NASCAR. The network made an ill-fated attempt at golf a few years ago and quickly gave up. Even if Fox aligns with Greg Norman's venture, LIV Golf wouldn't fill enough holes in the weekend schedule to satisfy Fox's one broadcast and two cable networks.
Other than a few weeks of college basketball at the start of the NASCAR season, a little bit of weekly MLB action, and a short schedule of spring professional football, Fox doesn't have much of a sports schedule to carry it into NFL and college football in the fall. NASCAR fills plenty of air time through early summer and as studio show content all season.
In short, the Kevin Harvick theory holds a lot more water.
Got a question or observation about racing? Sportscasting's John Moriello does a mailbag column each Friday. Write to him at [email protected].