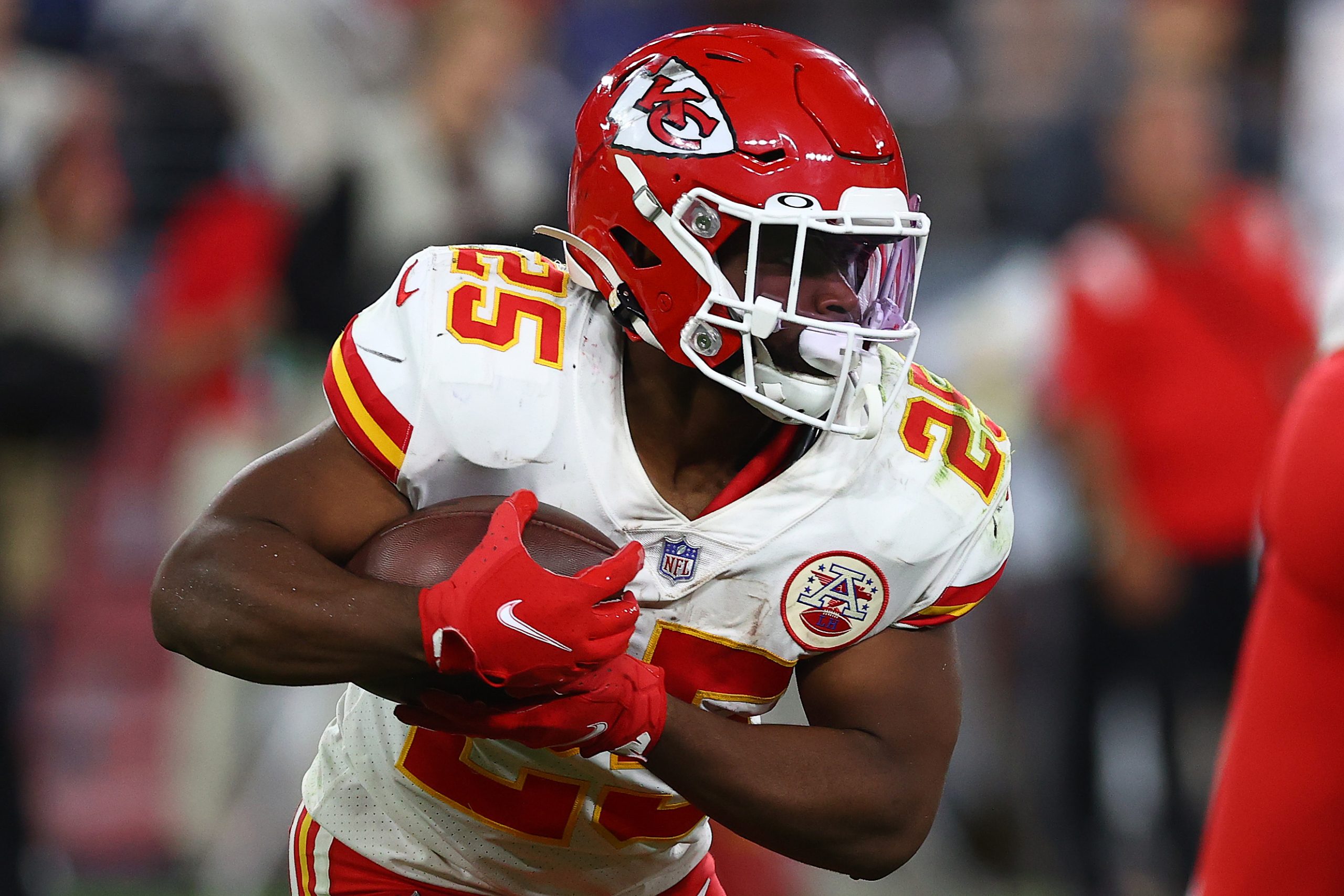 Clyde Edwards-Helaire Remains Upbeat Despite Woeful Start by Chiefs Running Game
Clyde Edwards-Helaire remains positive despite the slow start by the Chiefs' running game.
In last season's opener, Kansas City Chiefs rookie running back Clyde Edwards-Helaire rushed for 138 yards and a touchdown in a win over the Houston Texans. Adding a potent running attack to Patrick Mahomes and the Chiefs high-octane offense was deadly. This year, Edwards-Helaire has 89 rushing yards combined in the first two weeks. Despite the rough beginning, he's staying focused and positive.
Clyde Edwards-Helaire adjusting to new offensive line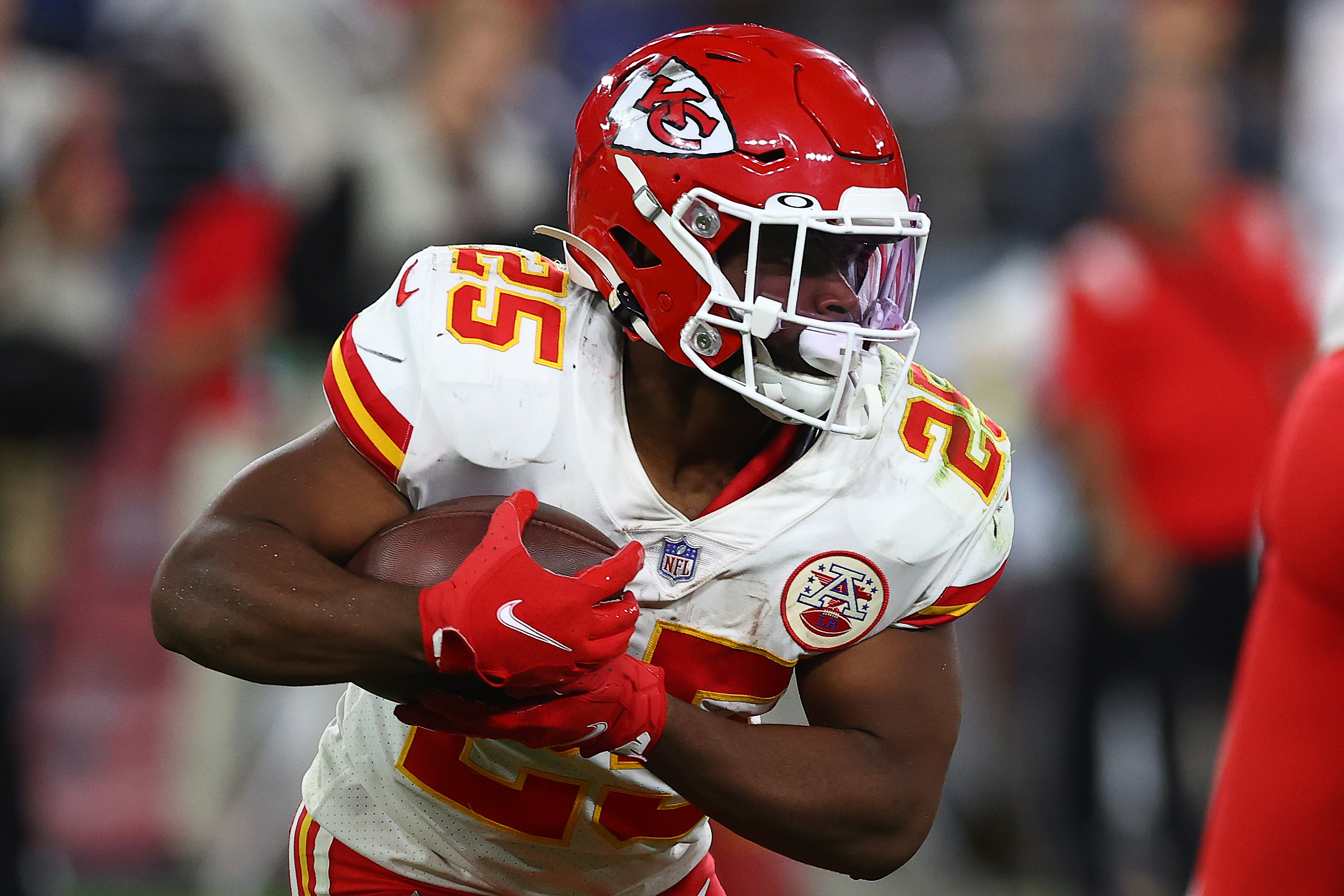 The Chiefs revamped their entire offensive line in the offseason, and that may be a significant reason for the slow start to the running game. While Mahomes and the offense are still putting up points, it's been mainly because of Mahomes' arm.
Chiefs coach Andy Reid isn't concerned bout the lack of the ground game just yet. He believes as the backs and the line get used to each other, things will improve.
"Yeah, you know we've looked at that and there are a couple things we have to do," Reid said regarding the offensive line, according to The Kansas City Star. "And I think the backs being used to the offensive line and what they're going to do in certain tight situations is important.
"I think the more they do it, the more confidence they build there, and we'll hit it a little quicker than what we're doing right now."
Depite the slow start, Clyde Edwards-Helaire remains focused
In a Week 1 victory over the Cleveland Browns, Edwards-Helaire finished with 14 carries for 43 yards. He added three receptions for 29 yards. The following week, a 36-35 loss to the Baltimore Ravens, the Chiefs back had 13 carries for 46. He also lost a fumble. Despite the ugly stat lines, he's staying positive.
He knows it will be a slow and steady process with all the new faces up front.
"As far as gelling with the O-line and gelling with those guys up front, I mean, as far as what we've been showcasing and practicing, everything has been looking smooth," he said. "It's really pinpointing things that we need to on film, those small things that some might see that miss the eye to others that really don't know the scheme."
Mentally, Edwards-Helaire is in a good place. He quickly put that fumble against the Ravens out of his mind.
"Everybody kind of came around me and gave me that positive reinforcement, just to let me know," he said. "Even Pat (Mahomes) Trav (Travis Kelce), just the whole offense, just kind of putting it in my head, 'Man, it sucks that it happened, but ultimately it was your first one.'"
The Chiefs offensive line is 'on the same page' heading into Week 3
Kansas City returns home Sunday to face an AFC West opponent in the Los Angeles Chargers. Both enter with 1-1 marks, and both are coming off losses. Not only are the Chiefs looking to get back in the win column, but they are also hoping to show some improvement in the ground game. That all starts with the big guys up front.
"We're gelling pretty quickly," rookie center Creed Humphrey told The Kansas City Star. "Everybody has been on the same page, for the most part. Everything is going well. It's just now really about cleaning up those little details, working on the little details, and that will really take our game to the next level.
"The guys are working their tails off at it, and we'll continue to do that," offensive line coach Andy Heck said. "But I love our backs, I love our line, and that's something that will come together for us."
The Chiefs have put up 68 points in two weeks without any continuity in the offensive line. Give them some time and Edwards-Helaire, and the ground game will make them even more dangerous.