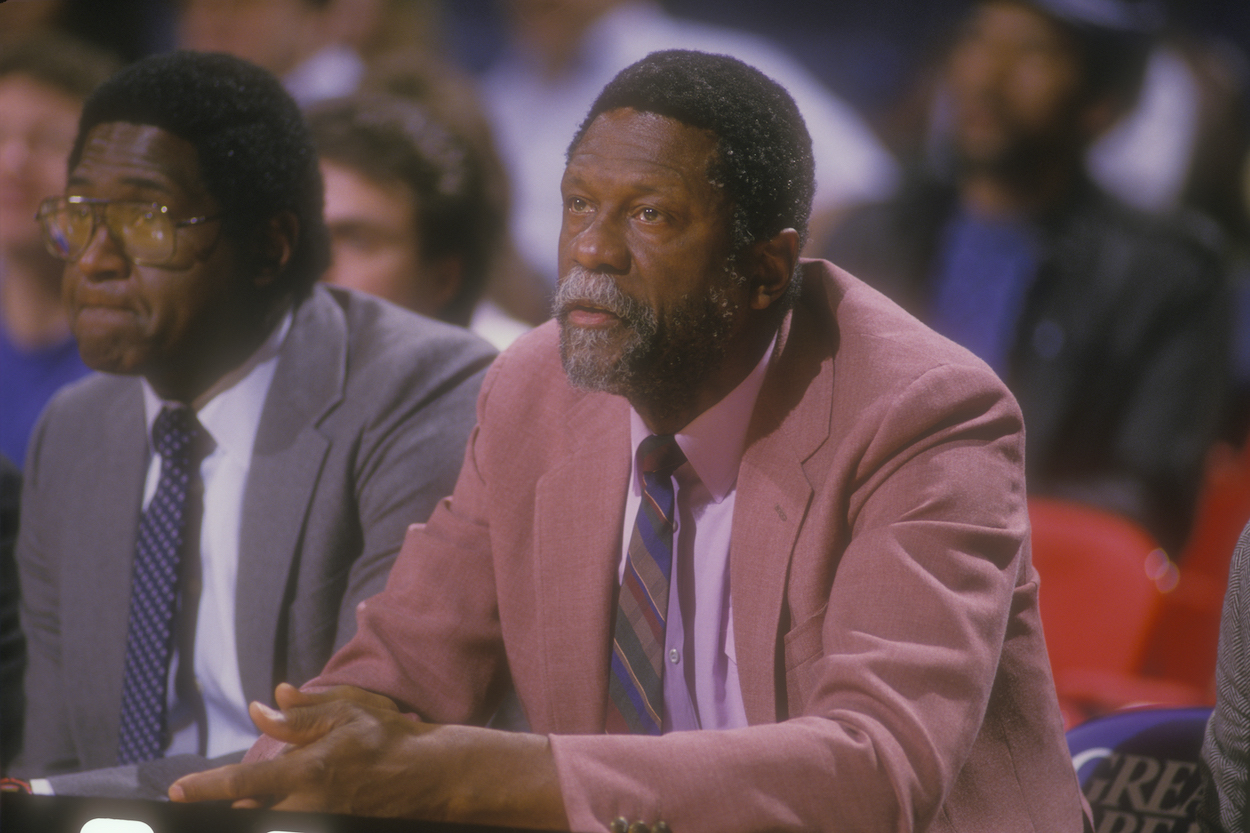 Coach Bill Russell Dozed Off During a Practice and Angrily Blamed His Players When He Woke Up: 'If Y'all Wasn't So Damn Boring I Wouldn't Be Sleeping!'
Bill Russell was a no-nonsense head coach in the NBA. He once kicked his whole team out of a practice because they made him fall asleep.
Bill Russell is most known for his legendary NBA playing career in which he won five league MVPs and a record 11 championships with the Boston Celtics. But not everyone remembers he also won two NBA titles in eight seasons as a head coach.
Russell was a no-nonsense coach during games and behind the scenes, and he never hesitated to tell his players how he really felt. In one instance during his lone season in charge of the Sacramento Kings, he actually dozed off during a practice and angrily blamed his players for being too boring to keep him awake.
Bill Russell was a "keep-it-real" NBA head coach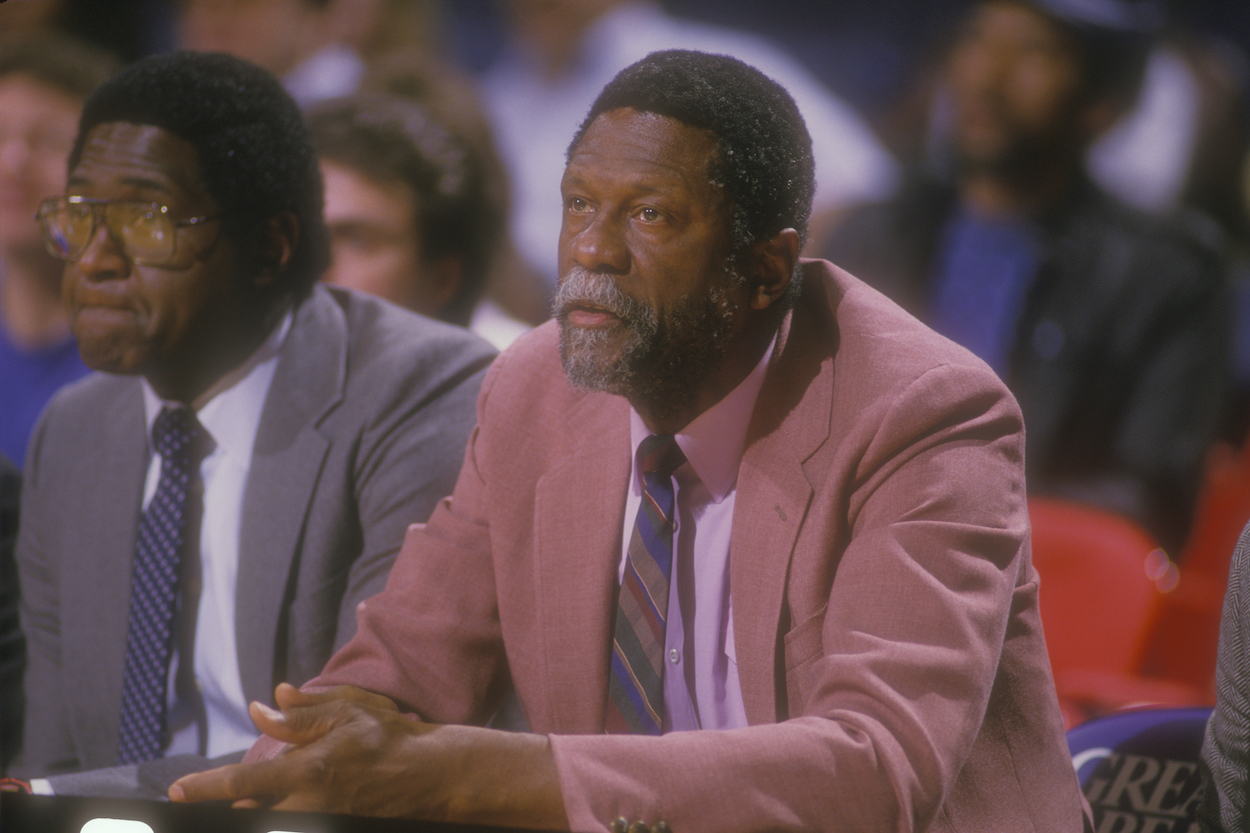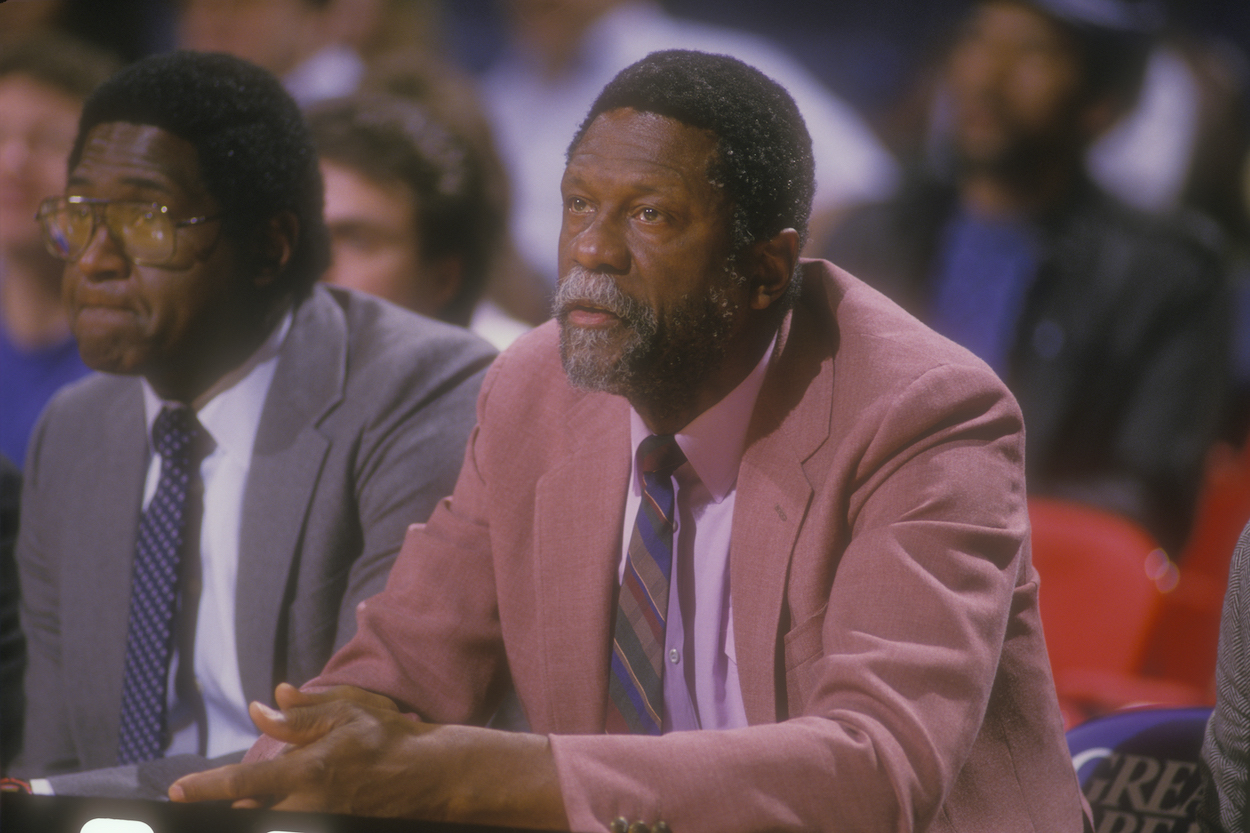 By the 1966-67 NBA season, Russell had already won eight championships with the Celtics in nine seasons. Evidently, he was getting bored and probably felt he wasn't being challenged enough, so he decided to take a bigger role with the team by becoming the head coach while still remaining on the roster. By doing so, he became the first black head coach in NBA history.
Russell remained a player-coach in Boston for three seasons, and he won two more NBA titles before retiring in 1969. He returned in 1973 to take over the Seattle SuperSonics, where he led the team to playoff appearances in two of the next four seasons. In 1987, he came back for one last hurrah with the Kings.
Kenny Smith, who was a rookie on the Kings during Russell's lone season in charge, once told a story that perfectly embodied what Russell was like as a coach.
"He had an interesting concept with me as a rookie," Smith once said on Open Court. "He said to me on the bus, he said, 'You're gonna have to sit next to me on the bus the whole time.' I didn't wanna do that. I don't wanna sit next to the coach the whole bus and the plane rides and everywhere. So I started walking to the back and he grabs me back. He said, 'Young fella you gotta sit next to me.' I'm like, 'Why do I have to sit…' 'Because he's a loser, he's a loser, he's a loser, and they're never gonna win.'
When a player spoke up and called out Russell, he only doubled down on his stance.
"I'm trying to trade them, but nobody wants them!" he exclaimed.
"So Bill Russell was a very keep-it-real coach," Smith concluded.
Russell once fell asleep during a practice and blamed his boring team
Russell didn't have as much success when he returned to the sideline in 1987 to take over the Kings. He recorded a winning record in five of his first seven seasons as a head coach, so when he started losing games in bunches in Sacramento, he began to lose interest.
Smith once told a hilarious story about a time Russell actually dozed off during practice and blamed his players (2:47-3:18 in the video above).
Coach Russell really didn't run practice that much. So he would let Willis Reed run the practices, and he would read the paper. He was kinda like Bear Bryant. So he's sitting down, he's reading the paper, and all of the sudden I look over and you see him sleeping at practice. He kinda stumbles and everyone laughs, and he's like, 'Everybody out of practice! If y'all wasn't so damn boring I wouldn't be sleeping here!'

Kenny Smith
Never change, Bill. Never change.
A soon-to-be Hall of Fame head coach
Russell has been in the Naismith Memorial Basketball Hall of Fame since 1975, but he's about to become just the third person in NBA history to be inducted as both a player and a coach.
On Saturday, Sept. 11, Russell will be enshrined for a second time alongside Paul Pierce, Chris Bosh, Chris Webber, Ben Wallace, and more.
A Hall of Famer on the court, and now — a Hall of Famer on the sideline.
Just try to stay awake this time.