Coco Gauff's Athletic Parents Always Knew She'd Succeed: 'Tennis Chose Her'
It's fair to label Coco Gauff a prodigy. Her parents, both with athletic careers of their own, noticed her talent when she was a child and gave her chances in several sports. Ultimately, Gauff chose tennis, and her results validate this choice. As one of the best young tennis stars, the 16-year-old had already showcased impressive performances in major competitions. As soon as the world recovers from COVID-19, she'll continue her ascent.
Coco Gauff's parents noticed her passion for sports at a young age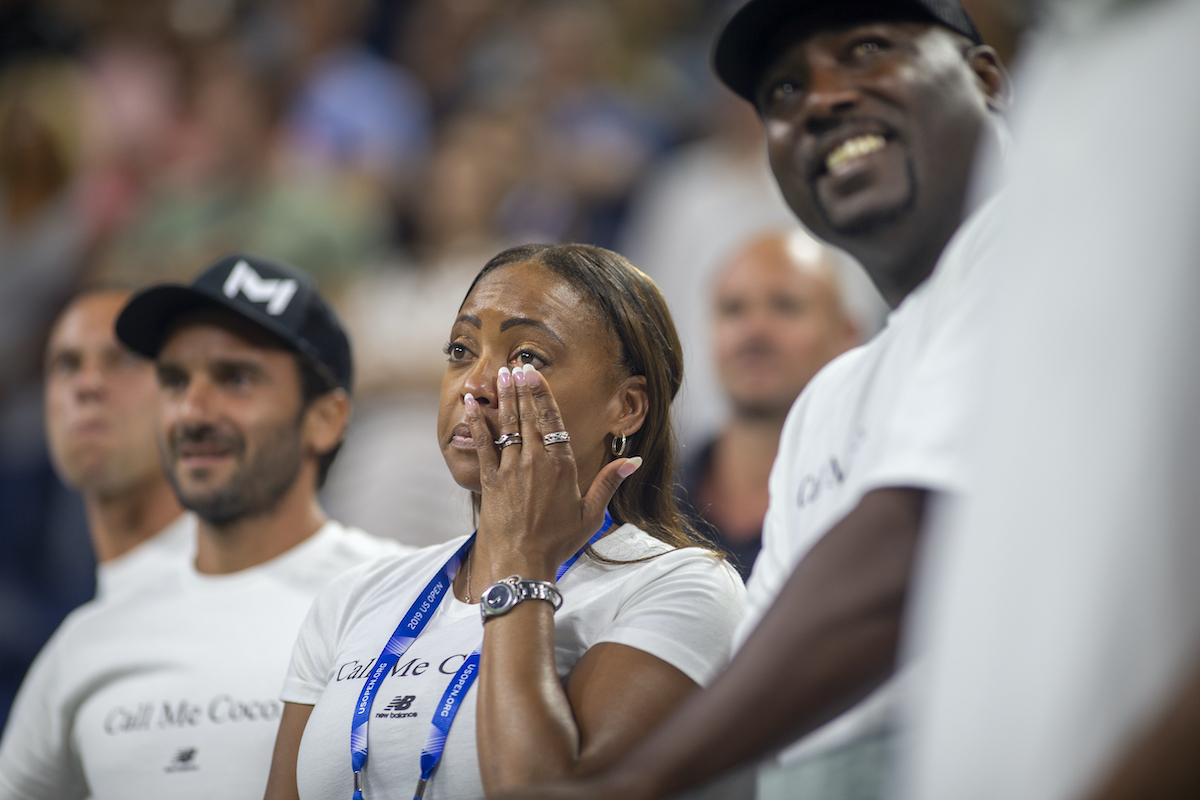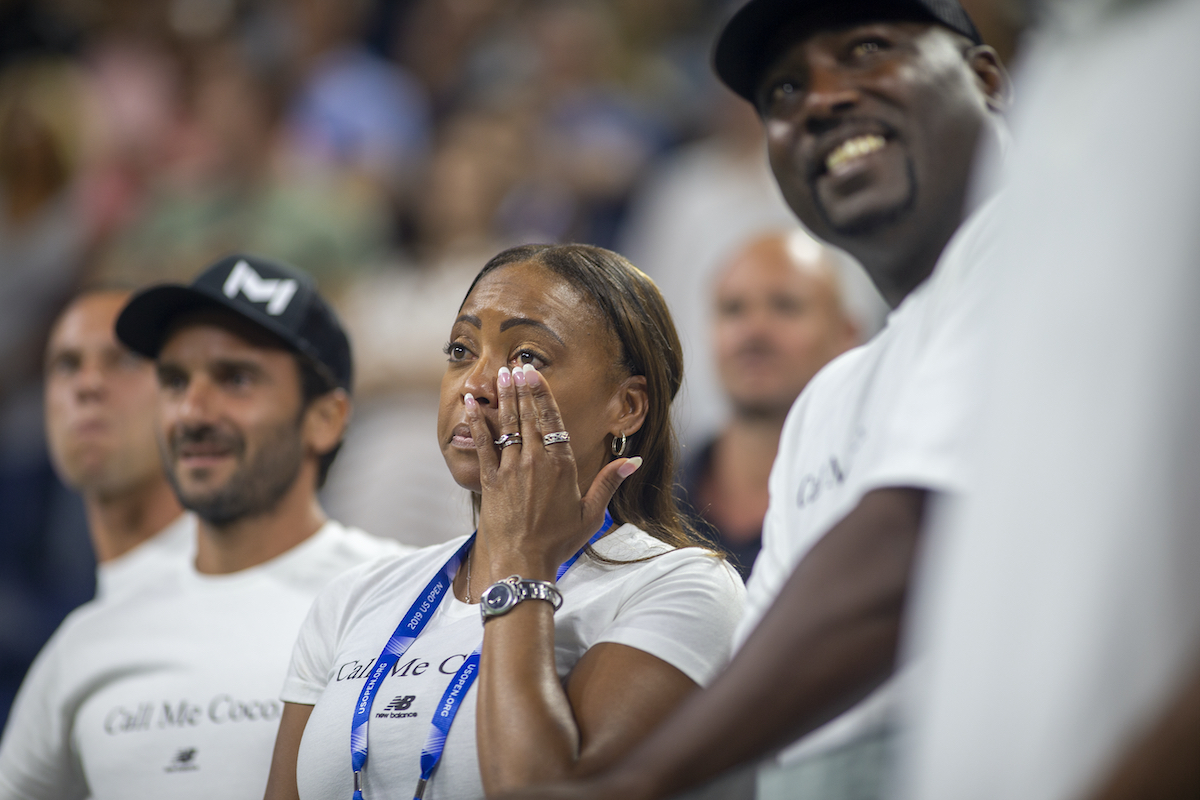 Gauff had some advantages over other kids who dream of playing sports professionally. But the speed of her progress is still a remarkable achievement. Her father, Corey, played college basketball at Georgia State University. Her mom, Candi, was a hurdler and heptathlete at Florida State University.
Gauff played every sport available, including basketball, track, dance, gymnastics, cheerleading, and soccer, according to ESPN. But she quickly decided that tennis was her passion. Corey, aware that there were few black tennis pros and getting inspired by what Richard Williams did for Serena and Venus Williams, took an active role in shaping Coco's athletic career. (Gauff's mom has home-schooled her since third grade.)
At age 11, she traveled to France to train with Serena's coach, Patrick Mouratoglou, at his academy. Over the next four years, Gauff won the prestigious Les Petits title and became the girls' singles finalist in U.S.Open junior tournament history. She won the French Open junior singles and doubles tournaments, as well as the Orange Bowl tournament. With those accolades under her belt, it was a matter of when, not if, Gauff would make waves in the pros. 
Gauff has already accomplished great things
She became a pro in 2008, making her WTA debut at the Miami Open, where she won her first match and lost in the second round. 
Gauff exited the French Open in the same round, but her appearance at Wimbledon was her breakout tournament. Only in the tournament as a wildcard, Gauff, at the age of 15, became the youngest player to reach the main draw at Wimbledon by qualifying in the Open Era.
Her reward for reaching the fourth round was a match against one of her idols, Venus Williams. But instead of being overwhelmed by the circumstances, she raised her game to meet the moment. Gauff defeated Williams in straight sets, beginning a run that took her all the way to the fourth round.  
A few months later, she won her first singles title at the Linz Open in Austria. But her journey hasn't come without some setbacks. She recently revealed that she experienced a dark period a few years ago as the weight of her status as a tennis star began to crush her. She went as far as to describe it as "depressed". "I was confused and overthinking if this was what I wanted or what others did. It took many moments sitting, thinking and crying," Gauff said in a New York Times article. "I came out of it stronger and knowing myself better than ever."
She appears to have come out the other side of that malaise now. Gauff is one of many athletes who have spoken out against racism in America. Her understanding of the issue serves (pun not intended) as another example of her advanced maturity.
Between competitions, Gauff learns French, keeps up with her school lessons, and develops her game. "Because of Covid-19, all it has done is give us more time to fix things that need to be fixed," her mom, Candi Gauff, said. "So the forehand that everybody was concerned about, they better watch out, because that's going to be the weapon."
Who is Gauff's competition at the top of the rankings?
There are few precedents for someone this good at Gauff's age. But she isn't the only young tennis star. Exactly 33 players under the age of 25 compete among the WTA Top 100 rankings, and five of whom are in the top 10. 
Those five players include the world's current No. 1, Ashleigh Barty, No. 4 Sofia Kenin, No. 6 Bianca Andreescu, No. 8 Belinda Becic, and No. 10 Naomi Osaka, who Gauff already has experience playing against. 
Gauff wants to rise above not just these players, but anyone who dares to compete against her: "I've said this before: I want to be the greatest. I'm still not 100 percent confident. But you have to just say things. You never know what happens."